Archives Quarter II, 2019
This page is the archived News Page from the April to June 2019 period. All contents have been dispatched in the respective stamp description pages. However there may still remain open questions. Any complementary information is welcome. As soon as an information is archived, the text will not be changed anymore. So if additional information are linked to the below, this will be displayed as a new heading in the currently open News page.
---
June 3 , 2019
On May 31, 2019, Poland issued a souvenir sheet with 8 different stamps showing buildings that were also produced in Azerbaijan. These stamps were not described in the Polish philatelic plan, but identical designs for Azerbaijan stamps have been discovered (information provided by Grzegorz Omelanczuk, Poland). We are still looking for additional information from Azerbaijan.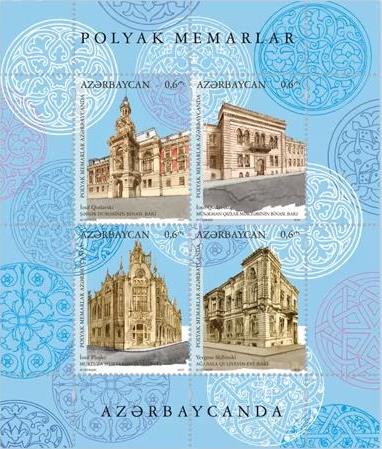 Regarding the 20th anniversary EMS joint issue, we already have to add two new countries, Syria and Saudi Arabia, which released their stamps in May 2019 (information provided by Kenneth Sequeira, Dubai).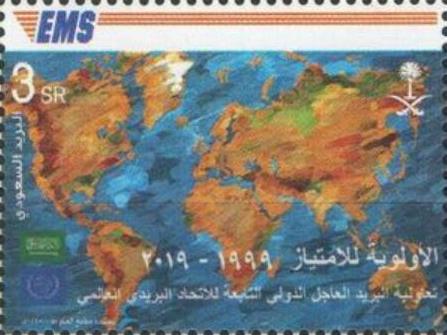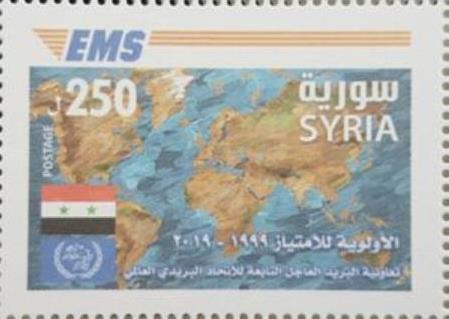 ---
June 3 , 2019
Mansoor Moazzeni (Iran) came back with information relative to a series of souvenir sheets dedicated to the Holocaust Remembrance Day and released in 2007. As usual stamps that are produced by this specific stamp printer using a similar design, for always these same set of countries, that do not have a real link with the topic and a tpic not claimed as joined, cannot be considered as joint issues. We are providing here the information for those who are interested in collecting such stamps, but this series is considered as non-approved omnibus series and will not be reported in the catalogue. The stamps discovered so far include: Antigua and Barbuda (October 25, 2007 - 1 souvenir sheet), Bequia (November 14, 2007 - 1 souvenir sheet), Canouan (November 14, 2007 - 1 souvenir sheet), Gambia (November 28, 2007 - 4 souvenir sheets), Grenada (October 25, 2007 - 4 souvenir sheets), Mustique (November 14, 2007 - 1 souvenir sheet), Palau (November 20, 2007 - 1 souvenir sheet), Saint Vincent and the Grenadines (October 25, 2007 - 4 souvenir sheets).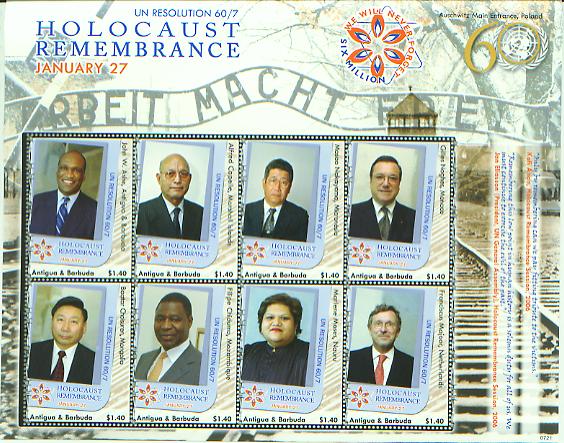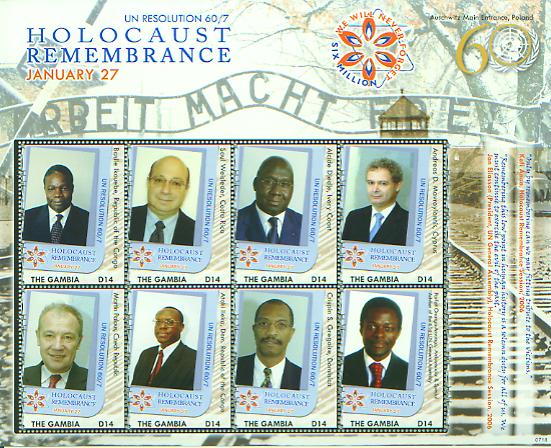 Information and stamp designs related to the Belarus - Russian joint issue to be released on July 3, 2019 became available (Grzegorz Omelanczuk, Poland). This stamp is entitled "Way to victory - 75th anniversary". Russian stamps have not been seen so far.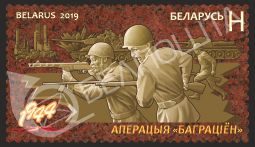 Don Birschel (USA) tried to collect all available information about the 70th anniversary of the Council of Europe and found so far that the following stamps have been released: France (May 6), Malta (May 4), Monaco (April 3), San Marino (May 7), Spain (May 17) and Ukraine (March 15). Croatia issued a prepaid post card on May 6, 2019. Some countries have dedicated their stamp also to the 60th anniversary of the Court of Human Rights.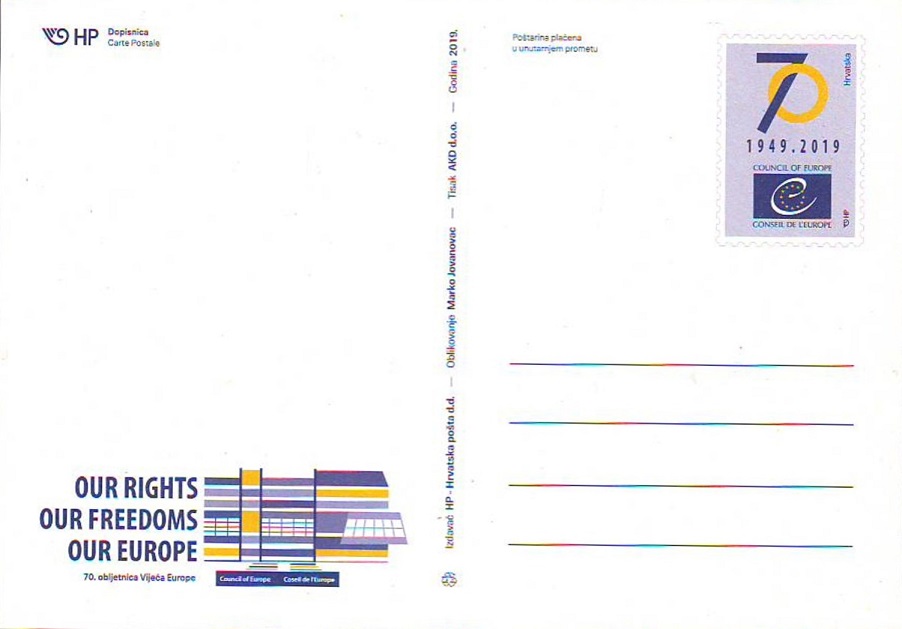 From Kenneth Sequeira (Dubai) : In 2018, South Africa issued two joint products with India. The first one featured Mandela and Gandhi and was released on July 26, 2018. The second one was dedicated to Deendayal and Tambo and the Indian stamp was released on June 7, 2018. Unfortunately so far we had no information about this second South African souvenir sheet. It happens that the Deendayal - Tambo issue for South Africa Post was printed by India Post. Rumors are that South African Post did not like the quality of the product and therefore they did not release it. At the Asian Exhibition in Bangkok 2019, dealers were selling the South African souvenir sheet even knowing that the country did not officially release it. In other words, these stamps are now available, but not from the official source. First day covers should not exist. Kenneth provided copies of the souvenir sheets. In the meantime the souvenir sheet became also available on Delcampe at rather standard prices.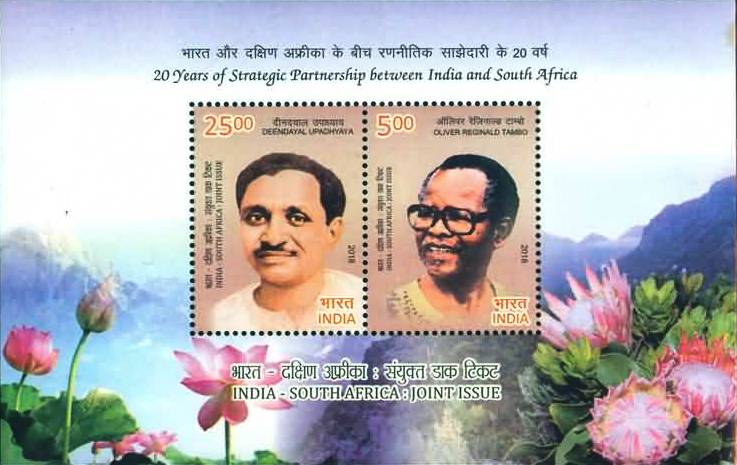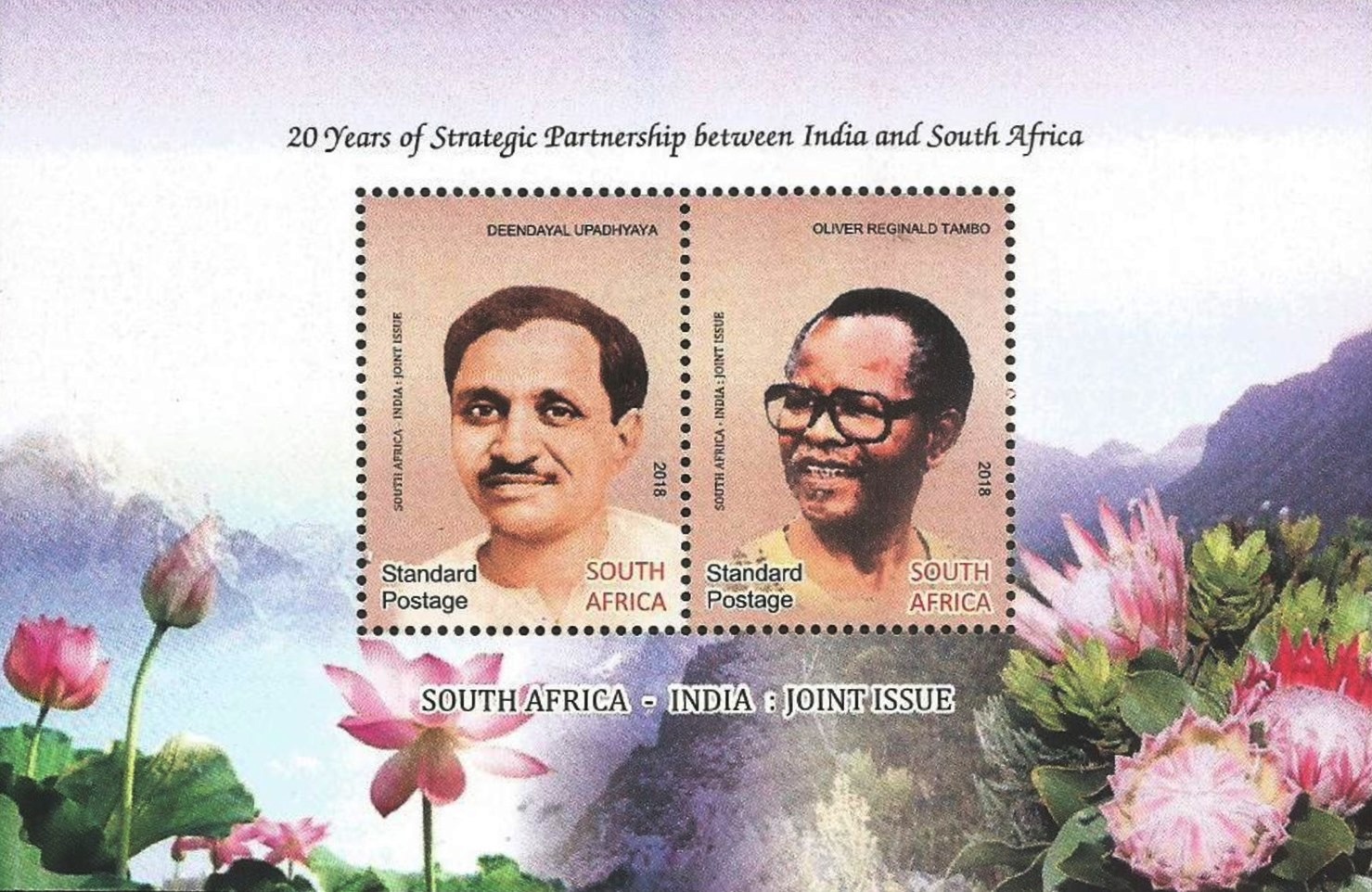 ---
May 19, 2019
The following stamps have been issued in the past 6 weeks:
April 10, 2019: both Algeria and Mexico have issued a stamp for the 100th year of the death of Emilio Zapata on the same day. Some Algerian sources have claimed this is a joint issue. This information provided by Don Birschel, USA, needs some clarification, but there is absolutely no mention of the link between both countries for this issue at the Mexican level. Any additional information is welcome, but for the time being we cannot consider it as joint. It is just an anniversary issue.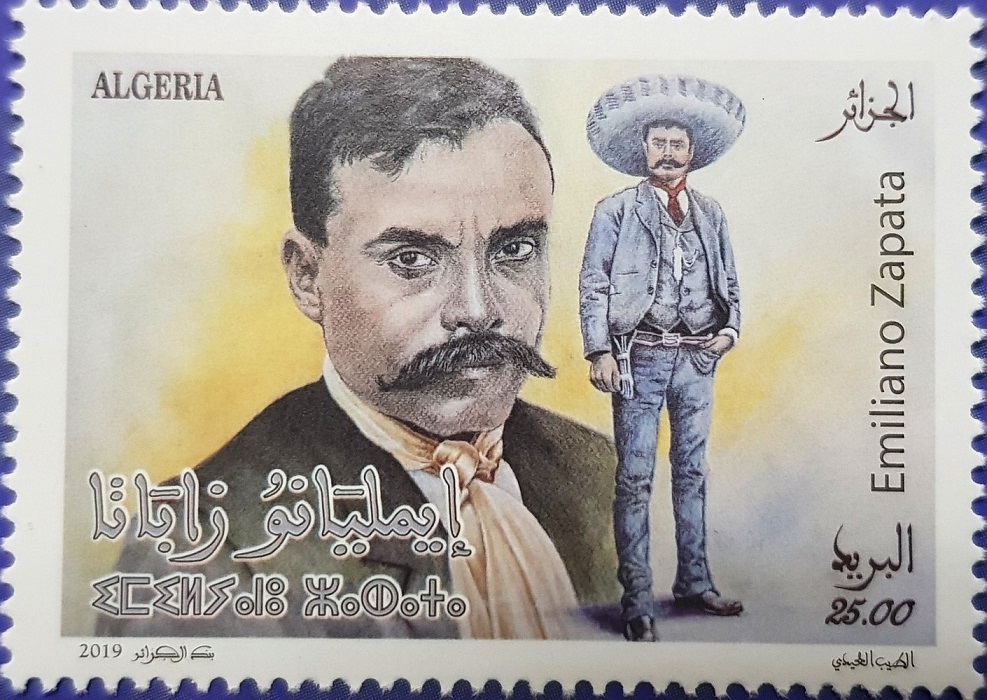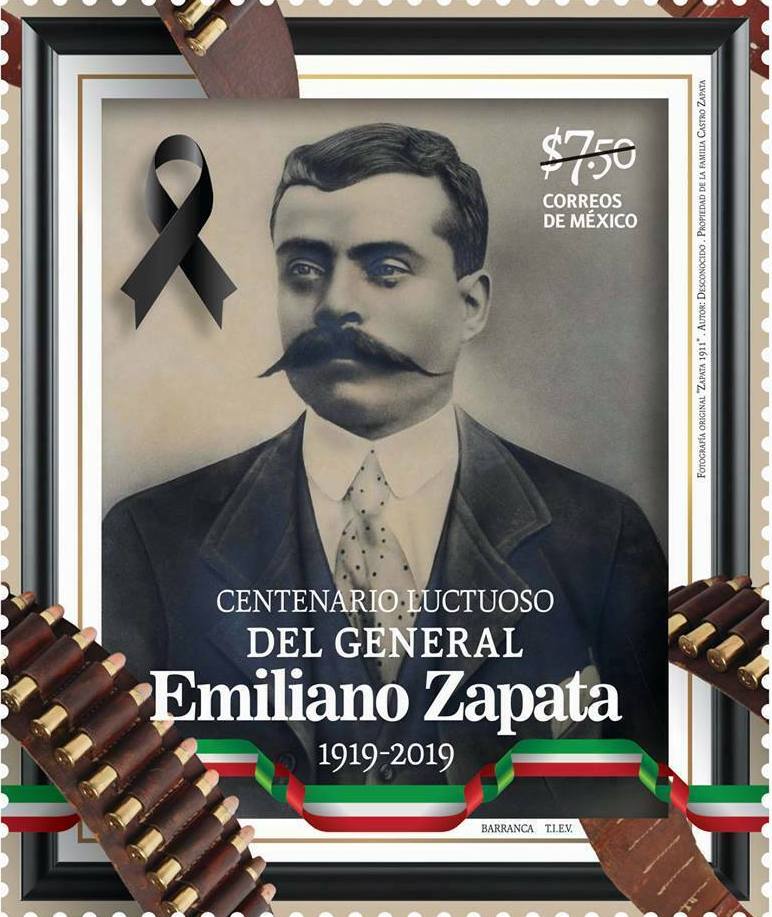 April 26, 2019 - France - Morocco: Each country issued a souvenir sheet with the same two stamps representing paintings (Treasures of our museums). France is used to produce the special "Document philatélique" which is a A4 simple double-sided page or a double-page folder. In this special case the attempt from the French Post to create a mixed document did not succeed as usual, and the philatelic administration issued instead twoseparate A4 documents each one bearing one souvenir of the two sheets. Maroccan stamps are available in souvenir sheets, but also in two miniature sheets of 10 stamps [2x5] each.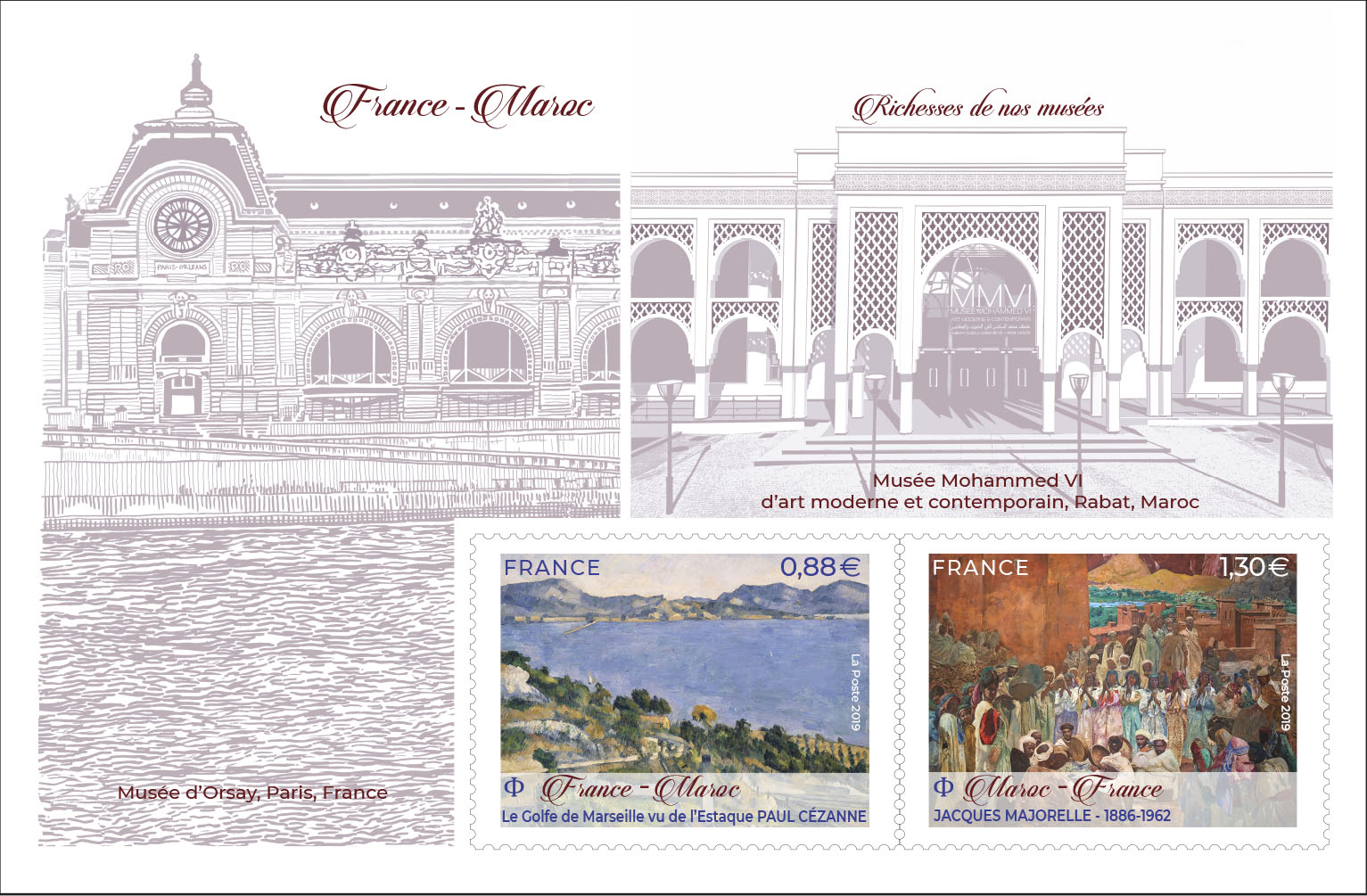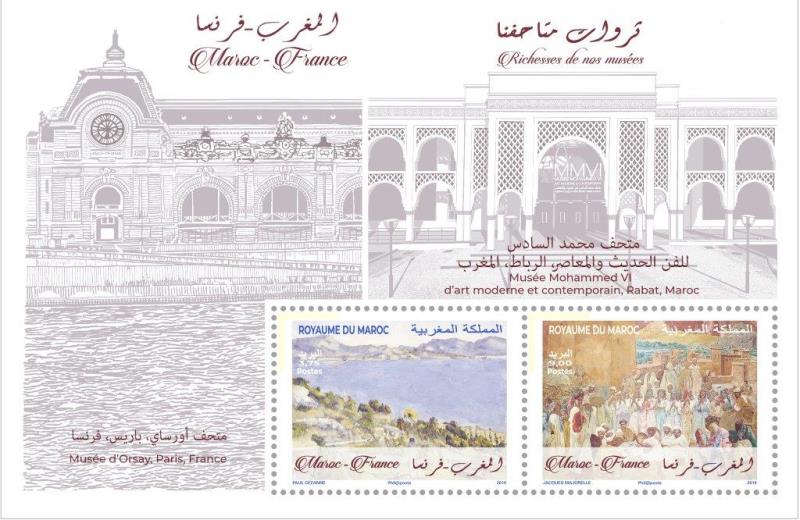 The Italy - SMOM - Vatican joint issue was released on April 29, 2019. Each postal administration produced a souvenir sheet with 6 different stamps. The information was provided by Enzo Cafaro (Italy) and Don Birschel (USA).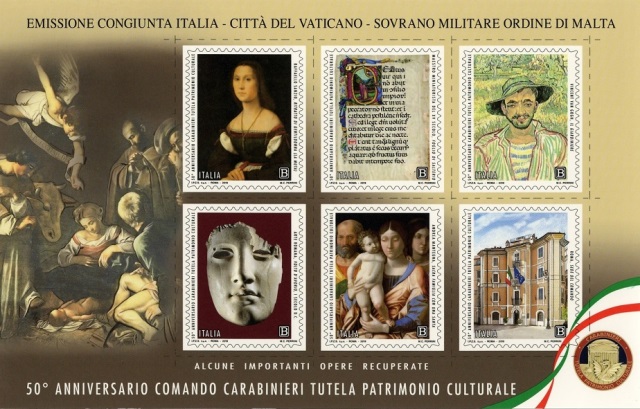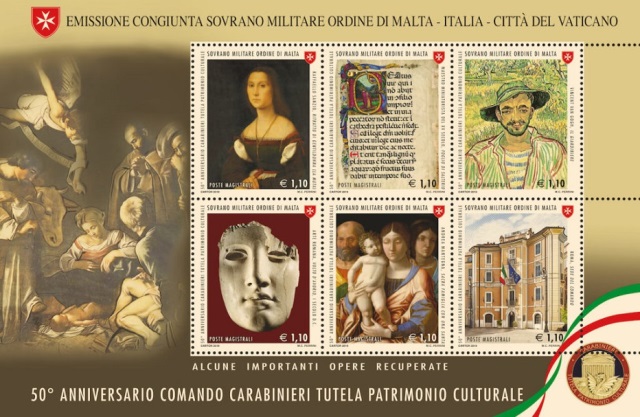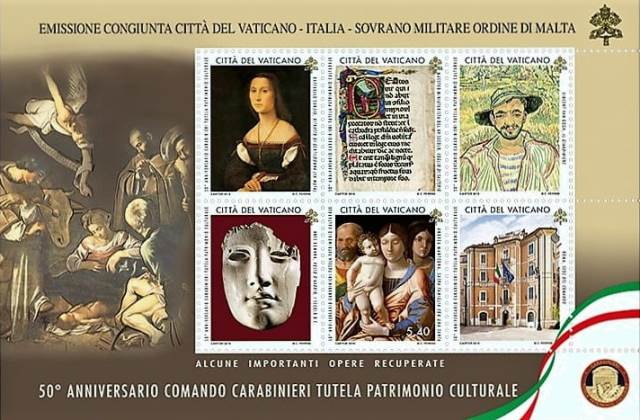 April 30, 2019: Greece and Poland issued a joint stamp at the occasion of the 100th anniversary of their relationship. Greece produced a booklet of 10 self-adhesive stamps while Poland issued a miniature sheet with 12 standard stamps. Information was provided by Grzegorz Omelanczuk, Poland.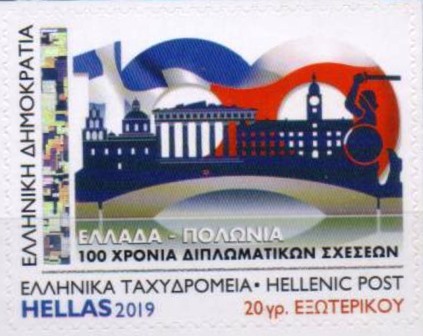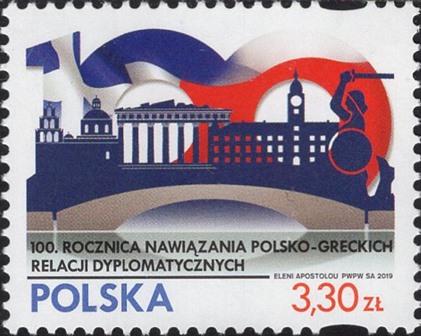 May 2, 2019: Germany and Switzerland have issued the stamp related to the 500 Years of reformation in Zurich and Germany with the portrait of Huldrych Zwingli.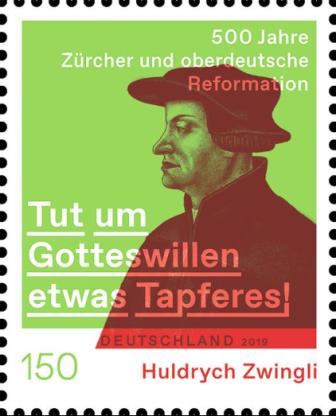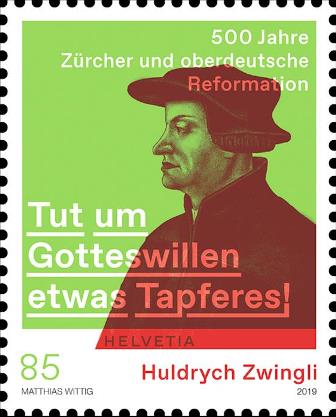 May 8, 2019: Israel and Singapore issued stamps at the occasion of the 50th anniversary of their relationship. Israel printed two miniature sheets of 15 stamps with 5 tabs. Singapore issued two miniature sheets with 10 stamps each and a souvenir sheet with both stamps (Information provided by Don Birschel, USA).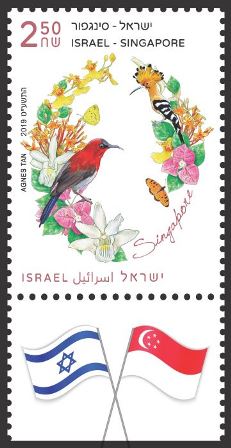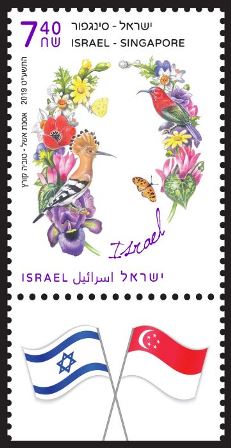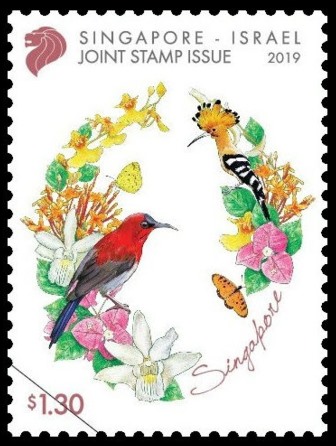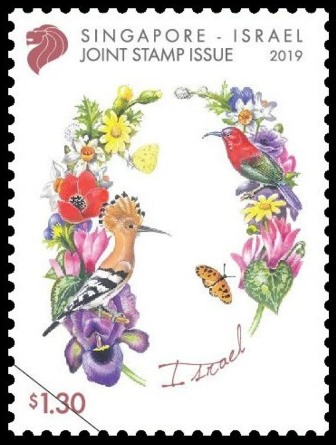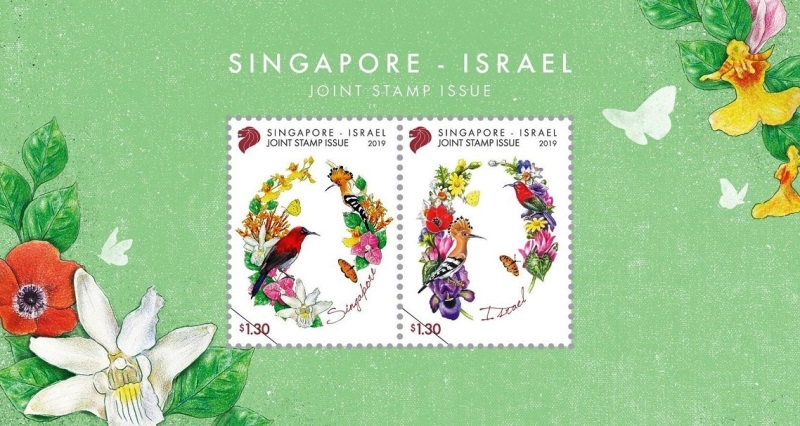 May 16, 2019: Philippines - Singapore celebrate 50 years of relationship with two stamps showing butterflies (information provided by Don Birschel, USA). However at this stage only the stamps from Singapore were issued as two isolated stamps issued in miniature sheets of 10 stamps and as a souvenir sheet containing these two stamps. Information about the Philippines stamps is available on the Philippines Philatelic programme website page under the heading June 2019 without more precise issue date but showing completely different design. From this design we could even think that the reported souvenir sheet could be a siamese issue, which will probably not be the case (see bad quality illustration below).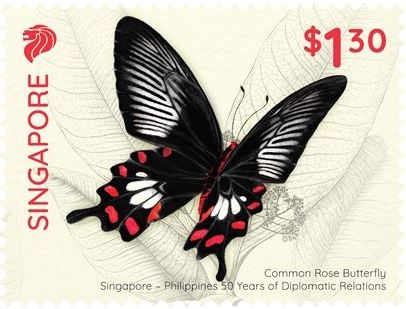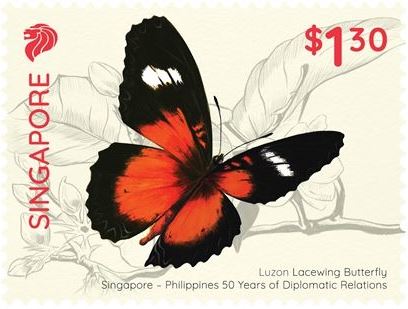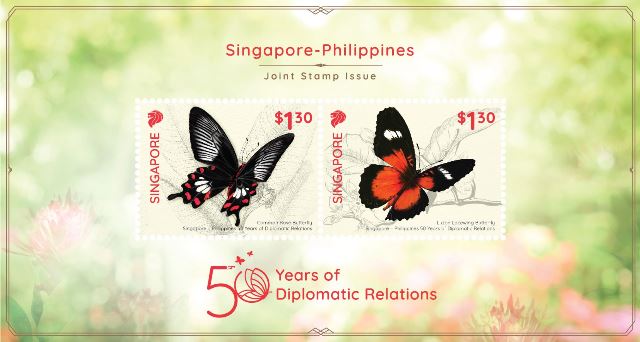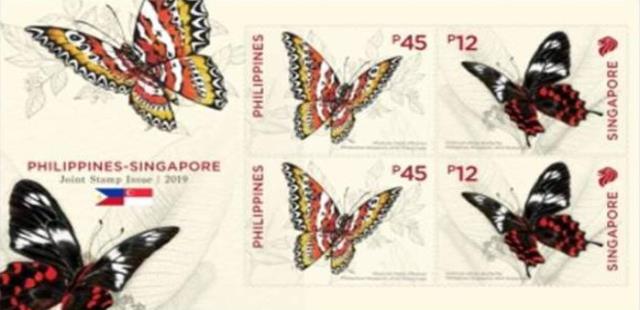 May 21, 2019: Jaap Sarelse, The Netherlands, was able to provide the picture of the Philippines souvenir sheet, confirming that the above was just a design. The official souvenir sheet kept the same design but took over the butterflies appearing in the Singapore stamps. The Philippines issued a souvenir sheet at 5,000 samples bearing two pairs of stamps and it was issued on May 16, 2019, together with the Singapore stamps.
---
May 19 , 2019
Other information collected over the past 6 weeks:
In October 2019, India and Uruguay will issue a joint stamp at the occasion of the 150th birthday of Gandhi. This information provided by Kenneth Sequeira (Dubai) was announced officially by the Uruguayan stamp office. It will be interesting to see how many Gandhi stamps will be issued during the year 2019 and how many of them could be translated in joint issues (already one appeared in 2018 between India and South Africa). In February 2019 an omnibus series dedicated to this topic has already been released (information provided by Don Birschel, USA), but as stamps have only a common design and as their production is controlled by a dealer, also as there is no real link between the involved countries other than the centralized printing company, we cannot consider this issue as joint. For those who are still interested, so far the following countries have already been released: Djibouti (1 souvenir sheet - February 27, 2019); Central Africa (3 souvenir sheets - March 21, 2019); Guinea Bissau (3 souvenir sheets - February 19, 2019); Niger (2 souvenir sheets - February 27, 2019); Sao Tome (3 souvenir sheets - April 10, 2019); Sierra Leone (3 souvenir sheets - February 27, 2019).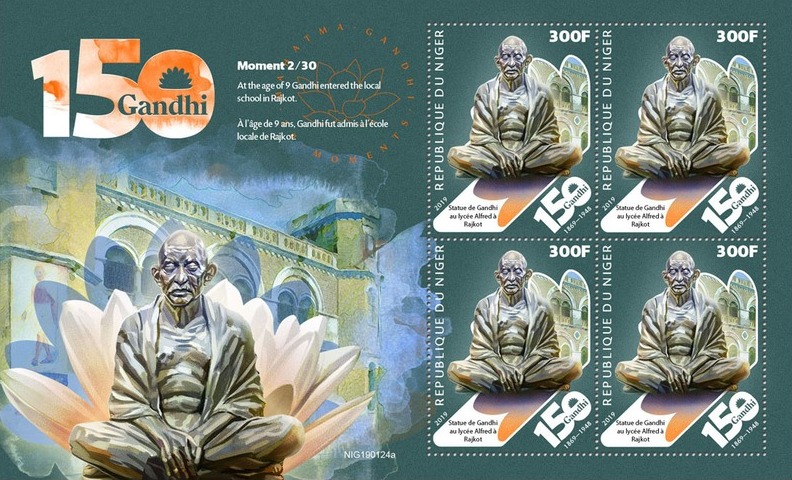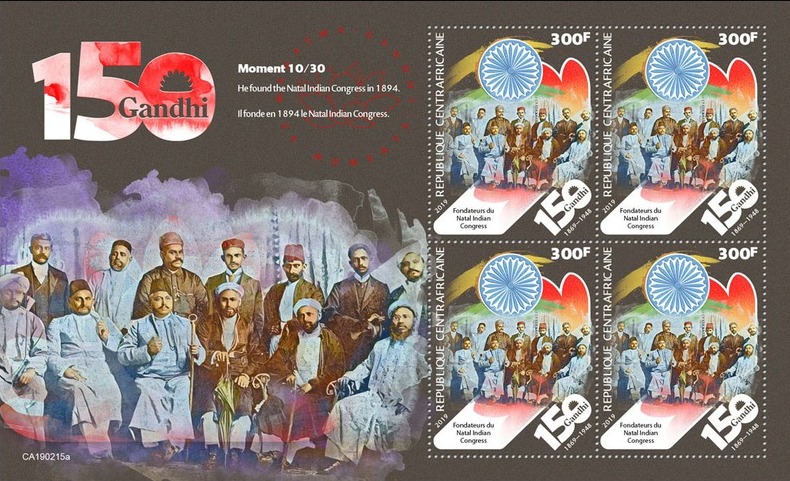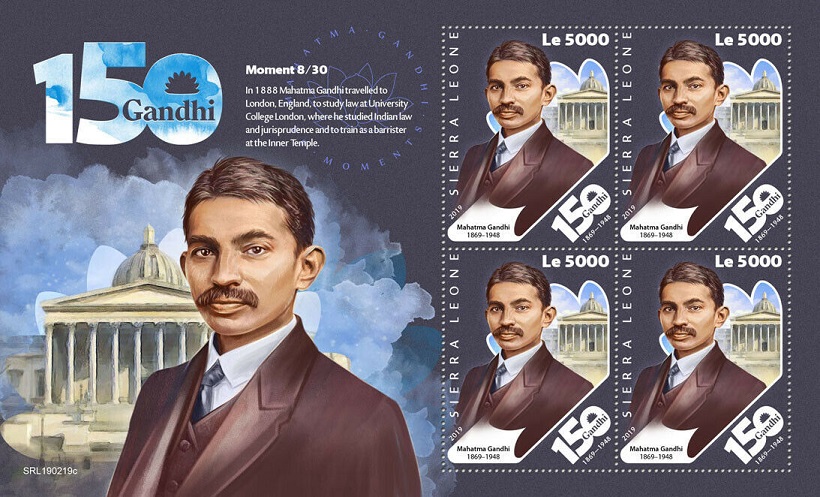 The UPU's EMS Cooperative celebrates its 20th anniversary in 2019. Founded at the Beijing Congress on September 10, 1999, the EMS Cooperative has been working with designated postal operators on developing express delivery with a high quality, competitive Express Mail Service (EMS) worldwide. To celebrate this milestone anniversary, a special 20th anniversary stamp template has been created by the UPU's International Bureau for this occasion. The stamp was unveiled at the EMS Cooperative's Anniversary reception and is proving popular with postal operators around the world, to date, 21 countries have agreed to issue the stamp with others likely to follow later. All EMS Cooperative members are encouraged to use this template for the stamp to help promote this important anniversary and the success of EMS around the world. The commemorative stamp will be issued on September 10, 2019, the exact day of the founding of the EMS Cooperative. EMS Joint Commemorative Stamps will be issued so far by China (Postcard), Comoros, Cyprus, Egypt, Ethiopia, Guinea, Ivory Coast, Jordan, Lebanon, Libya, Madagascar, Maldives, Malta, Mexico, Nicaragua, Nigeria, Philippines, Serbia, Sri Lanka, Tunisia and the United Arab Emirates. Templates in six different languages have already been provided (Information discovered by Enzo Cafaro, Italy)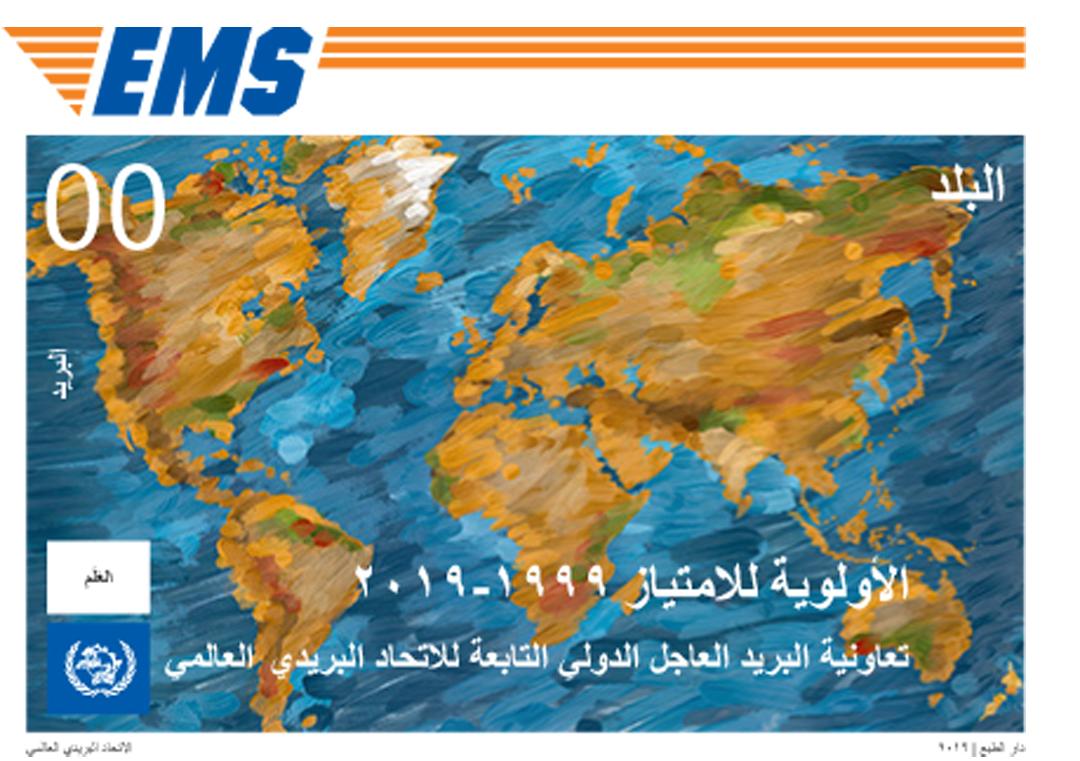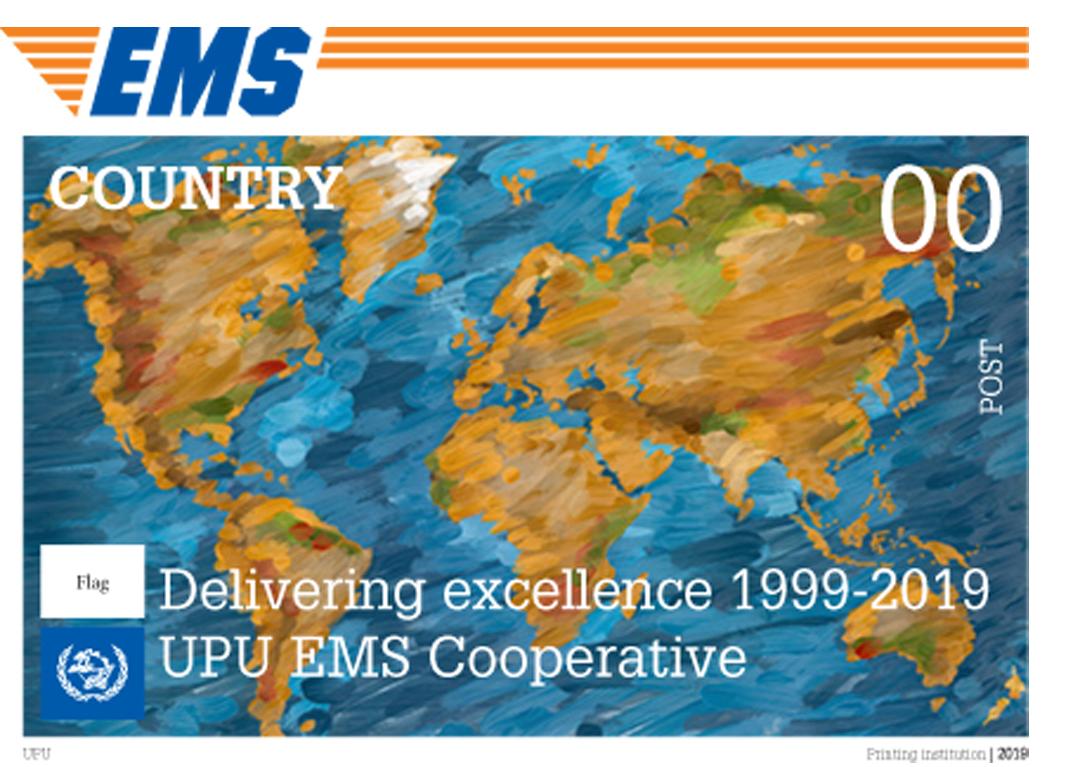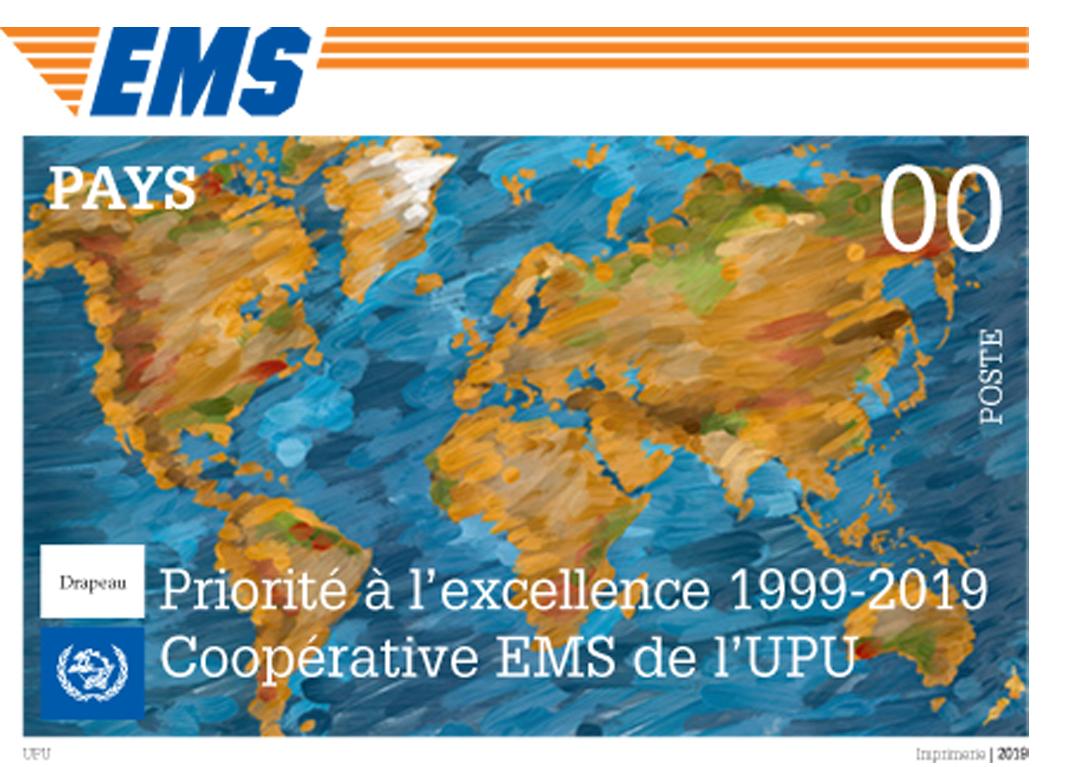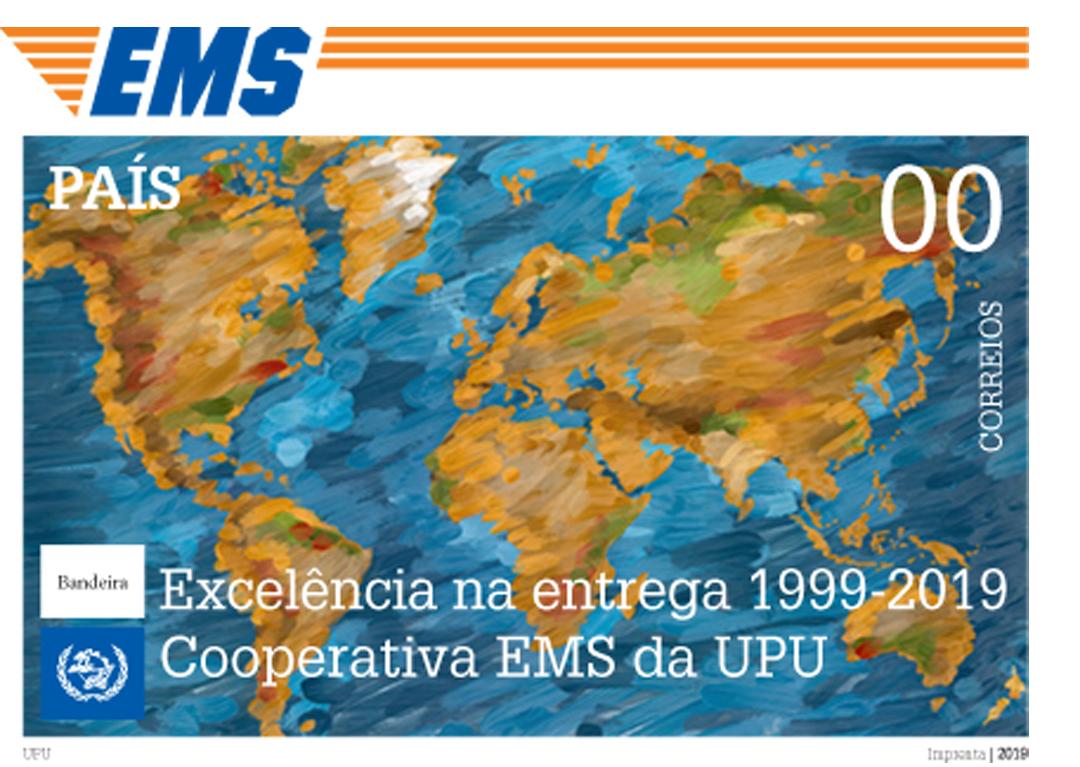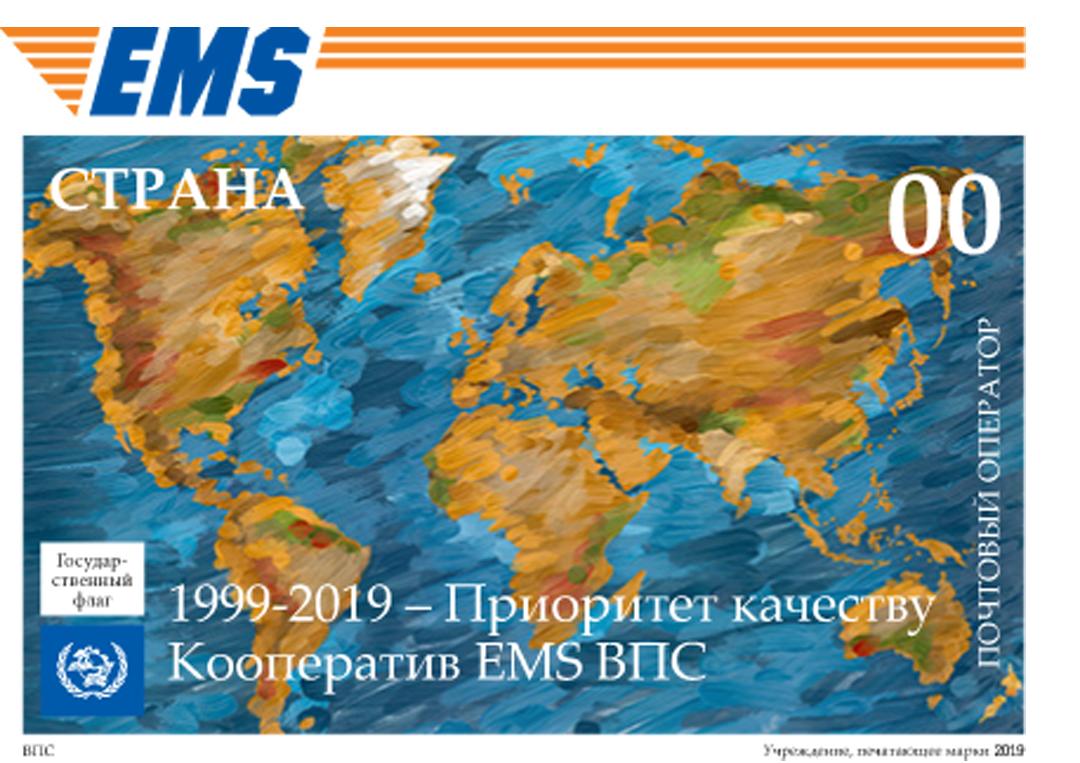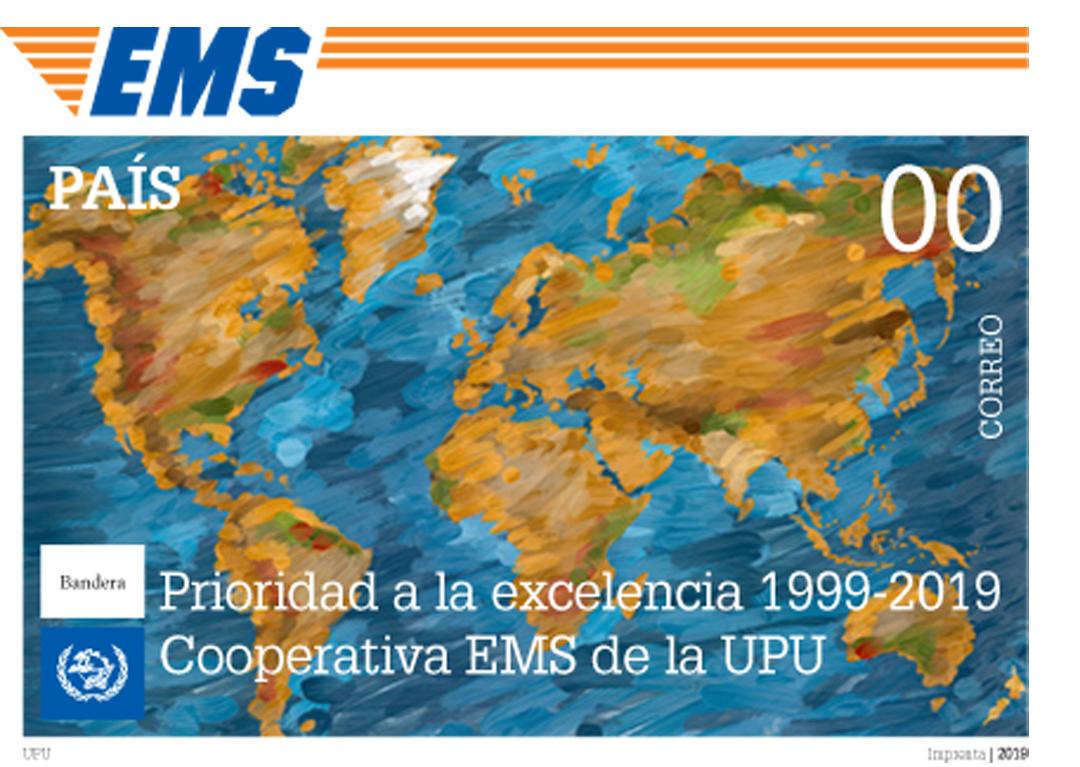 The Romania - Vatican stamps will be issued on May 31, 2019 at the occasion of the visit of Pope Francis to Romania. Both countries have already released the designs of their stamps which will be a souvenir sheet. Information provided by Enzo Cafaro, Italy and Don Birschel, USA.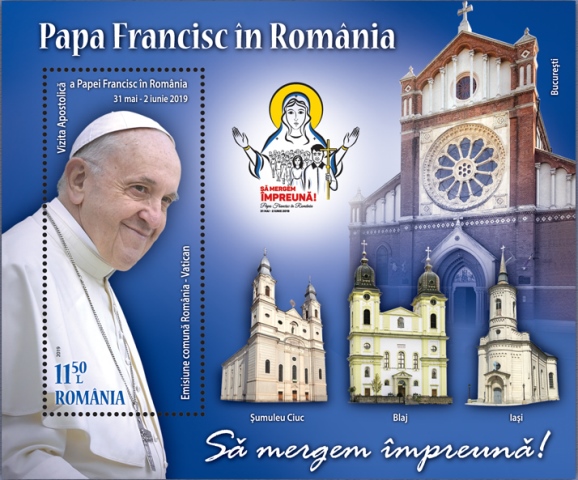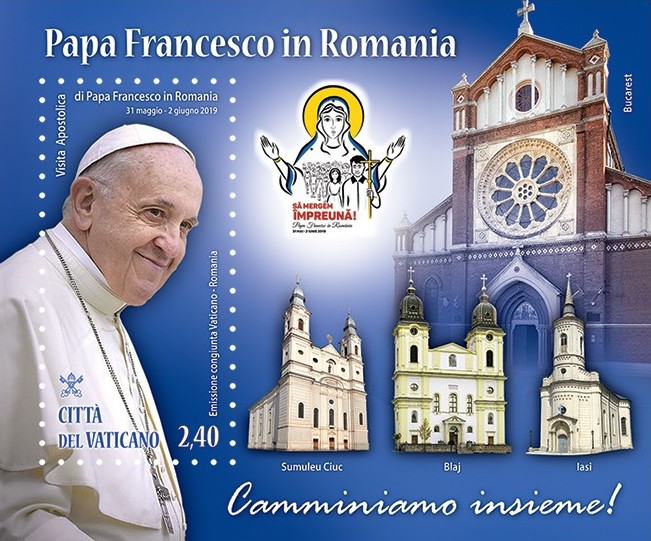 Jaap Sarelse, The Netherlands, mentionned that this year the Council of Europe celebrates its establishment in 1949. This will result in many stamps to commemorate this event. These stamps will show some similarity (because of the represented flag of the Council of Europe and the logo "70") but at this stage it cannot be considered as joint. We will follow this series and decide upon evolution and exact knowledge of issue dates. In the 2010 Catalogue Supplement IV, the stamps of the 60th anniversary had been listed as well but got the entry number [N20090323] (non-approved). At that time 14 countries were listed in the catalogue. Here are already some samples of stamps already issued or to be issued soon which have a close similarity with the 2009 60th anniversary stamps.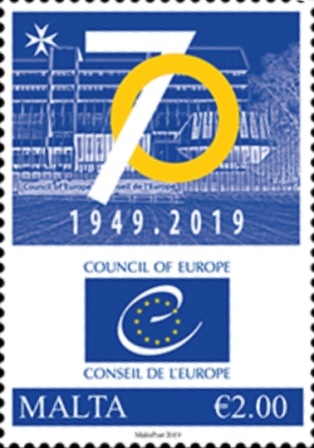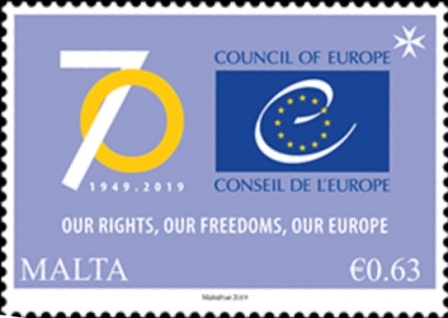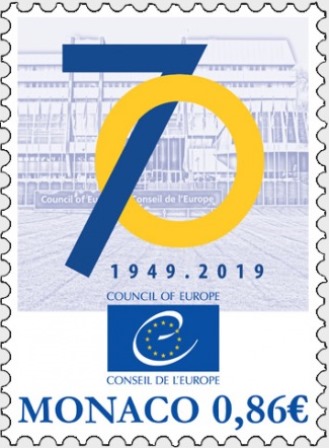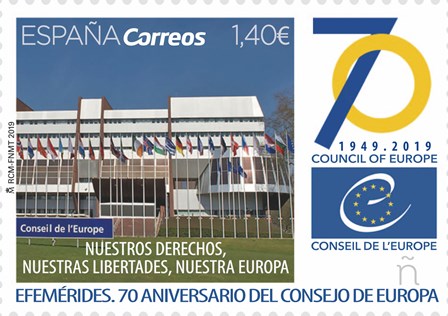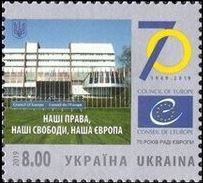 The Philippines announced a joint issue with Thailand at the occasion of the 70th anniversary of relationships apparently to be released on June 14, 2019. The design of the Philippines stamps is already available.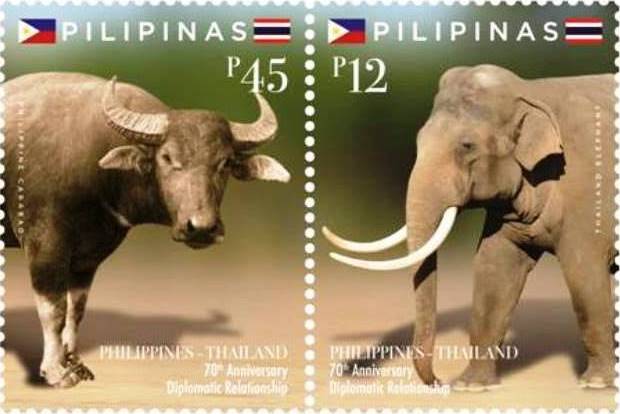 The China - Spain joint issue design from June 15, 2019 has been disclosed by the Chinese Philatelic office. It will display trains and the stamps will have a parallelogram shape (Information provided by Wayne Chen, USA). In the present Spanish philatelic program, these two stamps are scheduled to be issued on June 11, 2019 and entitled "The new Silk road".

---
April 2, 2019
The Catalogue Supplement XIII - 2019 is now available. Best way to get a sample is to buy it from Enzo Cafaro Stampsonline through his website www.stampsonline.it . This 72 pages catalogue contains 5 pages dedicated to older joint stamps released prior to 2018 and discovered recently, 34 pages with an updated description of all joint issues released during the year 2018 and a first list of stamps to be released in 2019. Enzo has added 21 pages describing all PostEurop stamps from 2018 (topic bridges). This year the PostEurop stamps cannot be considered as joint, but as we have discovered that several joint stamp collectors are also collecting these PostEurop stamps, it made sense to have them added in this supplement as a separate chapter.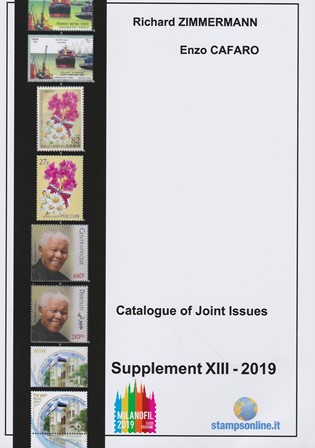 ---
April 2, 2019
Grzegorz Omelanczuk (Poland) provided the picture of the Polish souvenir sheet from the France Poland joint issue released on April 2, 2019.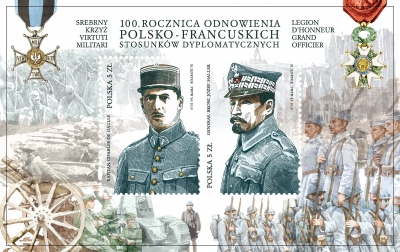 ---
April 1, 2019
Here is an update of stamps issued during the month of March 2019 and additional data relative to older stamps:
The images of the stamps from the China - Portugal joint issue from February 8, 2019 became available. Stamps are identical: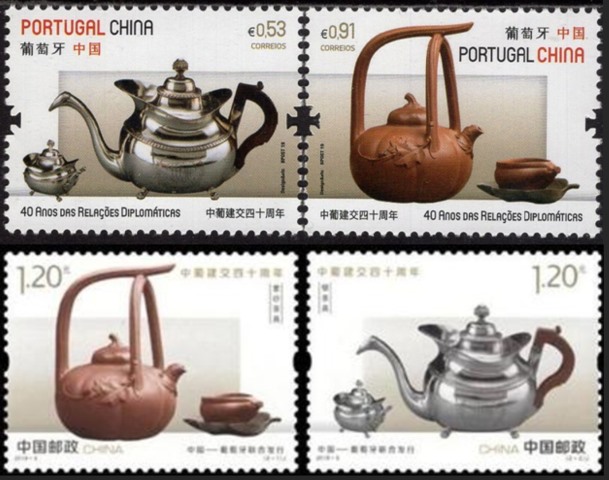 On March 19, 2019 Italy and Vatican issued their stamp to celebrate the 150th anniversary of the foundation of the pediatric hospital "Bambino Gesu".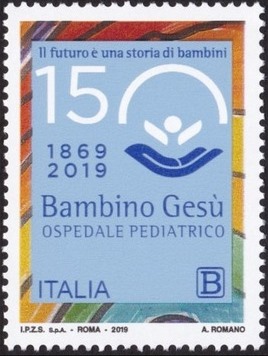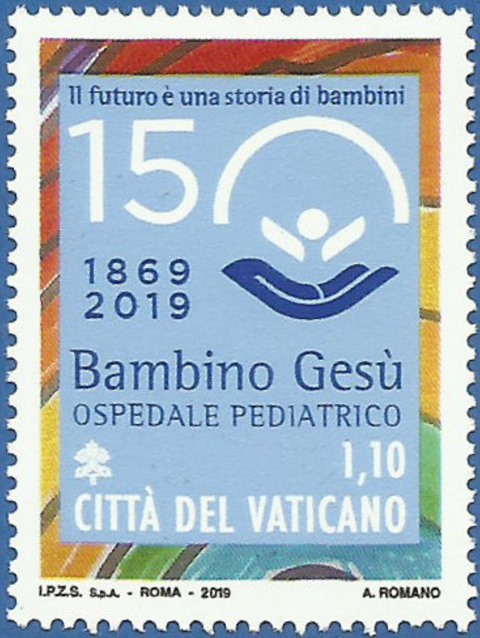 From Don Birschel, USA, the information about the March 23, 2019 Armenia and Portugal joint issue: each country released two stamps. The Portuguese stamps were produced in two panes while the Armenian stamps were issued se-tenant in miniature sheets of 5 pairs. The stamps are dedicated to the 150th anniversary of the birth of Calouste Sarkis Gulbenkian, businessman and philanthropist from Armenian origin, British nationality who spent the end of his life in Portugal. His art collection is displayed at the Calouste Gulbenkian Foundation Museum in Lisbon, Portugal.


Slovakia and Slovenia issued joint stamps as planned on March 22, 2019. Stamps were released in miniature sheets with 4 pairs each.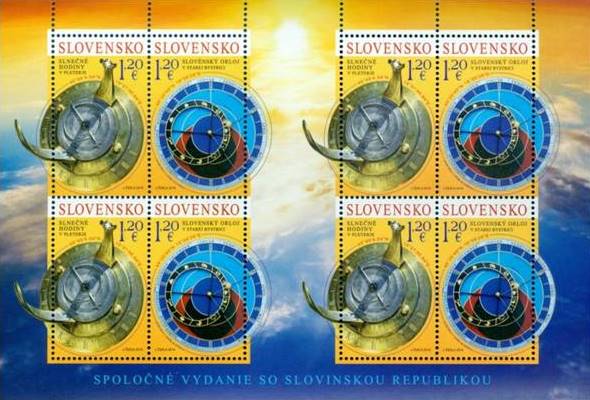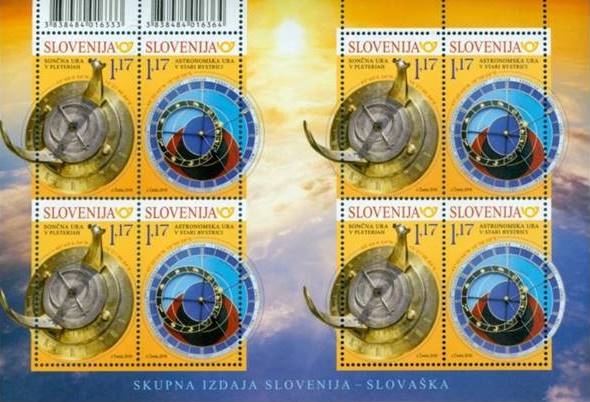 On March 29, 2019, Poland and the Vatican State celebrated the 100th anniversary of the restoration of diplomatic relations between both countries with an identical stamp featuring Marshall Józef Piłsudski and Pope Benedikt XV. Stamps were issued in miniature sheets of 12. (reported by Grzegorz Omelanczuk, Poland).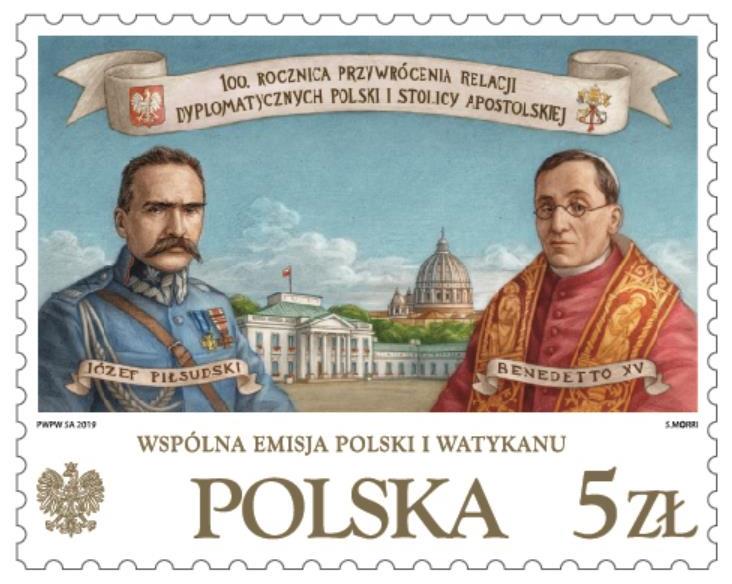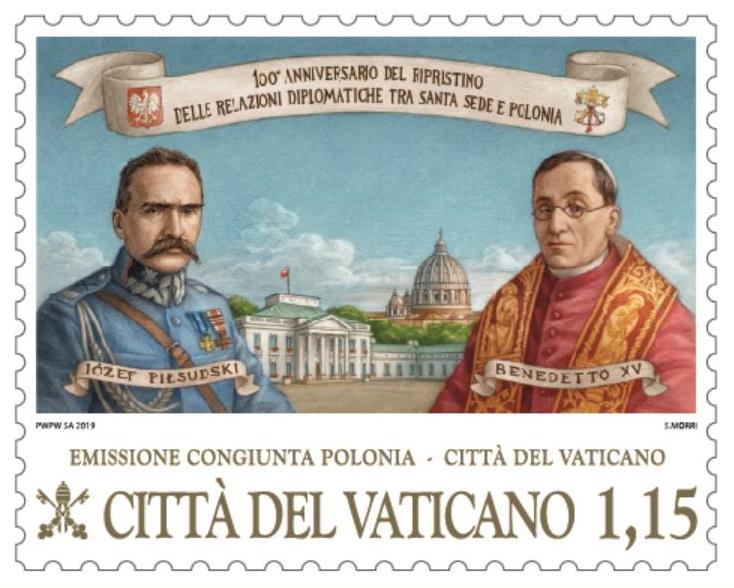 ---
April 1, 2019
During the past weeks a series of information about new issues to come has been released:
France will issue two joint stamps in the course of the month of April, the first one on April 2, 2019 with Poland and the second one on April 23, 2019 with Morocco. The first designs of the French souvenir sheets have been released (provided by Grzegorz Omelanczuk, Poland and Enzo Cafaro, Italy). It seems that both partner countries will issue identical souvenir sheets.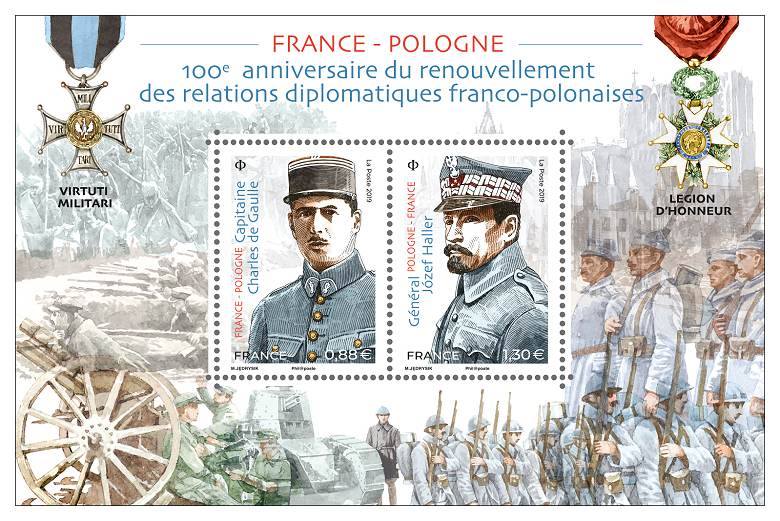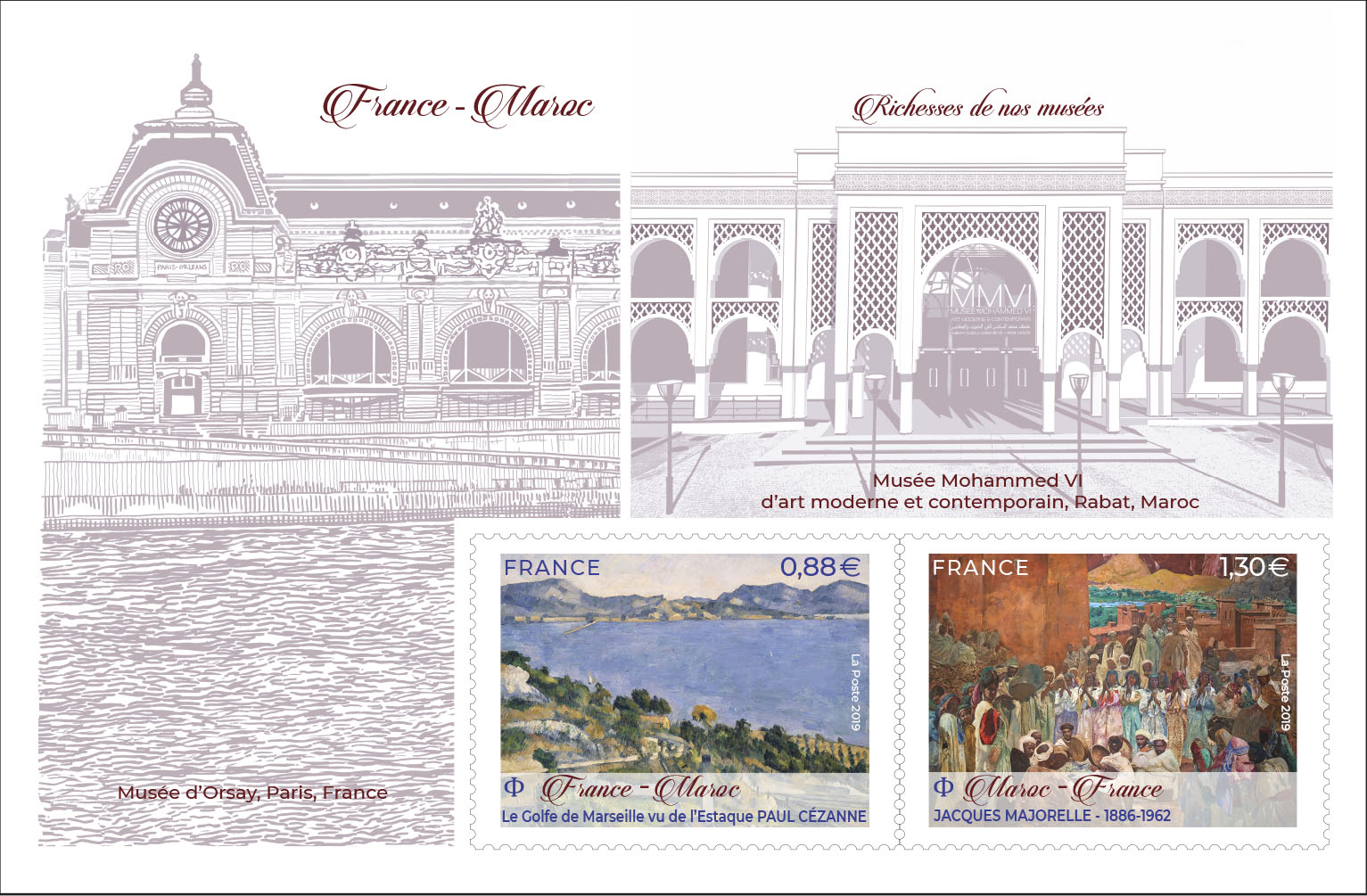 ---
April 1, 2019
The News from the period January to March 2019 have been archived.
---
All previous information reported in this section is to be found in the News Archives.