Joint Stamp Issues - News
The most recent information about Joint Stamp Issues is reported here. The very most recent data will always be displayed at the top. This information will mainly deal with issues to come, in other words issues to watch, and for which not enough data are yet available to be transferred in the description sections. It will also contain discoveries from collectors. All possible sources will be explored and if someone has data to share, those will be reported here as well. However this page cannot be interactive, as information does not appear at regular intervals (and the webmaster is not available daily). Furthermore, most of the information will need to be checked before being posted. Different colors will highlight modifications compared to initial texts if information exchanges with collectors provide contradictory opinions or supplementary data. Whenever possible or relevant, links with the original source will be provided. However, these links will not be re-checked for activity. At the end of each quarter, this page will be archived and from that point not updated anymore as the final and updated information will be available in the catalogue section (see on the left side "years" section)
---
June 24, 2021
Wayne Chen (USA) could confirm that the Czeslaw Slania joint issue will be issued on August 12, 2021 for all three countries Denmark, Faroe and Greenland and the stamps and souvenir sheets will be based on the same picture.
Jeff Courtright (USA) explored the potential participants to the 2021 Euromed stamp issue and could confirm the participation of the following countries: Malta (July 12, 2021), Portugal (July 9), Lebanon (July), Spain (July) and France (July 9). These countries are on top of the other countries already mentionned by Jeff: Cyprus (July 8) - Greece (July 13) - Slovenia (July 12) - Tunisia (July 15) - Turkey (July 12)
The Germany - India was issued on June 10, 2021 as expected, but stamps are different. First pictures were provided by Don Birschel (USA). Jaap Sarelse (The Netherlands) informed also about a folder (Luxury document) produced by the German Post Office with several pages related to this issue and containing older mint stamps from Germany, East Germany and India.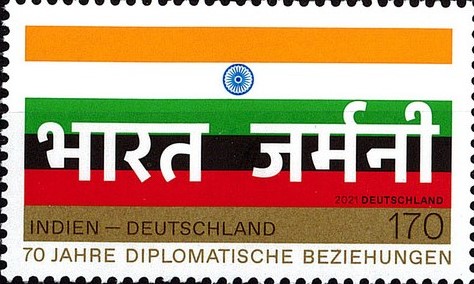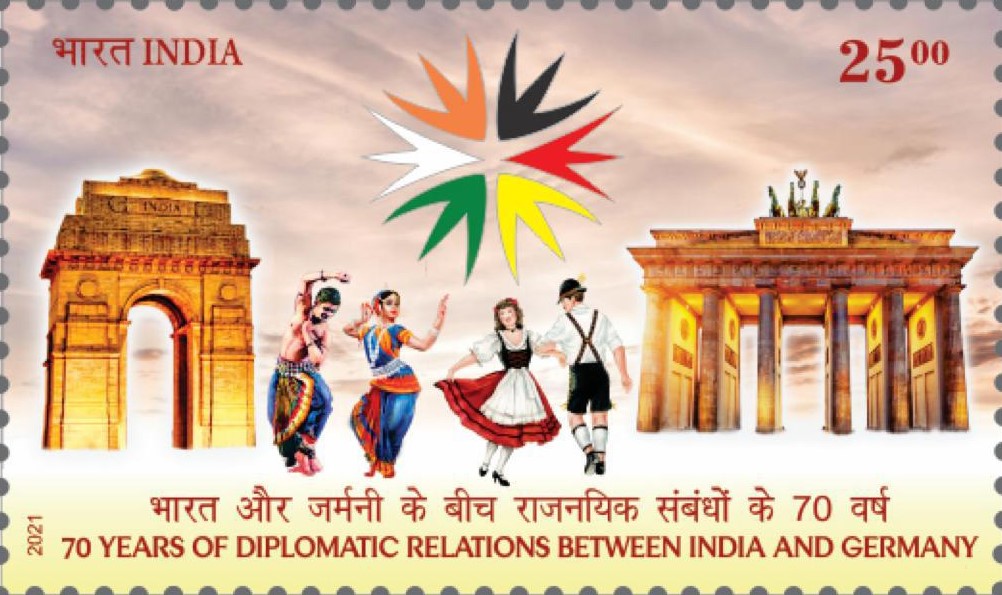 Jaap Sarelse found on Delcampe an older mixed first day cover never reported. This item is made of the 4 stamps from the four miniature sheets bearing a single stamp from the 1992, May 22 Christopher Columbus issue involving Italy, Portugal, Spain and the USA [T19920522]. For your records.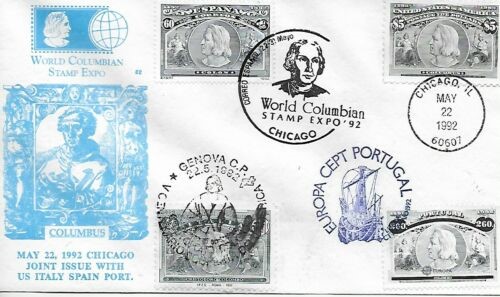 ---
June 4, 2021
Great discovery from Benjamin Busch (France): over the past twenty years, obtaining information about the May 29, 1999 issued African 'Conseil de l'Entente' stamps was always difficult to obtain. In fact, originally, this twin issue was supposed to create a stamp issuing partnership at the occasion of the 40th anniversary of the creation of this entity between the five founding countries, namely Benin (previously Dahomey), Burkina Faso (previously Upper Volta), Ivory Coast, Niger and Togo. The existence of stamps was quite easy to prove for four countries, but it became difficult to collect information from Togo. Additionally, it appeared that May 29, 1999, was only a wish issuing date and respected by Ivory Coast only. Stamps appeared as early as April 9, 1999 for Niger, then May 5 for Burkina Faso, May 17 for Benin while the exact date of issue for Togo still remains unknown, transforming this twin issue in a Concerted issue. Surprisingly, over the following years, Benin issued slightly modified stamps with year of issue of 1999 printed on the stamp replaced successively by 2000, 2001 and 2002. Benin continued issuing stamps at a later stage by adding new denomination overprints on existing stocks. Additionally, one has to know that some countries issued non-perforated stamps and that the paper used for printing can be normal or phosphorescent paper.
In the meantime, 5 stamps from Togo with denomination 100, 125, 240, 380 and 390 F were discovered. Eventually, a souvenir sheet from Togo with denomination 1000 F became also available. Now, i.e. more than 20 years later, Benjamin found three additional Togo stamps never seen so far, but still with imprinted year 1999 with denominations 135, 150 and 200 F.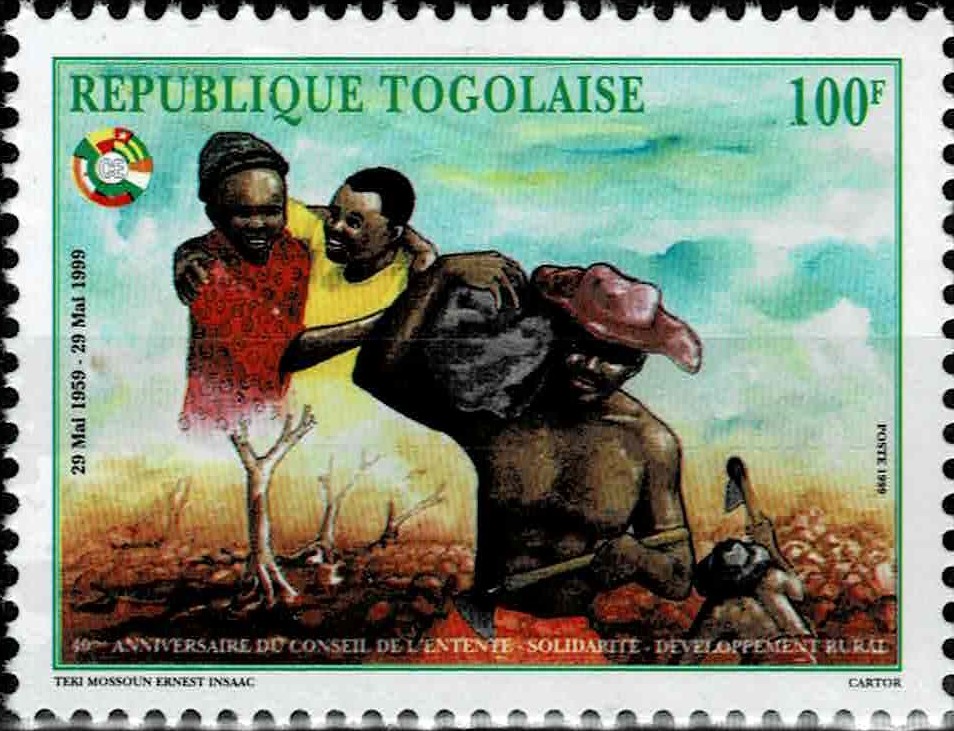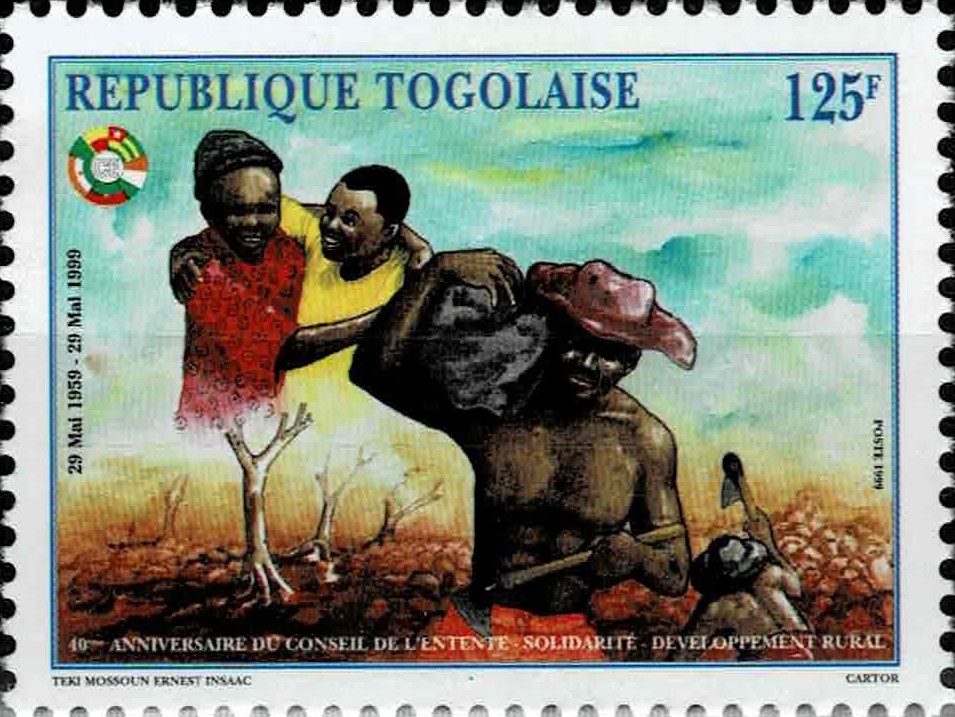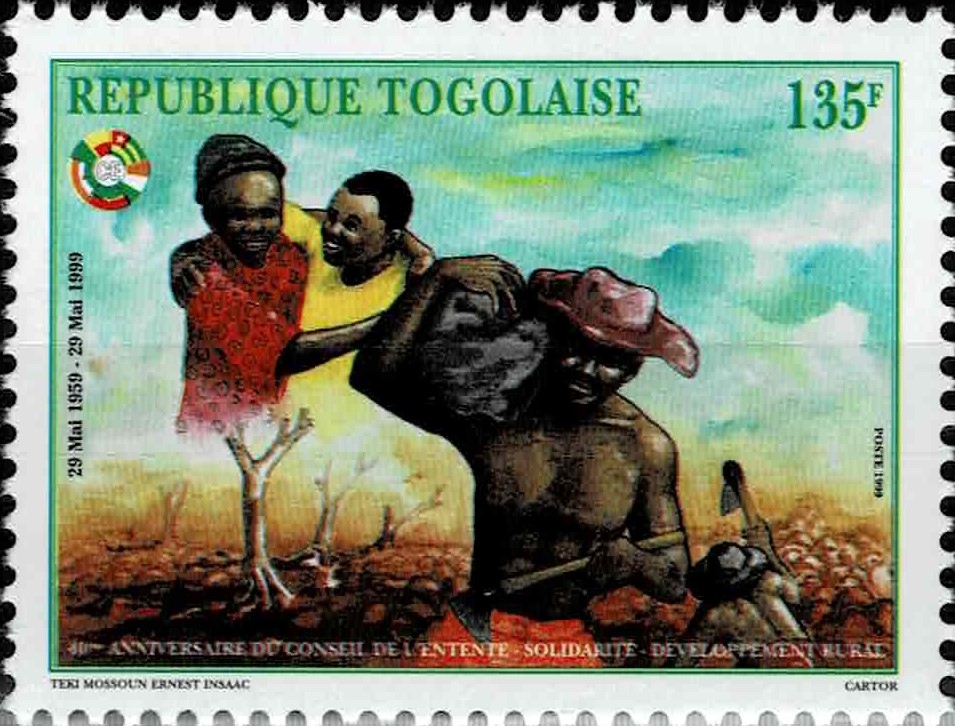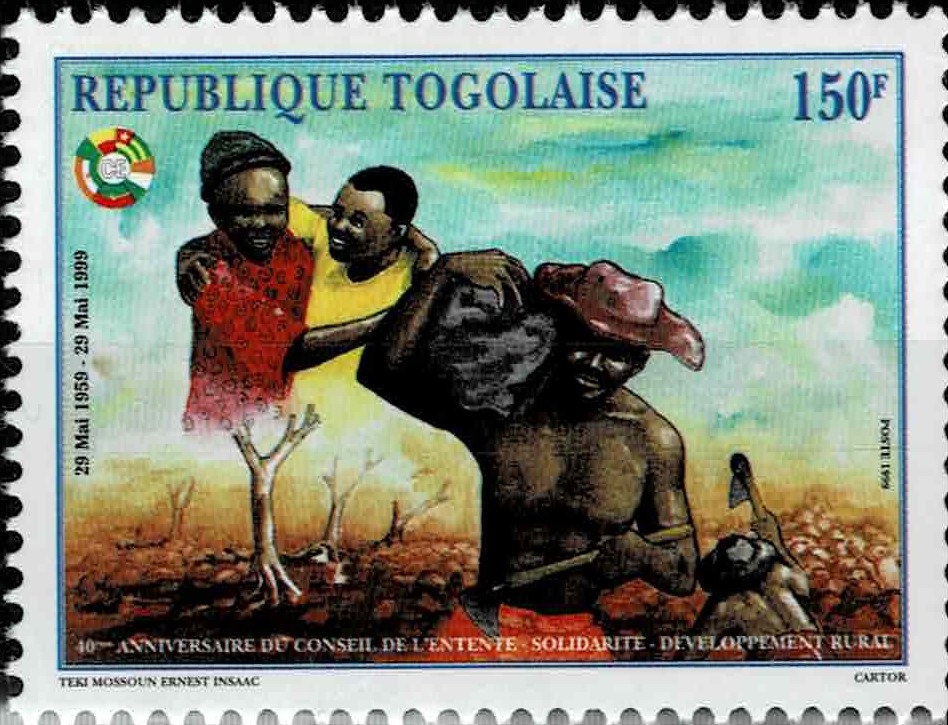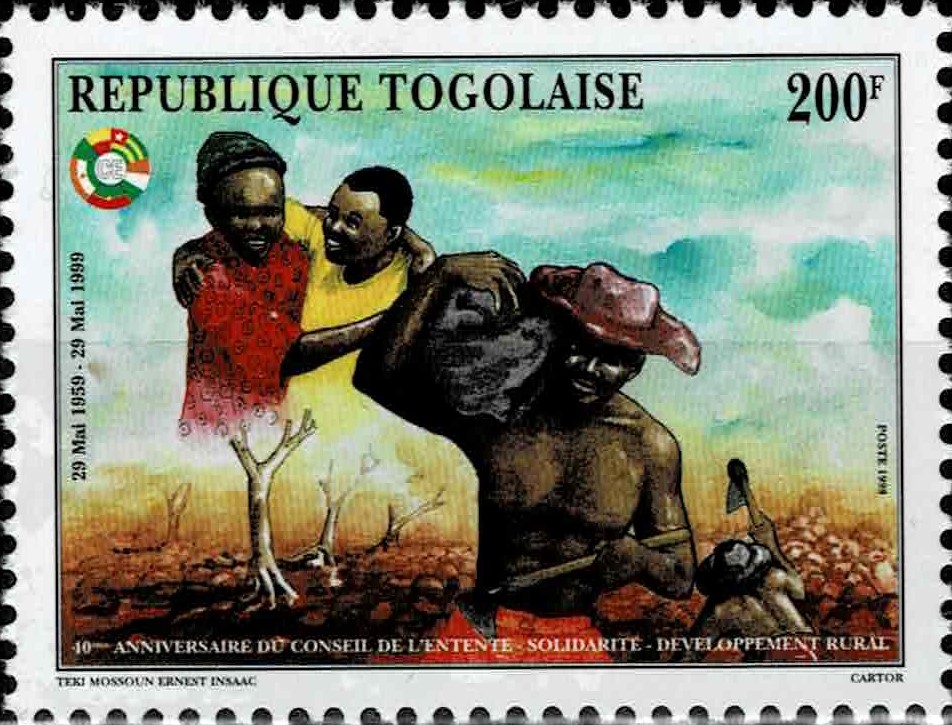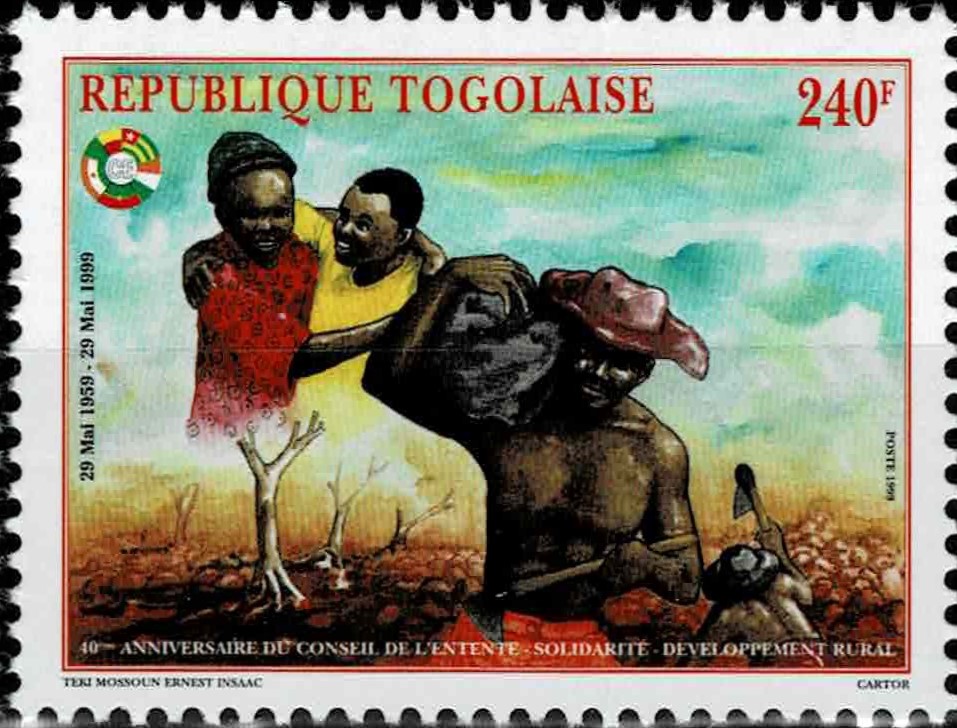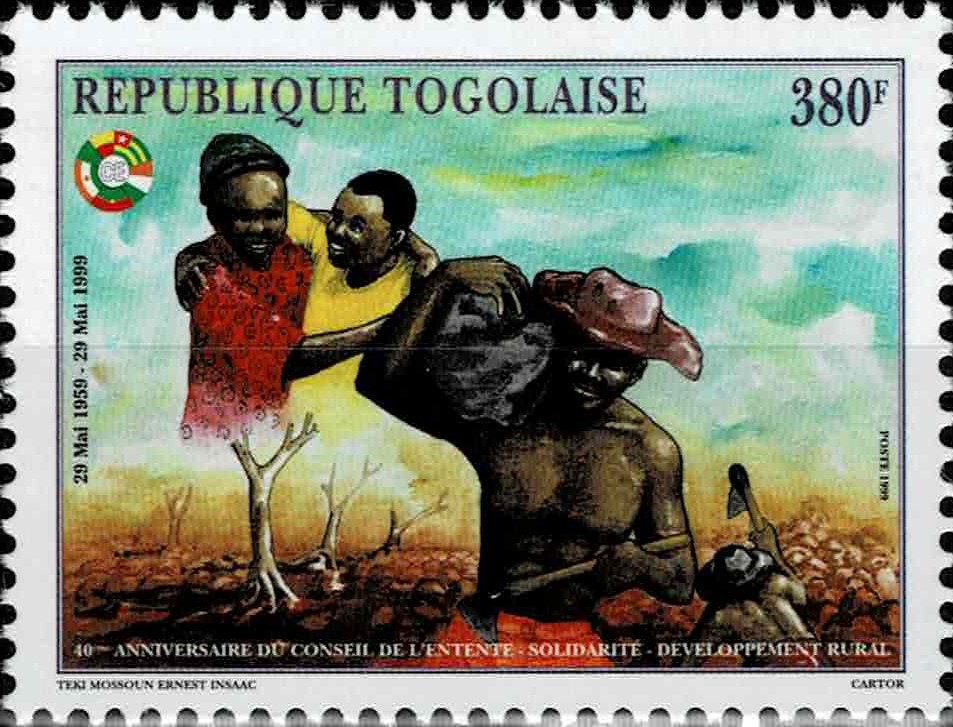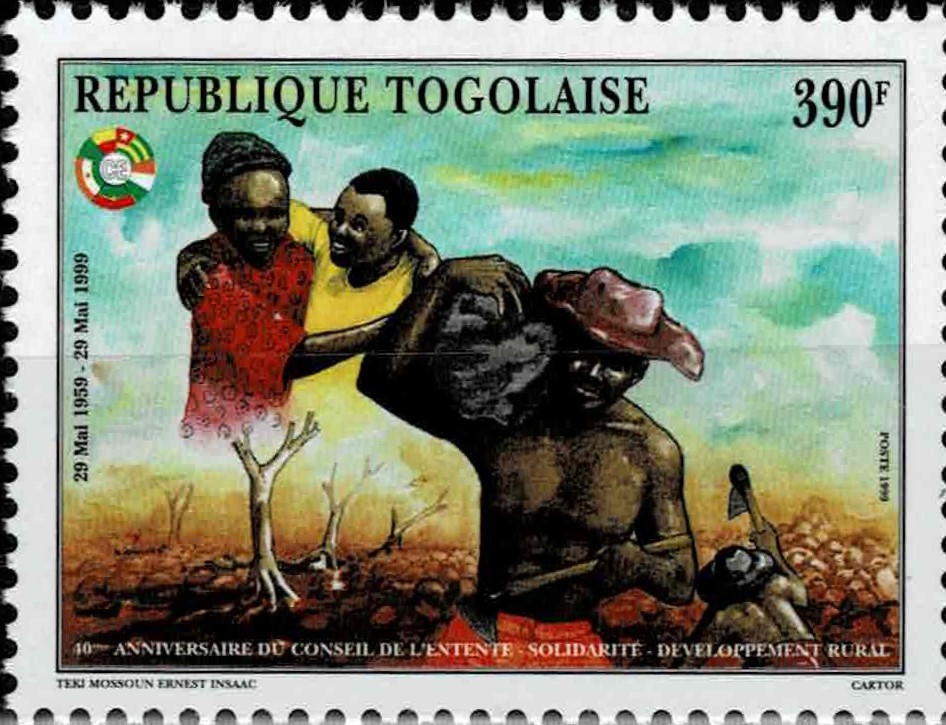 This issue is quite complicated do describe and it makes sense now to try to complete this information. We are asking you to take a look at your own stamps and to check if among your collection, there is a stamp that has not been reported up to now. Here is the list of so far identified stamps:
Benin: 3 stamps - 135F, 150F, 200F - (imprinted year 1999)
3 stamps - 135F, 150F, 200F - (2000)
3 stamps - 135F, 150F, 200F - (2001); normal paper
3 stamps - 135F, 150F, 200F - (2001); phosphorescent paper
3 stamps - 135F, 150F, 200F - (2002)
1 stamp 150F stamp overprinted 135F (2001), black
1 stamp 150F stamp overprinted 300F (2001), black
1 stamp 150F stamp double overprint 300F+300F (2001), black
1 stamp 150F stamp overprinted 500F, Type 1, large "5", (2001), black [this overprint appears in the panes in positions 1 to 24]
1 stamp 150F stamp overprinted 500F, Type 2, smaller "5", (2001), black [this overprint appears in the panes in positions 25 to 30]
1 stamp 150F stamp overprinted 1000F, Type 1, large thin "1", (2001), black [this overprint appears in the panes in positions 1 to 11 and 13 to 18]
1 stamp 150F stamp overprinted 1000F, Type 2, large bold "1", (2001), black [this overprint appears in the panes in positions 12 and 19 to 29]
1 stamp 150F stamp overprinted 1000F, Type 3, small "1", (2001), black [this overprint appears in the panes only in position 30]
Burkina Faso: 2 stamps 170F, 260F - (1999)
2 stamps 170F, 260F - (1999), non-perforated
Ivory Coast: 1 stamp - 180F+20F - (1999)
'Epreuve de luxe' with one stamp - (1999), imperforate
Niger: 2 stamps - 150F, 175F - (1999)
Togo: 8 stamps - 100F, 125F, 135F, 150F, 200F, 240F, 380F, 390F - (1999)
miniature sheet with 1 stamp (1999), 1000F; 100x70 mm
Thanks for checking in particular years appearing on the stamp and combinations between this year, denomination and overprints. Thanks also for providing any complementary information on this issue.
Enzo Cafaro (Italy) was also able to provide the image of the Ethiopian stamps released on May 14, 2021, joint issue with China PR, stamps released on November 24, 2020.


Cesar Ittmann (the Netherlands) could also confirm that Greenland which will participate to the Czeslaw Slania stamp issue together with the Faeroe Islands and Denmark will issue it stamp at the same date of August 12, 2021.
The Italian - San Marino twin issue was released as planned on June 1, 2021. Both countries issued a souvenir sheet size 95x85 mm.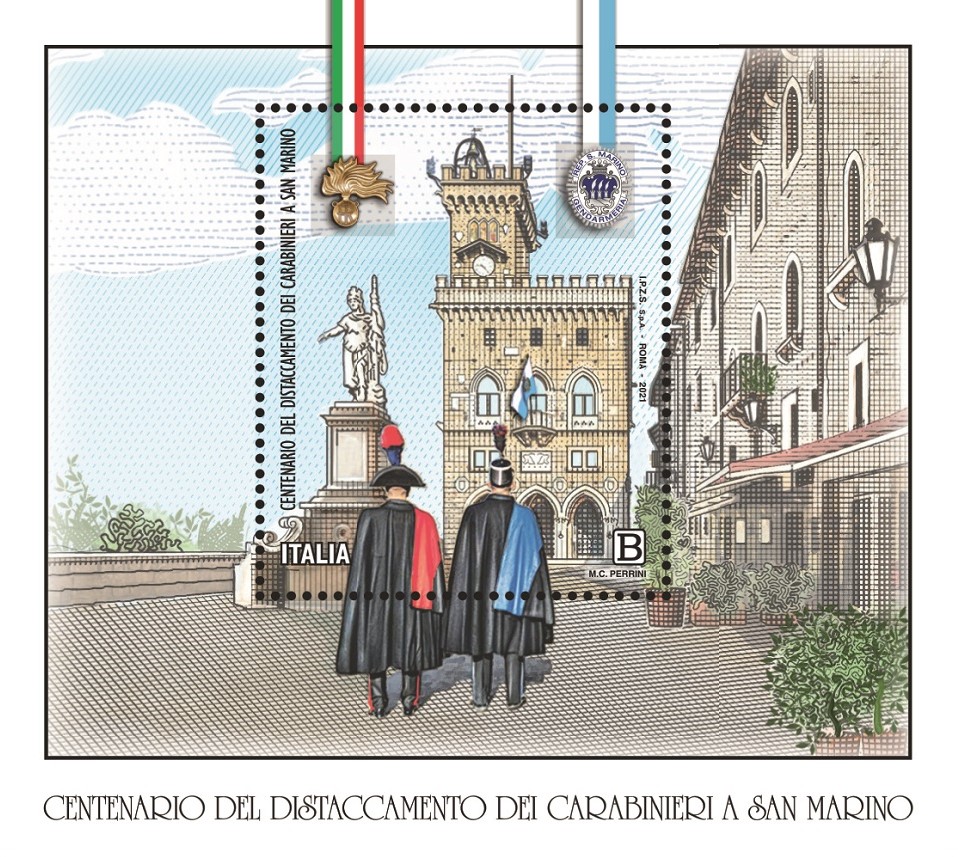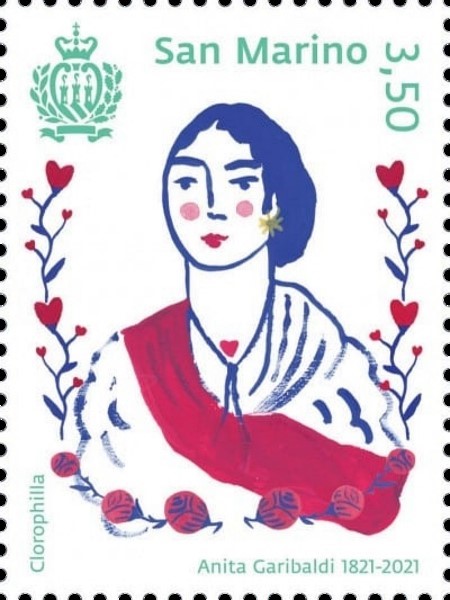 ---
May 30, 2021
On May 28, 2021, the Portugal - Singapore joint stamps related to the 40th anniversary of diplomatic relationship were issued (Information Enzo Cafaro, Italy). Both stamps issued two identical stamps featuring the artistic impressions of Gardens by the Bay and Lisbon. Singapore issued also a souvenir sheet (140x75mm) containing both stamps.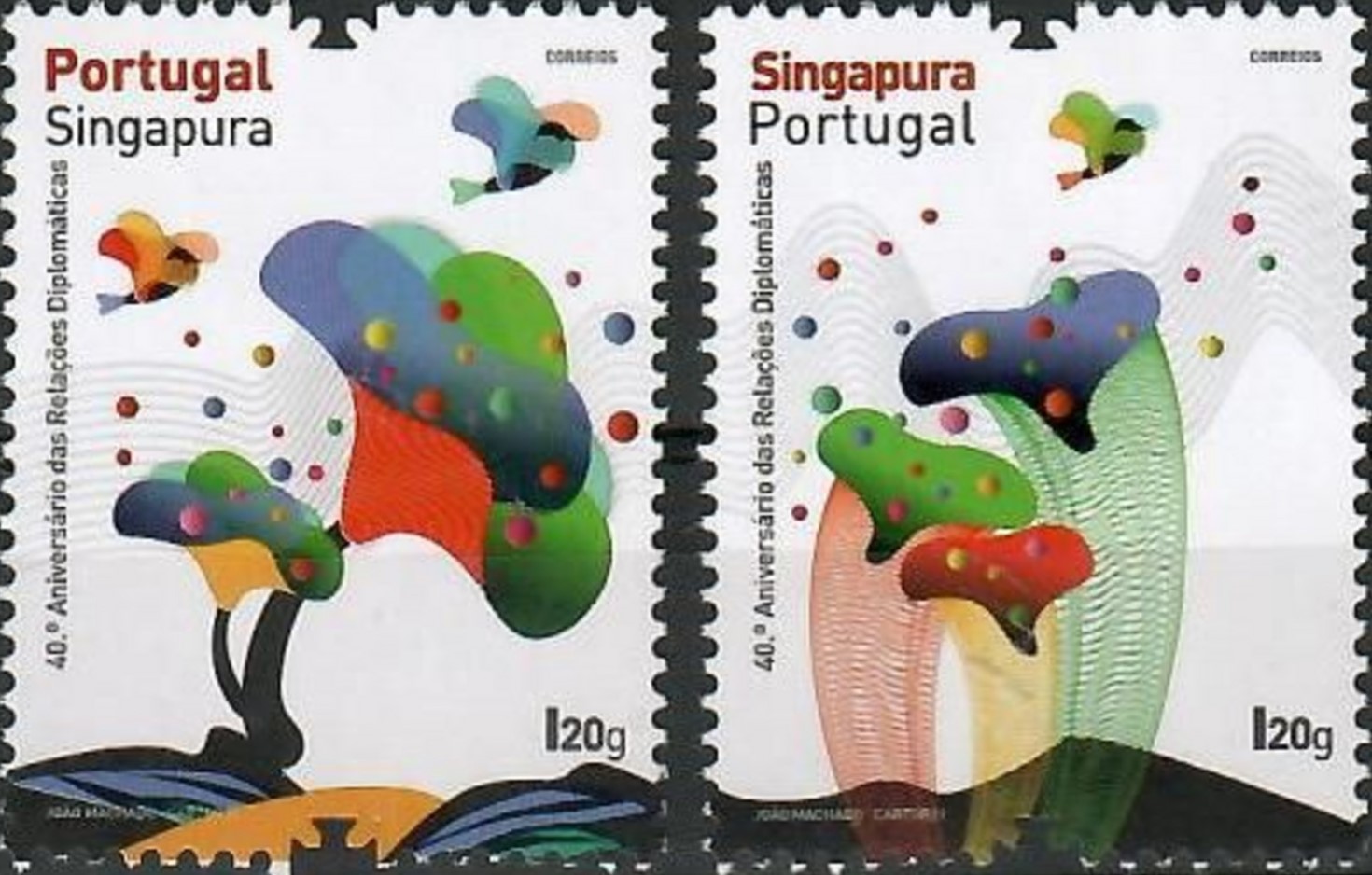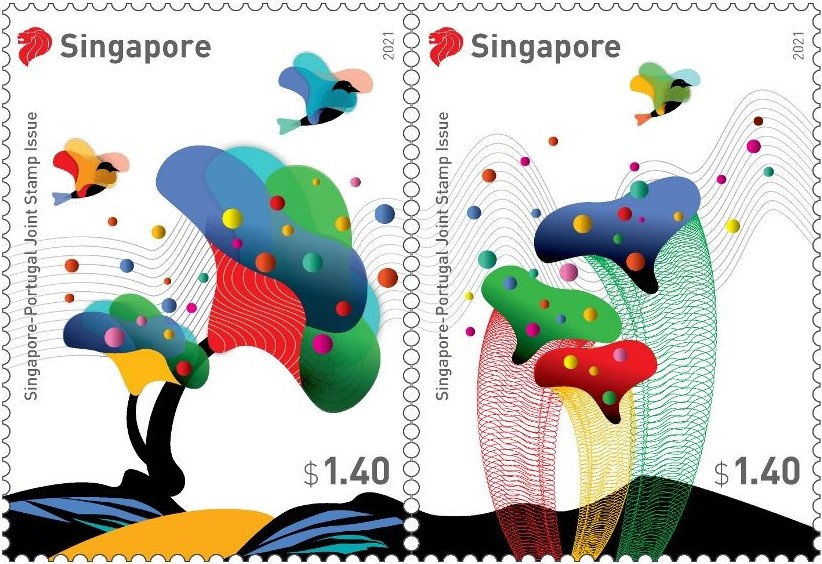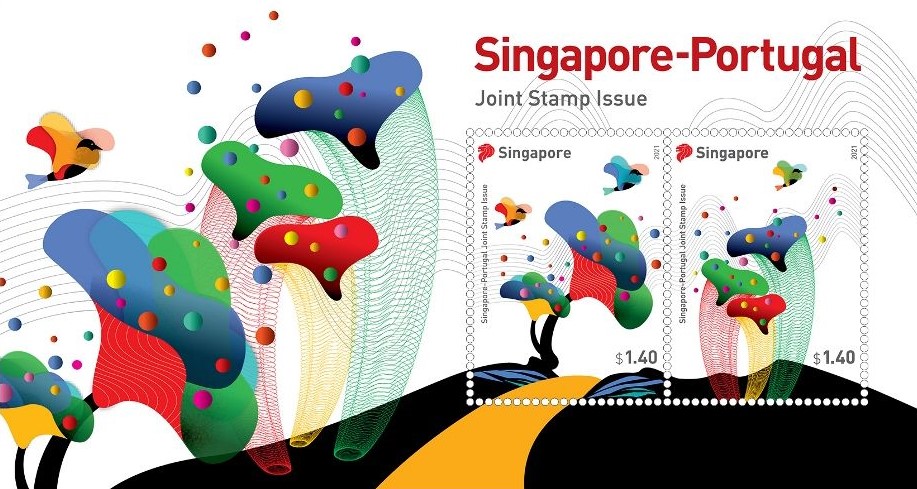 Further to the Faroe Island stamp image, PostNord Denmark 2021 Stamp Programme published the picture of the the Danish joint issue souvenir sheet related to the 100th anniversary of the engraver Czelaw Slania. As the provider of the picture, the name of our friend Wayne Chen (USA), is now inscribed on the stamp along side with the engraver. Congratulations Wayne. This Danish stamp is expected to be released on August 12, 2021 in form of a souvenir sheet containing two stamps.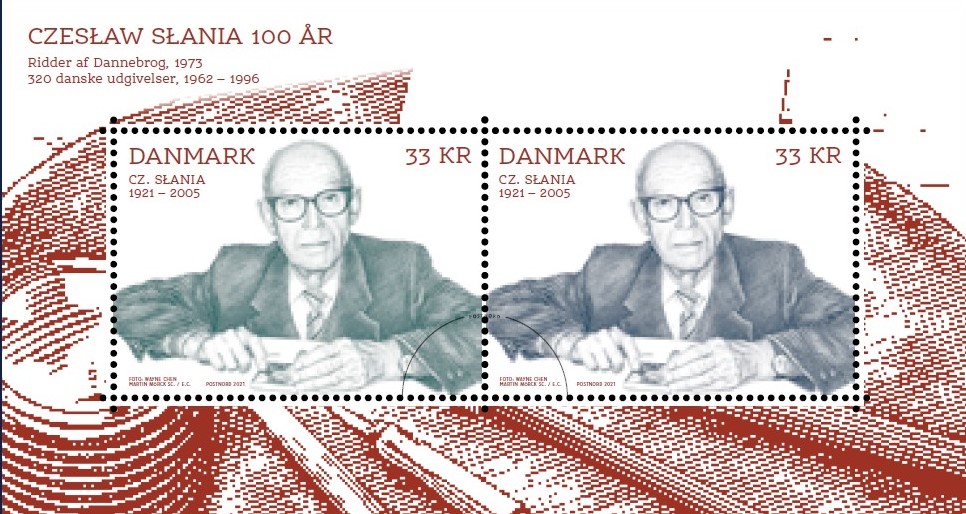 Mansoor Aslam (Pakistan) provided the first images of the Pakistan stamps issued jointly with China PR on May 21, 2021 with topic harbours. China issued the stamps in two miniature sheets of 12 stamps which show perforation in form of waves. Pakistan issued these stamps ith an hexagonal shape in a miniature sheet of 9 pairs. Even if the stamps have in common only a single perforation they must be considered as se-tenant ;-).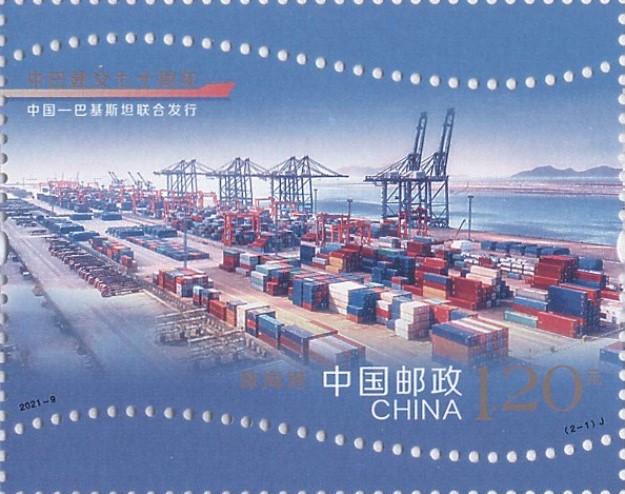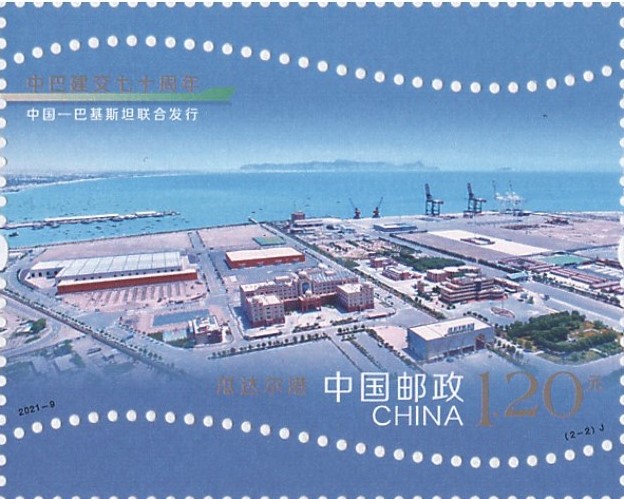 Enzo Cafaro (Italy) found the Palestine stamp from the Al Quds series from October 9, 2019. Apparently this stamp was eventually released from the blocus. It is presently sold by Arabian Stamps and Palstamps. However, we are missing both the exact date of availability (initial intended date of issue was December 6, 2019, which is in fact the date appearing on the FDC and that we will keep as reference until further notice) and a better quality image. Any additional information is welcome.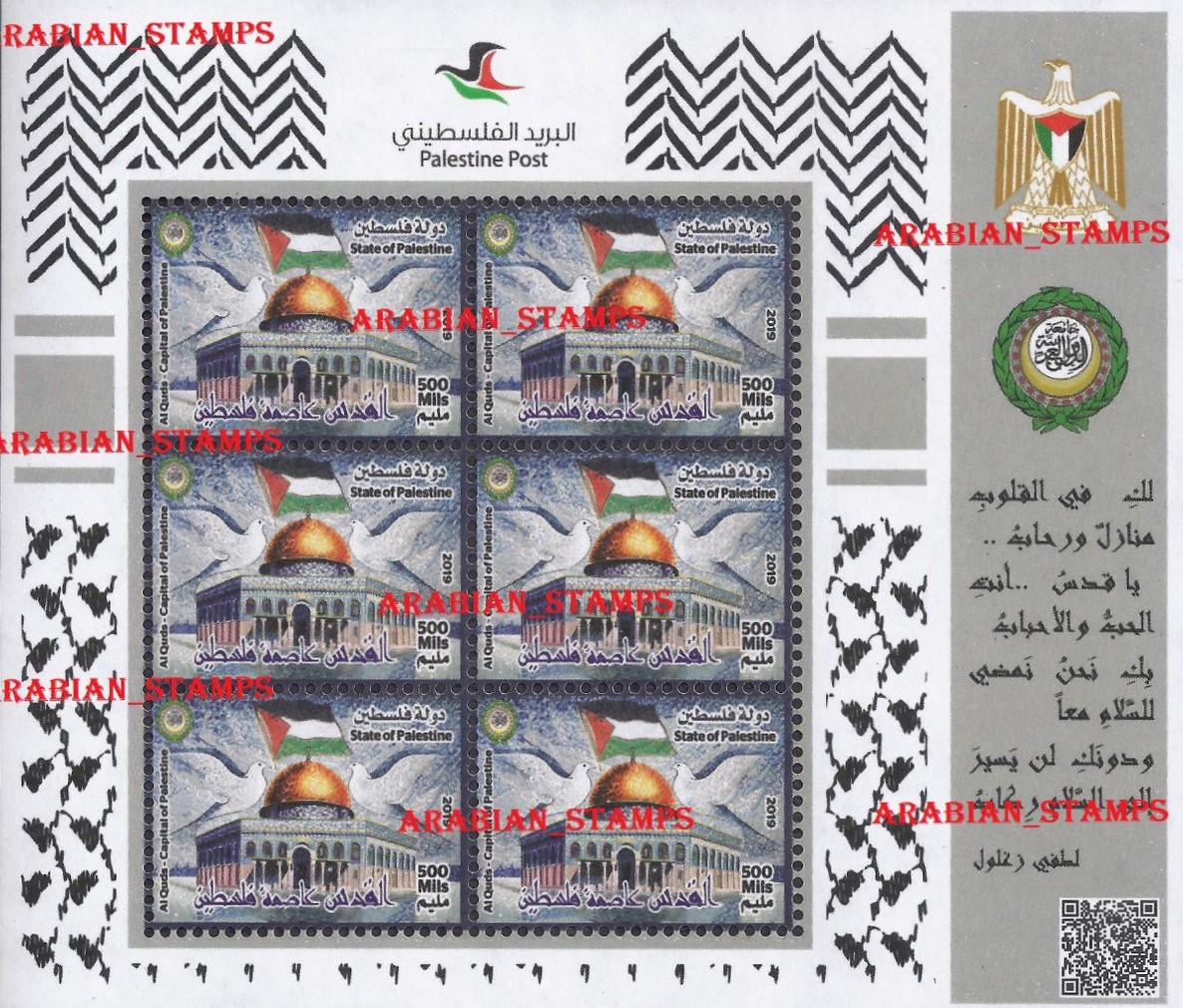 The Ethiopia stamps related to the joint issue with China PR (issued November 24, 2020) were finally officially released on May 14, 2021 (information provided by Enzo Cafaro). Stamp designs are identical. Unfortunately, we could not find yet a good quality picture of these stamps.
---
May 15, 2021
The discovery of the 1991 World Post Day stamps triggered interest from Jaap Sarelse (The Netherlands) who came back with additional information. He not only found another stamp from Gabon in green color instead of blue, but also a stamp from Madagascar with the same design. Further exploration led to the discovery of additional stamps from Gabon (in yellow) and from Morocco. Actually, all these additional stamps have been issued the following years but always on the 9th of October. If one wants to summarze this issue, it can be described as follow:
Postal day - one stamp issued on October 9, 1991 by Burkina Faso and Gabon, hence the issue to be filed under [T19911009].
Then in the following years: Gabon (October 9, 1992 and October 9, 1993) - Madagascar (October 9, 1992) - Morocco (October 15, 1993, this one with a locally adapted design).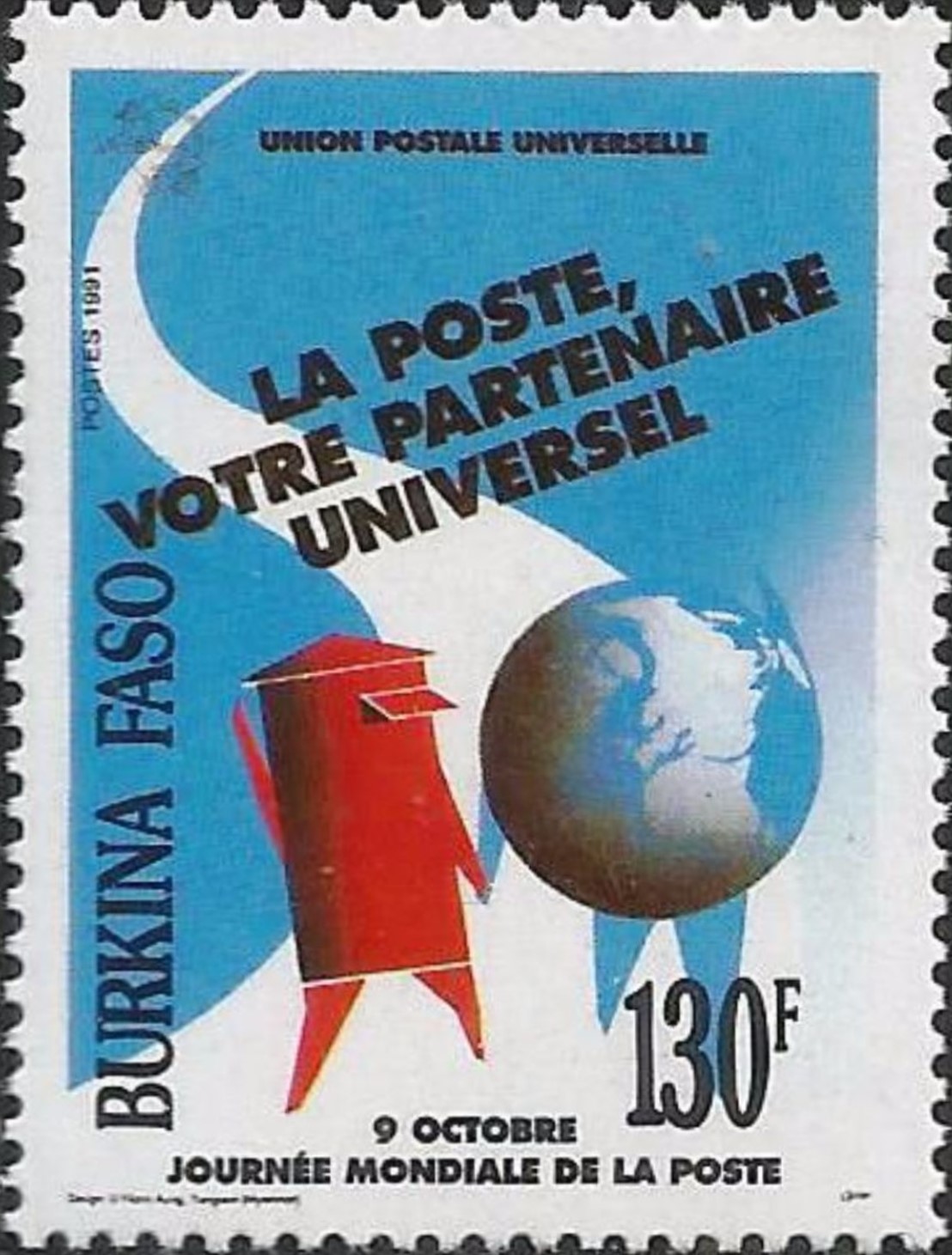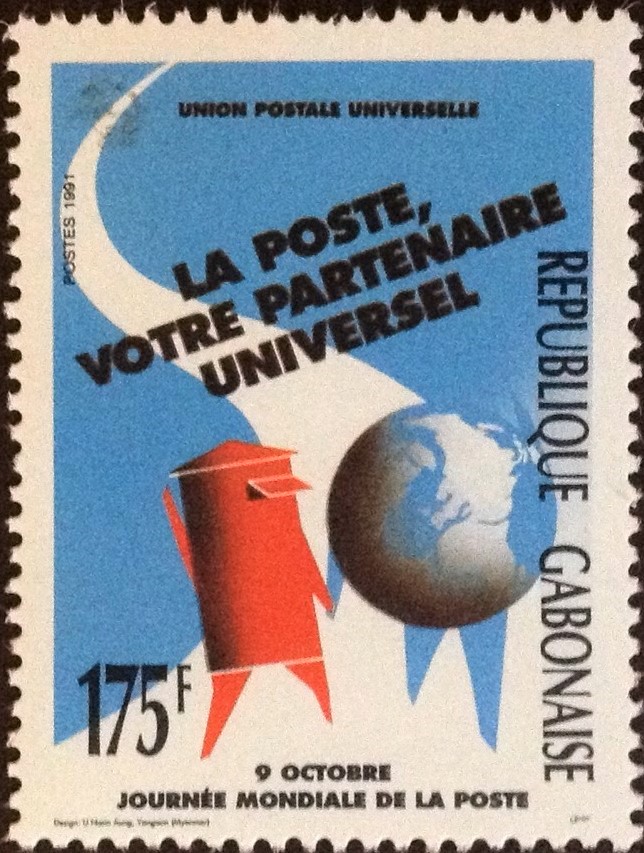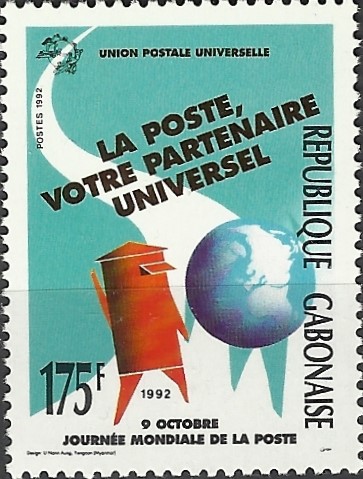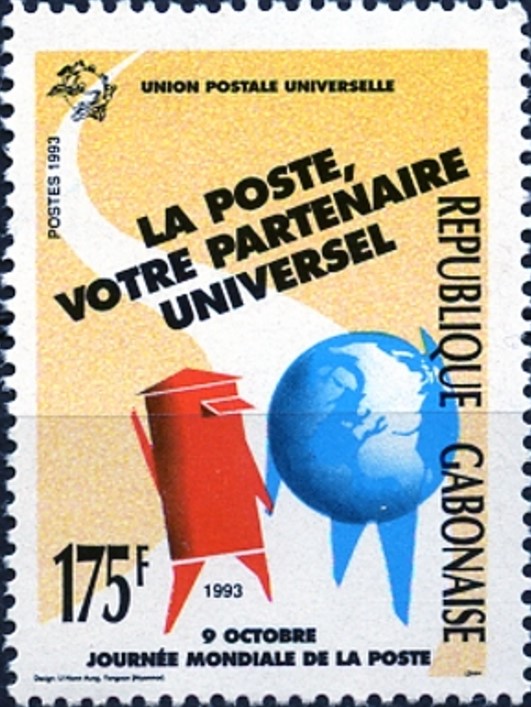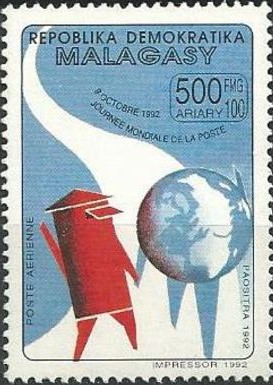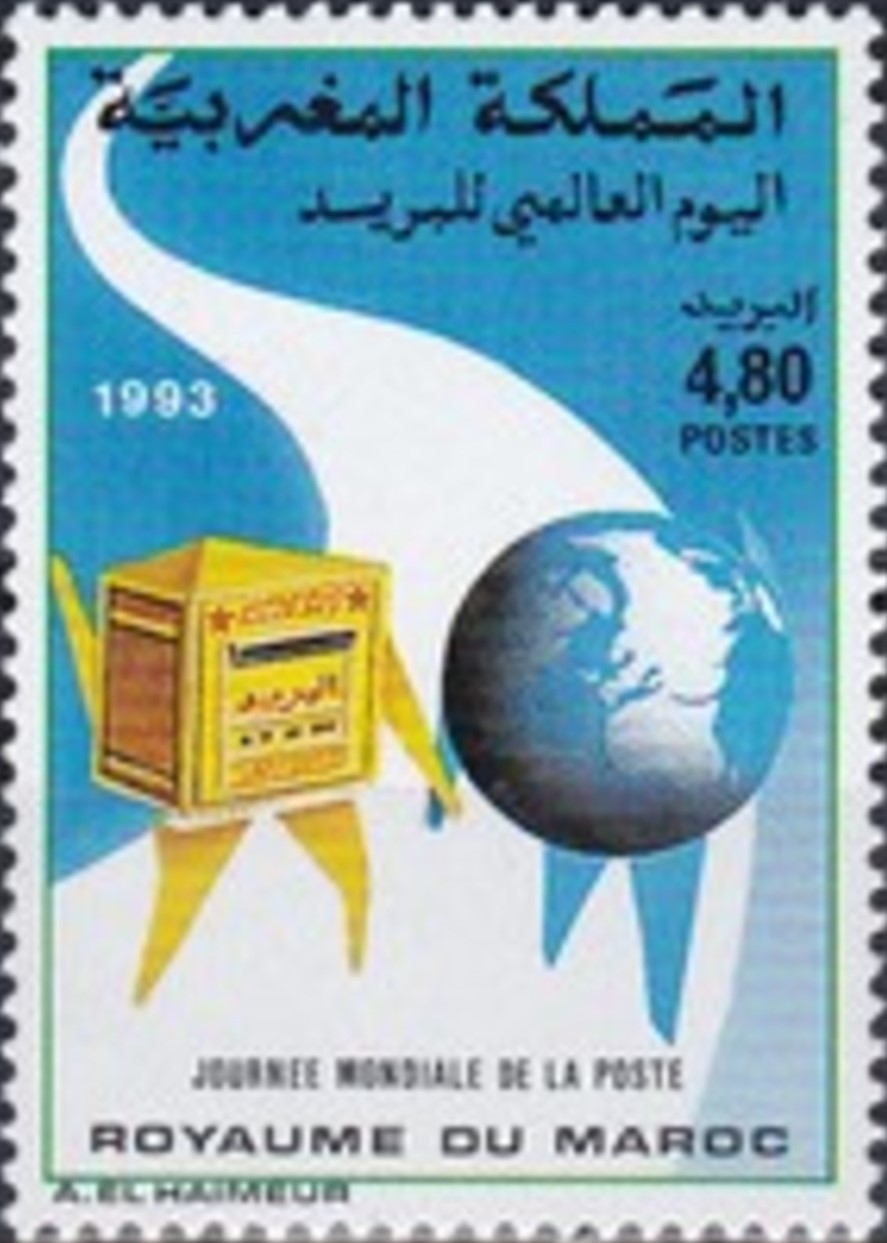 On April 30, 2021, Bosnia Herzegovina (Croatia/Mostar) and Croatia have issued a souvenir sheet printed respectively at 10,000 and 25,000 samples, with the same paintings at the occasion of the 350th anniversary of the deaths of P. Zrinski and F. K. Frankopan (Information provided by Don Birschel, USA).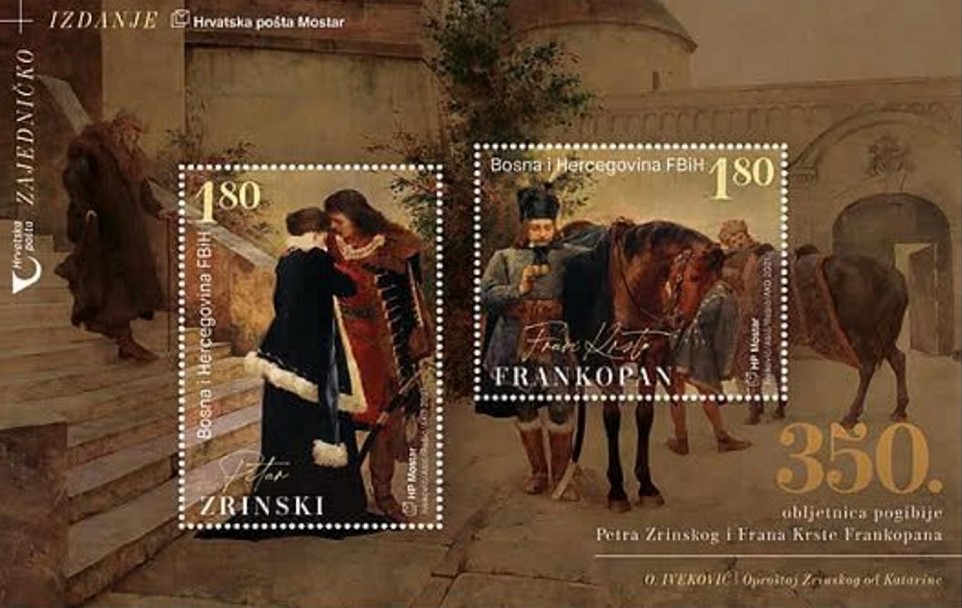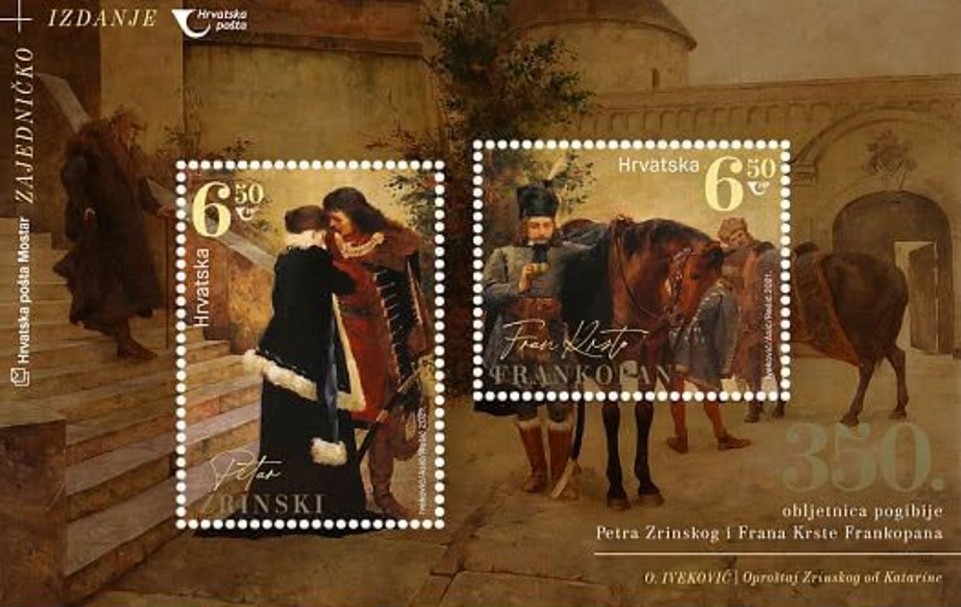 On March 30, 2021, Albania issued its first Euromed stamp. These stamps are actually related to the joint issue from 2020 (topic: gastronomy) and it will be interesting to see if Albania will participate again next July to the 2021 Euromed issue, topic jewelry (Source Sergio Braccini and Enzo Cafaro, Italy).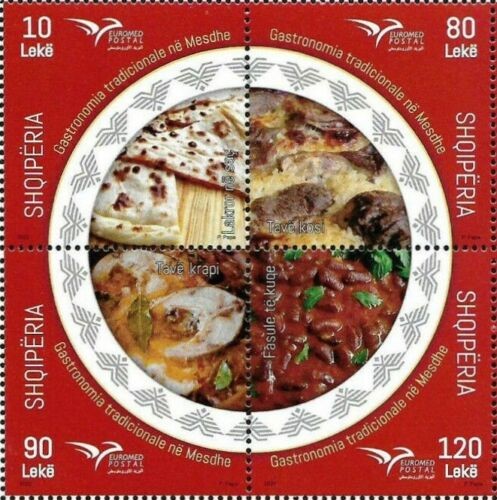 Enzo found also information about the China - Pakistan issue that is confirmed to be released on May 21, 2021. The stamps will be released at the occasion of the 70th anniversary of the diplomatic relationship between both countries. It will represent the ports of Gwadar and Zhuhai and Chinese Post intends to produce 7.1 million of sets in form of two miniature sheets of [3x4] stamps.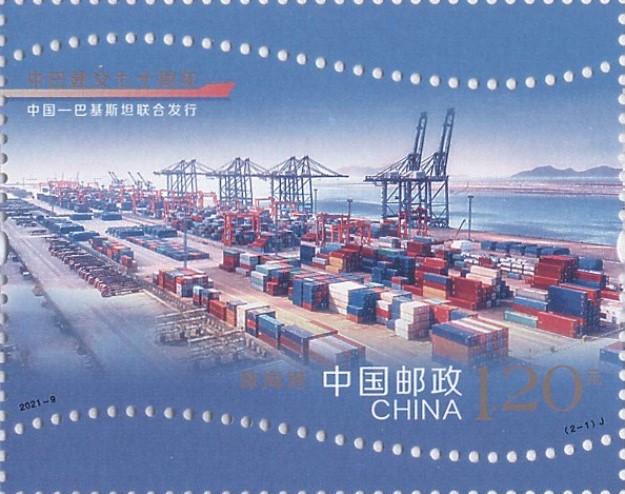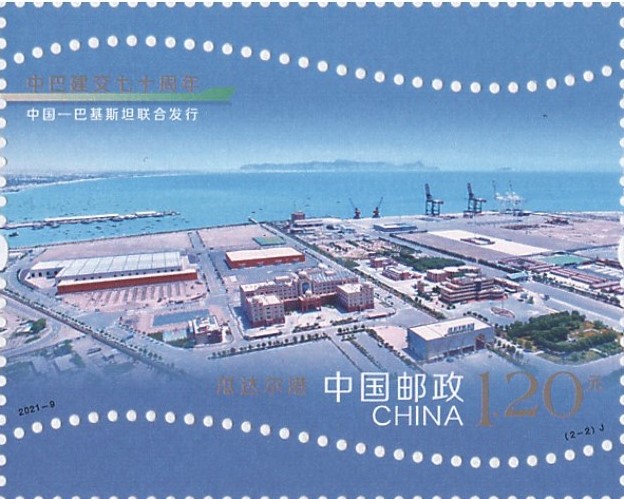 ---
May 2, 2021
On March 26, 2021, Portugal and Brazil were supposed to issue common stamps celebrating King Manuel I. The Portuguese stamps were released at the announced date (Don Birschel, USA). However, so far no stamp was issued in Brazil, while other stamps were released during April by this same country. It looks that this issue will remain an unilateral one.
On March 27, 2021, Bangladesh and India released their stamps for a joint issue representing official buildings (Parliaments) from both countries, and not historical leaders as initially planned (information provided by Kenneth Sequeira, Dubai and Don Birschel, USA). The stamps are different. India issued a single stamp in panes [7x4] while Bangladesh issued two se-tenant stamps.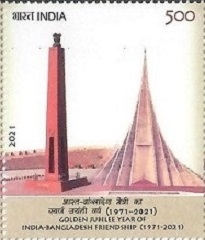 The Italian ActNow stamp has been released on April 22, 2021 (information provided by Enzo Cafaro, Italy), in form of the usual souvenir sheet but containing a single stamp and 9 labels.
Exact date of issue corrected on May 4, 2021.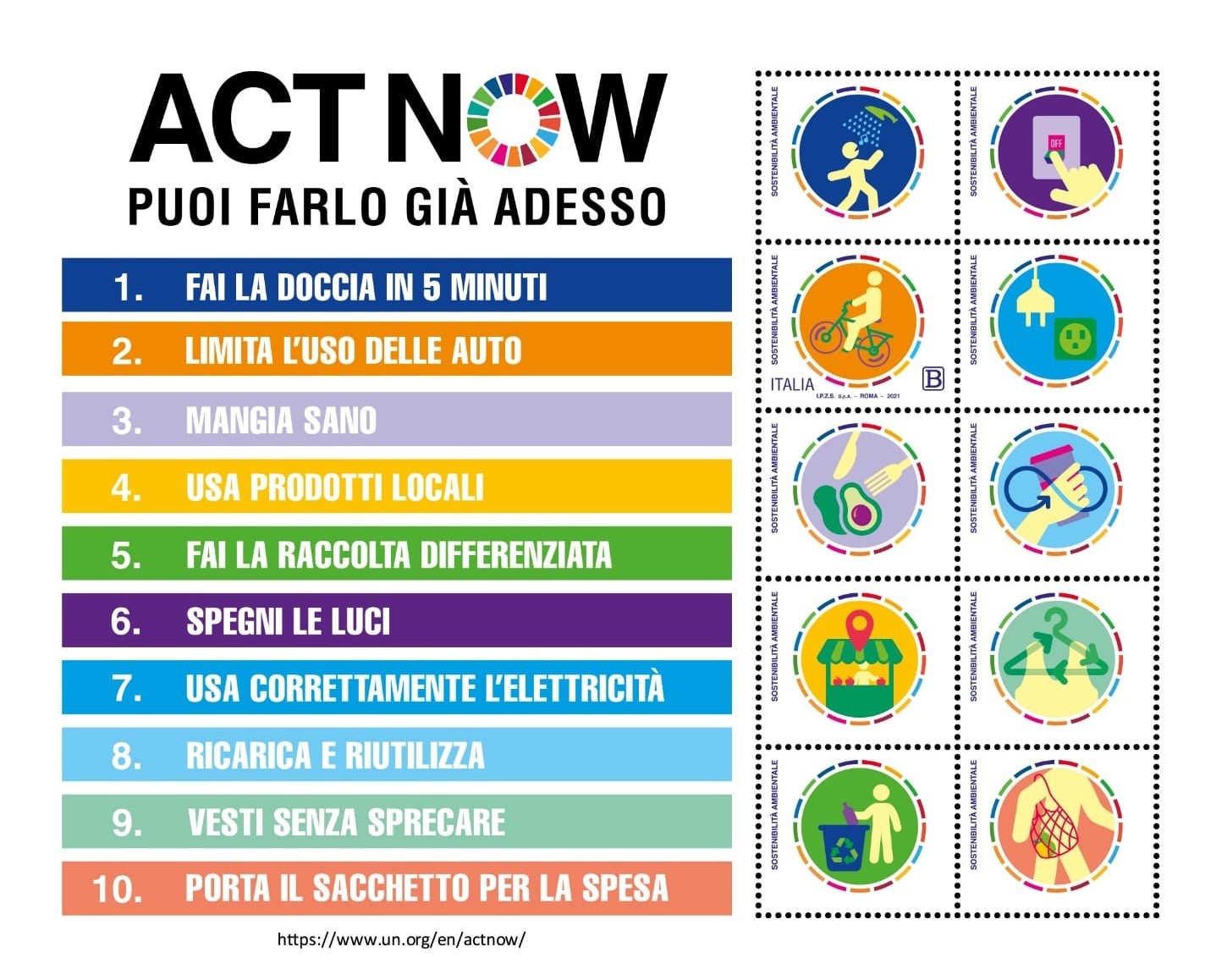 German Post produced a book with all (10) German joint issues released between 2013-2021. This is a 48-page document and includes 19 stamps. The price is Euros 39,75. Also, a similar book with 18 German joint issues from 1963-2012 is still available. This 60-page document contains 50 stamps and 2 souvenir sheets and is sold at Euros 35,00 (information forwarded by Jaap Sarelse, the Netherlands).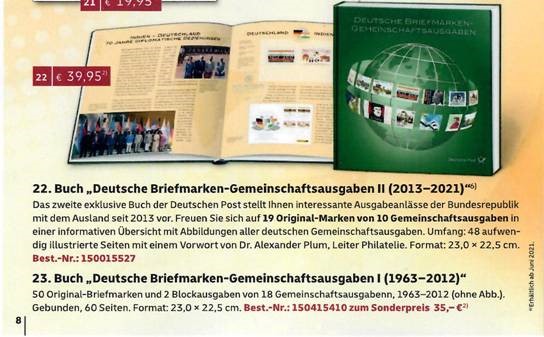 German Post produced also two stationaries using stamps from previous joint issues: 500th Anniversary of the posting of the reformation thesis at the door of the Wittenberg church/Martin Luther (from 2017) and 500 years Sixtine's Madonna (from 2012). These stationary items are not part of the respective joint issues, but are considered as interesting post-add-ons and will be described in the catalogue (in the same way material reusing joint issue designs is usually reported) (information forwarded by Jaap as well).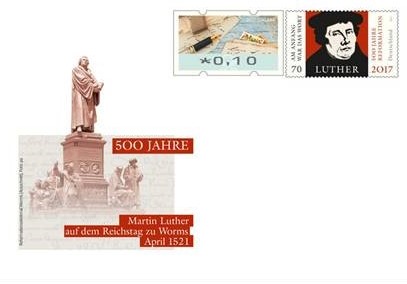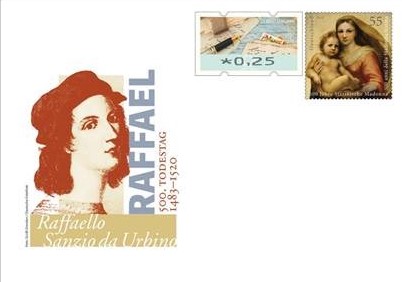 Discovery of an older twin joint issue between Burkina Faso and Gabon, issued at the occasion of the World Post Day on October 9, 1991 [T19911009], not reported so far .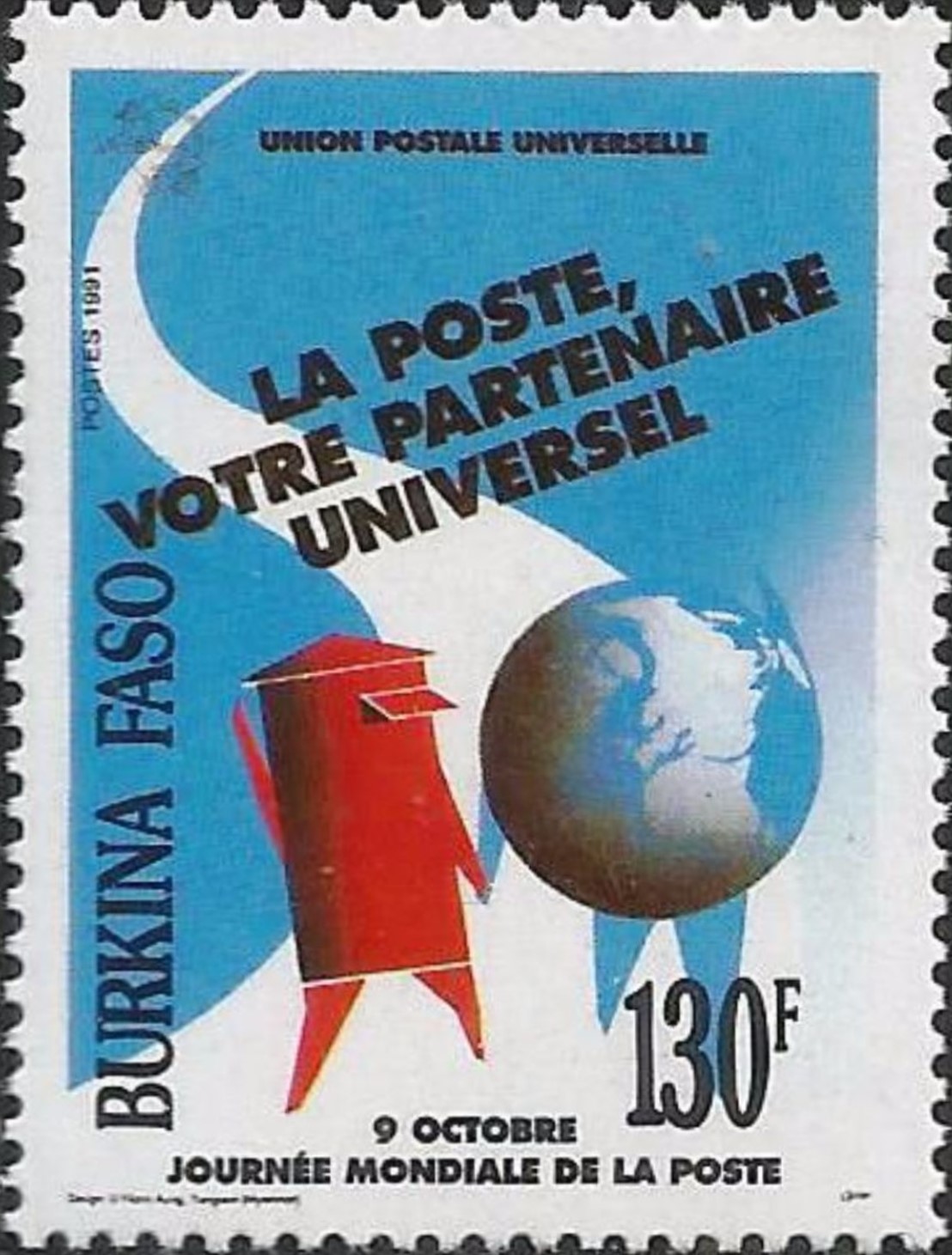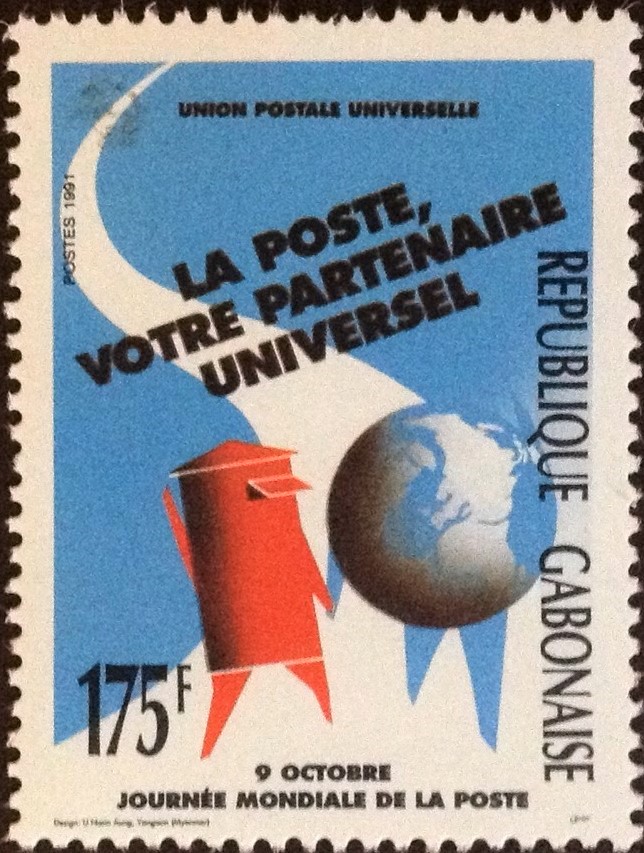 ---
March 29, 2021
Eventually, Chen Wenchao (PR China) was able to provide pictures of the Portugal - Cape Verde (October 18, 2020) joint issue stamps confirming their Concerted status: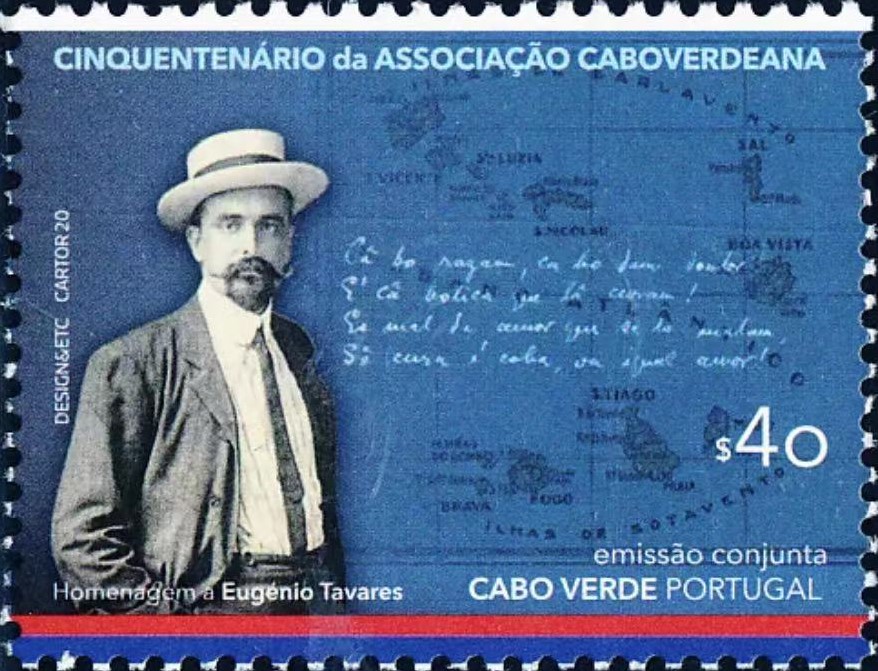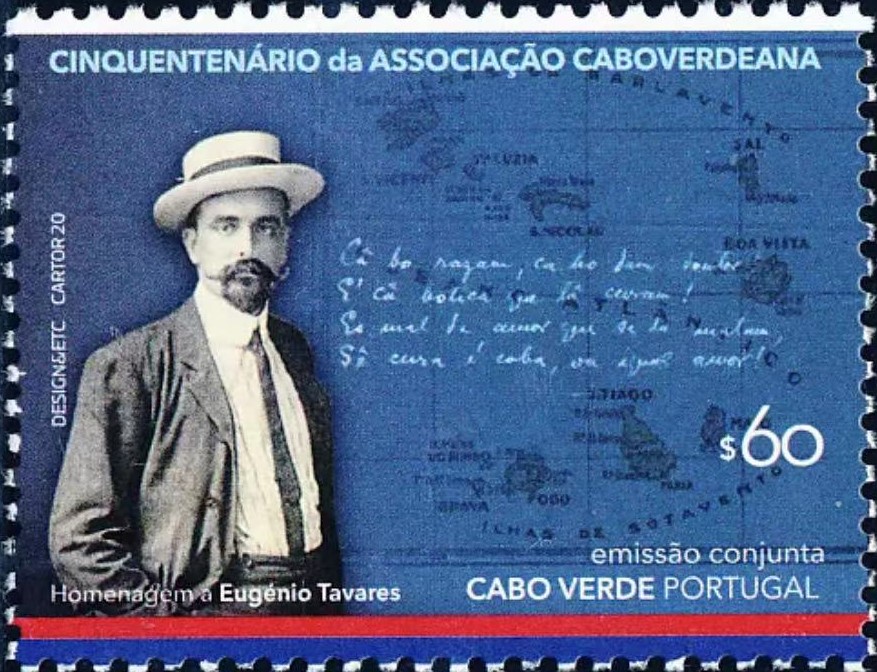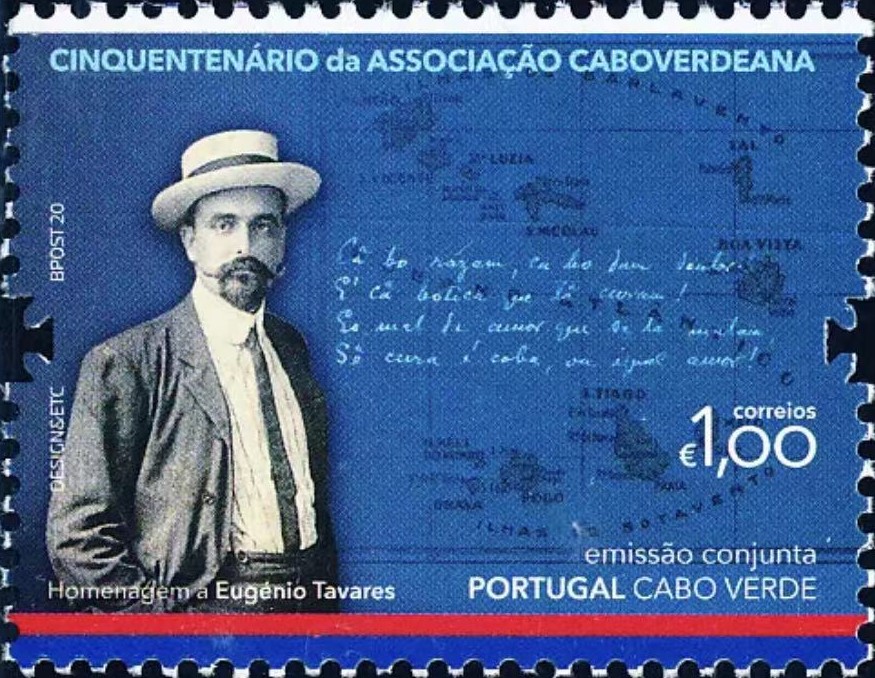 Chen was also able to provide better quality images of the El Salvador UPU stamps issued on November 13, 2019: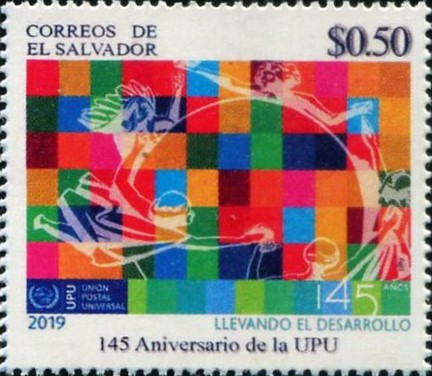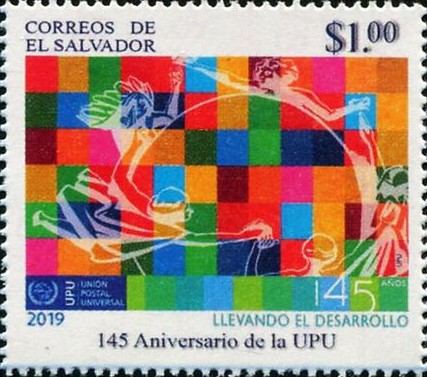 Additionally to the omnibus series announced at the occasion of the 95th anniversary of HM the Queen Elisabeth II on April 21, 2021, it was announced that 11 countries out of the 12 participating ones, i.e. Ascension Island, The Bahamas, British Antarctic Territory, British Virgin Islands, Falkland Islands, Gibraltar, Guernsey, Isle of Man, Jersey, South Georgia and South Sandwich Islands, Tristian da Cunha, meaning without British Indian Ocean territory, will participate to the creation of a single souvenir sheet including 1 stamp each. Indeed, this omnibus series becomes a [SO] (se-tenant omnibus) series. This initiative is co-ordinated by Creative Direction Worldwide Ltd which manages the stamp design and print programme for seven overseas territories (Falkland Islands, British Virgin Islands, British Antarctic Territory, Ascension Island, The Bahamas, South Georgia and South Sandwich Islands, and Tristian da Cunha). This item will be printed by Cartor at 5,000 samples.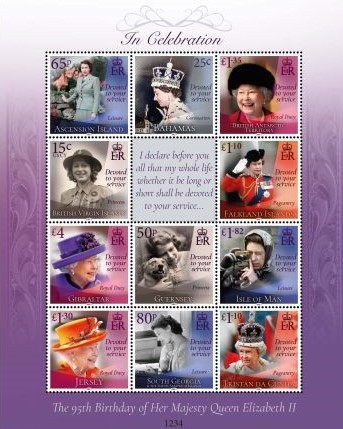 On March 25, 2021, the Dominican Republic and Morocco released unexpectedly a joint pair of stamp to celebrate the 60th anniversary of their relationship (information provided by Kenneth Sequeira, Dubai, Jaap Sarelse, the Netherlands and Enzo Cafaro, Italy). The stamps represent the Oudayas Kasbah in Rabat, Morocco and the building of Alcazar de Colon in Saint Domingue, Dominican Republic.


News from Enzo Cafaro, Italy and Chen Wenchao (PR China) about the "ActNow" issue that was delayed over more than a year now: Malta issued three souvenir sheets with three different ActNow topics (Recycle, Reuse, Reduce) on March 21, 2021, adding a new country to this long awaited Series. Apparently, Italy would also issue its stamp on April 22, 2021.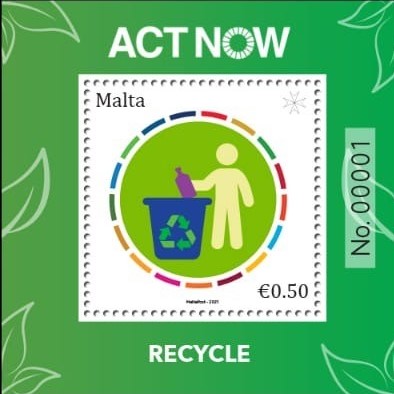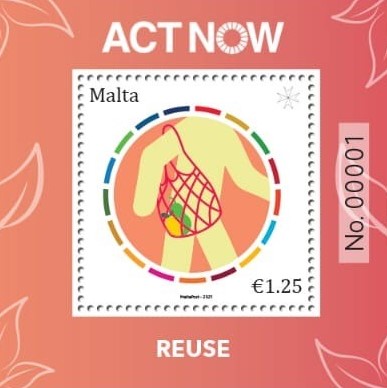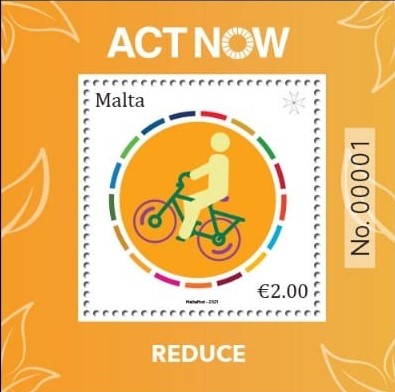 ---
March 8, 2021
Jaap Sarelse (The Netherlands) could provide more information about the stamps issues by Cape Verde jointly with Portugal. The AICEP stamp (Portugal May 5, 2020) was issued on November 23, 2020, while the Cape Verdean Association in Lisbon stamp from Cape Verde was issued only on February 10, 2021 (Portugal October 18, 2020). Both pairs are therefore to be considered as concerted issues, to be added to the long list of Concerted joint issues produced during the year 2020, consequence of the delay generated by the COVID pandemic situation.
Earlier, we had reported the Cape Verdean Association stamps as twin because we were informed that a mixed document bearing both stamps was released by the Portuguese postal administration at the same time they released their own stamp. In fact, this was a wish from the Portuguese postal administration as they still had to wait for the Cape Verde stamps. As a consequence, the denomination of this issue had to switch from Twin to Concerted and this is now corrected also in the catalogue. We have not seen yet this mixed document, and we may discover that the cancellation used in this document is still using the 2020 cancellation instead of the 2021 one. At this stage, everything remains possible. This would oblige us to switch back to our earliest recommandation of twin issue. Any additional information is welcome.
Enzo cafaro (Italy) could provide an illustration of a mixed folder created with the Aquileia Basilica stamps which contains a block of four of each stamp from Italy, SMOM and Vatican State, all mint, as well as a FDC from each country. This folder does not contain a mixed FDC.
Additional note (March 29, 2021): SMOM (alike some other rare postal administrations around the world) has always refused to be involved in mixed FDCs and therefore such folder with SMOM cannot contain mixed FDCs, even if the other participating countries would agree to create such items. The only way to create mixed documents involving SMOM is to start from individual official SMOM FDCs and to have the other stamp from the partner country added and cancelled. Such items can be created only on a private (non-official) basis and therefore are quite rare. Jaap Sarelse (The Netherlands) became an expert in creating such mixed documents and he succeeded also in creating the mixed FDC in this specific case ;-).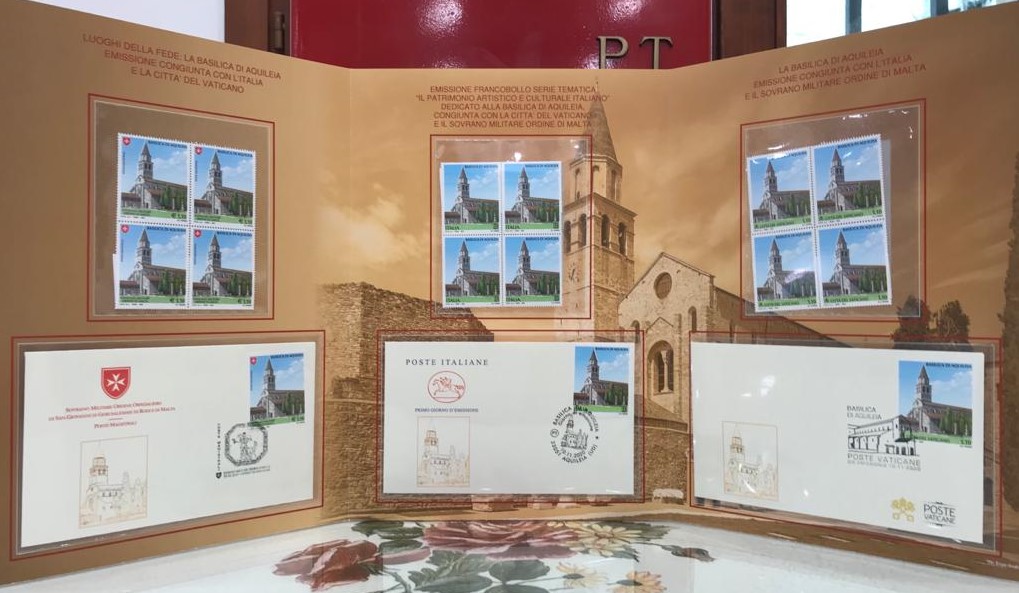 From Adam Paish (UK): There is advance news of an April 2021 'omnibus' stamp issue from Ascension Island, Bahamas, British Antarctic Territory, British Virgin Islands, Falkland Islands, South Georgia & SSI and Tristan da Cunha to honour HM. Each postal administration is releasing a set of six stamps in a similar format, with the added extra of a souvenir sheet. The planned release date is stated to be April 21, 2021, the Queen's actual birthday (the celebration of her Official Birthday is in June). Sets of six stamps in the same format have already been released by Gibraltar (on February 9, 2021), followed by the Isle of Man (on February 26). We're a little uncertain about the final format of the Guernsey, Jersey and possible British Indian Ocean Territory commemorative stamps celebrating the same anniversary, and the Guernsey philatelic website has an ominous one-line mention of a 'joint sheet'. There are no UK Royal Mail stamps. This series will be filed as omnibus series [O20210421].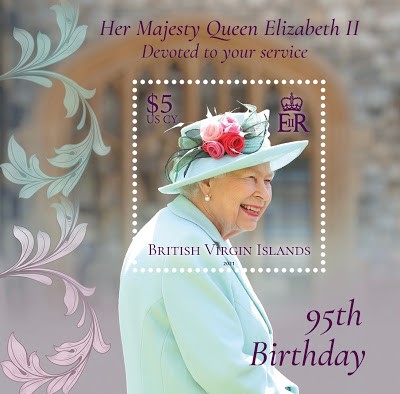 Adam discovered also a souvenir sheet linked to the AICEP stamp issue from Cape Verde.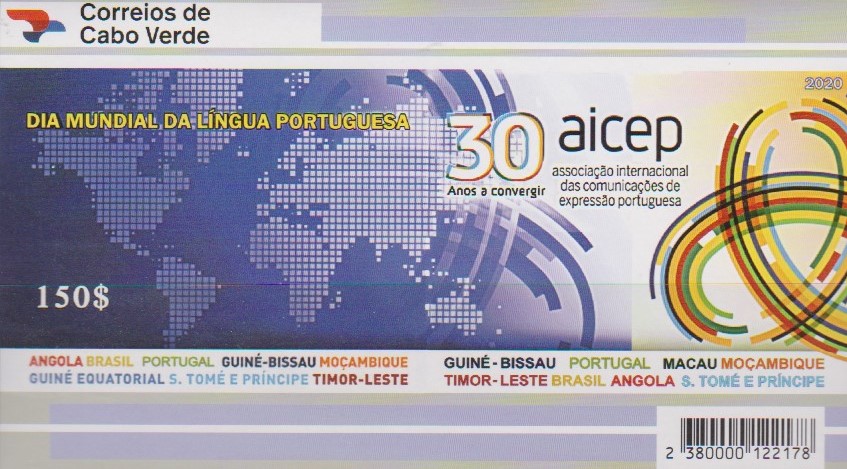 The release in 2021 of the Denmark, Faeroe and Greenland joint issue related to the 100th birthday of the engraver Czeslaw Slania is confirmed, still with questions about the exact dates of issue of individual countries. However, Faeroe is now crediting our friend Wayne Chen (USA) for the original picture of Slania that is used in the design of the stamp. Congratulations Wayne.
Enzo Cafaro (Italy) provided the images of the Mongolian stamps, issued jointly in 2020 respectively with Slovakia and Singapore. Official dates of issue for the stamps from Mongolia are now also known and are respectively November 20, 2020 and December 1, 2020, even if these stamps became available only in February 2021. Identical pictures confirm the twin character for the issue with Singapore (November 25 vs December 1, less than a week apart) and concerted for the issue with Slovakia (October 2 vs November 20).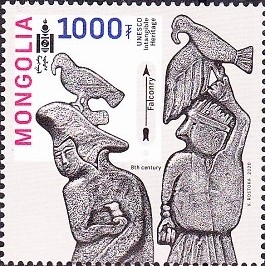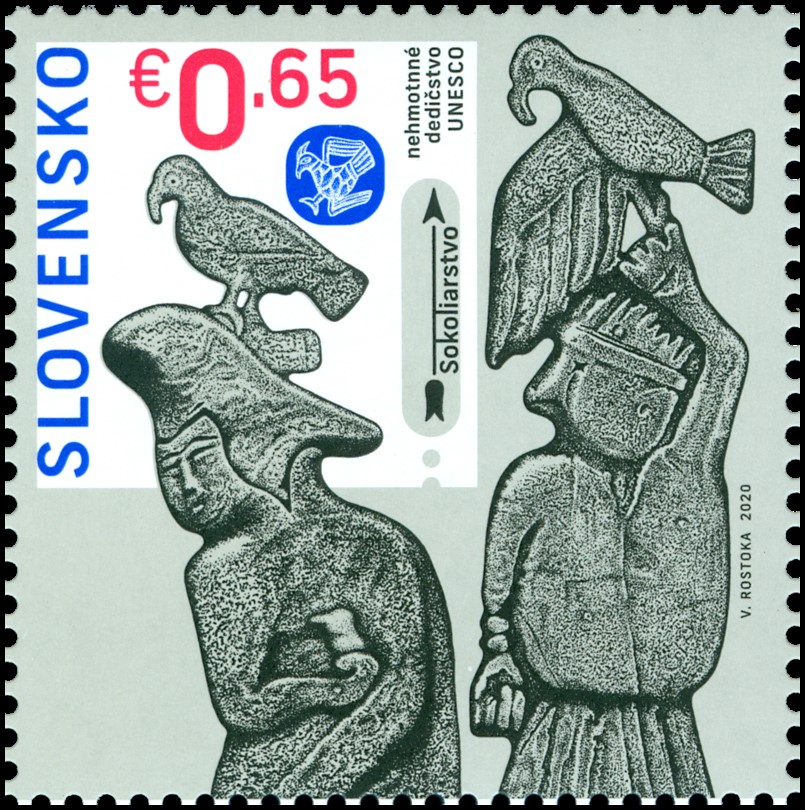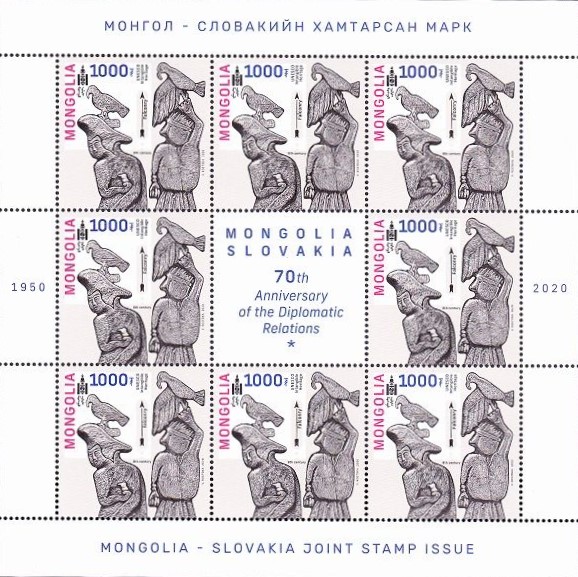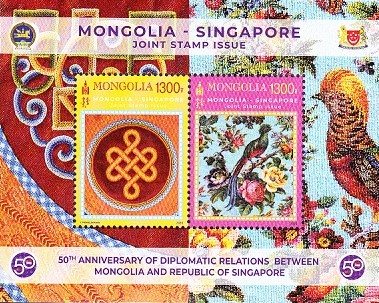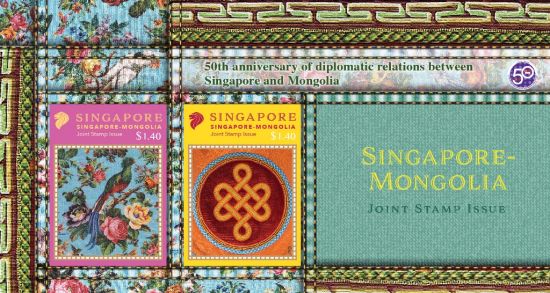 On January 22, 2021, Russia issued a stamp at the occasion of the 30th anniversary of the creation of the board of member countries of the Regional Commonwealth in the Field of Communications (RCC). On March 2, 2021, Belarus issued a similar stamp. So far, information is available only from these two countries regarding this topic, but almost all former CIS countries could potentially participate and we will wait for more data before confirming any joint character. However, designs of these two stamps already show a similar character.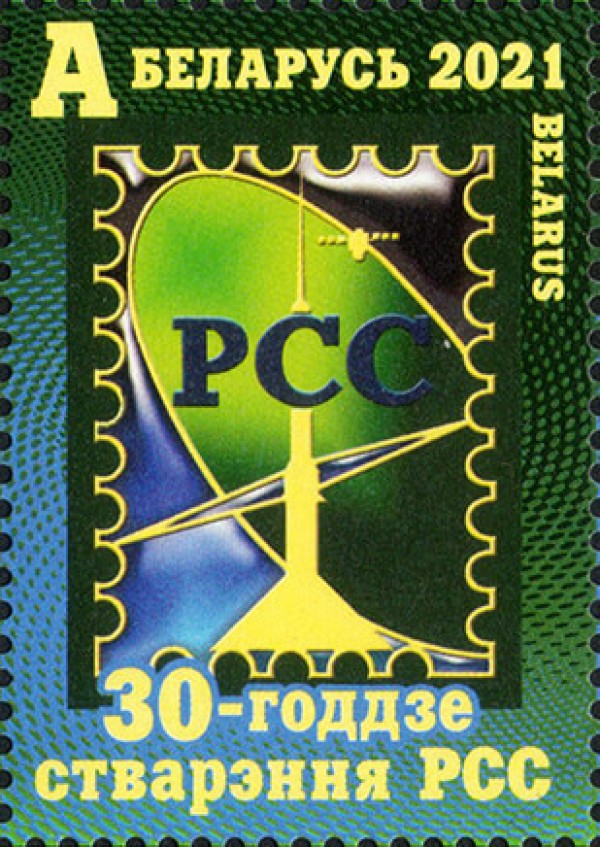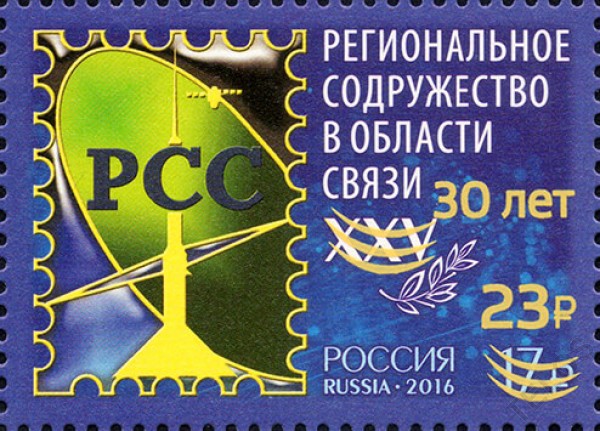 ---
February 12, 2021
At the occasion of the philatelic exhibition Monacophil 2019, Malta issued a postal card bearing the stamp showing the Verdala Palace in Siggiewi, Malta, identical to the stamp from the joint issue with Romania from October 14, 2019. So far, this postal stationery has never been reported here. The item is illustrated with the Prince's Palace in Monaco, bears the text "MONACOPHIL 2019 | THE PRINCE'S PALACE - MONACO | 28-30 NOVEMBER 2019" and is canceled from the first day of the exhibition. On the backside, appears the mention "Occasion Card No . 58". Apparently this item was only available as pre-cancelled.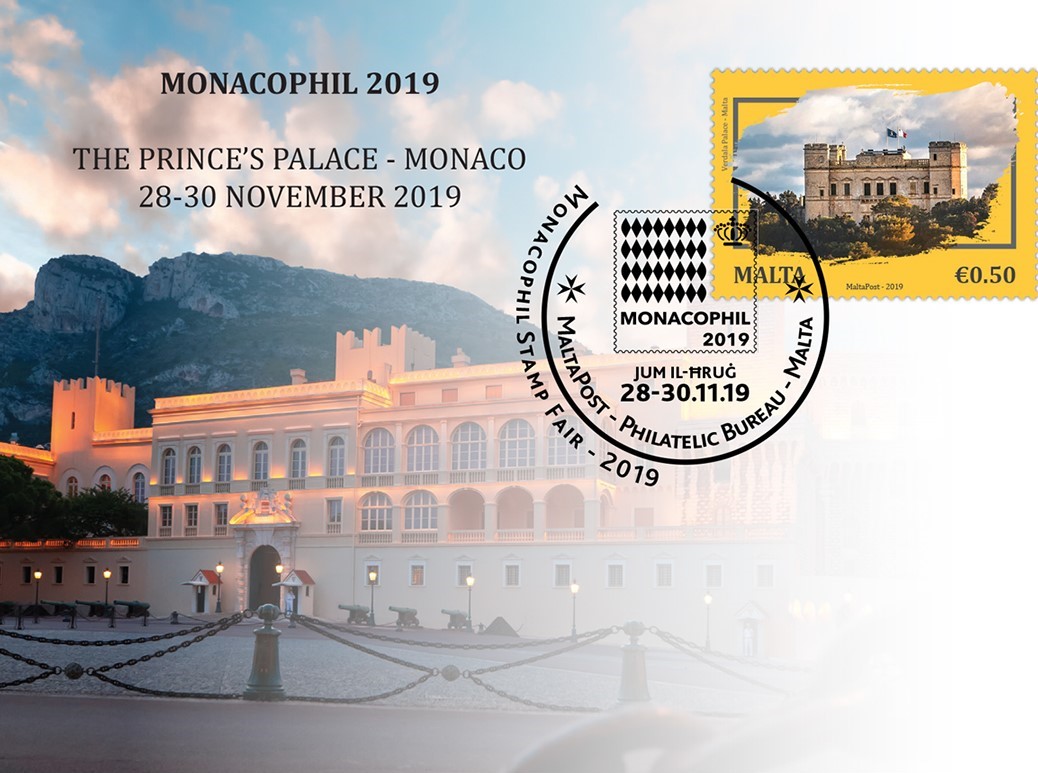 This gave us the opportunity to screen all the "Occasion cards" still displayed on the Malta philatelic web site https://www.maltaphilately.com/en/products/phi/occ to discover that another stationery card had been issued in the past, namely 'Occasion card N° 36' in Essen 2014 (May 8-10, 2014), bearing the stamp from the joint issue with Israel (January 28, 2014), also not reported so far (date of issue May 8, 2014).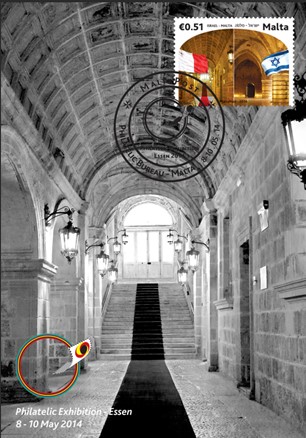 Jaap Sarelse (the Netherlands) and Enzo Cafaro (Italy) provided information about the following new issues:
The images of the Visegrad group stamps (Czech Republic, Hungary, Poland, Slovakia), to be released on February 15, 2021, became available, confirming this is a true twin issue.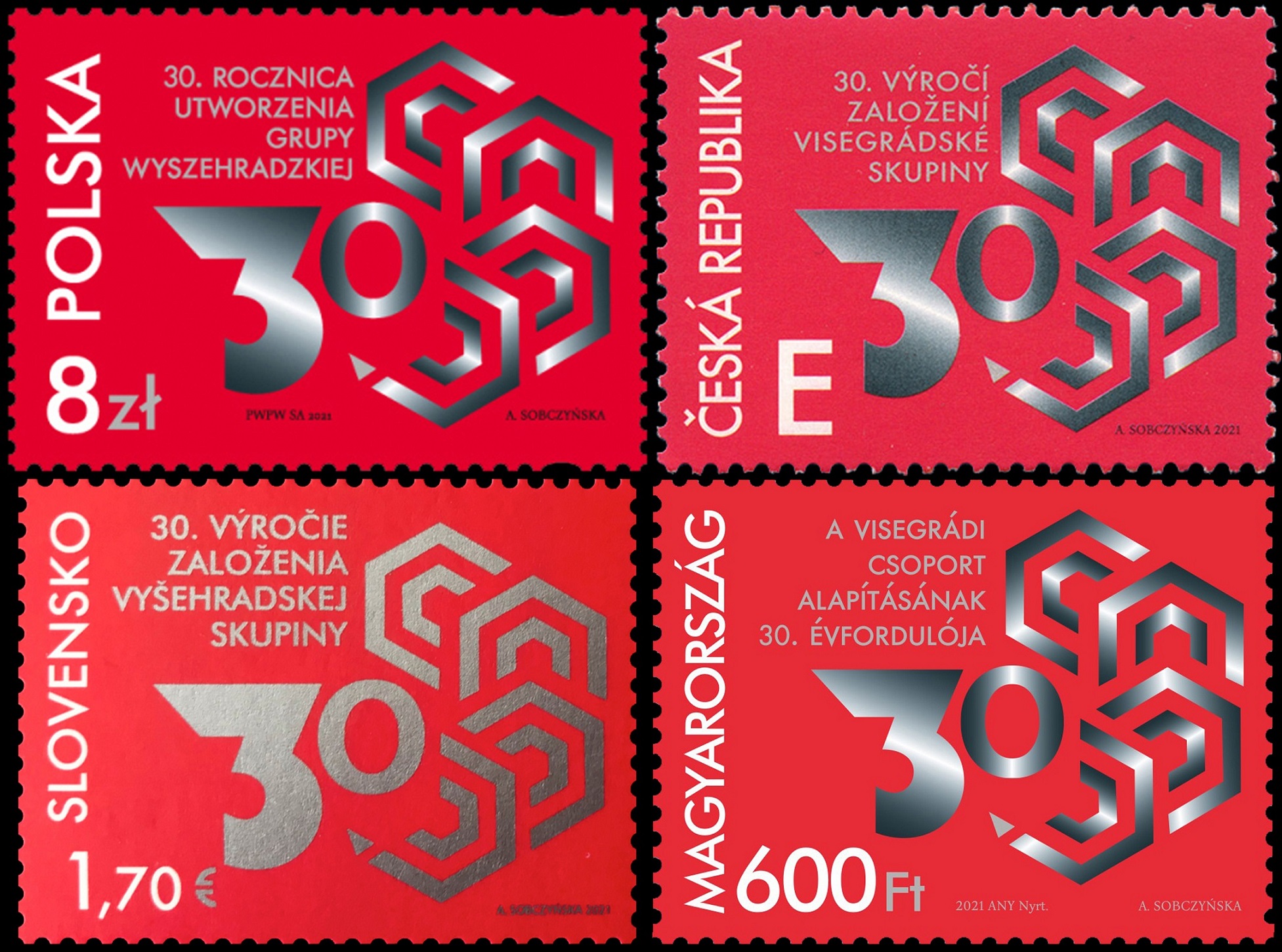 Eventually, Saudi Arabia released also its stamps at the occasion of the 75th anniversary of the Arab League, in form of a block of 4 stamps. Exact date of release remains for the time unknown (apparently first week of February 2021, even if year '2020' appears on the stamp).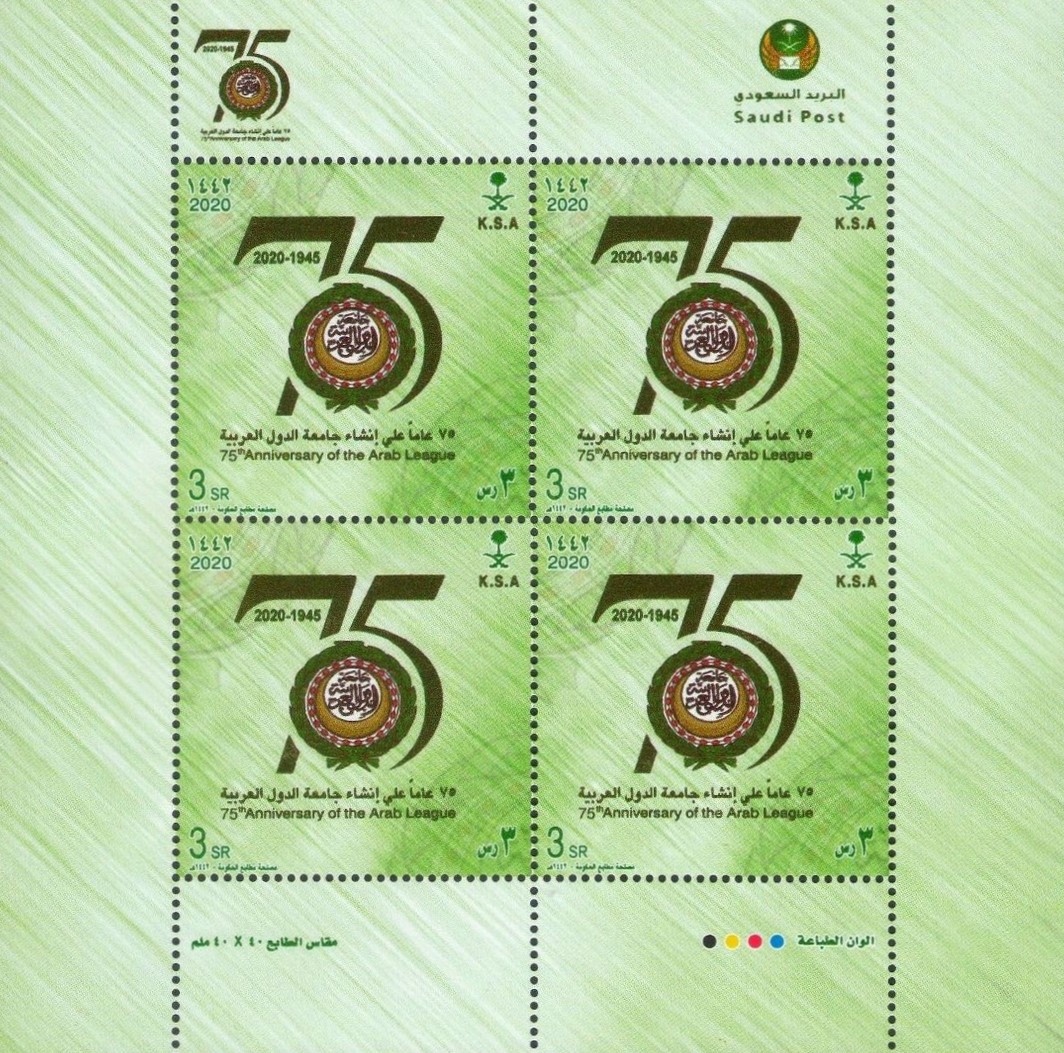 Information provided by Wayne Chen (USA):
In 2021, legendary engraver C.Z. Slania would have turned 100 years old. Each of the three postal administrations from Denmark, Faroe Islands and Greenland will issue a souvenir sheet engraved by Martin Mörck and printed in intaglio. The three souvenir sheets will also be available in a joint souvenir folder. Faroe Islands Post has announced its issue date on August 12, 2021. (Source: Faroe Islands Post and Post Greenland 2021 stamp programs). So far, only a first (bad quality) picture of the Faeroe Islands souvenir sheet is available.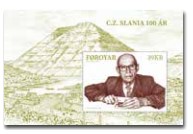 ---
January 26, 2021
The lusitanophone (Portuguese-speaking) countries celebrated the 25th anniversary of the existence of AICEP (Association of lusitanophone countries) with the issue of an identical stamp on April 27, 2015 and seven countries participating. On May 5, 2020, Portugal issued a similar stamp celebrating the 30th anniversary and we were expecting other countries joining. It is only this week that Jaap Sarelse (the Netherlands) discovered an identical stamp issued by Cape Verde. By looking closer it seems that this stamp was issued on November 25, 2020 (to be confirmed) resulting in this issue to be considered as concerted [C]. At the same time, we are now expecting some of the other countries participating also to this joint issue, all among the countries listed on the stamp, namely Angola, Brazil, Equatorial Guinea, Guinea Bissau, Mozambique, Sao Tome-Principe and Timor Leste.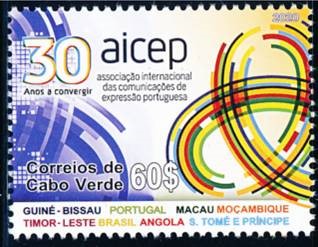 Mohammed Qayed (UAE) informed us about the imminence of the issue of the 75th anniversary of the Arab League by Saudi Arabia (first week of February 2021). Let us wait until we have access to the picture of this stamp.
We discovered also the reproduction of the Cuba stamps (although of very bad quality) issued on December 3, 2020 in parallel to the Vietnam stamps, confirming the Twin character.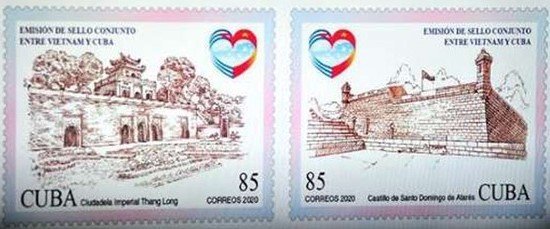 Jaap Sarelse discovered also a stamp from Cuba issued on October 12, 2020, belonging to the family of stamps issued on October 9, 2019 and celebrating the 145th anniversary of the UPU.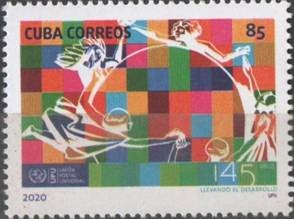 ---
January 13, 2021
The web site was updated and the catalogue pages for Quarters III and IV, 2020 are now available (2020). We are still looking for information regarding stamps issued by Cape Verde, Cuba, Ethiopia and Mongolia in 2020. All these countries are supposed to have released jointly stamps during QIV 2020 (respectively with Portugal, Vietnam, China PR and Slovakia/Mongolia) with probably delayed availability as a consequence of the COVID pandemic. Any information is welcome.
---
January 12, 2021
At this beginning of the year, I would like to share a first good news. A new catalogue of joint issues is under preparation and we hope we will be able to announce its availability by mid of the year. Integrating the past 15 years of new issues production is not an easy task but gives us also the opportunity to reconsider some parts of the classification system. In particular, we already mentionned that we will avoid using the term "Siamese" [S], to be systematically replaced by "Se-tenant". There is now also to consider a new way to present more specifically non-accepted, territorial and omnibus issues and to develop in more details the concept of Borrowed issues to better understand the real impact of abusive issues. This is now explained in more details in the following paragraph.
The number of stamps with the same design and created centrally has increased drastically over the past 20 years. Most of these stamps are produced by two major companies (Stamperija in Vilnius, Lithuania and IGPC in New York, USA) which have signed agreements with some countries to produce their stamps. Among the most well-known countries having their entire production of stamps delegated to one of these companies, we can include Antigua and Barbuda, Central African Republic, Chad, Djibouti, Dominica, Gambia, Grenada, Grenada of Grenadines, Guinea, Guinea Bissau, Guyana, Liberia, Maldives, Marshall, Mozambique, Niger, Nigeria, Palau, Papua New Guinea, Saint Vincent and Grenadines or Sierra Leona. This list is of course not exhaustive. There is a financial interest for both the country and the printer to produce as many as possible issues on the basis of topics that have usually absolutely no relation with the issuing countries. For the country itself, it avoids creating a local philatelic agency as all work can be subcontracted, but above all it participates in the creation of value in the same way the country can produce more banknotes. The printer, not even speaking about intermediates, receives a fee for the service and probably proportional to the production volume. In this sense, as this production value remains uncontrolled, these stamps are considered as abusive, not only for collectors, but from an economical and financial point of view for the country. This activity and the production of stamps are absolutely not illegal, and these stamps are not to be considered as fake. They do have a real value in the sense they can officially be used on mail. Unfortunately, these stamps very rarely, if not never, reach the post offices of the officially originating countries and can only be acquired through dealers. Taking in account the topic and the number of stamps produced during a year, by buying these stamps collectors simply contribute to enrich printers, local intermediates, dealers and, at little level, the country, but for no service in exchange. Do not forget that these stamps are supposed to pay officially for a postal service.
Catalogue printers are puzzled as well with these issues, but most of them continue to describe these items although in a summarized form. This does not really help collectors in differentiating stamps that were printed for postal use and stamps printed just for collectors. We have to avoid that philately becomes a collection of cinderellas paid for a high price that is even printed on it. With the development of communication through other channels than post, the real use of stamps has also decreased, and it will come a point at which countries considered today having a 'serious' philatelic issuing program, will produce a volume of stamps needed to postage use smaller than the one sold to collectors. The philatelists have a real role to play here, but as long as some collectors will continue buying these stamps, the offer will continue to exist. Here we can make the difference between real philatelists and simple collectors.
Concerning joint issues, and up to now, we felt spared by these abusive issues in the joint issue collection. The definition of true joint issues implies the agreement of at least two postal administrations to create a common stamp. As a consequence, in the Joint Issue catalogue, the stamps issued by those countries for which it was clear that stamps were issued with a same design and/or at a same date without clear involvement of the countries themselves, were considered as Omnibus series [O] even if only as low as 3 or 4 countries were involved. In other words, if filed in the chapter [O], philatelists got the message that these stamps are not true joint issues. However, it seems the message was still not clear. Stamps issued by these agencies appeared last year that were clearly taking the designs of some official joint issues (e.g. ActNow, Family Remittance), puzzling even more philatelists. The original joint issue was acknowledged as such, but how to consider countries not officially involved in the first decision round and producing later stamps with the same design ?
Since the beginning, we have a way to describe these stamps, namely to consider them as stamps produced with a Borrowed Design [BD]. BD is a sub-class of non-accepted joint issues, but still reported in the catalogue with a limited description, to avoid recurring questioning about the status of such stamps. Most of the Omnibus series that are not based on territorial or colonial considerations are in fact borrowed design. We must clearly make the difference between designs that were proposed by a group of countries (e.g. the common designs of EU-CEPT-PostEurop or Arab League stamps) and released even at different dates by these countries, which are true joint issues, from stamps released at a central place with a common design (e.g. 2020 COVID stamps).
The main consequence of this different way of considering these issues will affect the whole catalogue as some stamps filed up to now as [O] or [N] will be attributed the new classification [B]. Note that the letter [B] was used so far to describe "folders, books and special items", but as this chapter remained very small, it was easier to switch the older [B] definition to the letter [F] for folders.
The new catalogue under preparation will include these changes which will also apply from January 1st, 2020 to the news in these web pages. We hope this new way of presenting questionable issues will facilitate the understanding of the definition of a true joint issue.

---
January 5, 2021
Some additional information became available regarding the "Birth Centenary of the Father of the Nation Bangabandhu Sheikh Mujibur Rahman" issue reported earlier. We have not found any claim from the different involved countries that these stamps were made with a common aim as a joint issue. The countries Bhutan, Bangladesh and surprisingly Nigeria issued identical stamps respectively on March 17, 2020, March 17, 2020 and August 17, 2020. More recently, India issued also a stamp with the same design on December 17, 2020.
Same design is not sufficient to attribute the status of joint issue, but identical design allows these stamps to be reported in the catalogue in the section 'Borrowed design' [BD]. It appears that all these stamps are actually based on the Mujibur year official logo, explaining the identical design:
Logo: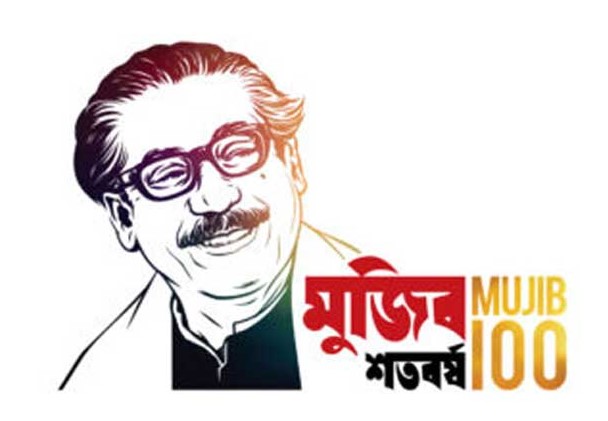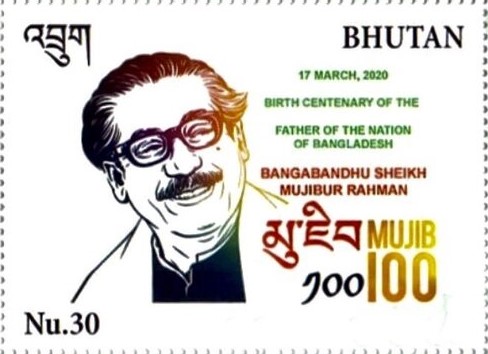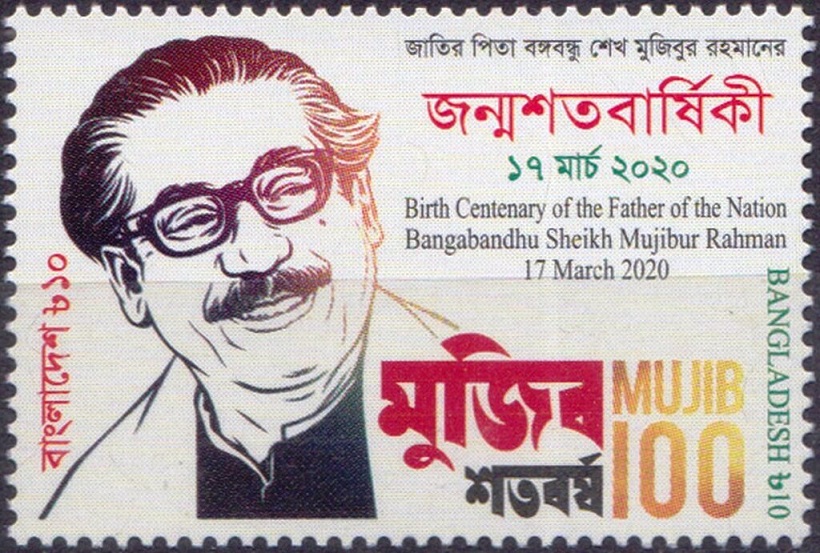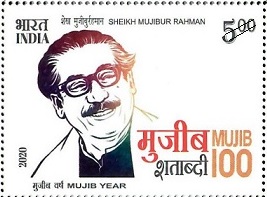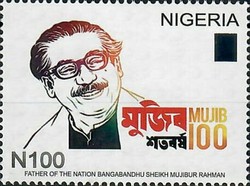 Cesar Ittman (The Netherrlands) could provide the design of the Visegrad Group 30th anniversary founding issue that will be released by February 15, 2021, involving Czech Republic, Hungary, Poland and Slovakia.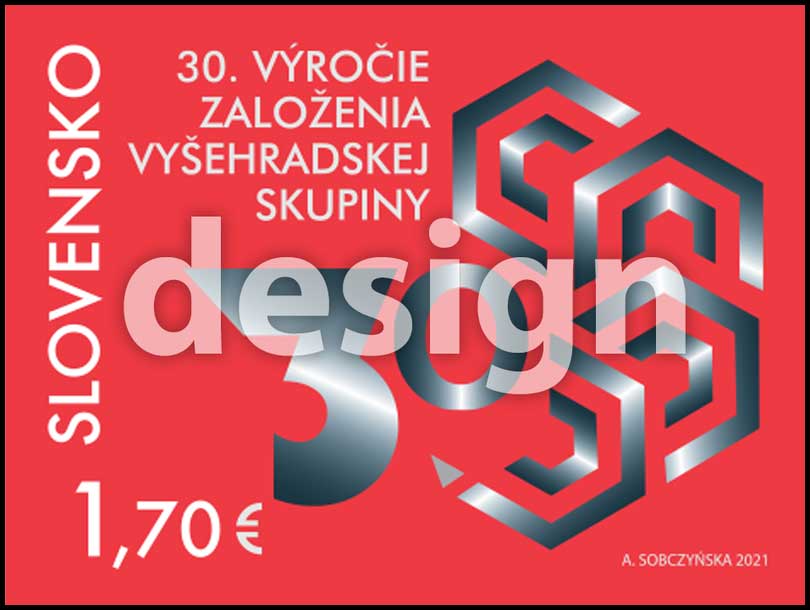 Don Birschel (USA) found a joint issue we missed. The stamps are celebrating the 50th anniversary of the Cape Verde Association. Portugal and Cape Verde released on October 18, 2020 a stamp each with the same design. Despite the fact that the term 'joint issue' is written on the stamp, the Cape Verde stamps have not been seen so far, but stamps are probably identical.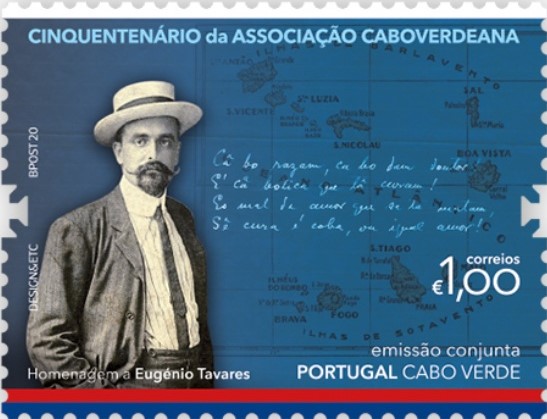 Jaap Sarelse and Rindert Paalman (The Netherlands) found the following mixed FDC. It was produced at the occasion of the 200th anniversary of the discovery of Hawaii by Captain Cook and bears stamps related to the event: 5 stamps from Niue with first day cancellation from January 18, 1978, three stamps from the Cook Islands, first day cancelled from January 20, 1978 and two stamps from the USA, also first day cancelled from January 20, 1978. The item has been produced at the occasion of the philatelic exhibition HAPEX-78 (Hawaii). All stamps are first day cancelled and this is a mixed FDC which means both Jaap and Rindert have discovered a new series of true parallel [P] joint issue that has never been reported up to now. Congratulations.
Actually, other countries have issued stamps at the occasion of this event during the year 1978, but among all these countries only the following have issued stamps around the January 18-20, 1978, period, namely Aitutaki (January 19, 3 stamps and a miniature sheet, native art from Hawaii), Norfolk Island (January 18, 3 stamps representing Cook and British flag), Penrhyn (January 19, 2x4 stamps and 2 miniature sheets representing a set of four native art pieces and four indigenous birds) and Wallis and Futuna (2 stamps from 1976 - independency of the USA - overprinted with a text referring to the discovery of Hawaii). Unfortunately, none of these stamps can be considered as part of the joint issue. To include them we will need either a statement from the postal administration(s) that there is a joint characterand not only a celebration of a common event, or mixed first day covers involving several of the above stamps are discovered.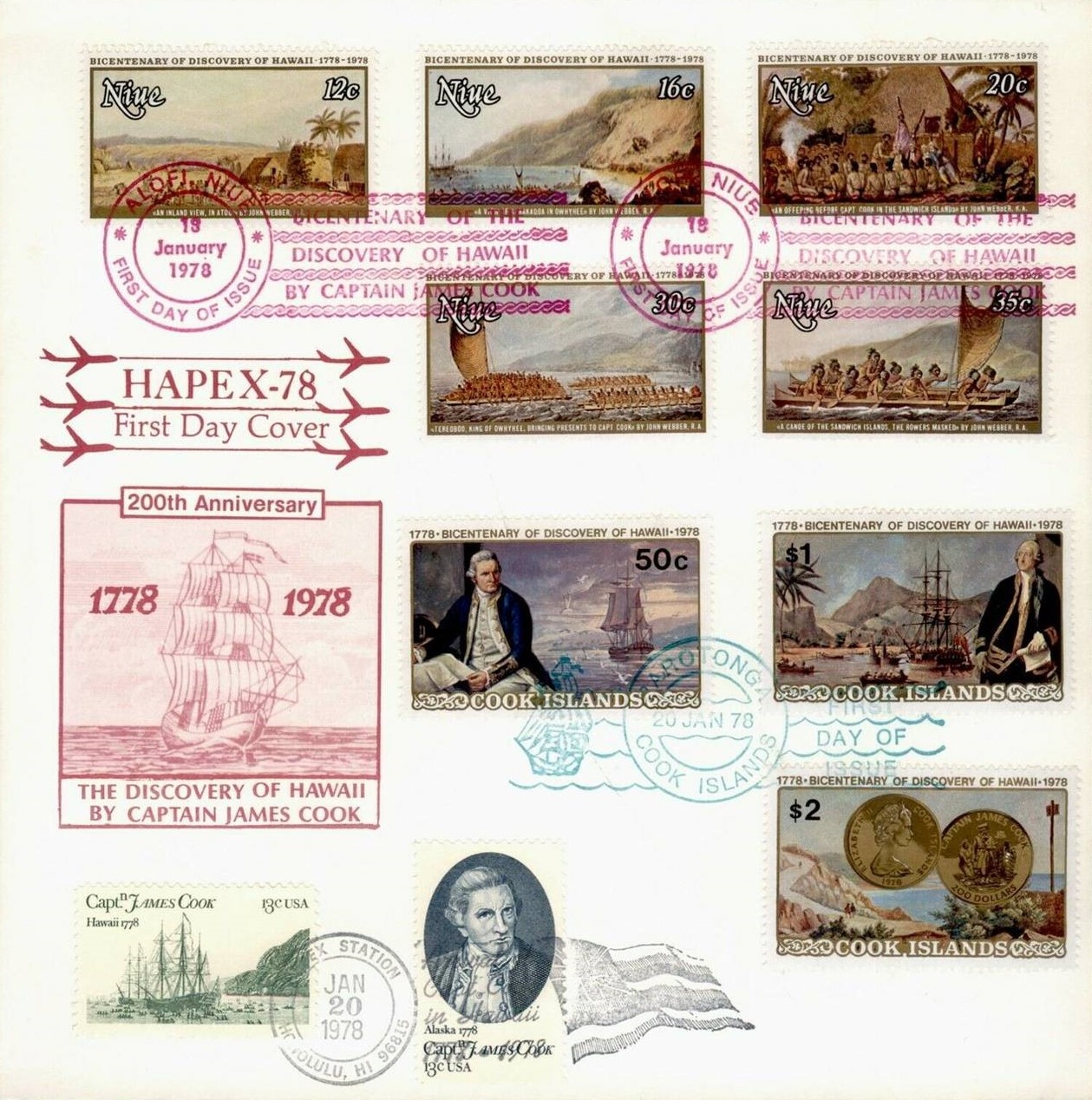 ---
January 1, 2021
The News from the period October to December 2020 have been archived.
---
All previous information reported in this section is to be found in the News Archives.