Joint Stamp Issues - News
The most recent information about Joint Stamp Issues is reported here. The very most recent data will always be displayed at the top. This information will mainly deal with issues to come, in other words issues to watch, and for which not enough data are yet available to be transferred in the description sections. It will also contain discoveries from collectors. All possible sources will be explored and if someone has data to share, those will be reported here as well. However this page cannot be interactive, as information does not appear at regular intervals (and the webmaster is not available daily). Furthermore, most of the information will need to be checked before being posted. Different colors will highlight modifications compared to initial texts if information exchanges with collectors provide contradictory opinions or supplementary data. Whenever possible or relevant, links with the original source will be provided. However, these links will not be re-checked for activity. At the end of each quarter, this page will be archived and from that point not updated anymore as the final and updated information will be available in the catalogue section (see on the left side "years" section)
---
October 17, 2019
Benjamin Busch (France) confirmed that the EMS 20th anniversary stamps of Central Africa and Sierra Leone do exist as well. We just have not yet seen the stamps and we need to know the exact dates of issue. On the contrary we learned from Jaap Sarelse (The Netherlands) via the Serbia postal administration that this country will not issue a stamp at this occasion, so this country needs to be deleted from the list unless Bosnia Herzegovina (Serbia) was the country to take in consideration. We need here help and apparently the list of involved countries is far from being complete.
Jaap Sarelse (The Netherlands) found some apparently new joint issues between Luhansk and Donetsk as well as between Abkhasia and Transnitria. As these territories are not recognized by the UPU they will not be reported in the catalogue and the following is just provided for information:
- Abkhasia and Transnistria: 20 years of friendship - issued on 2019 (May 25)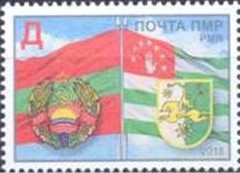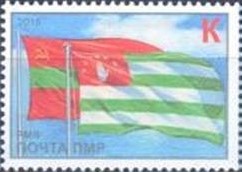 - Luhansk and Donetsk, both Ukraine territories: 5 years of independence - issued on 2019 (May 11). These stamps could simply be cinderellas and/or local political marketing items


We had already reported that Russia issued a cover at the occasion of the 70th anniversary of relationship with China. This is a cover from 2011 with a special cachet, however which was released on September 13, 2019. Jaap Sarelse found now the same stationery with a cancellation from October 2, 2019, date of issue of the Chinese stamps, but it is not a first day cancellation and it celebrates only the common event. China had released dedicated stamps, but so far we did not consider this issue as joint. Unfortunately this new information did not bring a new reason to consider this issue as joint.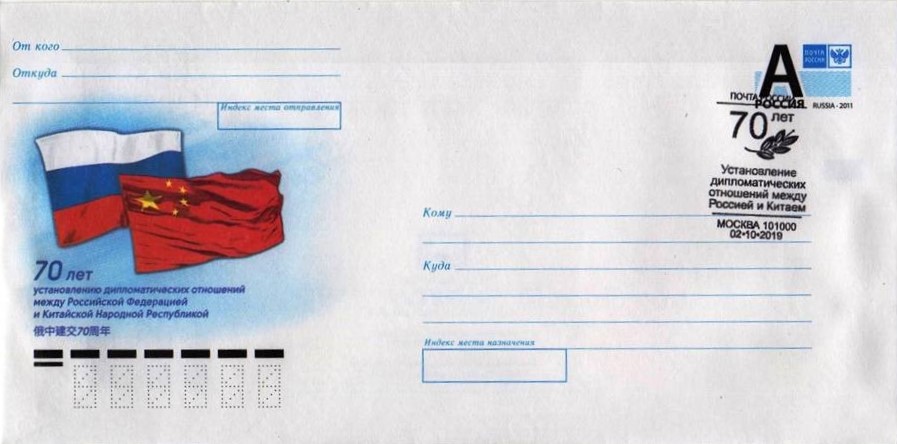 Jaap Sarelse (The Netherlands) was the first one to come with additional information from the Egypt stamp linked to the France issue from October 3, 2019, after having inquired among French and Egyptian stamp dealers. In Egypt it was reminded that as the Suez canal was opened officially on November 17, 1989, the Egyptian stamp may be released only on the exact anniversary date, i.e. on November 17, 2019. Eventually Jaap discovered the following stamp on Delcampe which has most of the characteristics of the French stamp except that it was not designed by the same artist. This at least tells us that there was an initial agreement on the subjects to be detailed on the stamps (portraits of Ferdinand de Lesseps and Said Pacha), but could not lead to an agreement to work fully together. We are now waiting to know the exact date of issue to define in which category these stamps will be filed. As the stamp is already available for sale, this means we will not have to wait the date of November 17, 2019. Therefore there are two subcategories in which this series can be filed: if the date of issue is confirmed being the same then [T3] (similar, not identical stamps issued on the same day), if there is more than a week difference in dates of issue, then [C3] (similar, not identical stamps issued on different days).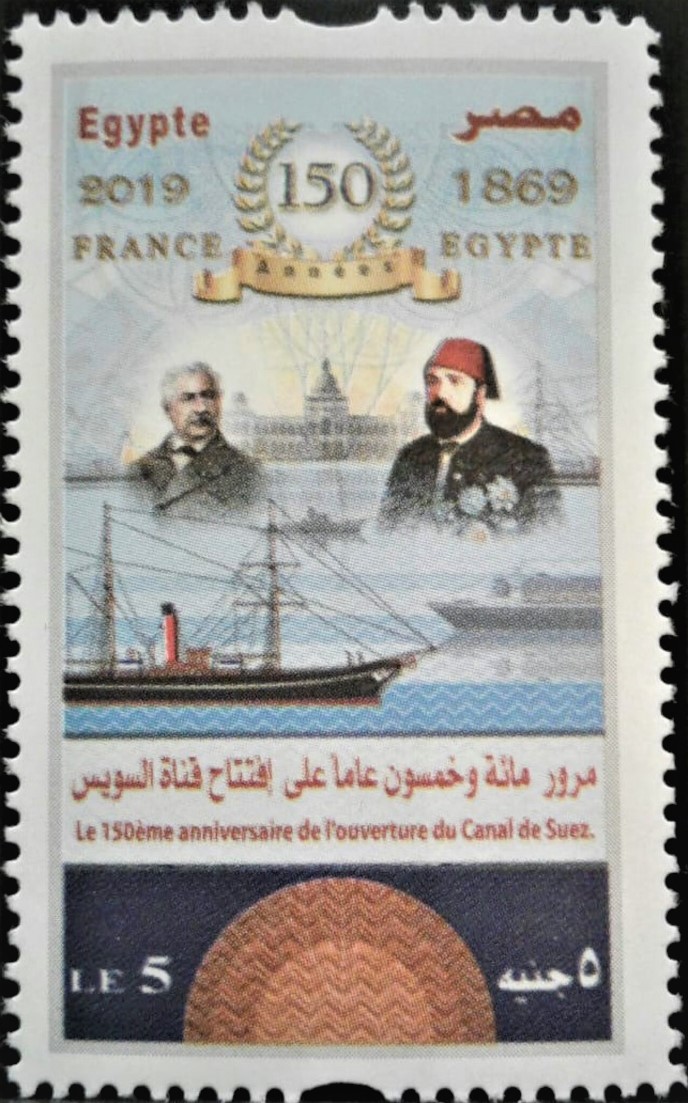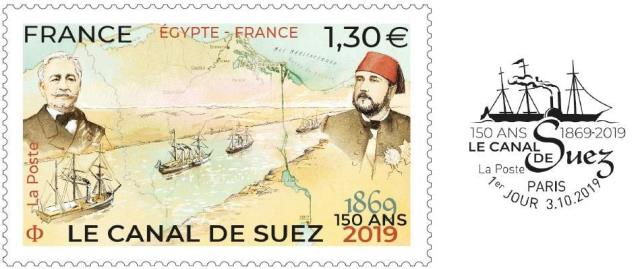 The Malta - Romania stamps initially expected in June 2019 have been issued on October 14, 2019. Here are the first pictures.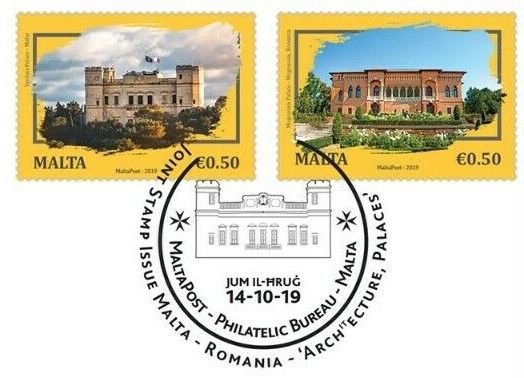 ---
October 10, 2019
The site has been completelety upgraded and this was necessary. There was almost 18 months without update to the latest issues pages and the Archived new issues pages. So the following is now updated:
- The News were archived at a quarterly level and this page contains only news since October 1st, 2019: Following new pages have been created: Quarter III, 2018, QIV, 2018, QI 2019, QII 2019 and QIII 2019
- The issues were also filed in their respective pages on a quarterly basis as well: New Issues Q III-2018, QIV-2018, QI-2019, QII-2019 and QIII-2019
I hope this will facilitate the exploration of the site. All the best
---
October 10, 2019
Our friend Chen Wenchao from China PR made a great discovery. For years we have been chasing the 2012 Lubrapex stamps related to Lusophonian writers. This series is still incomplete and most of the stamps were found accidentally year after year and do not appear in catalogues yet. Chen discovered a stamp from Sao Tome and Principe displaying the writer Alda do Espirito Santo which adds to this series. It has a similar design as the previous stamps from this series. We had already identified the name of the author that was supposed to be honored on this stamp, but we had never seen a sample so far. The stamp was used on a postal card dated from 2015, but the design clearly shows that it is a 2012 issue. Congratulations Chen.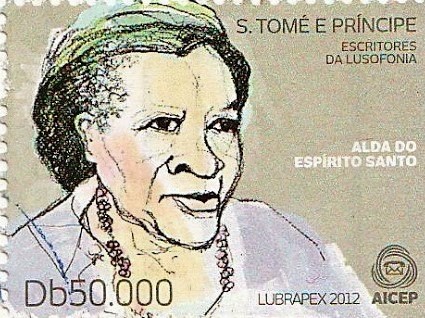 Just for reconnecting with previous information, below are shown the stamps that have been discovered so far in this series: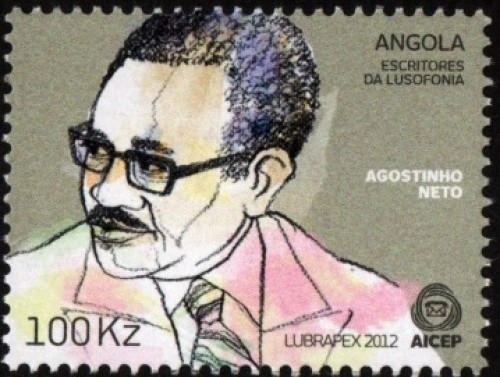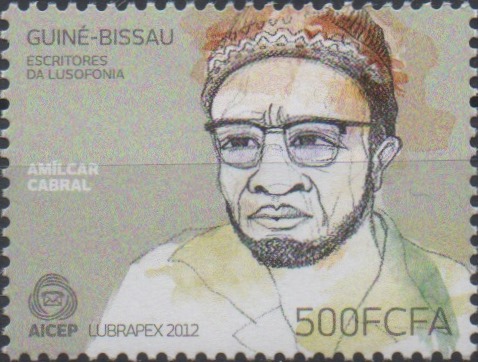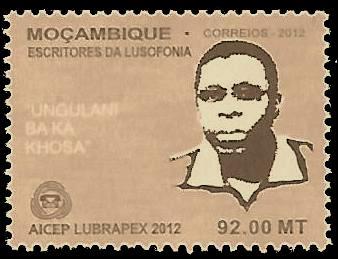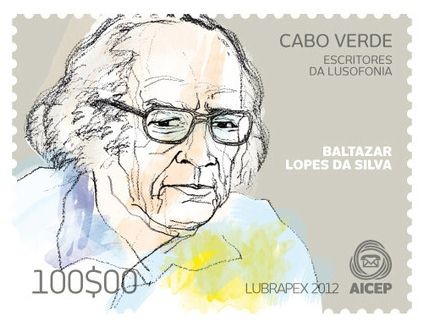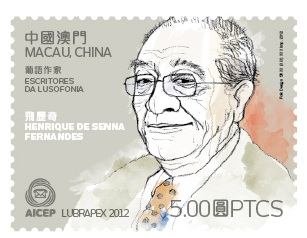 Most of these stamps have been issued on October 9, 2012. The series is still not complete and there is a great chance that Timor Leste has also issued a stamp at this occasion. Brazil and Portugal had issued a separate pair of stamps as a true twin issue. Any additional information (stamps from Timor Leste, better picture of Sao Tome stamps, dates of issue, ...) is welcome.
Chen confirmed also the participation of Trinidad and Tobago as well as Wallis and Futuna to the September 10, 2019 EMS joint issue and provided pictures (same date of issue for these two countries).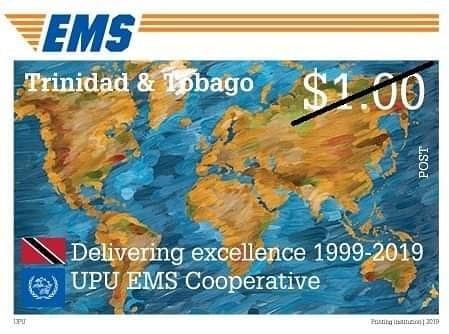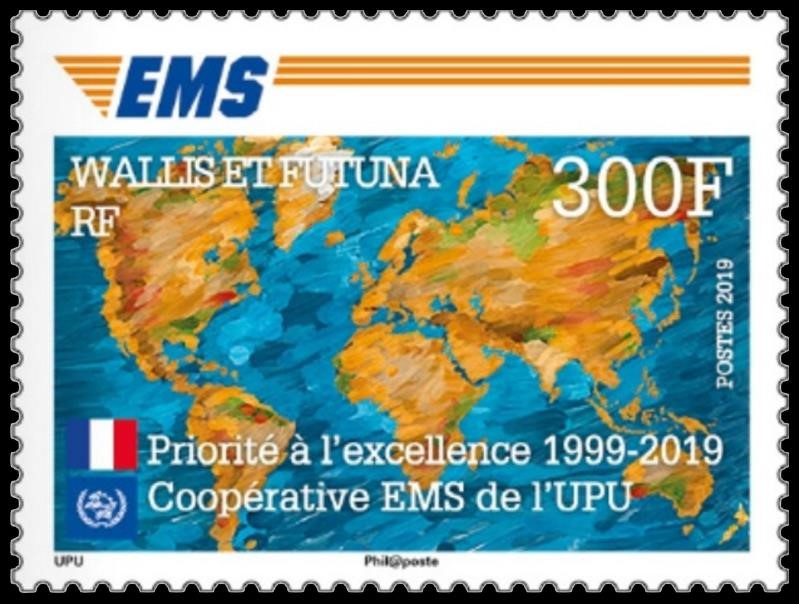 Finally Chen provided the picture of the postal stationery issued by China PR that is linked to the EMS 20th anniversary and it appears that the stamp used in this item is different from the common stamp. We will wait until we know the exact date of issue of this Chinese item before considering it as part or not of the common issue.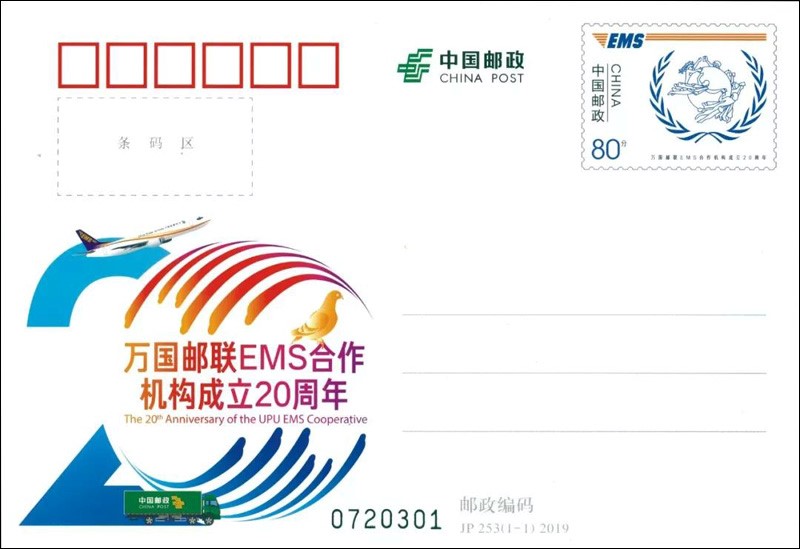 Grzegorz Omelanczuk (Poland) discovered in the Belarus philatelic program a new joint issue to be released on December 3, 2019 with topic Folk Tales. The design of the Belarus miniature sheet has already been displayed: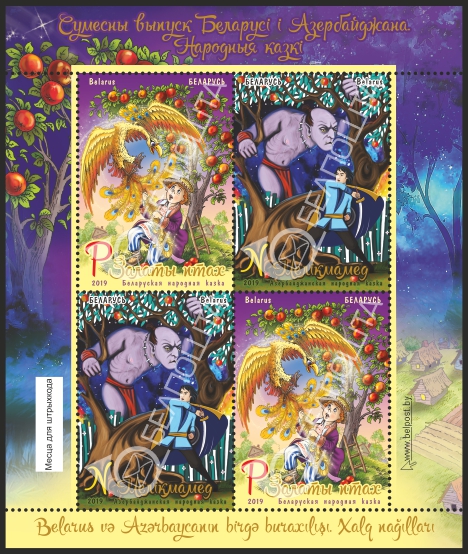 China PR released two consecutive series of stamps that could have been considered as joint issues:
On October 2, 2019, two stamps were dedicated to bridges and released as joint issue with Russia. Stamps show (A) the Yangtze River - Chaotianmen Yangtze River Bridge and (B) the Volga River - Saratovskiy Bridge. The Chinese stamps were issued in a miniature sheet containing a block of [4x2] stamps A and another [4x2] stamps B. This is an unusual way of presenting stamps as the A stamp is an horizontal stamp and B is a vertical stamp, so even if these two blocs are se-tenant it will not be possible to propose se-tenant pairs.
Unfortunately the Russian stamps have not been seen so far and in fact will probably never be produced. Actually, based on this celebration of the 70th anniversaryu of relationship, China had altready released an illustrated cover on July 19, 2019, but without dedicated stamp, only with a cachet designed in common by Russian and Chinese artists. This is not part of a joint issue. On September 13, another more neutral cover, showing flags of both countries, was brought on sale, but again without real connection with the Chinese stamp. This issue must unfortunately be considered as unilateral and corresponds probably to a cancelled project.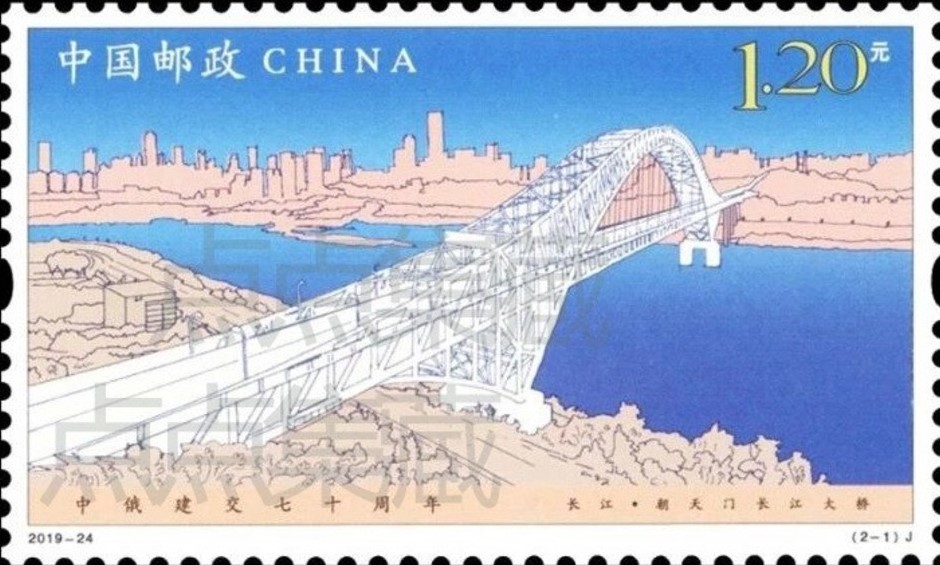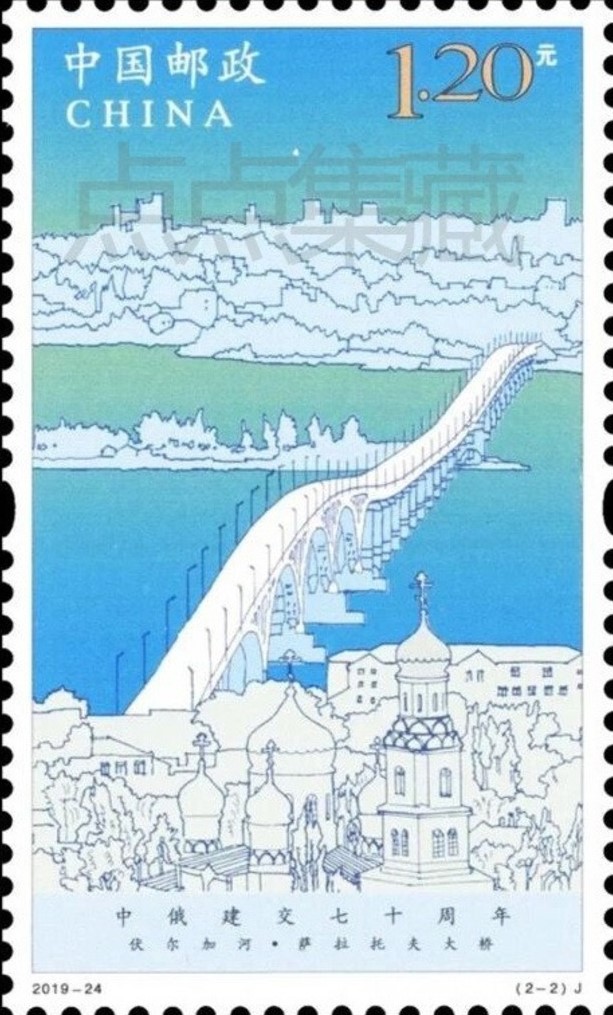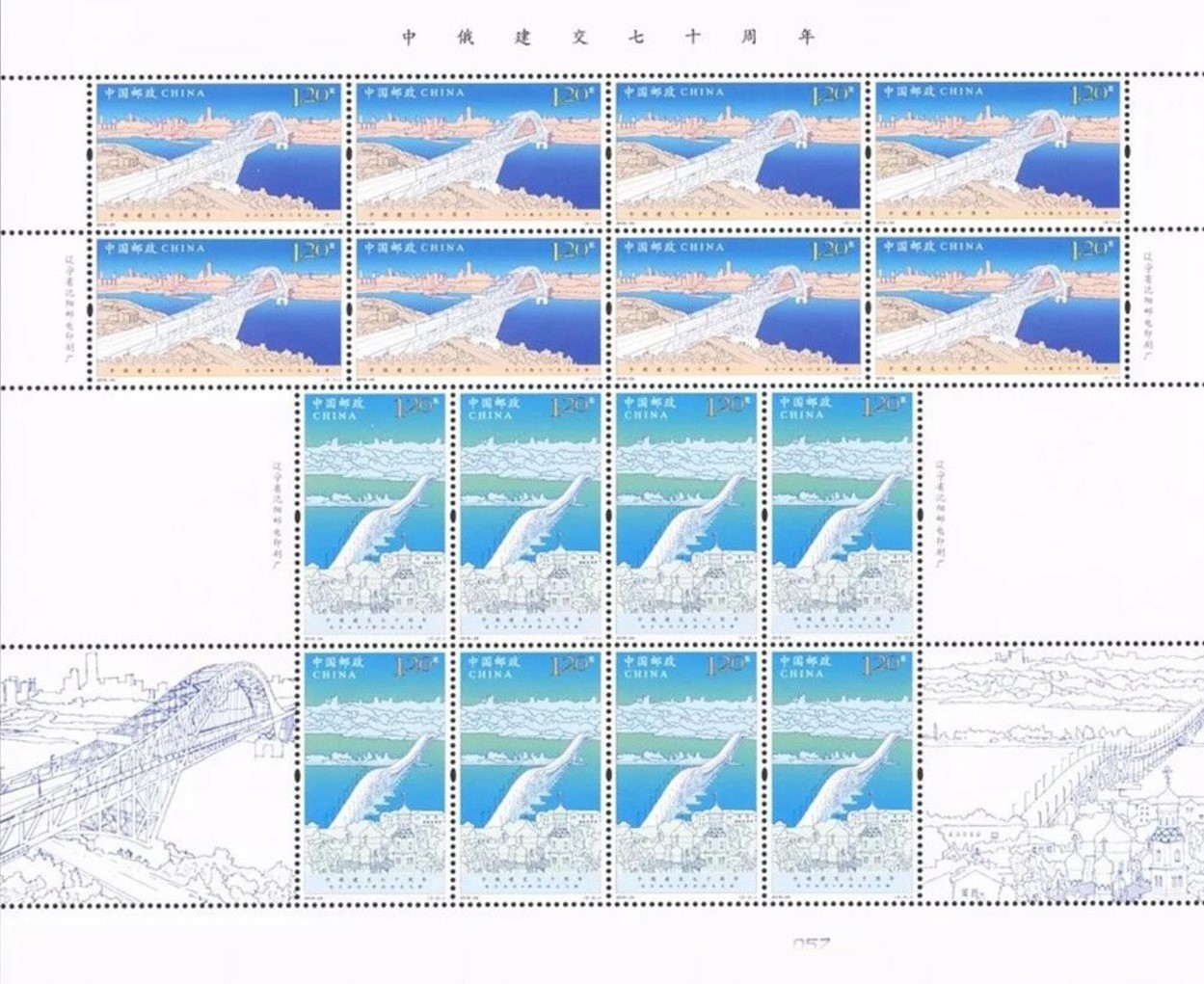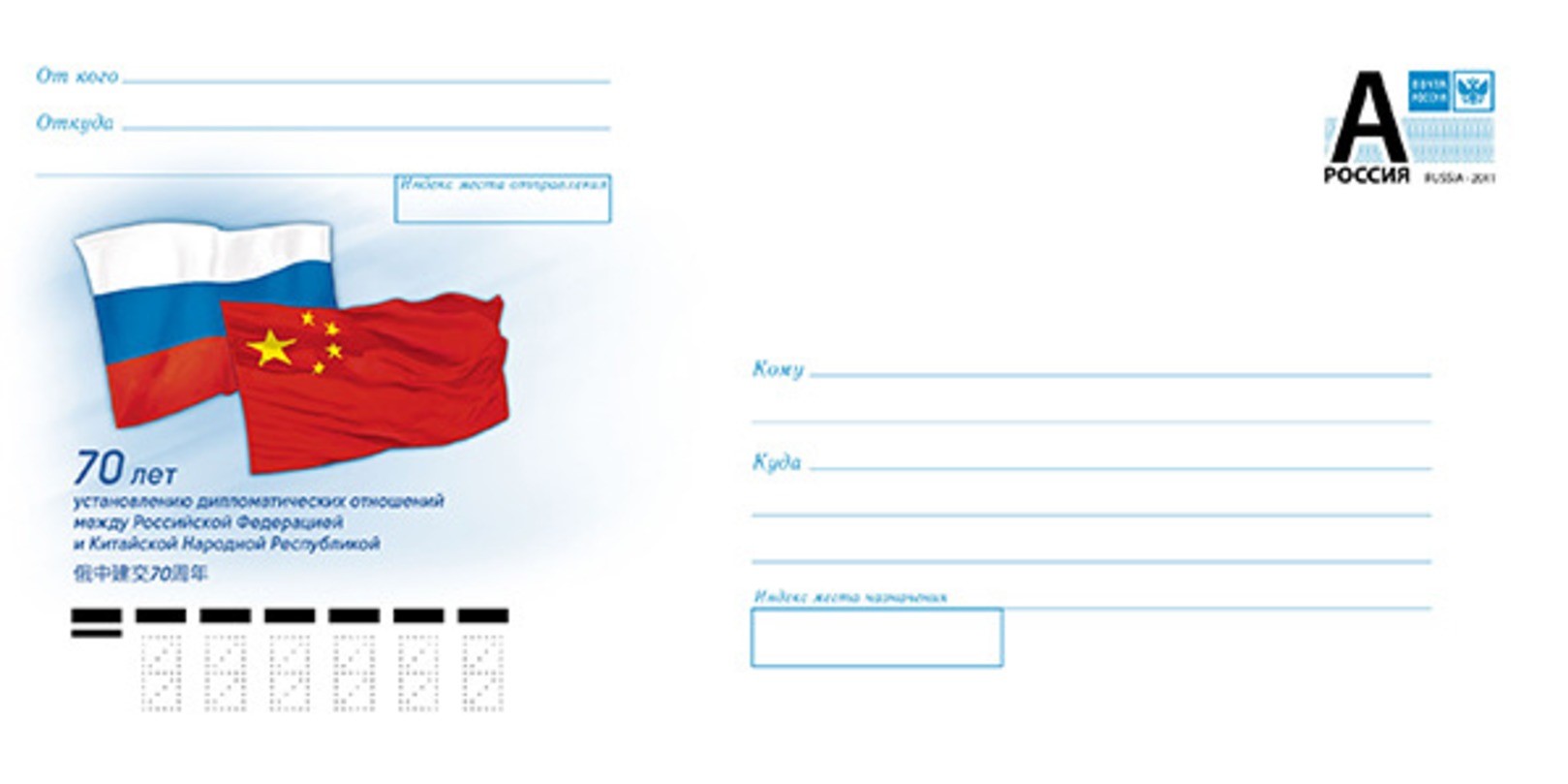 On October 6, 2019, China PR released the joint stamps with Slovakia. Two identical stamps were produced showing a silver incense burner from the Famen Temple (9th century, China) and a bronze phalera (part ogf a horse harness) from Podunajské Biskupice (8th century, Slovakia). On the contrary top the above this is a true twin issue.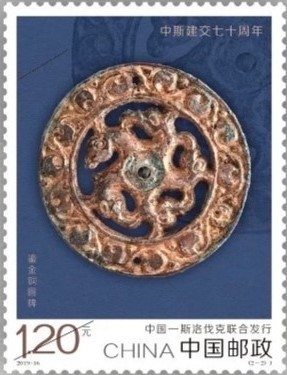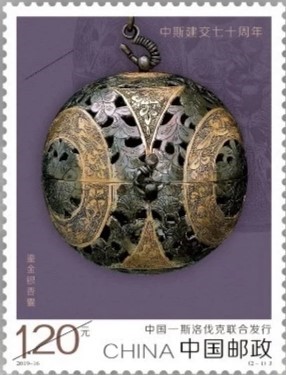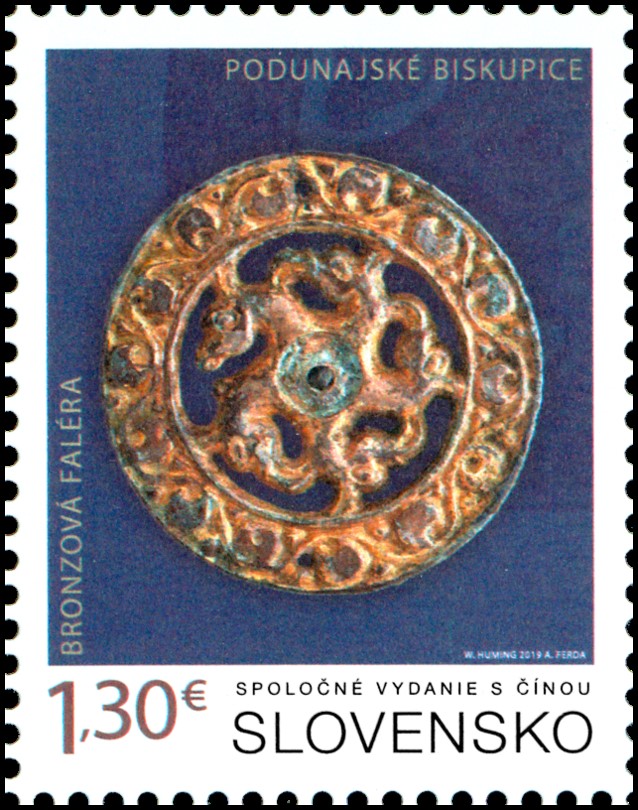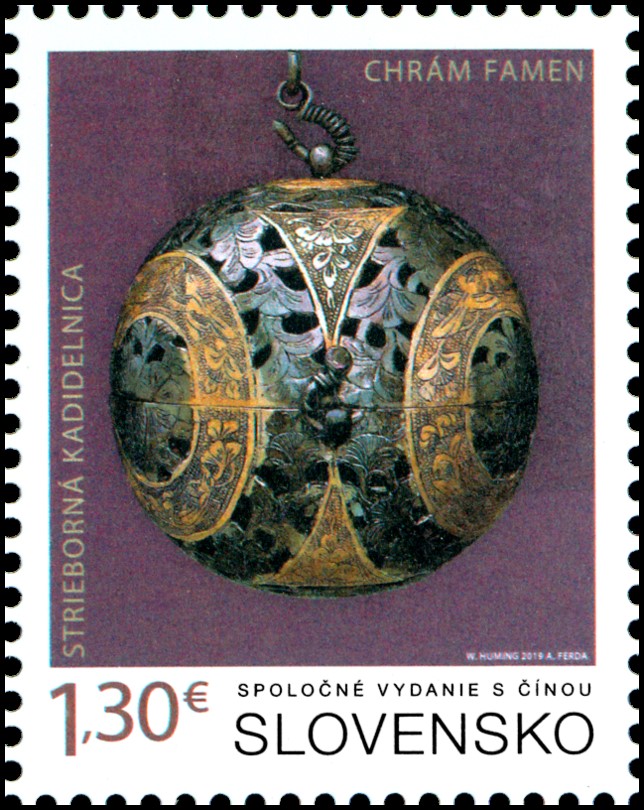 Together with the Joint Turkey-Mongolia souvenir sheet from June 24/July 29, 2019, Mongolia issued also a cover with a cachet showing the figure "50" with the colors of both country flags. This cover does not bear a stamp and therefore cannot be considered as a postal item even if topic is related to the joint issue (information provided by Jaap Sarelse, the Netherlands).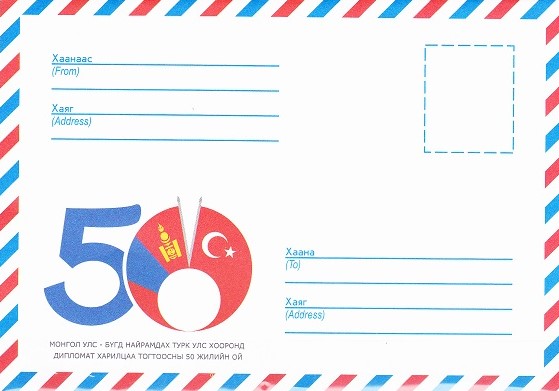 On September 26, 2019, China PR, Hong Kong and Macau issued stamps dedicated to the Great Bay Area. A common folder containing all stamps mint was issued at this occasion. A large number of stamps, souvenir sheets and special folders have been produced: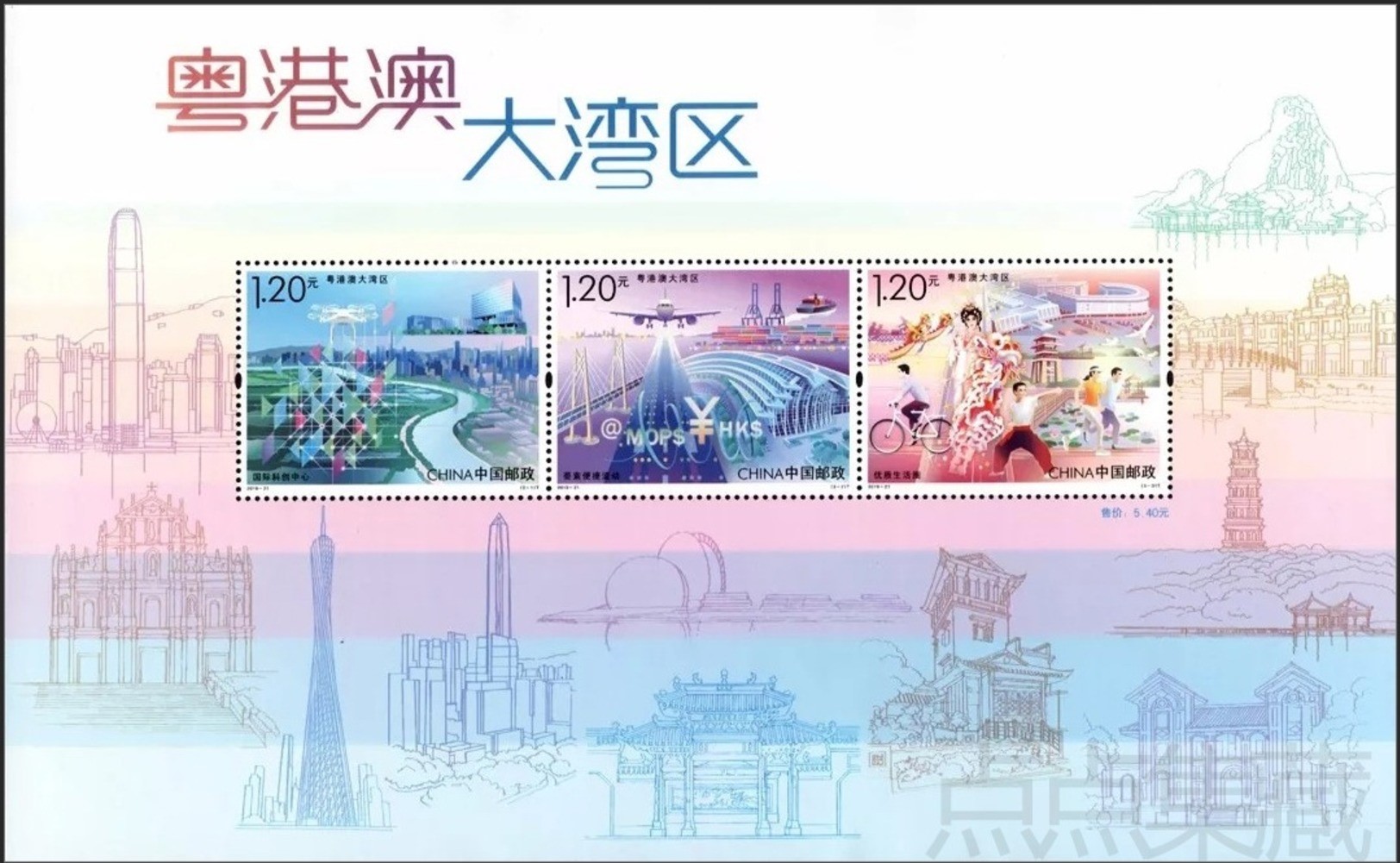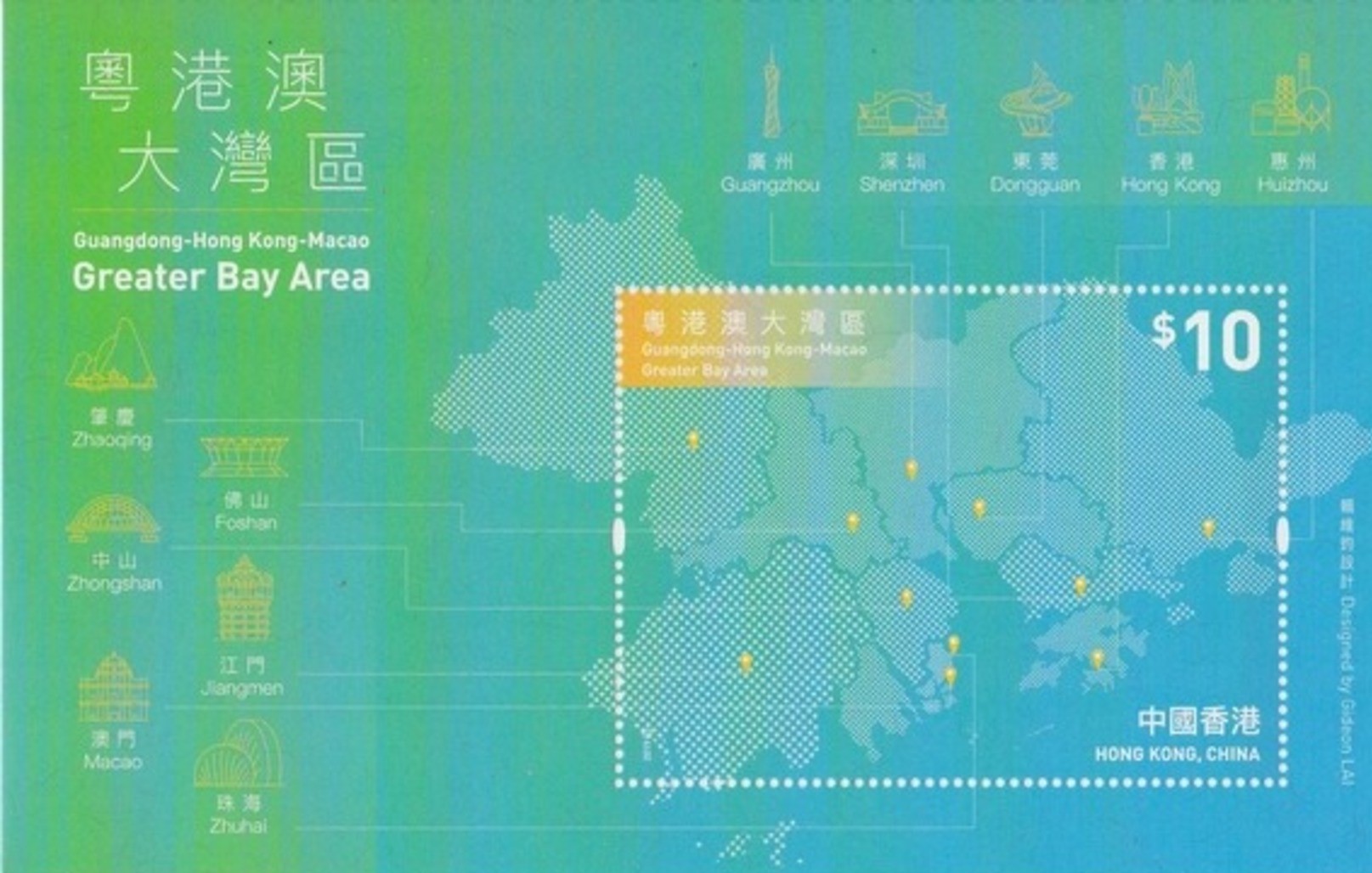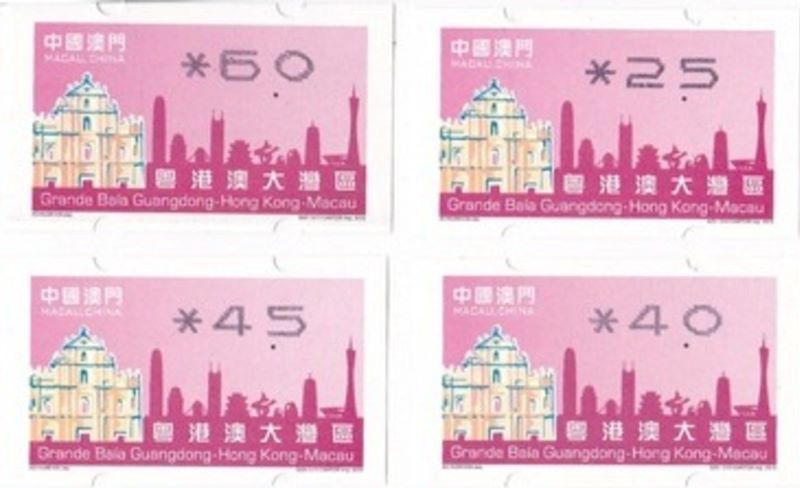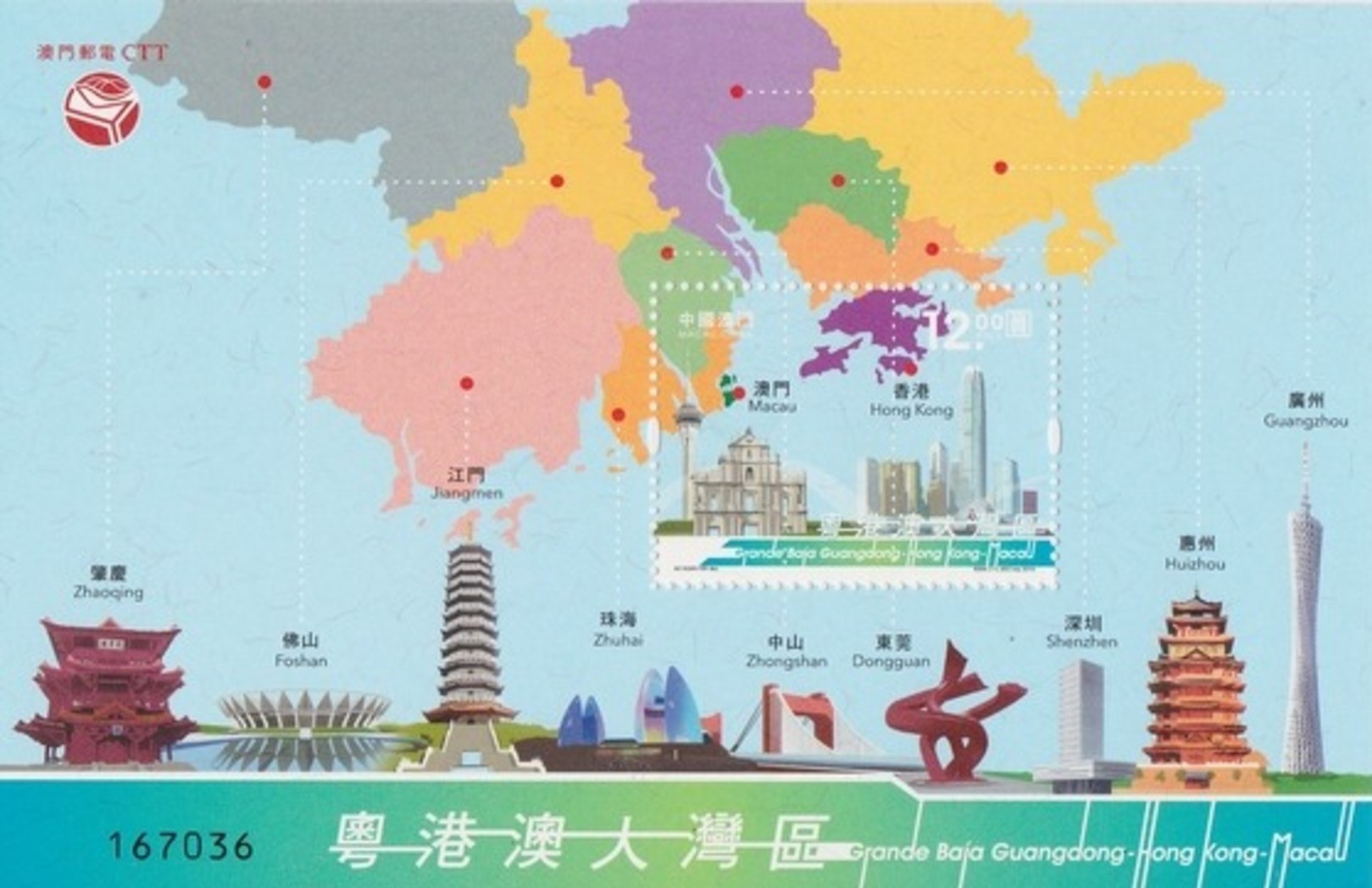 On October 1, 2019, China, Hong Kong and Macau issued stamps dedicated to the 70th anniversary of the foundation of the People's Republic of China. At this occasion a prestige stamp booklet including souvenir sheets from all three postal admionistrations has been created. In this case also the number of produced stamps and souvenir sheets is quite high: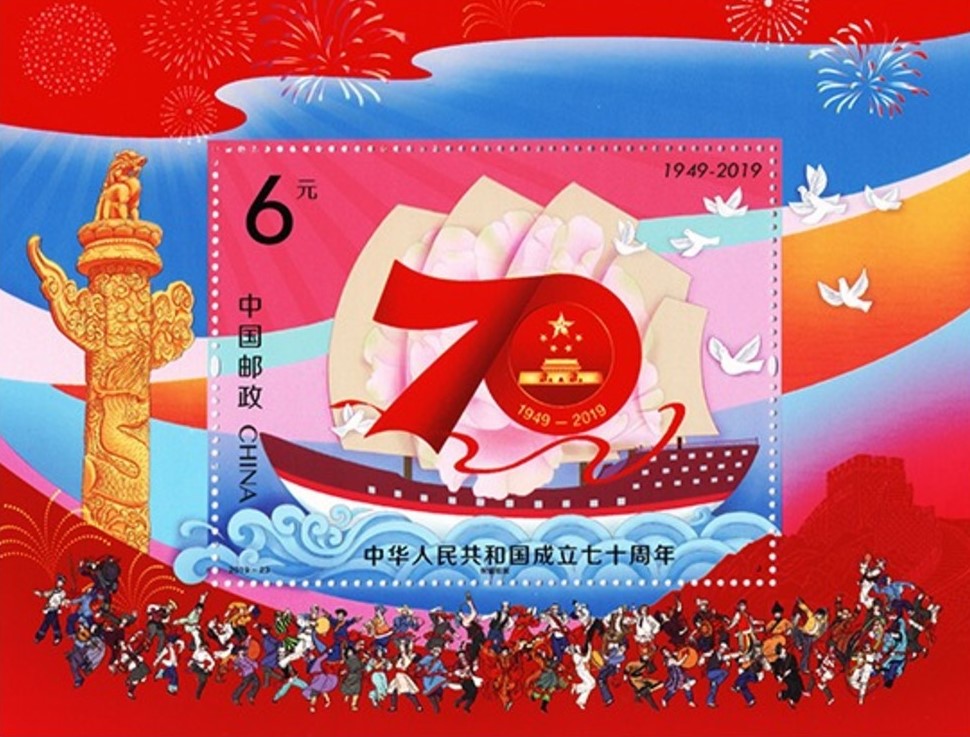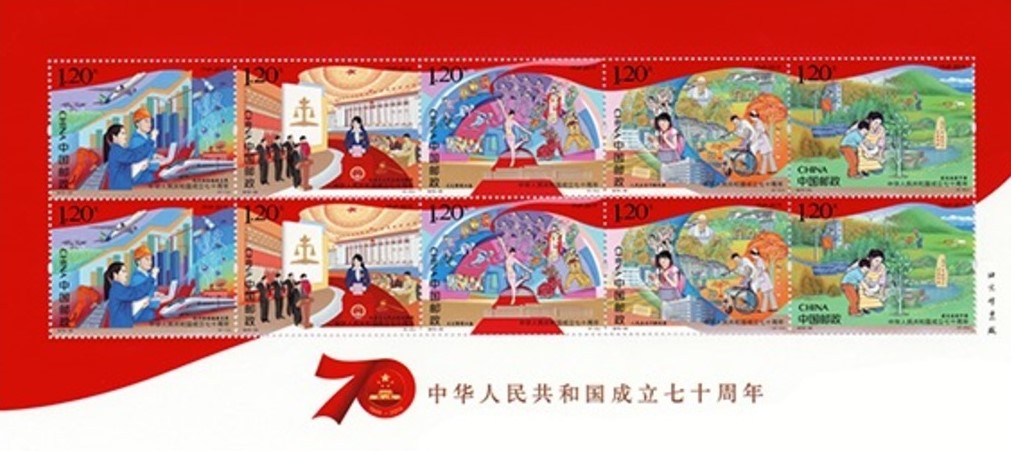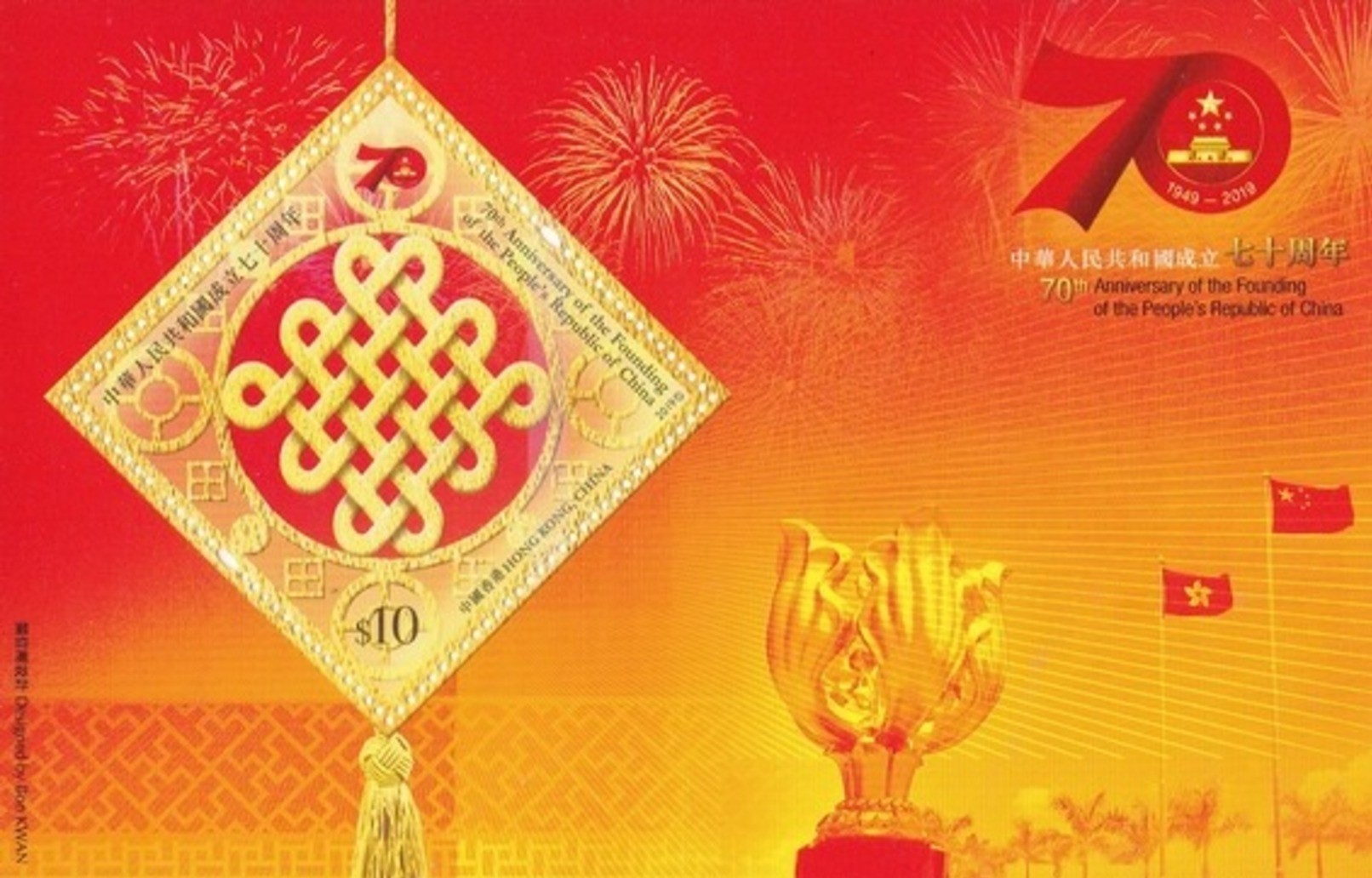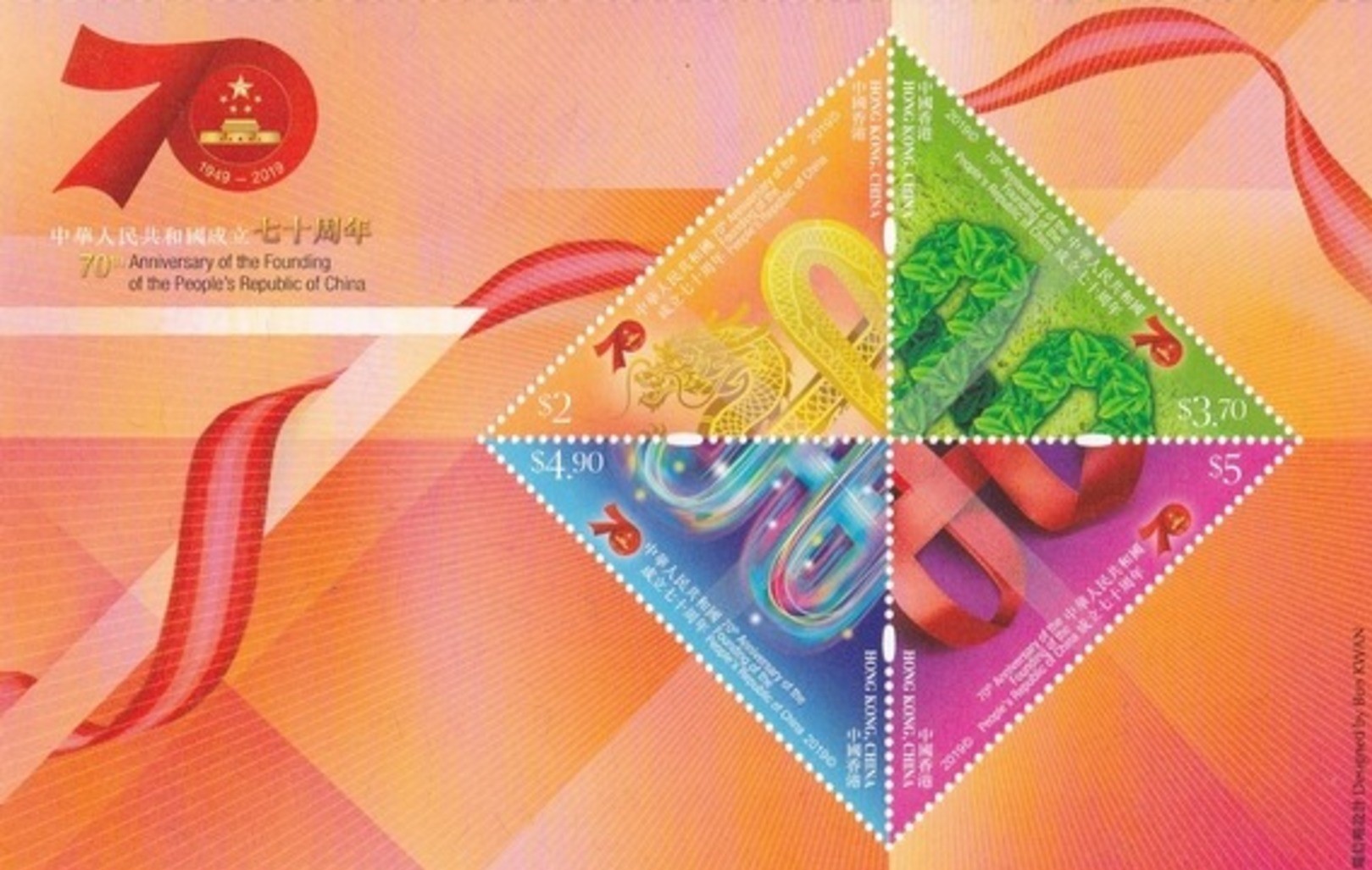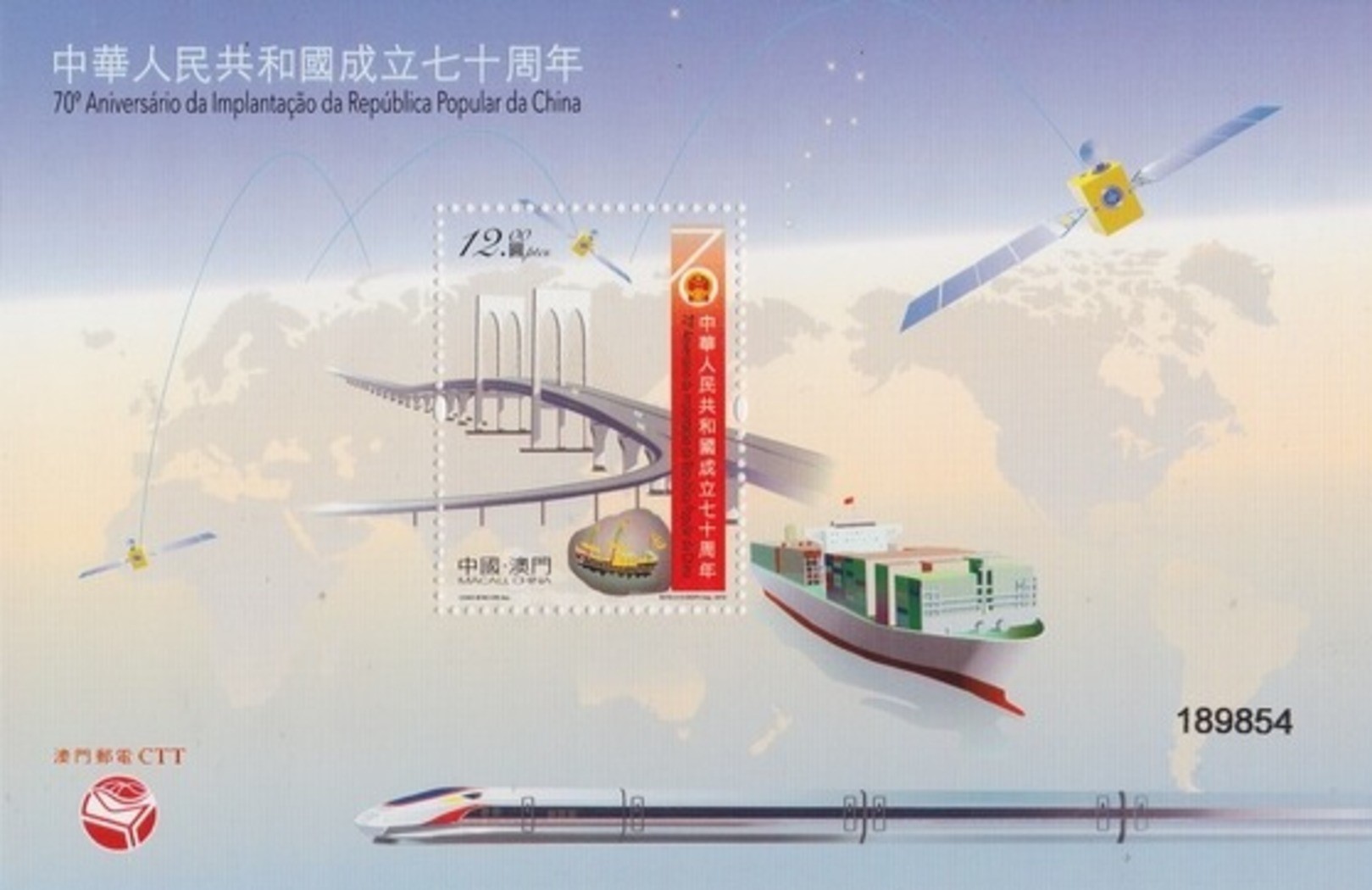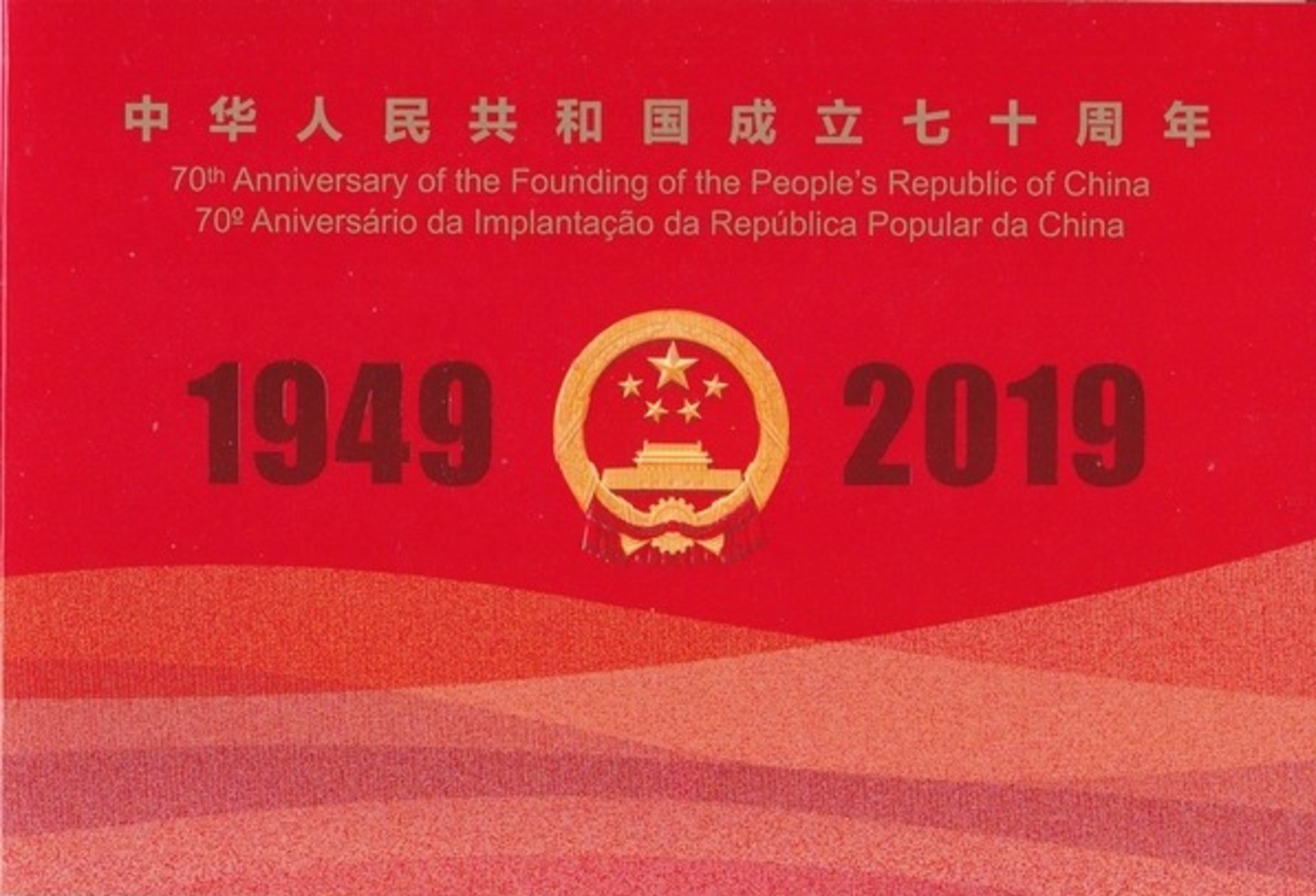 From Enzo Cafaro, Italy, we got the first information about the next Austria - Luxemburg joint issue to be released on November 9, 2019 and dedicated to Emperor Charles V (Karl V). The design of the Austrian stamp was made available: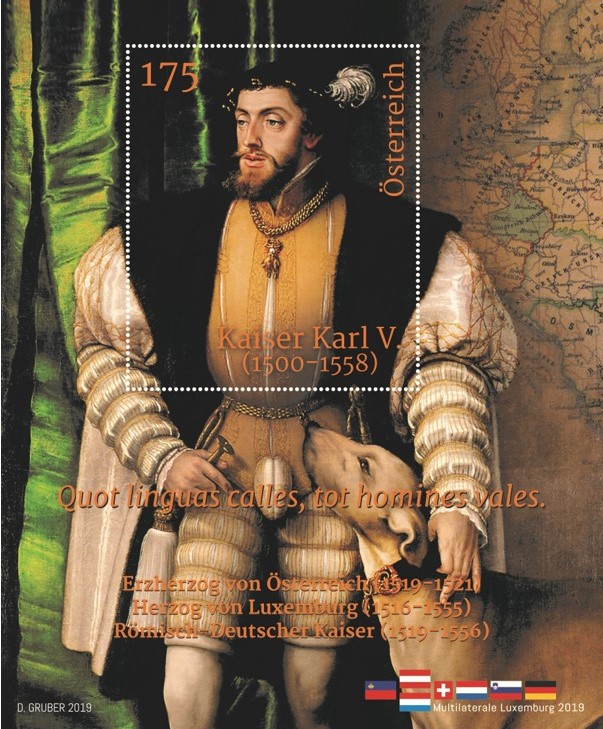 The French stamp of the Egypt - France joint issue has been released as announced on October 3, 2019. France issued a stamp and a souvenir sheet contained in a folder. Unfortunately so far there is absolutely no news from the Egyptian side. This does not tell yet that this issue may result in an unilateral issue as we are used to get information from Egypt several months after the date of release. So we first need to be patient.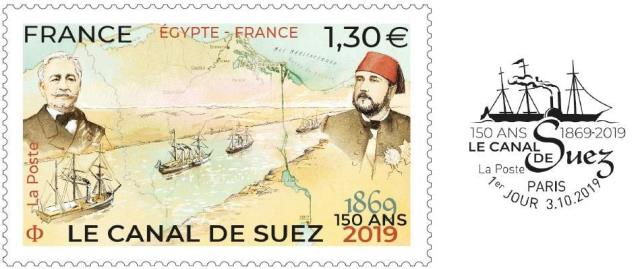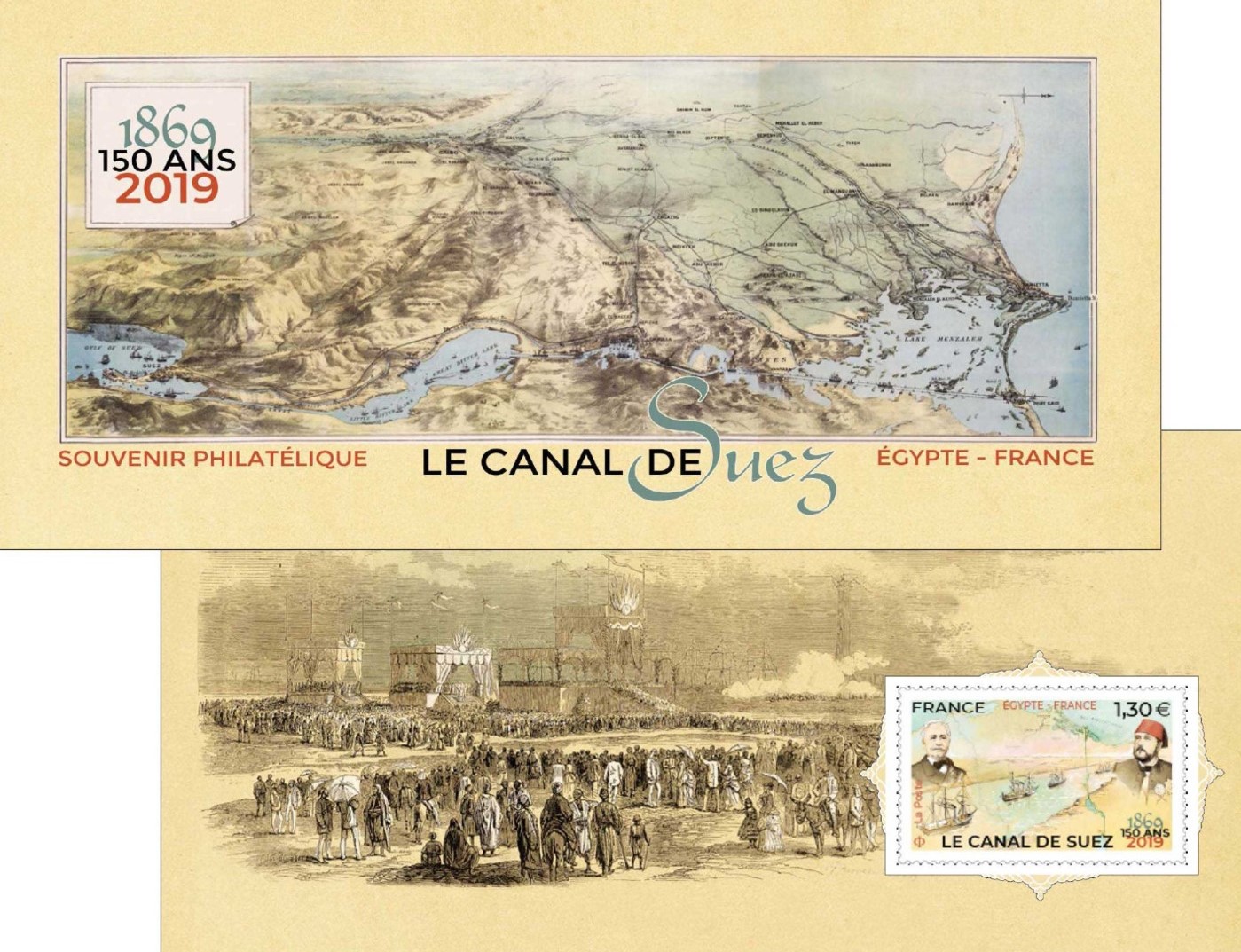 Wayne Chen (USA) discovered very recently the existence of stamps with the same design related to the 145th anniversation of the Universal Postal Union. The following countries have issued stamps on October 9, 2019 with the same design: Kazakhstan, Moldova, Myanmar, Russia, Thailand, Ukraine. Mexico issued also stamps at this occasion and at the same date with a different design but taking the same basis. Obviously there may be more countries to come.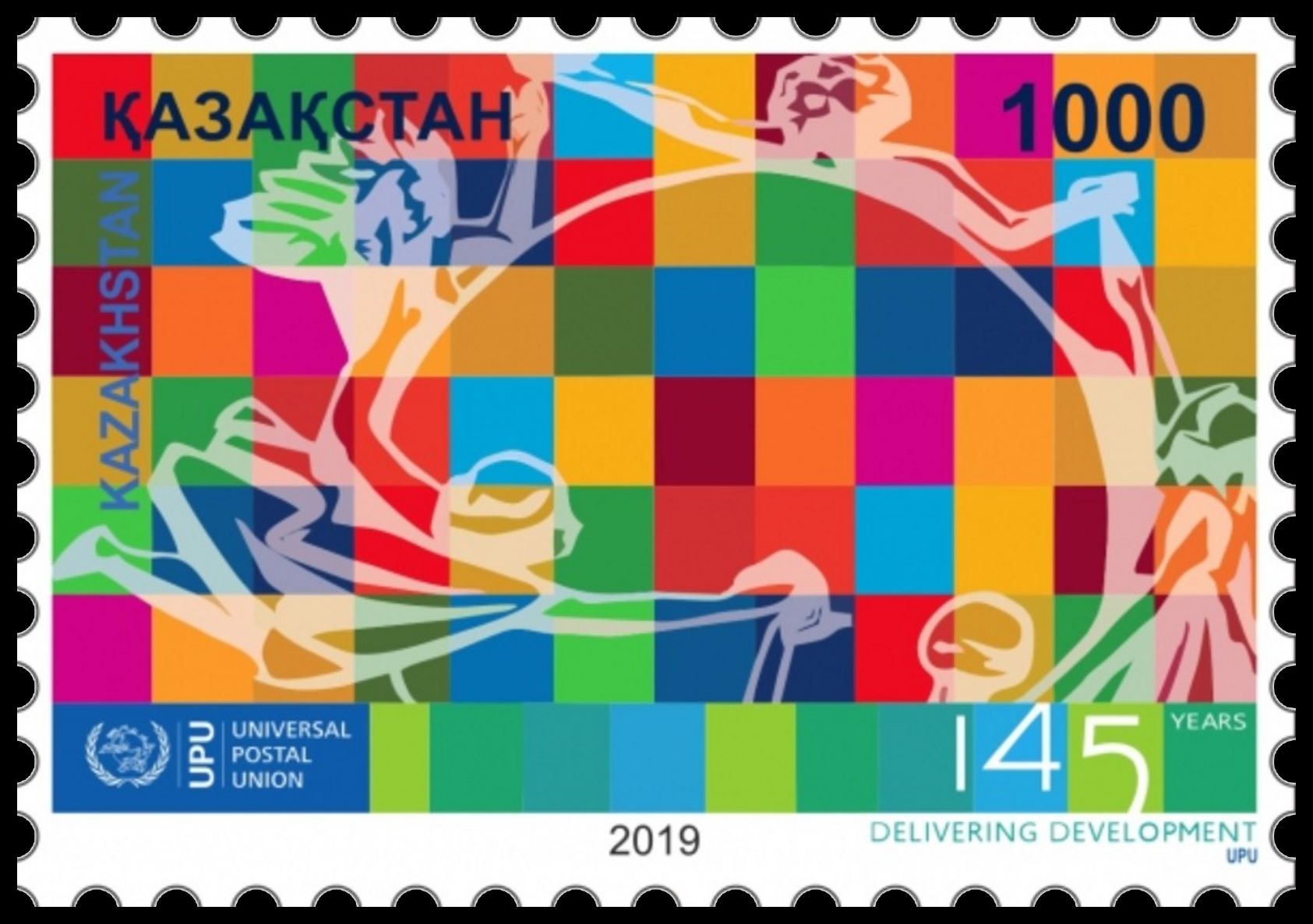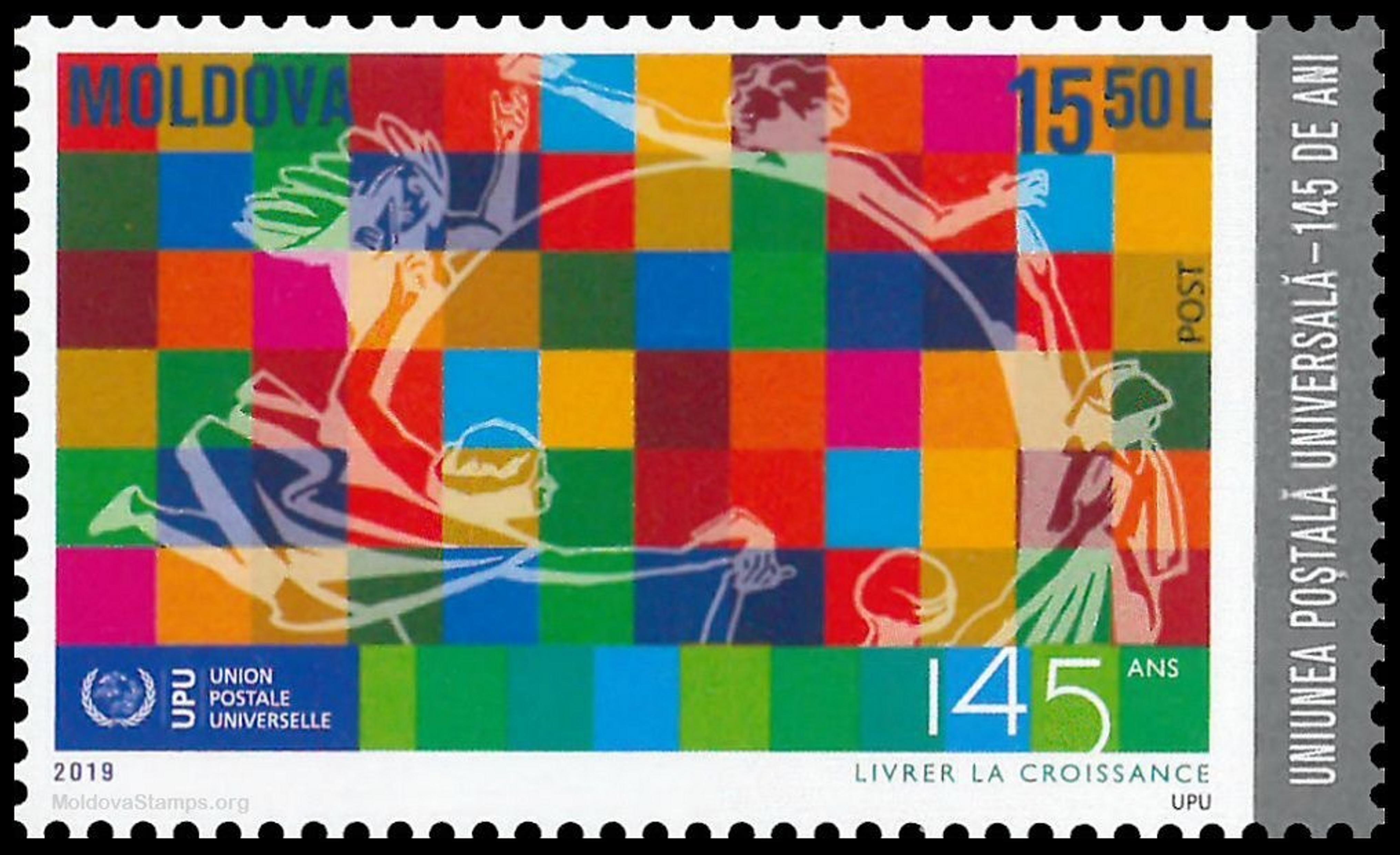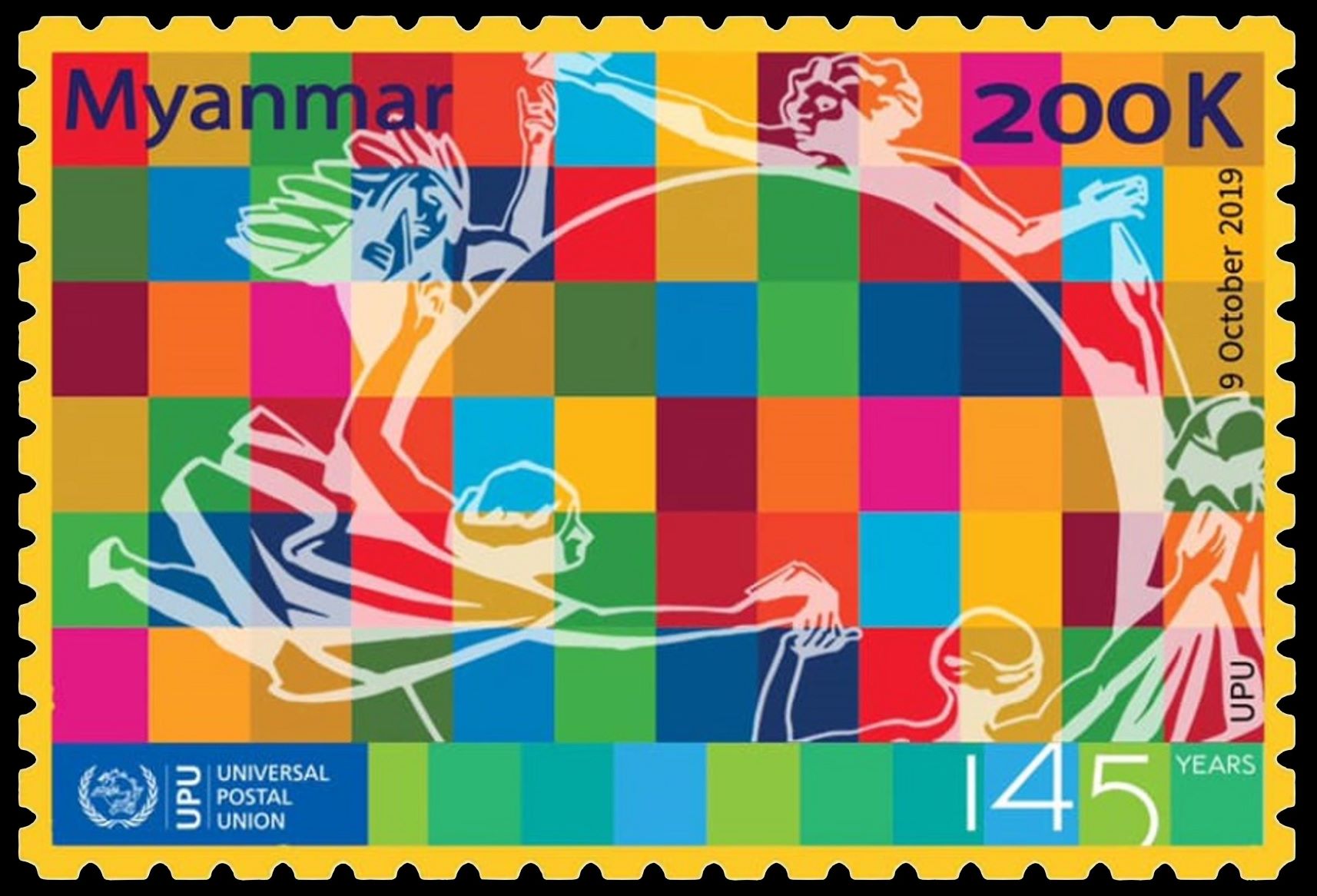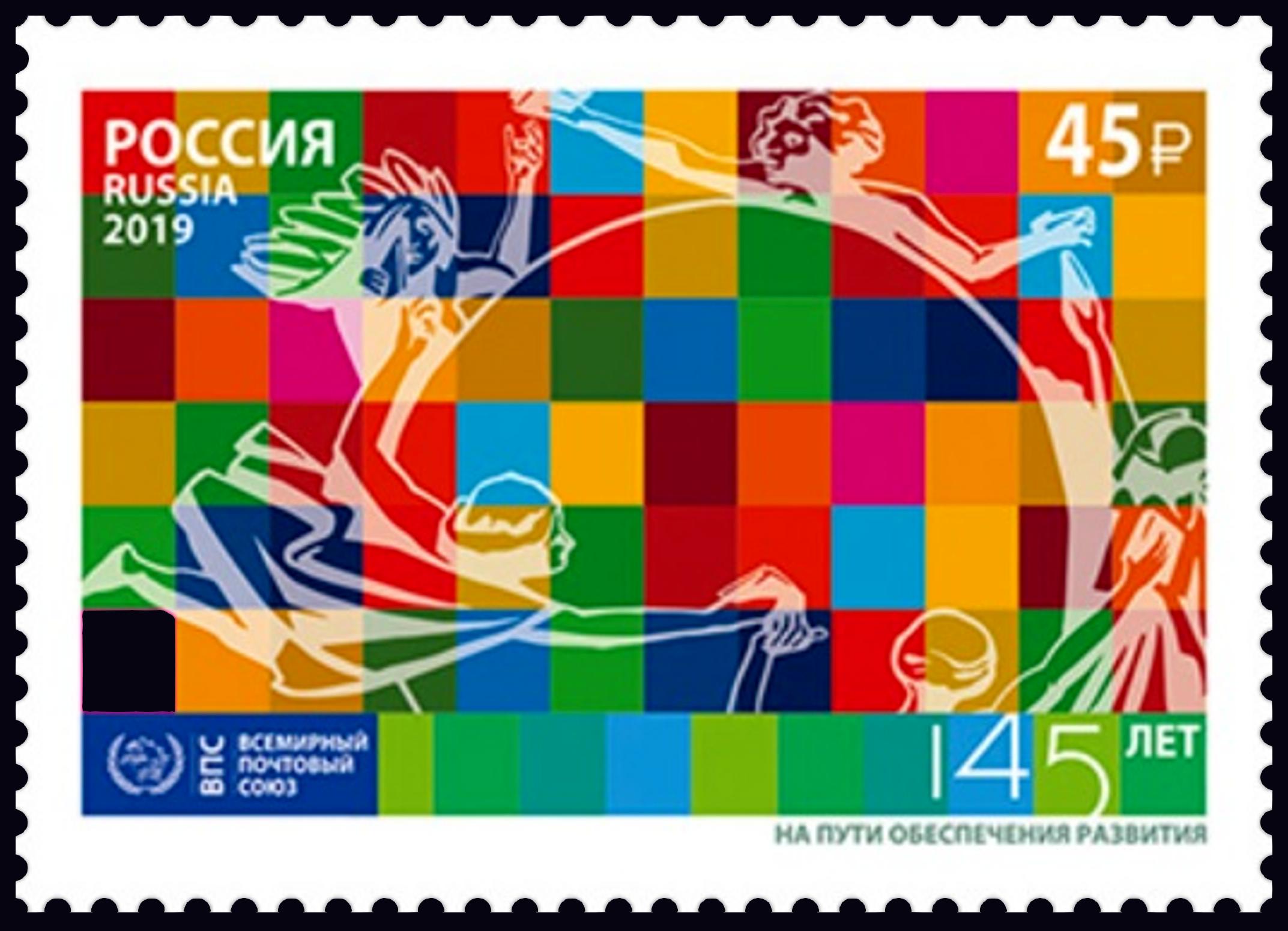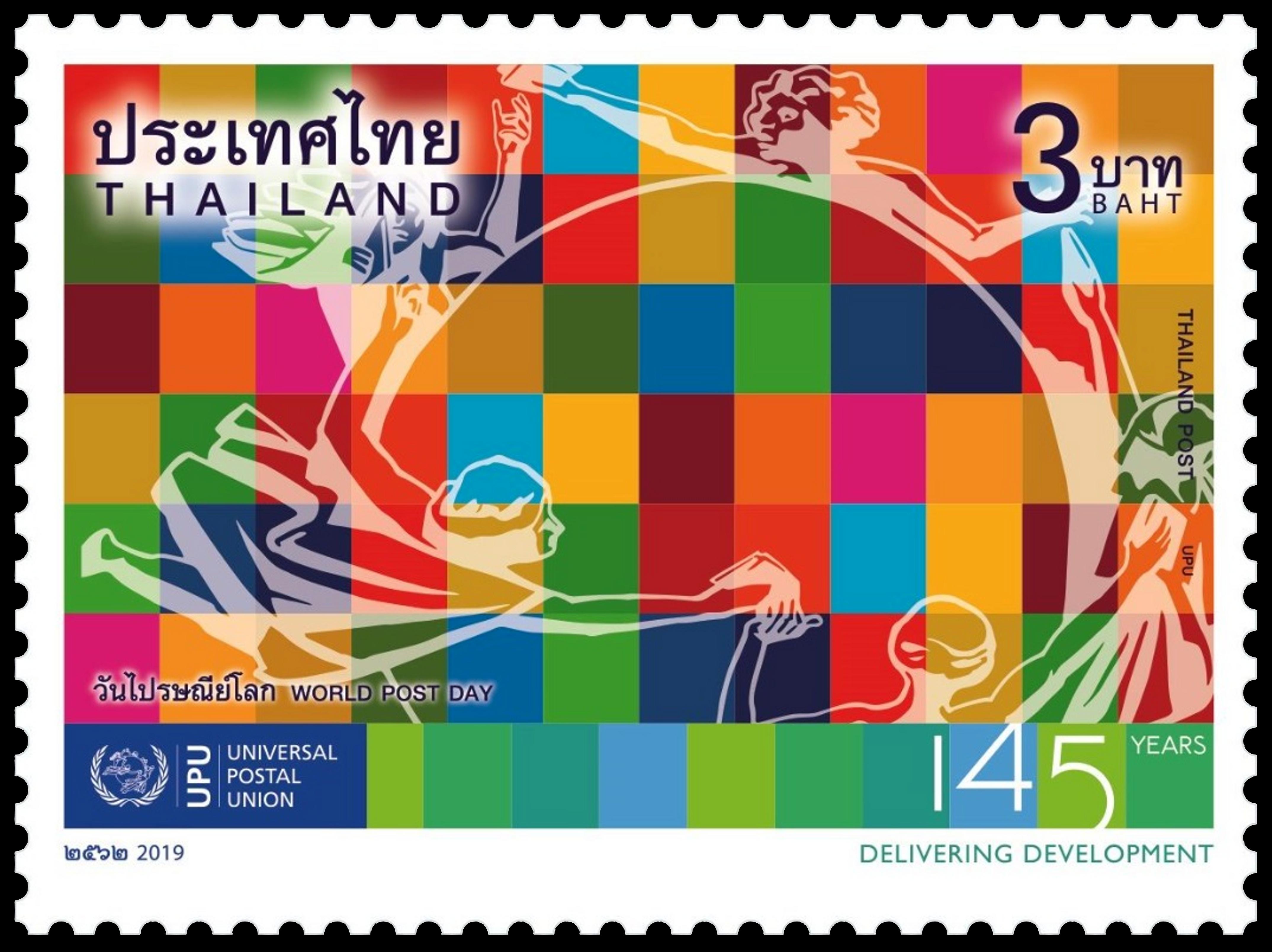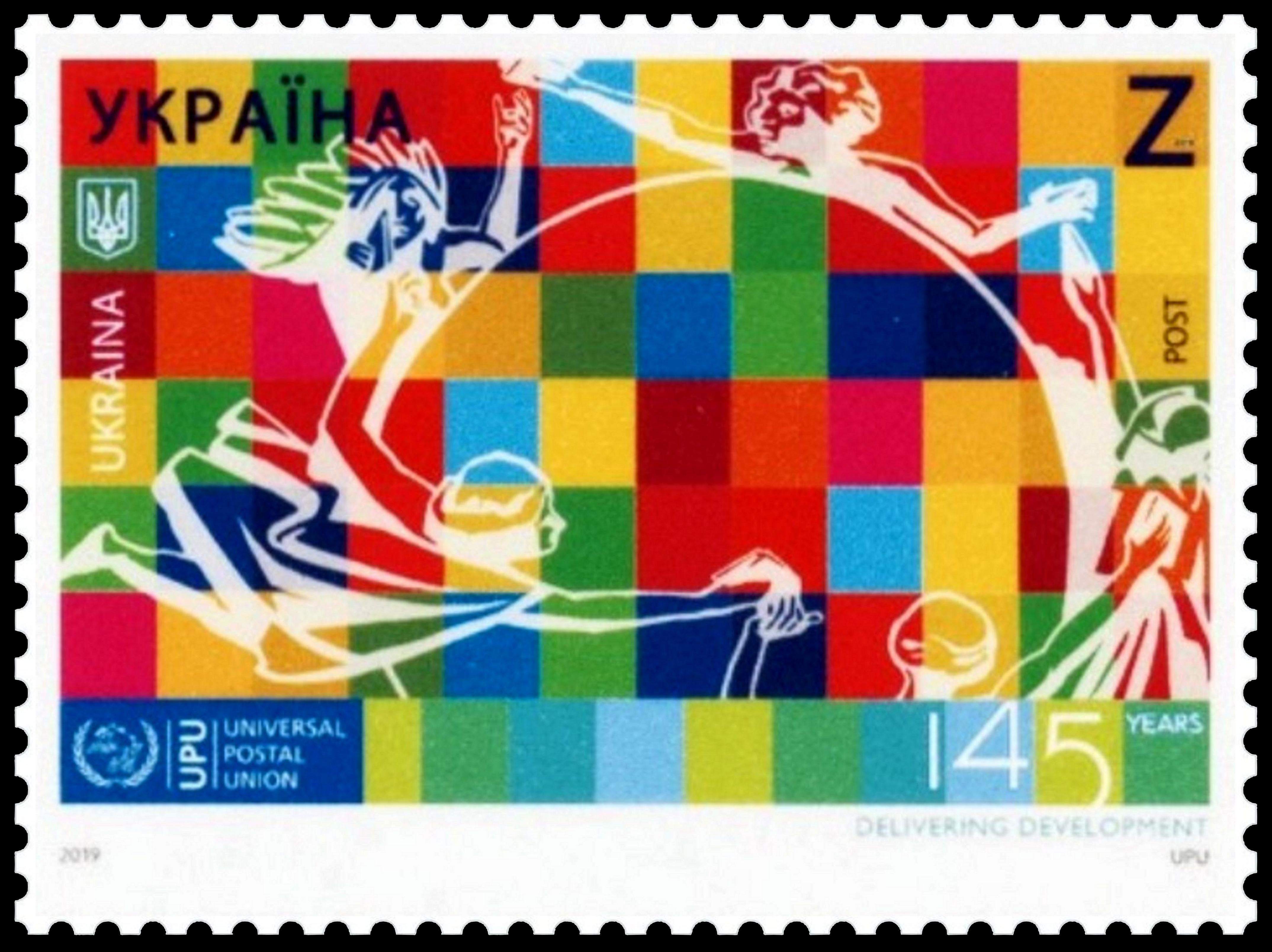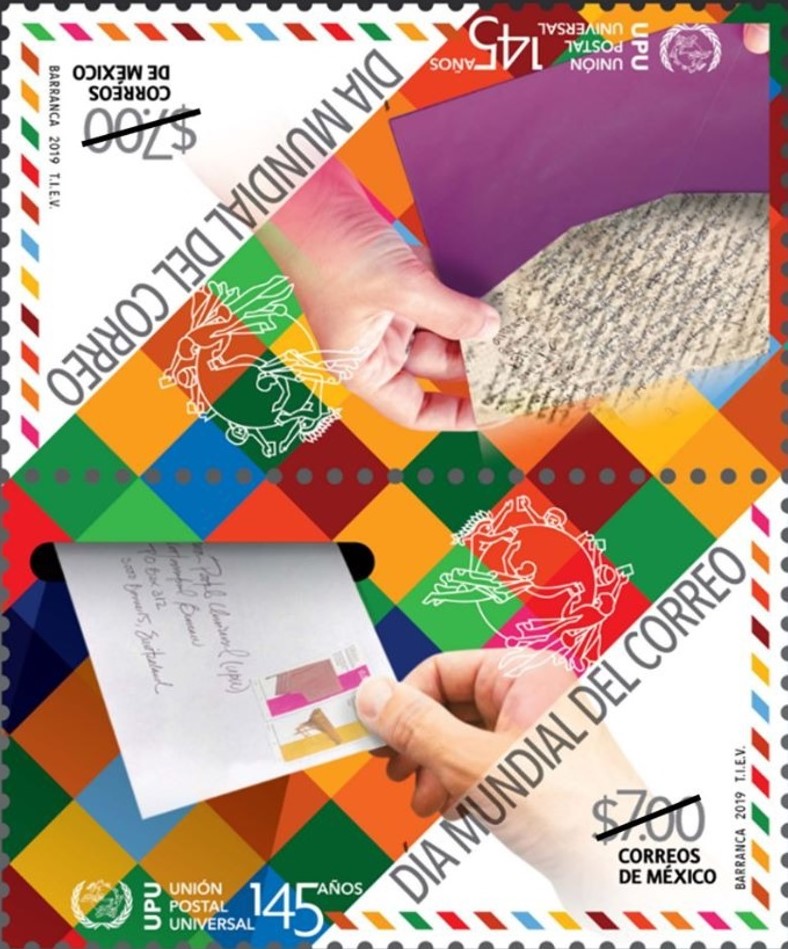 ---
October 1, 2019
The News from the period July to September 2019 have been archived.
---
All previous information reported in this section is to be found in the News Archives.