Archives Quarter 2, 2015


This page is the archived News Page from the April to June 2015 period. All contents have been dispatched in the respective stamp description pages. However there may still be open questions. Any complementary information remains welcome. As soon as an information is archived, the text will not be changed anymore. So if additional information are linked to the below, this will be displayed as a new heading in the currently open News page.
Back to list of Archived Pages
---
June 17, 2015
Anthony Raynaud (France) discovered the following items that look like postal stationeries bearing some German stamps that were involved in joint issues. All these stationeries were covers or part of covers used to send philatelic journals or advertisement
The first item bears the stamp issued by Germany on September 7, 2006 and described under [T20060907]. Size is 230x320 mm with a window for the address space and it exists in full paper or in an identical form with a cardboard back.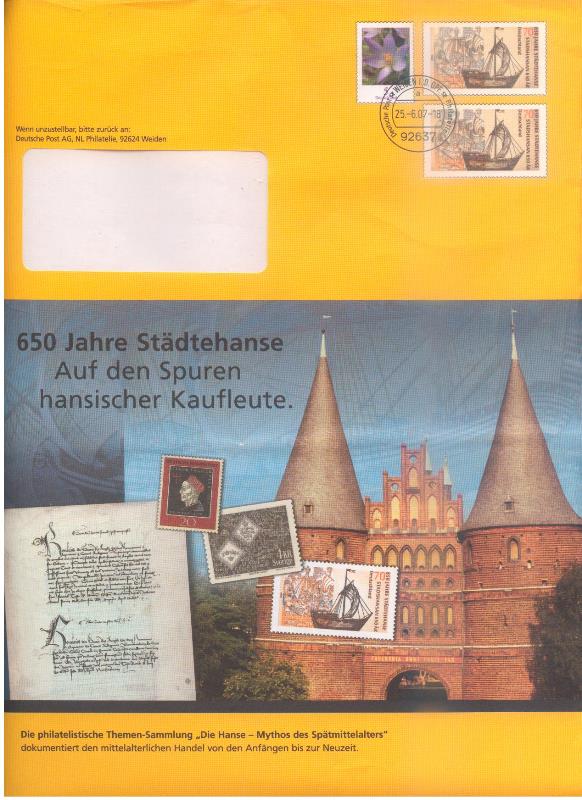 The second and the third samples bear the Madonna stamp issued on March 1, 2012, the stamp being part of the [T20120301] series. These items are not covers but printed on the last page of the journal itself. Post recognizes this as a private postage imprint with fees transfered to the post. The real postage fee is in fact the electronic logo "Deutsche Post - Infopost" printed on the middle right side, next to the address, and the stamp is just an illustration.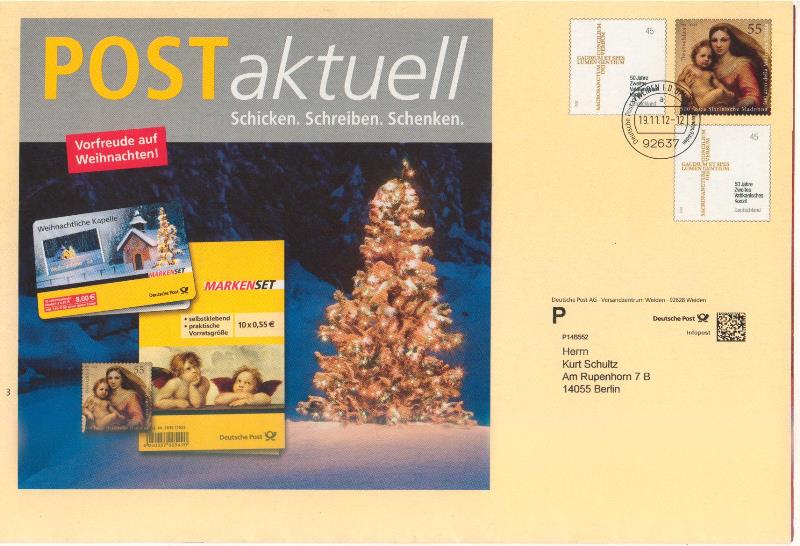 Unfortunately the postal stationery collectors do not consider such items as stamps. One criteria to be considered as philatelic material for both the stationery collectors and the joint issue collectors is that the item must be available at the post office or at least at a philatelic sale's office. In this case all three items are simple imprints of stamps, of course with a postage value, but only for the private use of the printer of the journal or the advertisement. So it is interesting to know that these items exists, but they cannot be listed as a part of the joint issues a such. In the past and still now, other countries (such as France, Great Britain, Spain) have used such stamp illustrations for their advertisement. So it would not be surprising that we will find other items involving joint issues in the future. Each collector must decide by himself if he considers these items of interest in his own collection, but I doubt that such material will be accepted in official stamp exhibitions. Anyway, still interesting and thanks Anthony for sharing this.
Anthony found also a mixed document related to the [P19860923] joint issue involving East Germany and the Soviet Union issued at the occasion of the opening of the ferryboat link between Mukran (East Germany) and Klaipeda (Soviet Union). This document is unfortunately not a mixed FDC as it was cancelled on September 23, 1986 in Germany (first day of issue) but on October 3, 1986 in the Soviet Union. However still a nice item that is definitely part of this series and will be reported in the catalogue.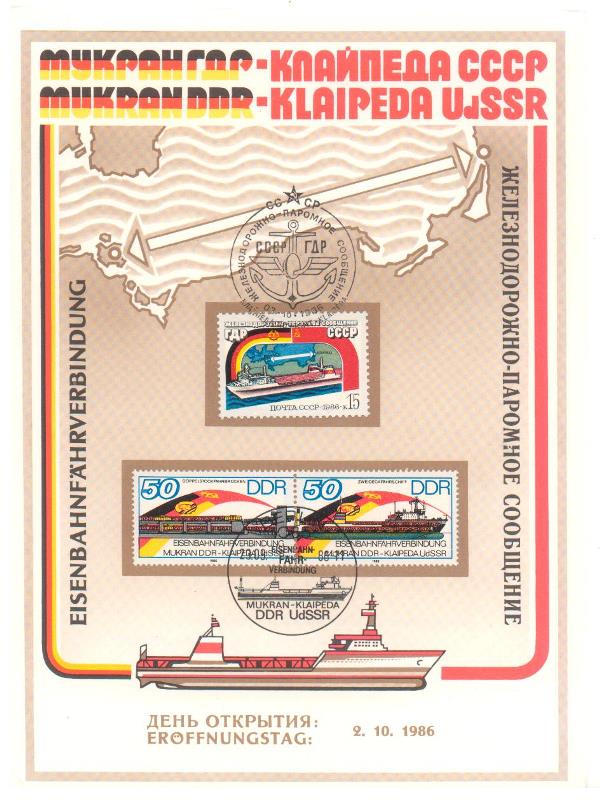 ---
June 17, 2015
On January 12, 1990 five postal administrations (Austria, Belgium, Germany-Berlin, Germany East and Germany West) issued an identical stamp related to the 500th anniversary of the postal link between Belgium and Austria. This issue is refered in the catalogue under [T19900112]. Recently Roland Montagne (France) discovered a cartoon book issued later by the Belgium Post that described part of this story. A special edition of this book was printed at 500 samples and apparently contained a special print of the Belgium stamp. We have so far not seen this special philatelic item and we would be glad to get a copy of it if someone has acquired this book and its special content. Thanks in advance for any help. Here are represented the original stamp, the cover of the book and the special edition.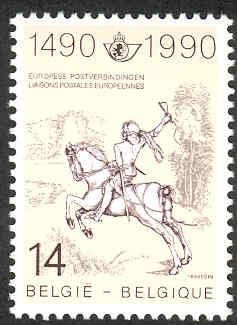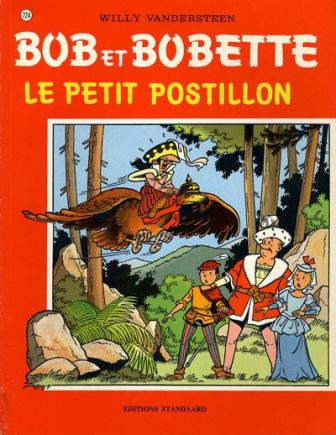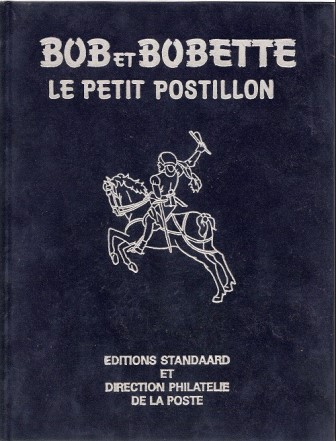 ---
June 17, 2015
At the occasion of the 200th anniversary of the battle of Waterloo both Belgium and the Netherlands have issued commemorative souvenir or miniature sheets. It appears that one portrait (Willem, Prince of Orange) is common for both items. Belgium stamps were issued on June 1, 2015 and the Netherlands issued its miniature sheet on June 20, 2015. So far none of the countries claims a joint character and in absence of such a claim we cannot consider this issue as joint. We may probably find at the occasion of this anniversary other stamps issued by other countries that will for example also use the same portrait basis (e.g. Napoleon's portrait) and that will not be part of any joint issue. Unless there are official mixed cancellations or mixed FDCs appearing within the next days, these stamps will remain excluded from our lists. This information was provided by Steven Vandeweghe, Belgium.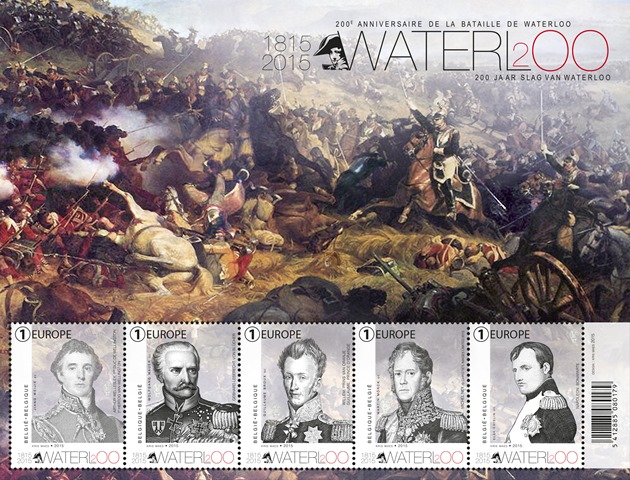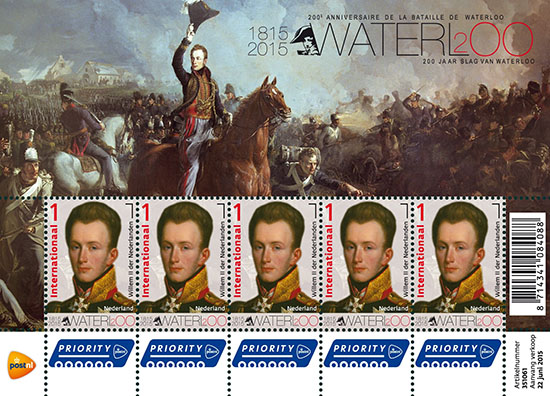 ---
June 12, 2015
In the frame of the EAEU series Kazakhstan has also issued a stamp on May 22, 2015: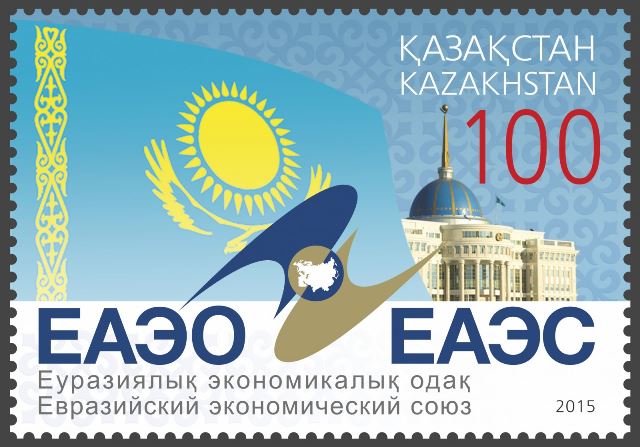 Brazil has also issued on May 27, 2015 two stamps celebrating the relationship with Azerbaijan. There is no news about Azerbaijan counterpart so far, but the fact that one stamp and the cancellation have been designed by an Azerbai artist seems in favor of a joint issue. More details on the Brazilian stamp under this web link. Note however that May 28, is the independence day of Azerbaijan, a country founded on May 28, 1918 (Information provided by Grzegorz Omelanczuk, Poland).

---
June 8, 2015
Information to be completed: Don Birschel (USA) provided the two following pictures of Armenia and Karabagh stamps issued in 2015. We are looking now for exact dates of issues before defining the status of these stamps. Can someone help?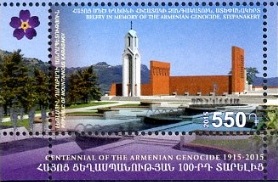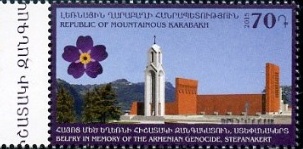 June 11, 2015 - Note: This is a mistake - both depicted stamps have been issue by Nagorno Karabagh (Republic of Mountainous Karabakh) and Armenia will not issue a similar stamp. So this is not a joint issue. Enzo Cafaro (Italy) contacted the postal administrations and got the confirmation that this issue will not be part of a common series.
---
June 8, 2015
New issues to come not reported so far:
Latest news from Russia were provided by Grzegorz Omelanczuk (Poland): to the previously announced two joint issues involving Mexico and Azerbaijan, Russian Post just added four new issues:
1. North Korea - August 13, 2015; 70th anniversary of the liberation of Korea
2. Argentina - September 3, 2015; 130 years of diplomatic relations, Tea Ceremony
3. Macedonia - September 29, 2015; Attractions of cities: Saint Petersburg and Ohrid
4. Laos - September 30, 2015; 55 years of diplomatic relations; Architecture
The joint project with Monaco announced earlier this year has been removed from the plan.
---
June 8, 2015
Surprising discovery: While exploring some older French colony issues, Roland Montagne (France) came accross a special item never reported so far. On July 20, 1957, France issued two stamps (General Louis Faidherbe) with identical designs for French Equatorial Africa and French Western Africa. These stamps have been reported in the catalogue under the heading [D19570722] which is actually wrong and should be [D19570720]. The newly discovered item depicted below bears both stamps se-tenant as part of a (kind of) souvenir sheet. As such, this series should now be described as a Siamese Territorial Issue [SD]. We need to explore deeper this new information. We contacted the author of the website, Jean Goanvic (France). He stated that this item is one among at least three different French colony stamps he knows which present this mixed character. He has not seen the other items but other mixed blocs apparently exist involving the SMOM and French Equatorial Africa or French Equatorial Africa and Togo. We have now to find these other items. One source is the French auction house Caphila (products are regularly offered at prices between €300 and 500) and both the Dallay and the Yvert&Tellier catalogues provide an uncomplete list under the French colonies pages. Apparently a bloc with the 6 stamps from the 6 French territories issued in 1954 and celebrating the 10th Anniversary of the American troops Landing in Normandy does also exist. Any additional information is welcome.
Note however that the depicted item is perforated and gummed but bears the perforated symbols of the French printing house. It is considered as a souvenir sheet with postage usage that is gummed and perforated. But who would use such stamps for postage, so they probably exist only as mint.
In any case, congratulations Roland for this new discovery.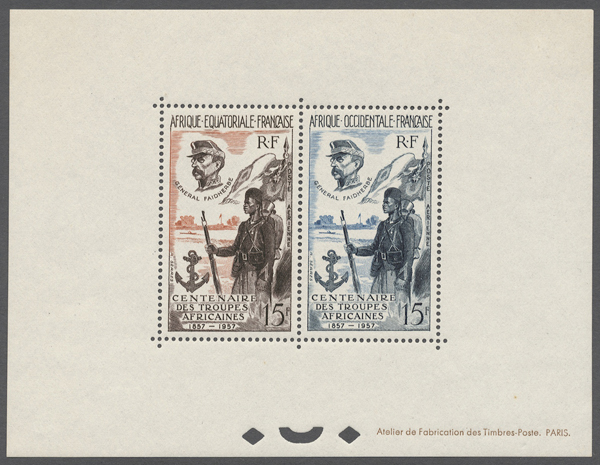 By the way, note that our friend Roland Montagne keeps also a blog (in french language) dedicated to joint issues to be consulted under http://emissionsconjointes.blogspot.fr/
Another discovery was made by Anthony Raynaud (France). In Germany the German stamp Muzakowski Park issued July 12, 2012 was used on special cardboard covers (Plusbrief) with advertisement for eBay issued in 2014 (exact date remains unknown). It is not part of the joint issue with Poland, but as the same design was used we have to report it.
---
June 8, 2015
Here are some information about questionable issues:
Jaap Sarelse (The Netherlands) was informed by his South American stamp source that the Bolivian stamps in connection with the stamps released by South Korea on April 24, 2015 and announced by this country as being joint, has not been released and will probably not in the short term. No explanation for the delay (was the Bolivian issue cancelled?).
The ITU (International Telecommunication Union) celebrated its 150th anniversary on May 17, 2015. At this occasion, several countries will release a stamp illustrated by the same design (the logo of the ITU and the figure "150"). At this stage it is not possible to say if this series will have to be considered as a joint issue. We just have to watch which countries will release stamps. The first ones came from Monaco (May 7) and Russia (May 11). This initial information was provided by Fabio Bonacina, Italy.
In the meantime, the following countries have already issued stamps with a similar design: Brazil, Bulgaria, Croatia, Kuwait, Malaysia, Moldova, Portugal, Serbia, Switzerland, Thailand and Vatican. We are now collecting all this information before defining if it has a joint issue character.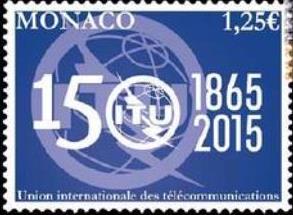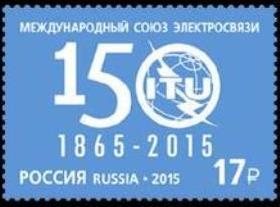 2015, June 17: Ahmad Omar bin Arbain (Malaysia) contacted the ITU and was confirmed that about 25 countries expressed their interest and will probably issue a stamp in this series with this logo.
The stamps related to the EAEU (Eurasian Economic Union) previously reported here and issued by Russia and Belarus in the course of May 2015 have been completed by a stamp released by Kyrghyzstan (information provided by Don Birschel, USA and Enzo Cafaro, Italy - this stamp exists as perforated and imperforated) and another released by Armenia (information provided by Fabio Bonacina, Italy). There is still no reason to consider this series as joint. In fact we will report these stamps in the chapter [N] as we consider it similar to the Europa CEPT stamps that are released each year under a kind a agreement, but are produced at different dates and with different designs.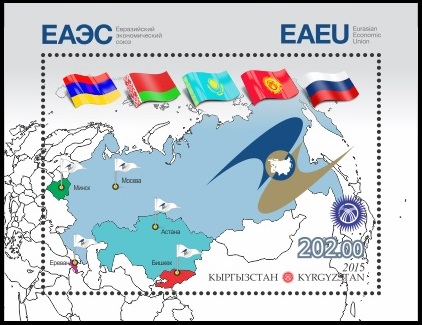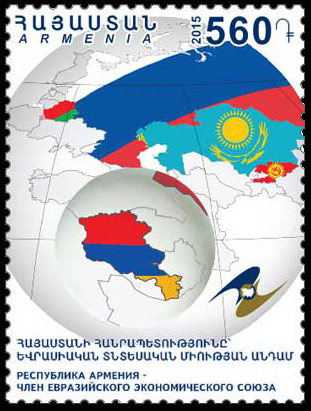 ---
June 8, 2015
A series of new stamp issues have been released during the past month. Here is a summary:
The Germany Israel joint issue (50 years of diplomatic relations) has been released as originally planned on May 7, 2015 and is dedicated to the town of Tel Aviv.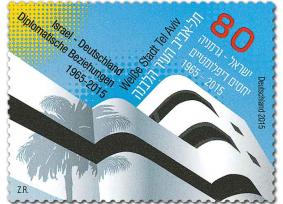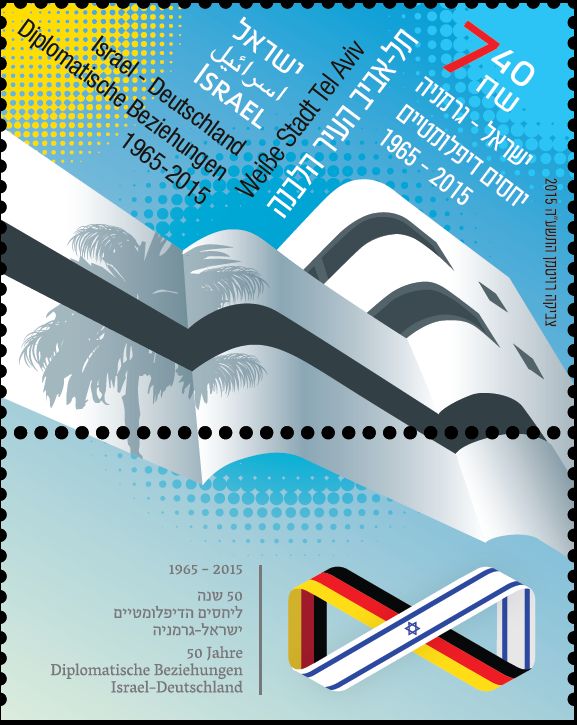 The North Korean stamps, counterpart of the Thailand North Korea joint issue (diplomatic relationship), have been issued on May 8, 2015 (first images found by Grzegorz Omelanzuk, Poland). Stamps are identical. North Korean stamps have been issued in miniature sheets of 5 pairs, with each stamp linked to a label showing the Thailand or Korean flag. Thailand stamps have also been issued in miniature sheets without flags. North Korea issued also a postal stationery in form of a cover showing the goshawk stamp.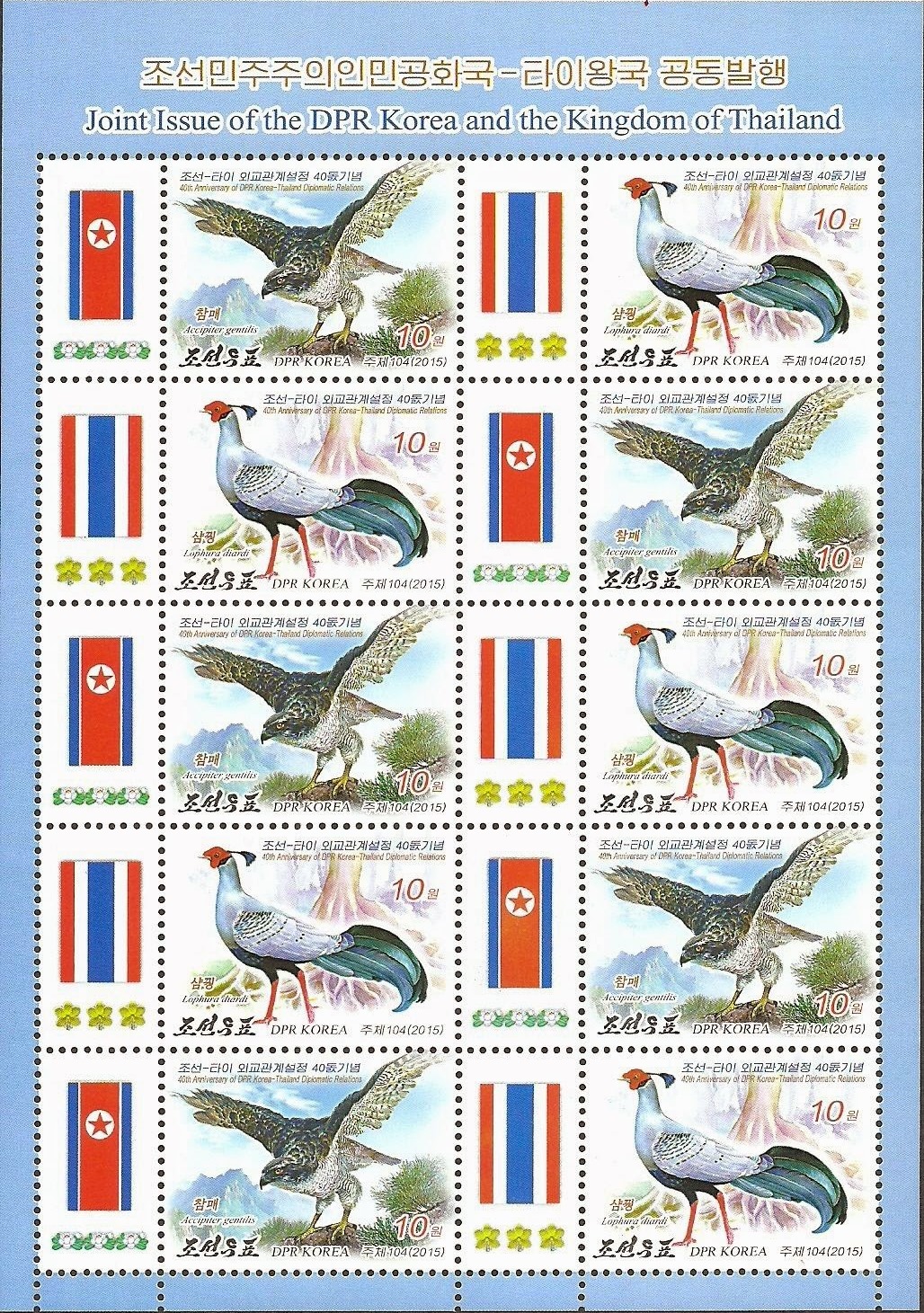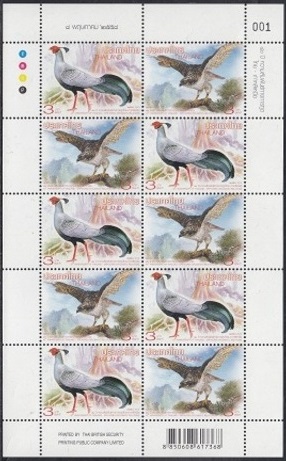 On May 19, 2015, the Italy Vatican Don Bosco was released in form of panes of self-adhesive stamps for Italy and a miniature sheets with 6 stamps for the Vatican. Italy Post released also a folder containing one stamp and one FDC. Mixed FDC covers are also available.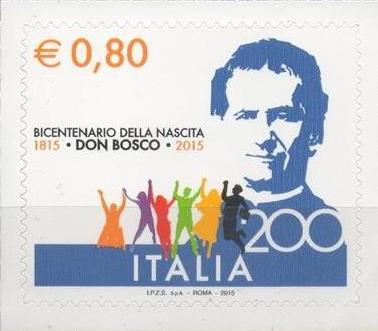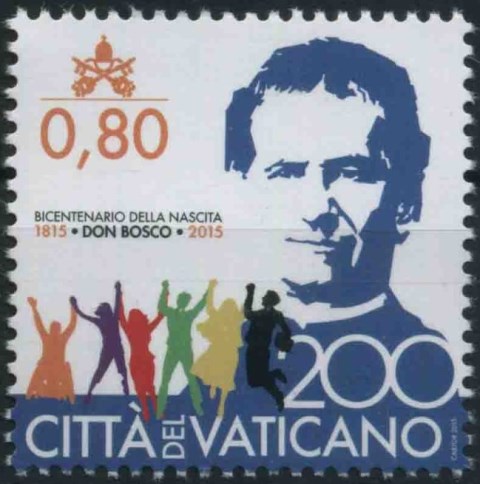 On June 5, 2015, France and Singapore released an unexpected joint issue with two stamps per country, related to street art and particularly grafittis. However, according to the information we have so far, this issue must be considered as a unilateral issue as France produced only a so-called 'collector' which contains 2 pairs of the self-adhesive French stamps, based on the design of the Singapore stamps. This item was printed at 3,075 samples only, which excludes it for being considered as a standard stamp (in the definition of joint issues, stamps must be available at post offices, which is not the case here). Information remains confuse as the Singapore Post still announces availability of mixed covers.
Singapore issued two stamps and a souvenir sheet. To have this series described extensively we need to see all items that are produced around this issue. In particular, the French collector that was supposed to be released on May 19, 2015, seems to be available only since June 5, 2015.
June 11, 2015 - additional information
The French 'collector' has been issued on May 18, 2015, first known date of the cancellation of this item, however without mention of a first issue character (information provided by Dominique Josse, France)
It seems that the French 'collector' also exist in another form containing two reproductions of the Singapore post stamps (information Benjamin Busch, France). The item is available from Singapore on the Delcampe site. It was found with stamps cancelled from their respective country both dated May 18, 2015, without mention of a first day character. We still need to understand and collect more data on this item.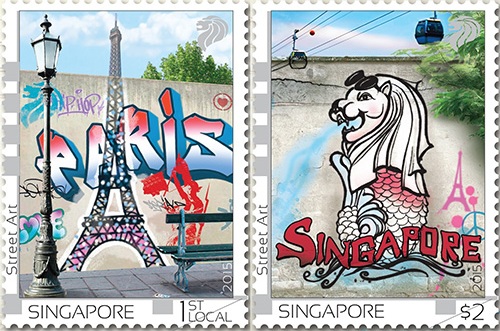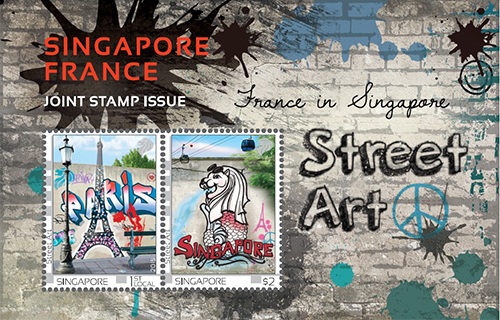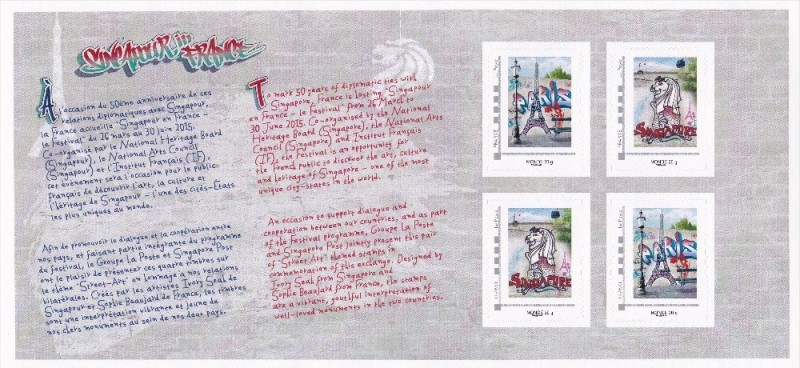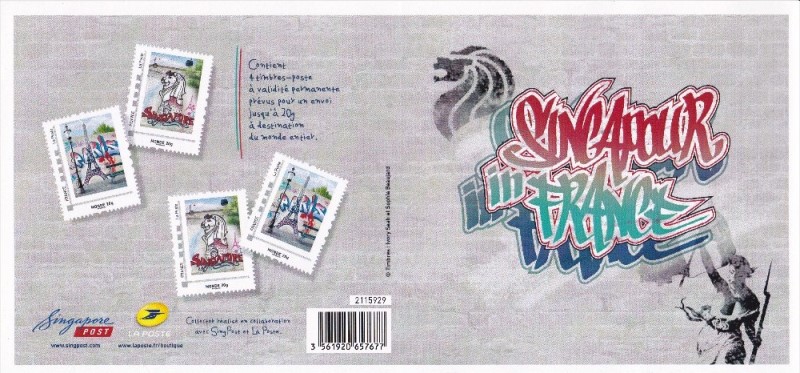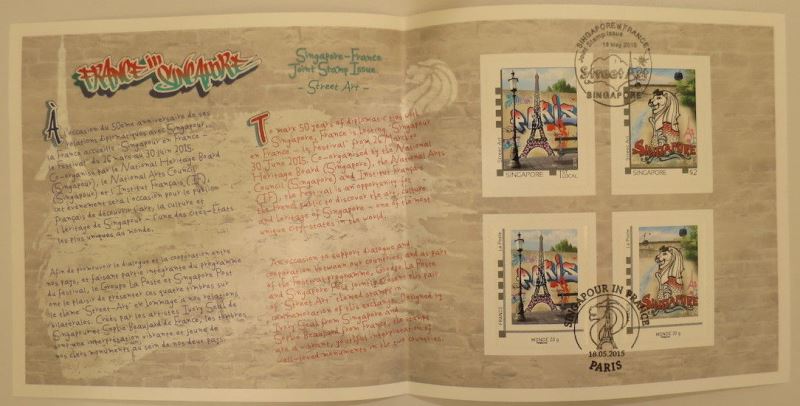 Ahmad Omar bin Arbain (Malaysia) and Grzegorz Omelanczuk (Poland) have provided the images of the Malaysia and Thailand joint stamps ahead of their release day on June 8, 2015. The Thailand stamps have also been issued in souvenir sheets.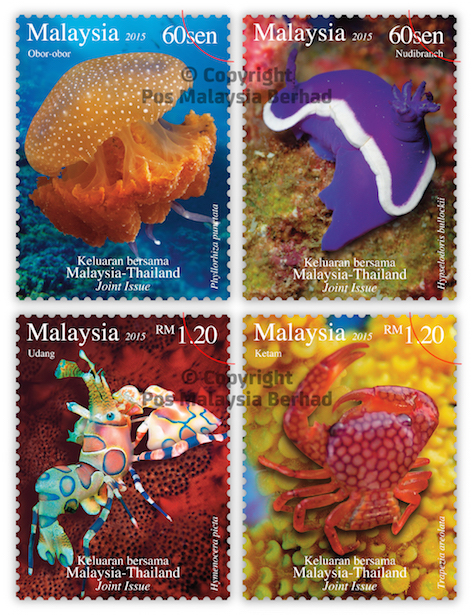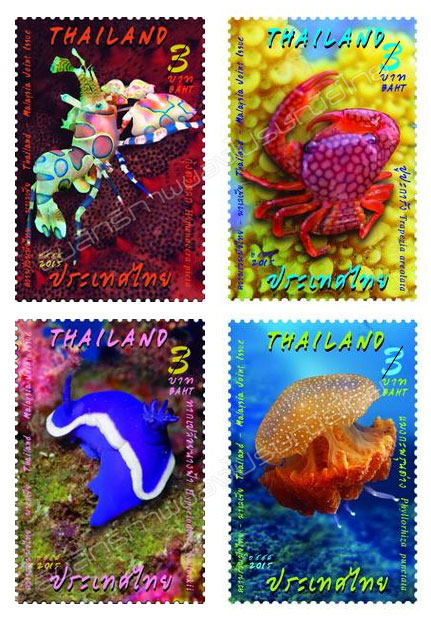 ---
May 2, 2015
Bolivia and South Korea have issued their common stamps on April 24, 2015. We have not yet had access to a high quality picture of the Bolivian stamps, but at least we know that the design is the same. We do not know if the Bolivian stamps have been issued so far.


There is no news concerning additional countries participating to the ALBA series, but we found some information about new AICEP stamps related to the series started with Brazil and Macao on April 27, 2015. Here is the stamp of Cape Verde, issued on April 27, 2015 and Portugal, issued also a stamp together with a souvenir sheet on the same date. Still missing information: Angola, Guinea Bissau, Mozambique and Timor Leste.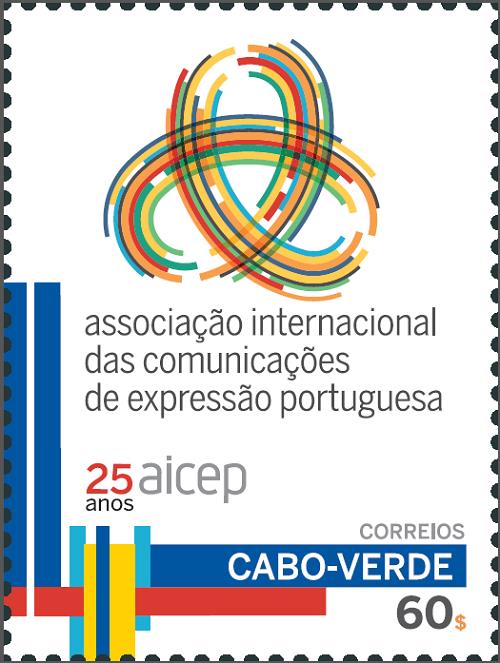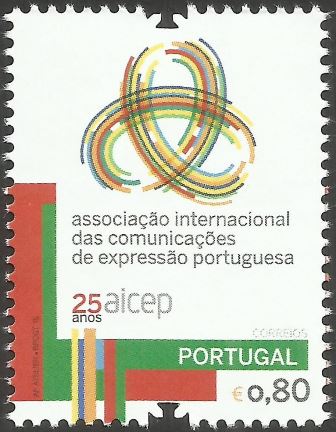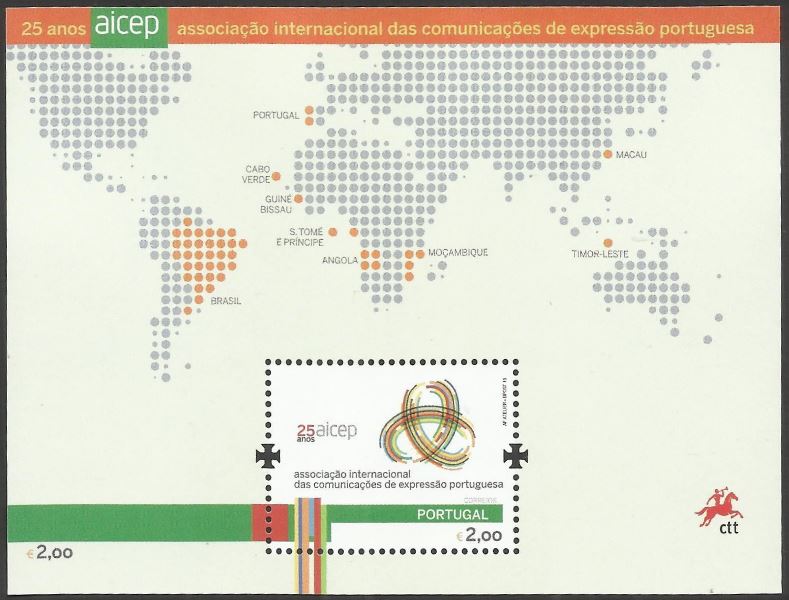 ---
May 2, 2015
Algeria issued on April 23, 2015 a stamp celebrating the 50th anniversary of relationship with Mexico. It is announced as a joint issue but so far no news from Mexico. Actually Mexico had announced this issue already for 2014, but it was postponed by Algeria (information provided by Jaap Sarelse, the Netherlands).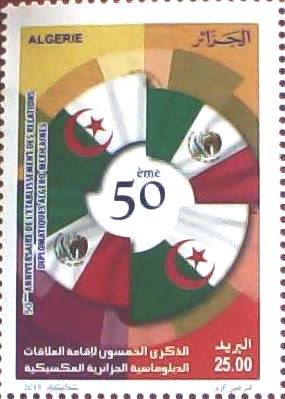 ---
May 2 , 2015
The pictures of the stamps to be released on May 8, 2015 jointly by Thailand and North Korea have been posted by the Thailand postal administration without further details. No news from North Korea so far (information provided by Grzegorz Omelanczuk, Poland):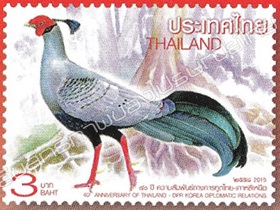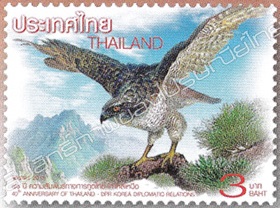 Grzegorz found also the following two stamps. The Russian stamp will be released on May 21, 2013. The Belarus stamp will be released on May 13, 2015. The stamps are related to the Eurasian Economic Union which was created on May 29, 2014 originally between Belarus, Kazakhstan and Russia and came into force on January 1, 2015. In the meantime Armenia and Kyrgyzstan also joined the EEU. The two stamps are showing the flag of the union. So far we cannot consider these two stamps as part of a joint issue, but as three other countries may potentially join, we may change our opinion before end of the month.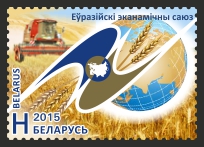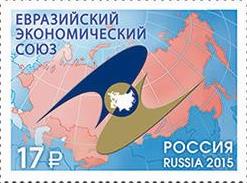 A differently interesting product also found by Grzegorz will be released by Denmark and Sweden. These stamps are so-called charity stamps, which means simply that these are normal stamps to which additional fees are added to support a special fund, in this case the WWF. Stamps are identical and will be released on May 7, 2015. Even mixed joint first day covers will be available.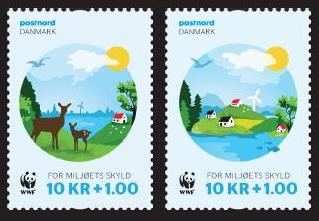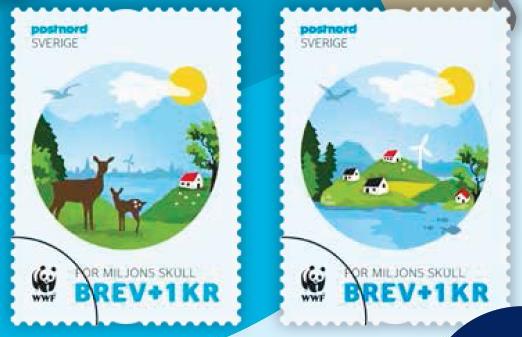 What makes this issue particular is that the Danish Post (Post Danmark) and Swedish Post (Posten AB) have merged on June 24, 2009 in a single postal company called PostNord AB, controlled at 60% by the Swedish government and 40% by the Danish government, but voting rights are shared equally (50/50). The name was initially Posten Norden which was changed to PostNord on May 17, 2011. This entity controls the release of stamps in both countries, but must still be considered as a public entity. As a consequence, stamps issued by these two countries should not (yet) be considered as coming from a single entity, as both countries have to decide about their own stamp issuing politics. This issue is a stamp for which a decision about design and benefit was decided commonly and not at the head of PostNord. Even if there is no common event to celebrate, we do not think that we should create a new sub-group of joint issues that involves countries governed postally by the same entity. We are proposing to consider these stamps as a twin issue with a common aim, i.e. raising money together for the same benefit (WWF). This issue will therefore be considered as [T1].
---
April 18, 2015
The stamps issued during Quarter I, 2015 are now described in the newly created chapter "News2015".
---
April 18, 2015
On May 19, 2015, Italy and Vatican will release a stamp at the occasion of the bicentennial of the birth of Saint John Bosco. This joint issue has not been reported so far and Vatican stamps have very recently been found by Fabio Bonacina (Italy).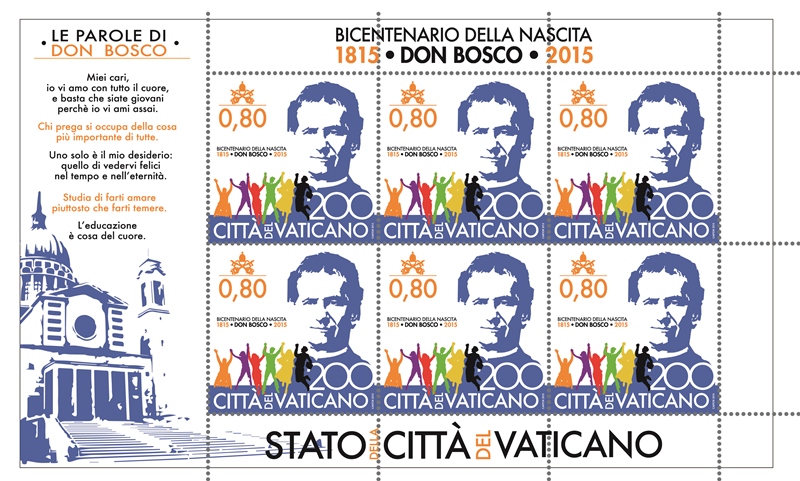 ---
April 18, 2015
We have been informed that the stamps supposed to be issued by Chad, Congo and Mali in 2014 (exact date of issue still not available), honoring Nelson Mandela and described earlier on February 25, 2015 may be illegal. It seems that those stamps available only at Delcampe and eBay and sold at high prices are not produced and not recognized by the supposed originating countries. This would be the first time that a joint issue would be involved in fake or cinderella to confuse collectors. We are trying to get confirmation of this information, but in the meantime we would highly recommand to remain suspiscious when being offered these products and we will not report these stamps in the catalogue as long as we have not get a corrective statement from the respective philatelic authorities.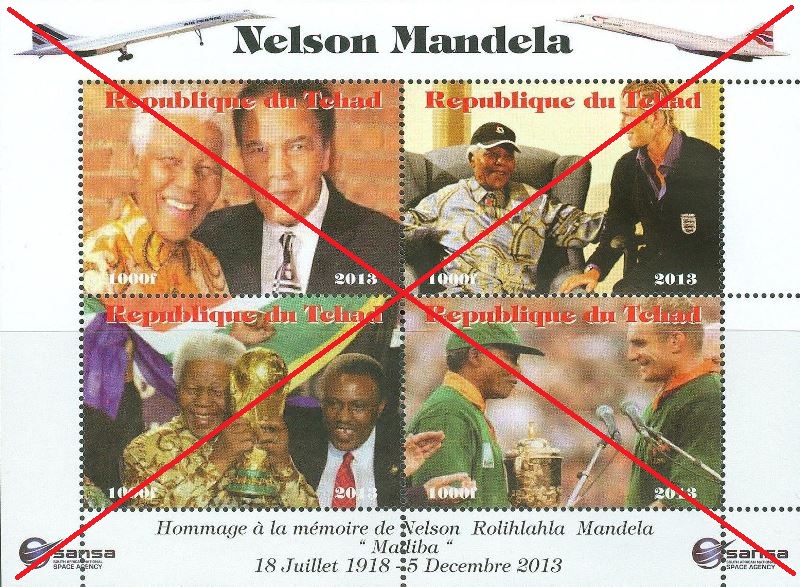 ---
April 18, 2015
The Indonesia North Korea stamps have been issued on April 15, 2015 (details provided by Grzegorz Omelanczuk). The stamps represent the former Indonesia president Soekarno and the former North korean president Kim-Il Sung. Main topic is the 50th anniversary of relationship between both countries, but at the same time, as written on the North Korean stamp, the 50th anniversary of the creation of the hybrid Dendrobium orchid Kimilsungia. The real name of the flower is Dendrobium Clara Bundt and this flower is known as Kimilsungia only in North Korea . It was created in Indonesia in 1964 and during the North Korean president's visit to Indonesia during that year, Soekarno offered to give Kim Il-Sung's name to the flower. Since that date this flower has a close link with the president and his memory.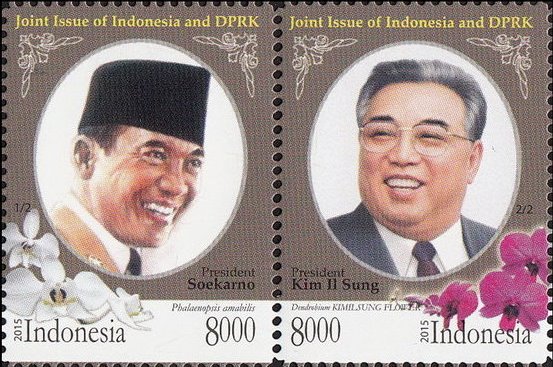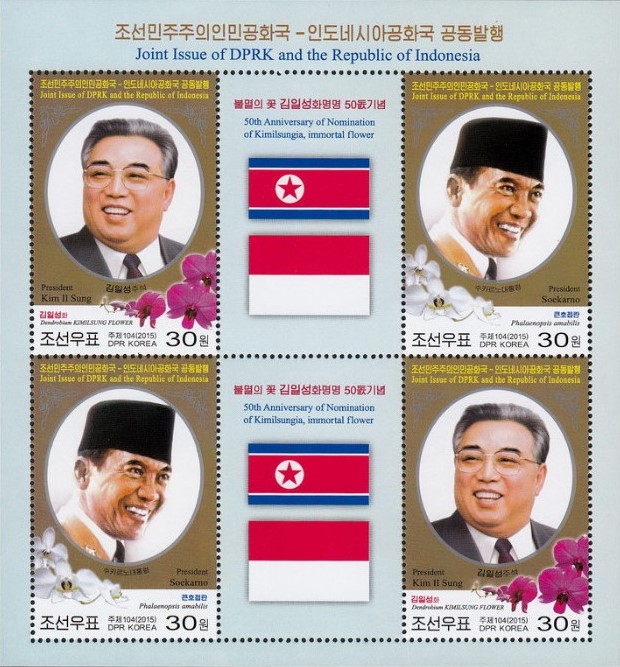 Indonesia has issued stamps in pane of [4px3] se-tenant stamps with central pair replaced by a label. North korea has issued souvenir sheets with two se-tenant pairs separated by a label. The central label of the Indonesian pane reproduces a picture that had been already used in 2005 by North Korea in a miniature sheet celebrating the 40th of the relationship between both countries. The same orchid obviously appears also on this miniature sheet.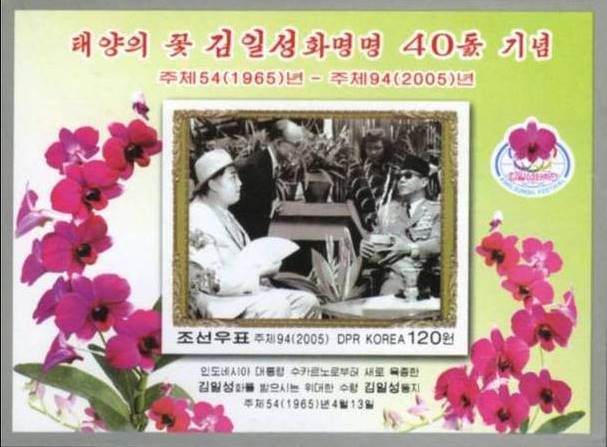 ---
April 13, 2015
The stamps to be issued on April 27, 2015 relative to the 25th anniversary of the AICEP seems to be identical. Grzegorz Omelanczuk (Poland) found the first images of Brazil and Macao stamps. Angola, Cape Verde, Guinea Bissau, Mozambique, Portugal and Timor Leste are supposed to join.
April 18, 2015: in the meantime, all the countries listed above have confirmed they will join.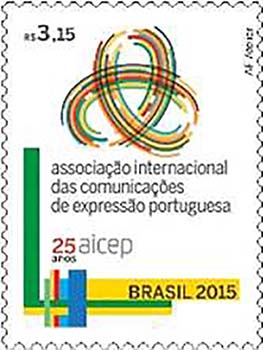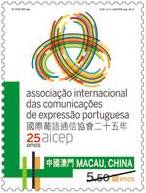 ---
April 12, 2015
Cyprus postal services, has won the European competition under the title "Think Green" that is supposed to become the common design for all countries that will release in 2016 a stamp in the frame of the Europa stamp series (PostEurop). The winning stamp was designed by Doxia Sergidou. Twenty four countries took part in the competition organised on the occasion of the 60th anniversary since the first issue of the "Europa" commemorative stamps. The Cypriot stamp took first place, followed by the Slovenian and the Hungarian stamps.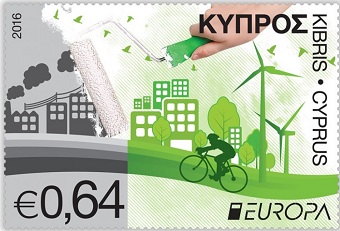 The result of the contest for the best ASEAN stamp was also announced by end of March and the winner is the design proposed by Vietnam. At the occasion of the ASEAN anniversary, all 10 ASEAN countries (Brunei, Cambodia, Indonesia, Laos, Malaysia, Myanmar, the Philippines, Singapore, Thailand and Vietnam) will release jointly on August 8, 2015 a stamp with the following common design (information reported by Grzegorz Omelanczuk, Poland):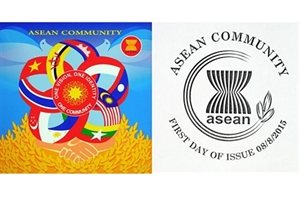 In an exchange of mails with the philatelic department of the Polish Post, Grzegorz Omelanczuk was also informed that the "Polish Presidency of the Baltis Sea Council" stamps will have only unilateral character. So this issue (in which so far only Poland and Estonia participated has to be removed from the list of potential joint issues.
---
April 12, 2015
The Armenian stamp released on April 2, 2015 jointly with Cyprus is unfortunately not identical in design. This series will therefore be reported in the catalogue as a parallel issue. While Cyprus depicted the first building of the Melkonian Orphanage in Nicosia opened in 1926 to host Armenian orphans, Armenia stamp shows the children that have been hosted this same year. Cyprus stamps have been printed at 275,000 samples and Armenian stamps at 60,000. Detailed information was provided by Fabio Bonacina, Italy.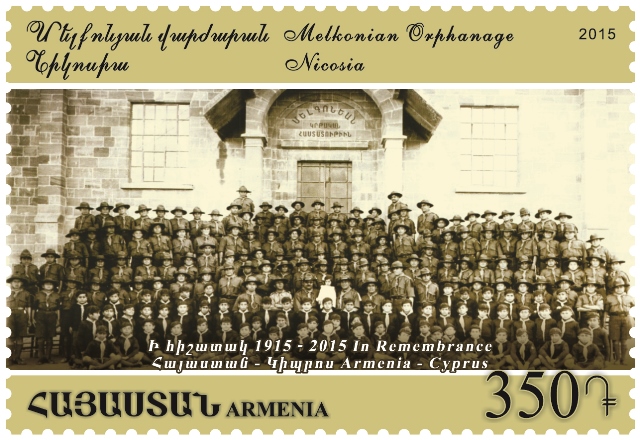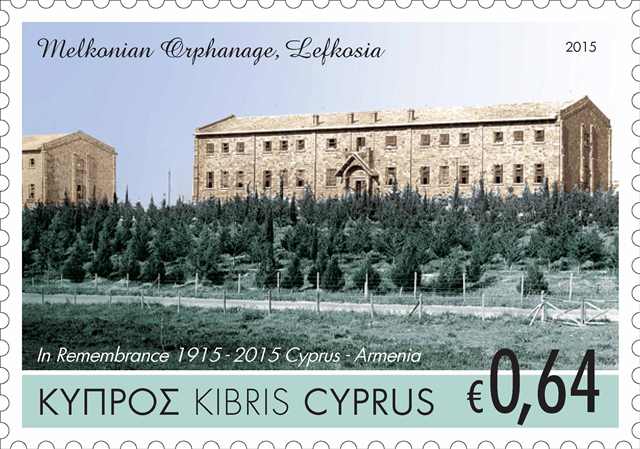 ---
April 12, 2015
The release of the France Indian joint issue took place on April 10, 2015 at the occasion of the visit to France of the Prime Minister of India, Shri Narendra Modi. The release took place in the presence of the two head of states themselves (Shri Narendra Modi and François Hollande) and the stamps celebrates 50 years of spatial cooperation between both countries. Each country released two identical stamps devoted to space exploration. India issued also a souvenir sheet while France produced also two postal stationery items (covers). The general sale of the stamps starts officially on Monday April 13, 2015. Roland Montagne who could attend the pre-sale event in Paris on April 10, 2015 provided the first images of the Indian stamps. Mixed FDCs are available, as well as the standard French folder ('pochette') containing the pair of stamps from each country.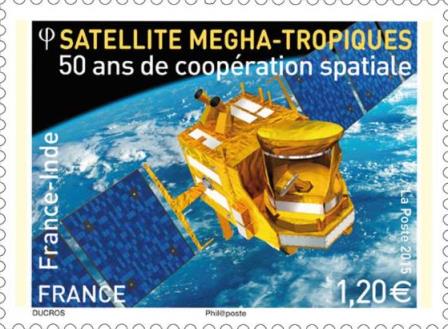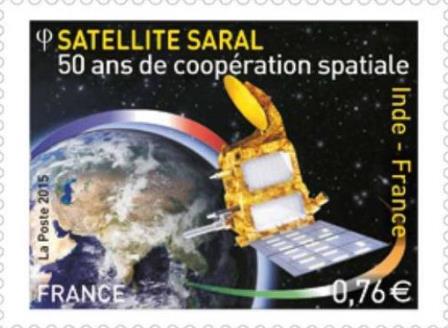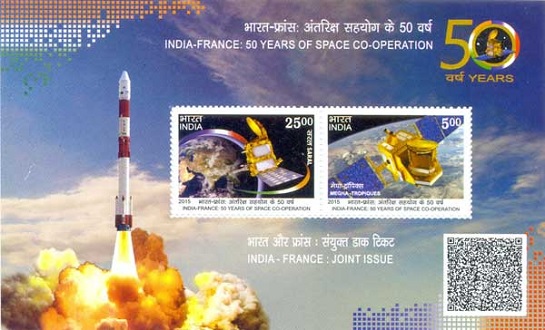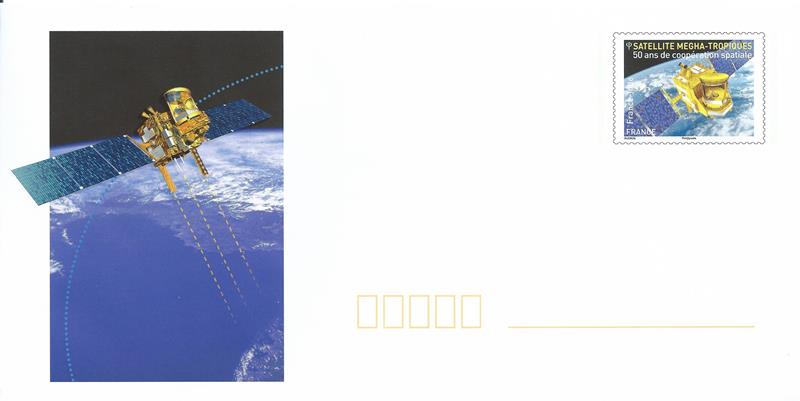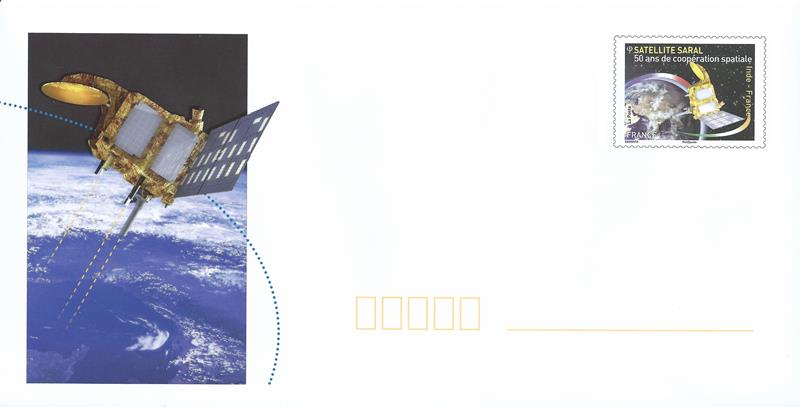 ---
April 12, 2015
On April 10, 2015, the USA and Japan released the dogwood joint issue. The stamps were issued to celebrate the centennial of the gift of flowering dogwood trees to Japan in 1915. Both countries produced a different miniature sheet bearing 4 identical stamps. The Japanese topic stamps represent the 'National Diet Building with cherry blossoms' and the 'Clock Tower in the National Diet Park with dogwood flowers' in Tokyo. The US topic stamps represent 'Lincoln Memorial with cherry trees' and the 'US Capitol building with dogwood trees' in Washington DC. The Japanese souvenir sheet contains the 4 stamps and 6 additional stamps showing dogwood tree flowers and cherry blossom. The US souvenir sheets contains the pairs of stamps and additionally a set of 4 pairs of the US topic stamps. US stamps are self-adhesive stamps.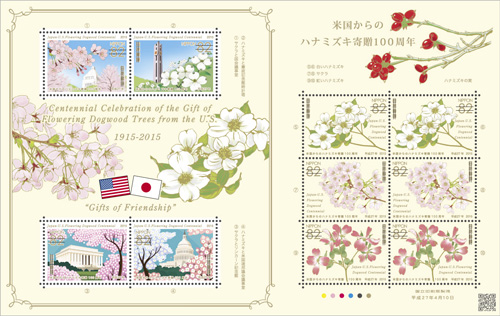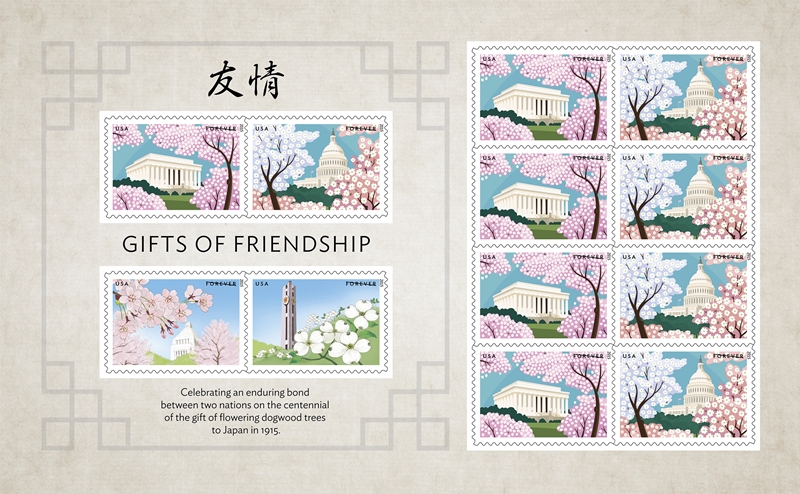 ---
April 3, 2015
Good news: the catalogue update IX - 2015 is now available! It took a long time but there are good reasons. First of all we have to thank Enzo Cafaro who took this initiative in sponsoring the printing of this update. The major change is that this year the update has been printed in full colors.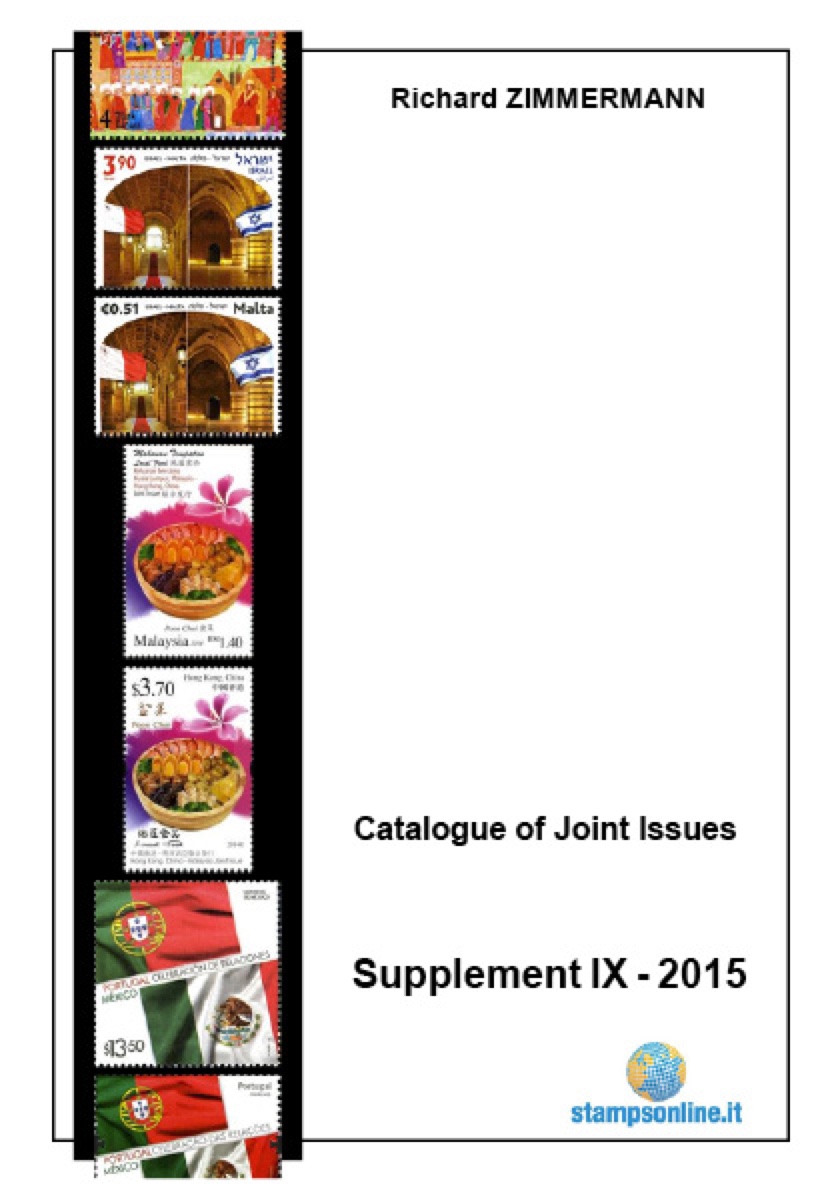 Another change is that the catalogue will be sold through Enzo's company and his web site www.stampsonline.it. So if you have interest, please go straight to this web site and order from there. Enzo is on its way to update his site with an offer of stamps and this part of the web site should also be ready within the next days. So don't hesitate to look at this new place and contact him as well as all sponsors that have participated to this major improvement. If you have difficulties with the web site you can contact Enzo directly under the address cafaroenzo@libero.it.
From now on the updates will be available from Stampsonline.it. If you are interested in the 2006 catalogue and previous updates (I to VIII), you still have to contact me. The change to color impacts the price only by a couple of Euros. I hope this will not refrain you from acquiring this new supplement. Upon the success of this update, Enzo is willing to start printing updates of the main catalogue, also in full color.
---
April 1, 2015
The News from the period January to March 2015 have been archived.
---
All previous information reported in this section is to be found in the News Archives.