Archives Quarter II, 2020
This page is the archived News Page from the April to June 2020 period. All contents have been dispatched in the respective stamp description pages. However there may still remain open questions. Any complementary information is welcome. As soon as an information is archived, the text will not be changed anymore. So if additional information are linked to the below, this will be displayed as a new heading in the currently open News page.
---
May 25, 2020
The Poland Slovakia stamp celebrating the 100th birthday of Pope John Paul II (1920-2005) was issued as scheduled on May 13, 2020 by Poland and on May 18, 2020 by Slovakia. The stamp was issued by both countries in for of miniature sheets of 6 with 6 labels, the label representing Pope John Paul II with Cardinal Jan Chryszostom Korec (1924-2015) in Nitra, Slovakia, 1995. Karol Josef Wojtyla, Pope John Paul II, was born in Wadowice on May 18, 2020.


Cesar ittmann (The Netherlands) provided information about a new joint issue between Belarus and Russia issued on May 8, 2020 celebrating the 75th anniversary of victory in the great patriotic war. This is a parallel issue with two different designs, but both showing a church in the stamp. The margin of the Russian souvenir sheet provides images of bas-reliefs with Soviet soldiers repeating the subjects of postal stamps of the Path to Victory series issued in the period of 2016–2020 (among which several were involved in joint issues during these five years).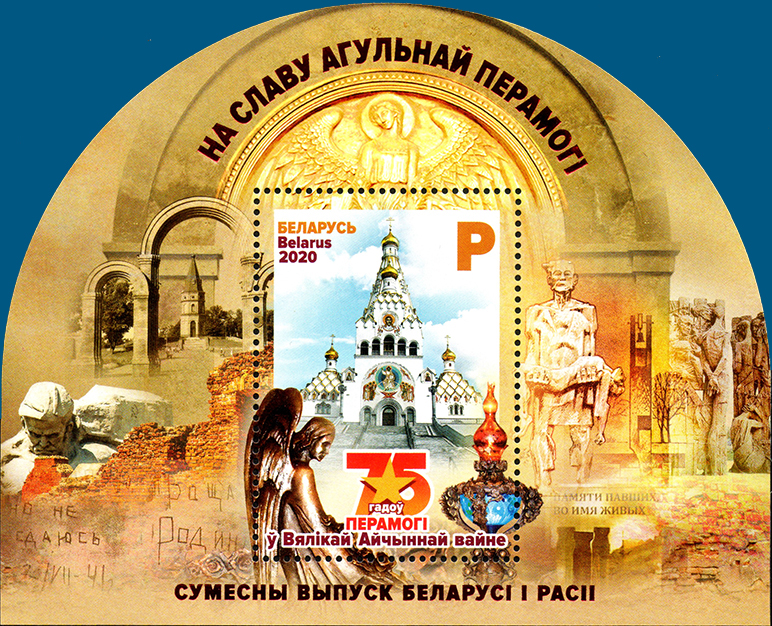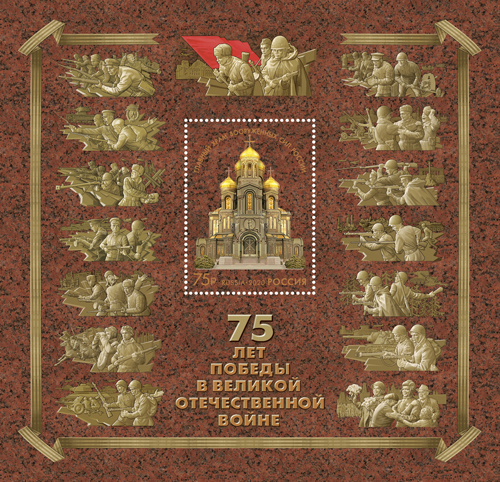 Ali Husnain (Pakistan) provided some information about identical souvenir sheets issued in 2002 by Antigua, Guyana, Nevis and Guyana to celebrate the World Soccer championship. It was difficult to find additional information (with the exception of the date of issue of the Guyana souvenir sheet issued on April 26, 2002) and in particular to find good quality images. It appeared that these stamps were produced by each country together with another souvenir sheet similar in terms of global design but with different main pictures, but also together with two miniature sheets with 6 different stamps each. By scrolling through the year 2002 and focusing on this soccer world championship 2002, it was discovered that countries not involved in this championship (such as Liberia, Gambia, Guyana, Sierra Leone, Grenadines, Antigua, ...) produced by dozen if not more than hundred similar stamps at this occasion. Clearly, all these stamps cannot be considered as joint as they were produced centrally on a private basis. We will just report the identical design stamps in the catalogue under the chapter Omnibus series.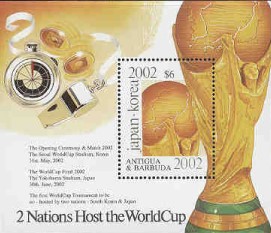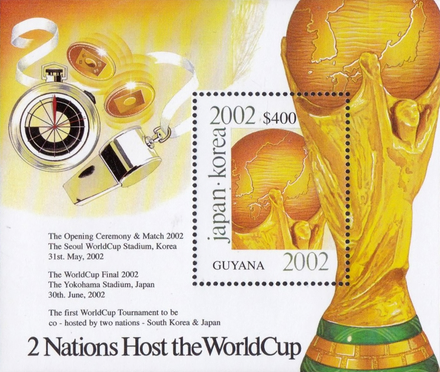 We came to the same conclusion when Jaap Sarelse (The Netherlands) and Cesar Ittmann (The Netherlands) inquired about the stamps recently issued by Central Africa, Sierra Leone and Guinea Bissau (and probably other to come) and in relation with the COVID-19 pandemic. These stamps are definitely not to be considered as joint.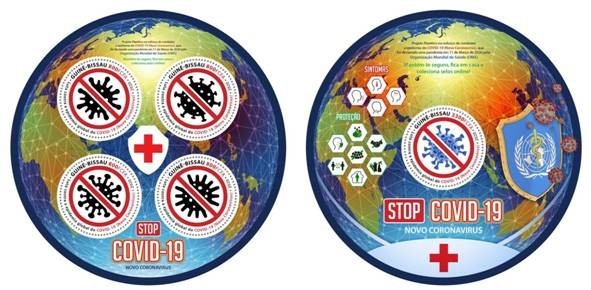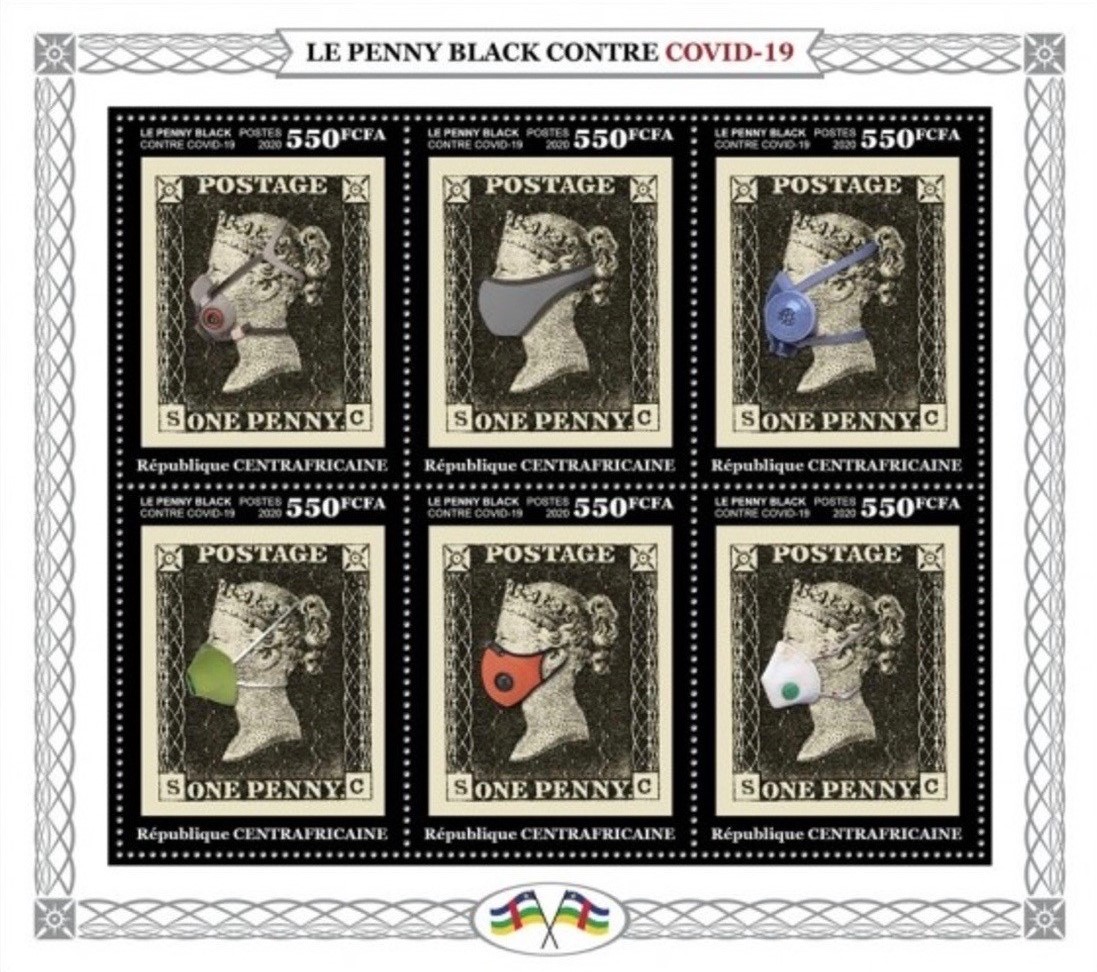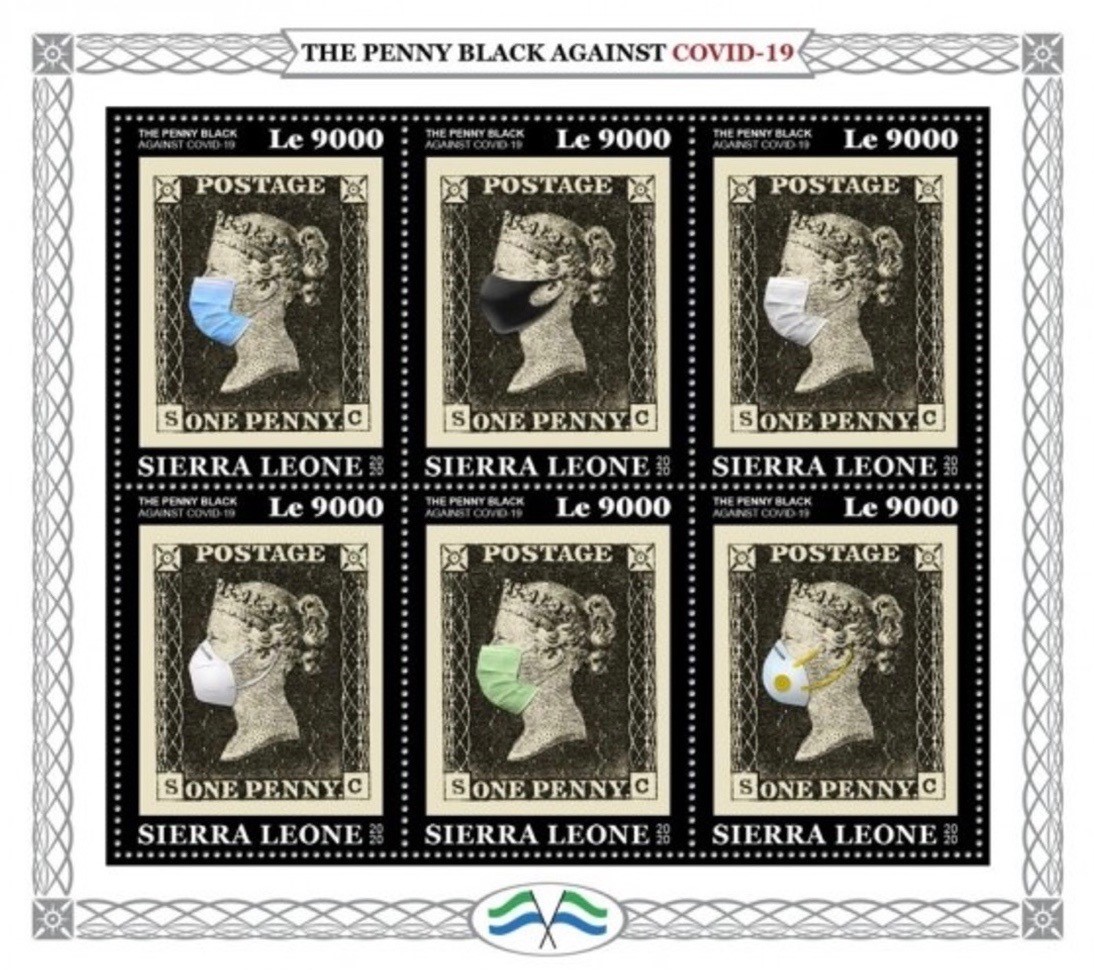 Jaap Sarelse reported about two stamps released on May 5, 2020 by Portugal to celebrate the 30th anniversary of AICEP. Unfortunately and despite the fact that all AICEP country names appear on the stamps, it seems that this pair will remain a standalone item. Any information from other countries is welcome. Mozambique and Macau have already stated they will not issue a similar stamp.

Finally, Jaap Sarelse (The Netherlands) could also collect the following information regarding the Lech Kaczynski stamps issued between Poland and Georgia. Polish stamps were issued as scheduled on April 10, 2020. Georgian postal administration informed Jaap that the Georgian stamps have been printed in France but remained blocked in the country due to the shutdown of airline flights. The Georgian Post is waiting the supply before announcing the release of the stamp.
---
April 26, 2020
In these troubled time, the information about stamps is scarce and the postal and philatelic activities are quite limited. Stamp issue programs may beimpacted or delayed during the next couple of months. Latest news about Milanofil 2020 and the associated ActNow stamps include the following:
- The event Milanofil will be postponed and not cancelled, but the date is still not clear (first attempt September 2020)
- Belarus has alreadt postponed the issue of its ActNow stamp to September (actually will fit with the new Milanofil event dates) without more precise information (initial date of issue was March 27, 2020)
- Stamps for Finland, Russia and Estonia were issued by PetersPost (see illustration below). Those are not Finnish, Russian or Estonian official stamps. Peterspost is a private postal and courrier service company authorized to take care of mails on domestic Russian (St Petersburg, Moscow) and foreign delivery lines (Finland, Estonia). PetersPost issues also it own stamps. These stamps are valid on mail dropped in their own mail boxes in the countries were this company is operating. However this is a private entity. Regarding the Peterspost stamps linked to ActNow, these designs were just taken by the private company, and for this reason these stamps will not be considered as part of the joint issue (even if on their web site they claim being Joint Issues). Estonia was contacted by Jaap Sarelse (The Netherlands) and confirmed that PetersPost simply used the design to print a series of Estonian "MyStamp" stamps. Another reason not to include these stamps in the collection (unless you collect also private post stamps).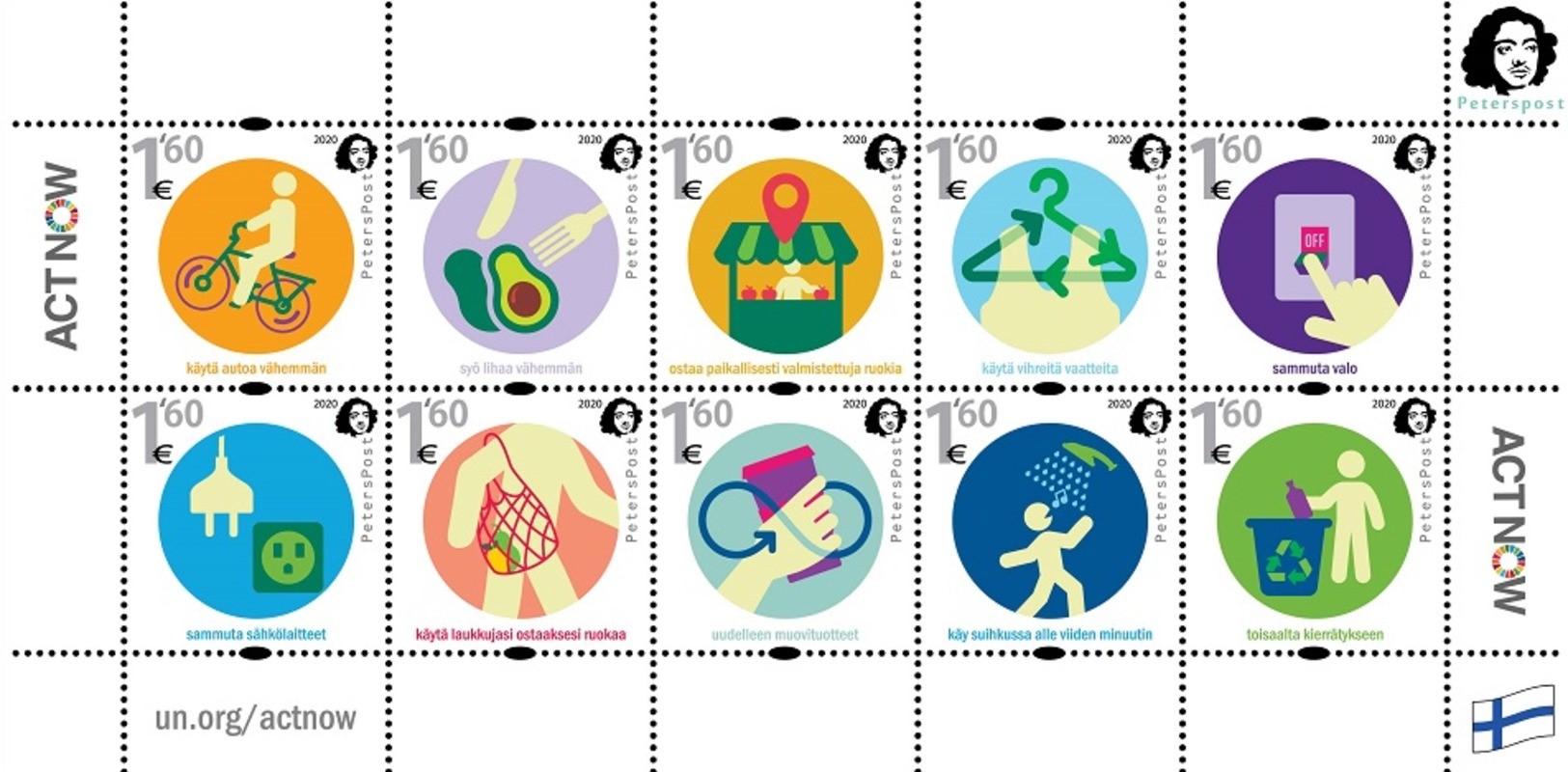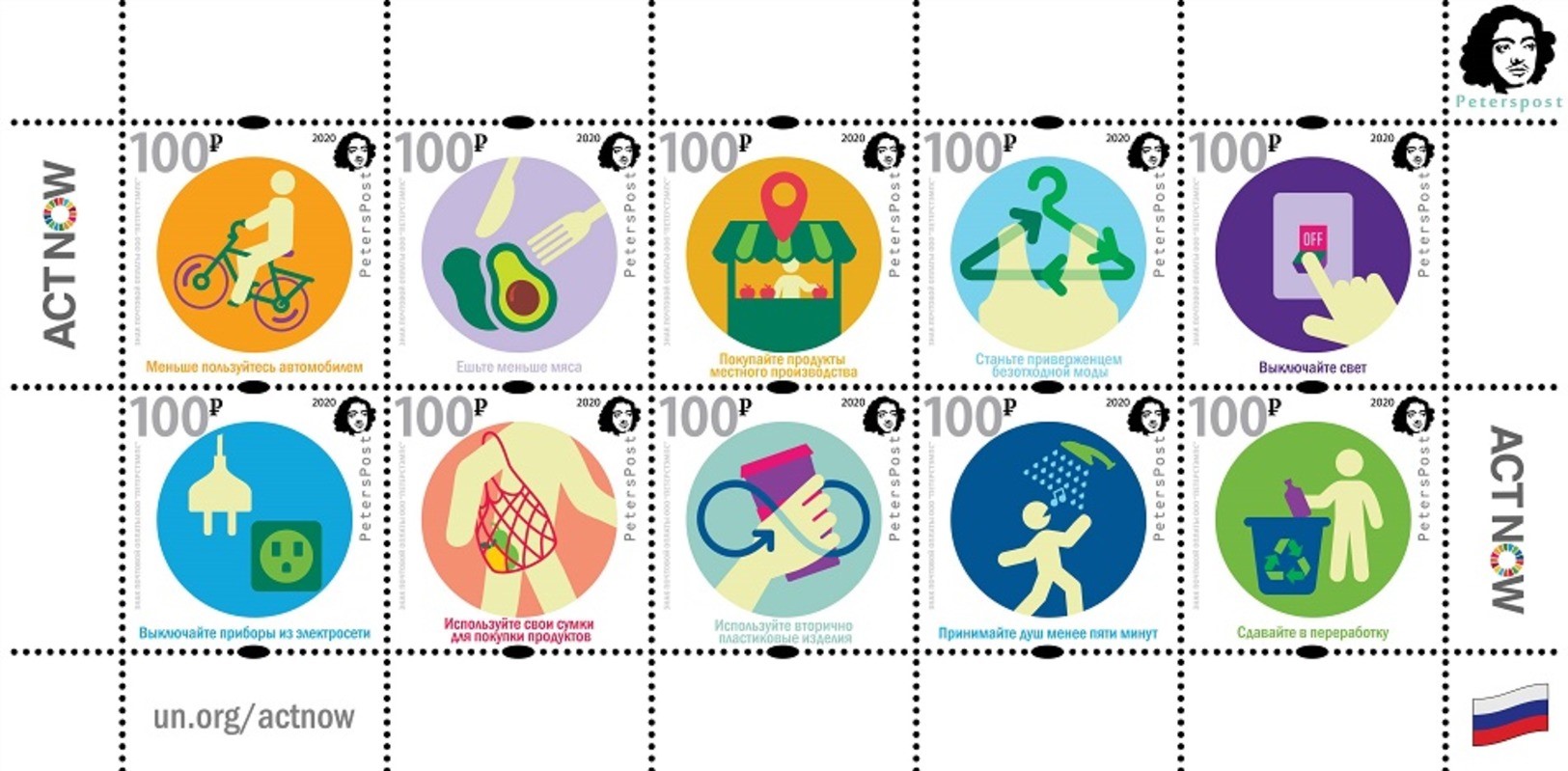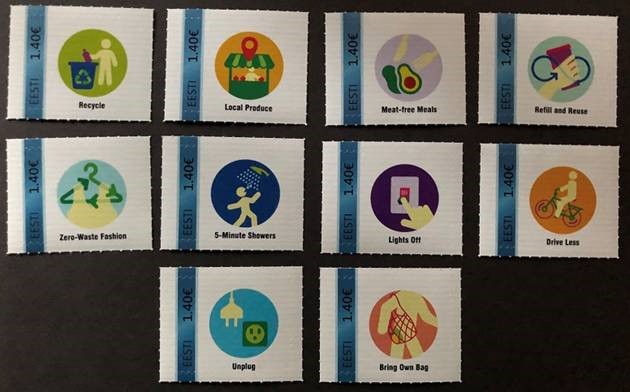 Ali Ahmed Med Achour (Algeria) provided information about a next joint issue between Tunisia and Algeria. A postage stamp dedicated to Oued Majerda straddling the two countries will be issued in August 2020. Called Bagrada in Antiquity, the Medjerda or Majerda is a river which originates in the region of Souk-Ahras in Algeria and then flows east over a length of 106 km including 50 km in the Algerian territory before emptying into the Gulf of Tunis in the Mediterranean.
Grzegorz Omelanczuk (Poland) provided information about a joint issue involving Georgia and Poland. This "We remember 2010-2020" issue advertised as a joint issue with Georgia was released on April 10, 2020. The stamp depicts former President of Poland Lech Kaczyński who died in an aircrash on April 10, 2010. The Poland stamp was issued. There is no information available from Georgia.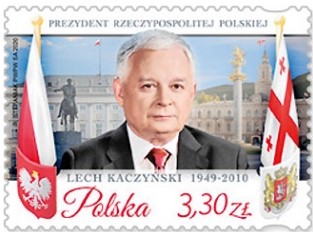 ---
April 1, 2020
The News from the period January to March 2020 have been archived.
---
All previous information reported in this section is to be found in the News Archives.