Archives Quarter II, 2017

This page is the archived News Page from the April to June 2017 period. All contents have been dispatched in the respective stamp description pages. However there may still be open questions. Any complementary information remains welcome. As soon as an information is archived, the text will not be changed anymore. So if additional information are linked to the below, this will be displayed as a new heading in the currently open News page.
---
May 22, 2017
Latest information:
The first picture of the stamp to be issued by Thailand jointly with Russia on July 3, 2017 has been released by the Thailand postal authorities. It represents King Chulalongkorn and Tsar Nicholas II during their first encounter in 1897. The illustration is based on an official photograph taken at that time (found by Grzegorz Omelanczuk, Poland).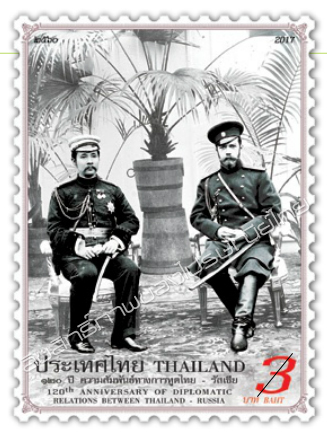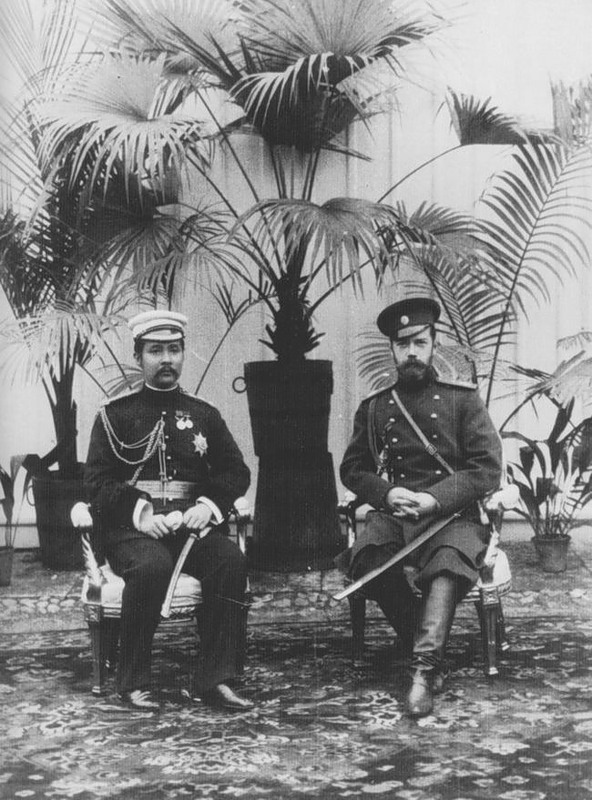 On the occasion of the three-day stamp exhibition in 's Hertogenbosch on 25, 26 and August 27, 2017, it seems that Netherlands PostNL and Post Luxembourg will issue a stamp with validity in both countries. It is announced as a joint issue apparently in the form of a single stamp released on August 25, 2017, but so far we have not had confirmation from the Luxembourg Post and have not seen the design. This would become a new example of a Unique joint issue [U], a type of joint issue we haven't seen for years (also found by Grzegorz)
On May 11, 2017 Romania and the three offices of the United Nations (Geneva, New York, Vienna) issued parallel stamps devoted to endangered species. Each country or office issued 4 different stamps. These stamps represent respectively for Romania: A, Eastern imperial eagle (Aquila heliaca); B, Merlin (Falco columbarius); C, Eurasian Otter (Lutra lutra); D, Beluga (Huso huso); for United Nations (Geneva): E, Pygmy chameleon (Rhampholeon spp.); F, Devil ray (Mobula spp.); G, Grandidier's baobab (Adansonia grandidieri); H, Green burrowing frog (Scaphiophryne marmorata); for United Nations (New York): I, Masobe gecko (Paroedura masobe); J, Thresher shark (Alopias spp.); K, Clarion angelfish (Holacanthus clarionensis); L, Blaine's fishhook cactus (Sclerocactus blainei); and for United Nations (Vienna): M, Caucasian tur (Capra caucasica); N, Nautilus (Nautilidae spp.); O, Natal ginger (Siphonochilus aethiopicus); P, William's dwarf gecko (Lygodactylus williamsi).
When two countries that are used to print a large number of stamps and sub-products each year come together, not only the number of stamps is high, but also the number of combinations of mixed products becomes huge. Everything we do not like in philately, i.e. excess of products just to have philatelists spending their money. Next to the 16 different stamps listed above, this parallel issue includes also:
- for Romania four miniature sheets of 5 stamps and one label (next to the same stamps issues in four panes of 32)
- a souvenir sheet with the four stamps
- four postal stationeries (covers) issued especially at the occasion of the Essen Philatelic Exhibition opening on May 11, 2017
- of course local FDCs with individual stamps, but also with the 4 stamps, as well as with miniature sheets of 5 stamps
- the same for the three UN offices i.e. 4 stamps each in blocks of four, FDCs with individual stamps, with blocks of four with and without margin and even FDCs with full sheets of 16 ,
- United Nations mixed FDC involving the three offices, as well as as many maxi cards
- the United Nations issued also a special folder containing all UN stamps, an item that is available either mint or first day cancelled
- among the mixed products, the different possible combinations include three covers with one Romanian series of 4 stamps together with one of the UN offices block of four, the same with the Romanian souvenir sheet instead of the 4 individual stamps, and a very big cover with all 16 stamps.
If one wants to own one sample of each of these products and if one can buy them directly from the post offices and not via intermediate sellers or eBay/Delcampe, then one should be ready to spend about € 400! (not including the full 32 stamp panes from Romania). We just hope that in the meantime we will not discover that Romania has also issued imperforated stamps or that the United Nations have issued booklets!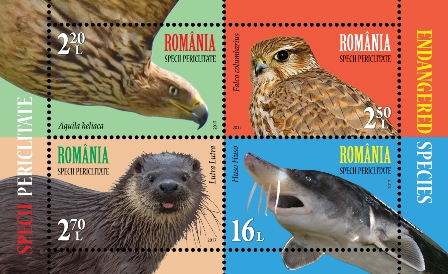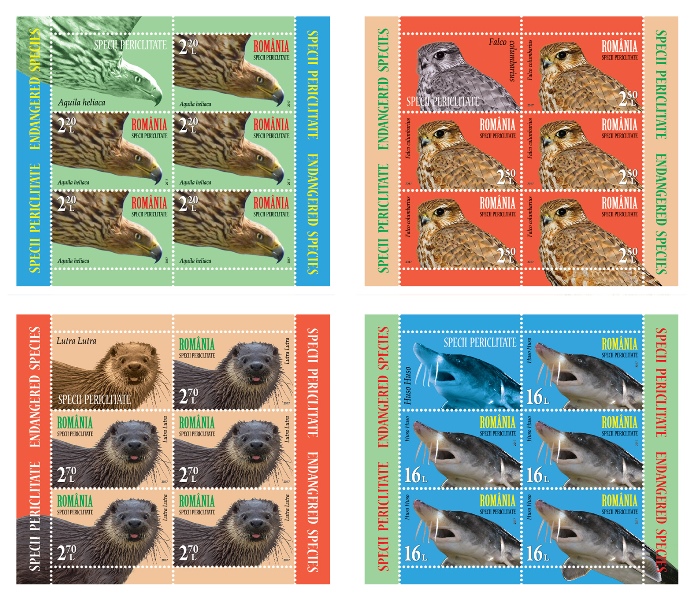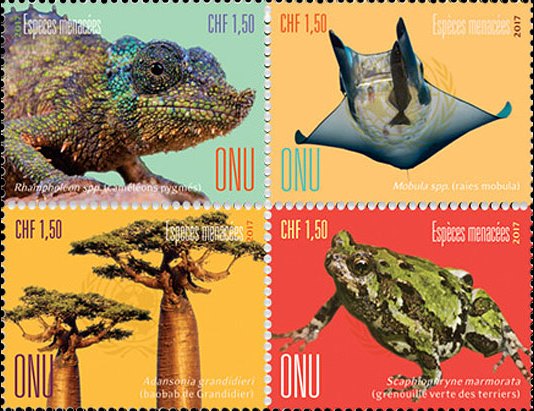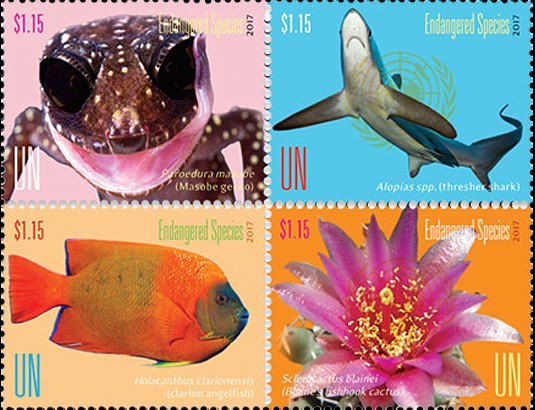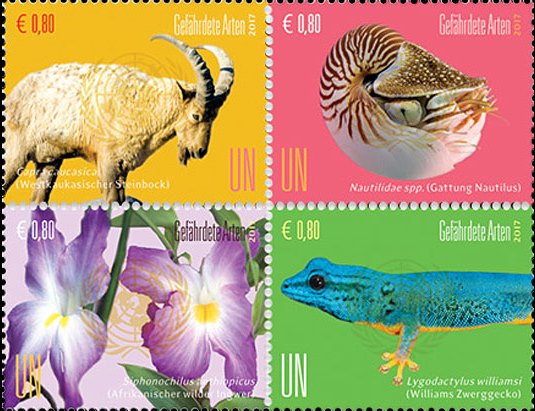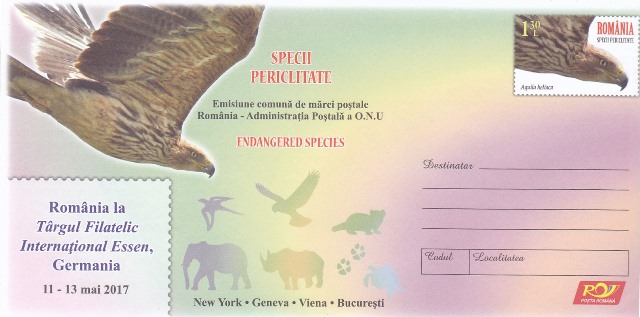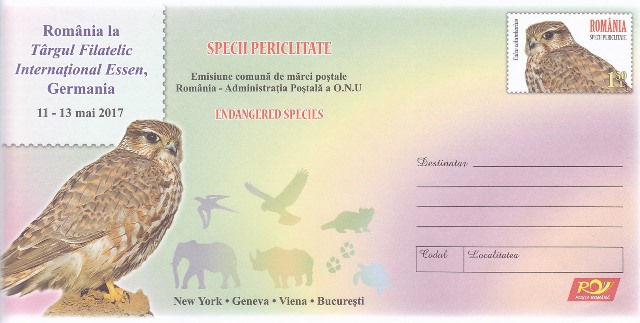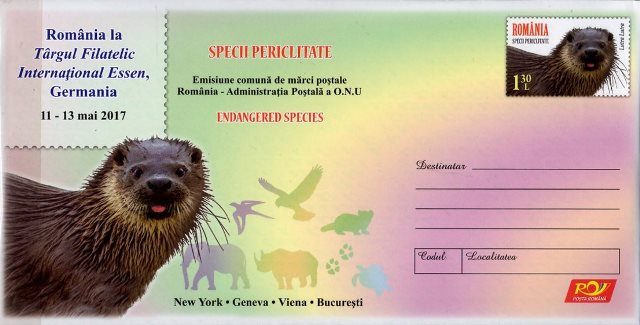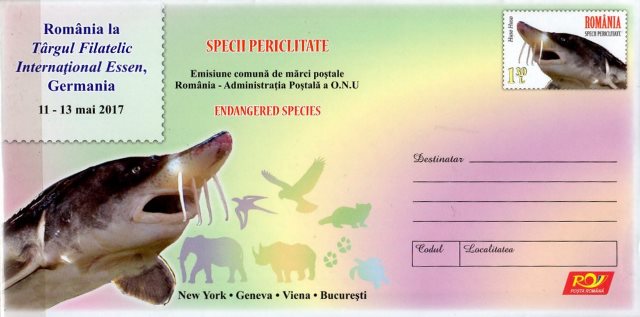 Jaap Sarelse (the Netherlands) received a mail from the German Post which is a kind of postal stationery with the Luther stamp from the April 13, 2017 issue as stamp imprint. Actually this type of material is used only by the Post itself and not available for sale at post offices. Therefore it cannot be considered as part of the joint issue with Brazil, but for the sake of completeness it is worth mentionnig it here.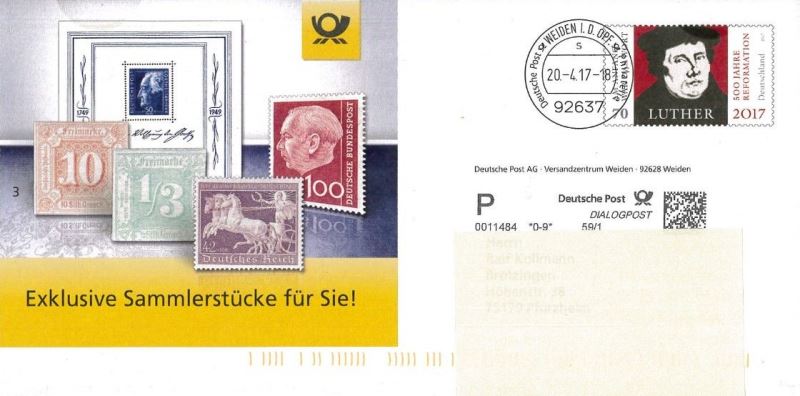 On January 14, 2017, in the news section we reported about stamps issued by Peterspost (Russia/Finland) and we mistakendly considered them as fake stamps. This has to be corrected as it is not the case. Peterpost and Peterstamp are private postal companies active in Finland and Russia which are issuing stamps that can regularly be used on mail, mainly from Helsinki and Saint Pertersbourg (although PeterPost's territory is expanding). The recently discovered "Think Green" stamps from PetersPost (Russia) belong to these issues. These stamps are not part of the official "Think green""series, but have similar design. As we have reported only occasionally about private post stamps so far, and not in an exhaustive way, we will not consider them as part of the Europa joint issue.
However as the number of private postal companies issuing their own stamps is increasing considerably, we should maybe start consider reporting also these stamps in the future. Any help to identify first all the private postal companies issuing stamps would be welcome.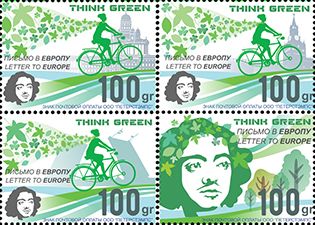 Don Birschel provided the first images of the May 15, 2017 joint territorial issue involving Denmark, Faeroe and Greenland and released at the occasion of the 50th anniversary of Queen's wedding.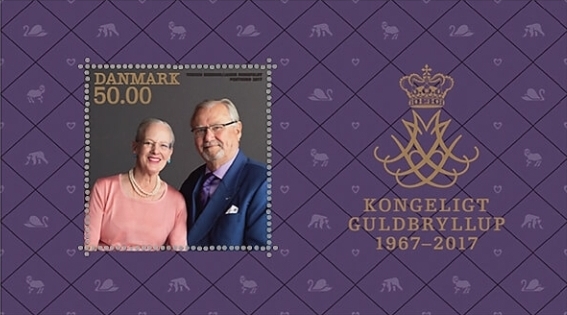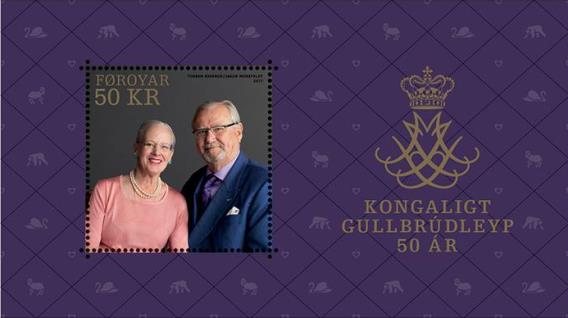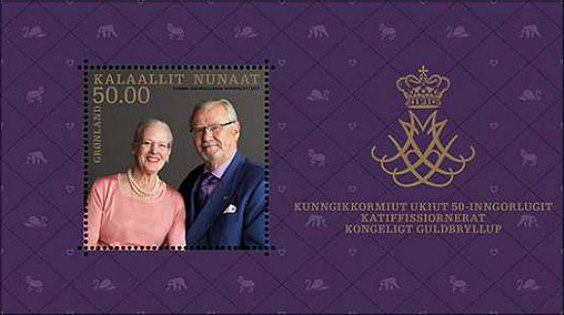 On April 5, 2017 Armenia issued a postal stationery (cover) celebrating the 25th anniversary of relationship with PR China. The Chinese counterpart has not been seen so far and it may be possible that this item will remain an isolated unilateral document.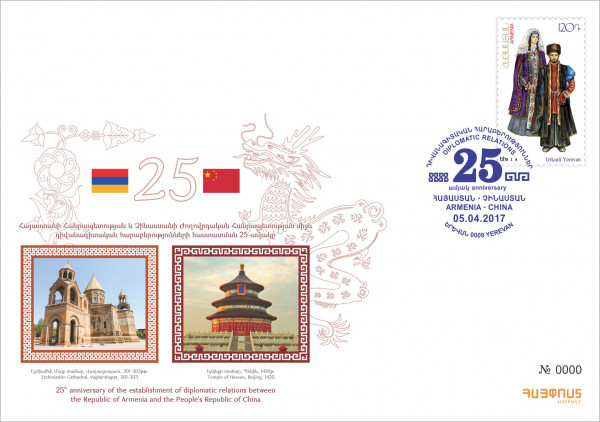 The Bulgaria - Ukraine joint issue was released on May 22, 2017. For the time being we found only a first image for the Ukrainian souvenir sheet.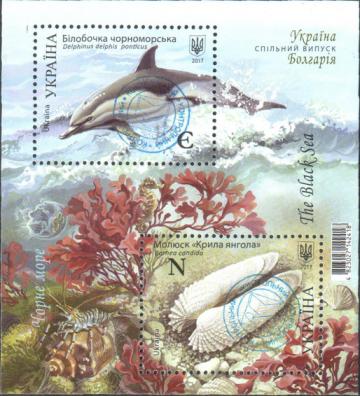 ---
May 7, 2017
Great discovery from Don Birschel (USA), not even noticed in France yet, by French Polynesia and Pitcairn and relative to women and the Bounty. These stamps were released during the international philatelic exhibition 2017 in Melbourne, Australia, on March 30, 2017. As the designs are different this must be considered as a parallel issue.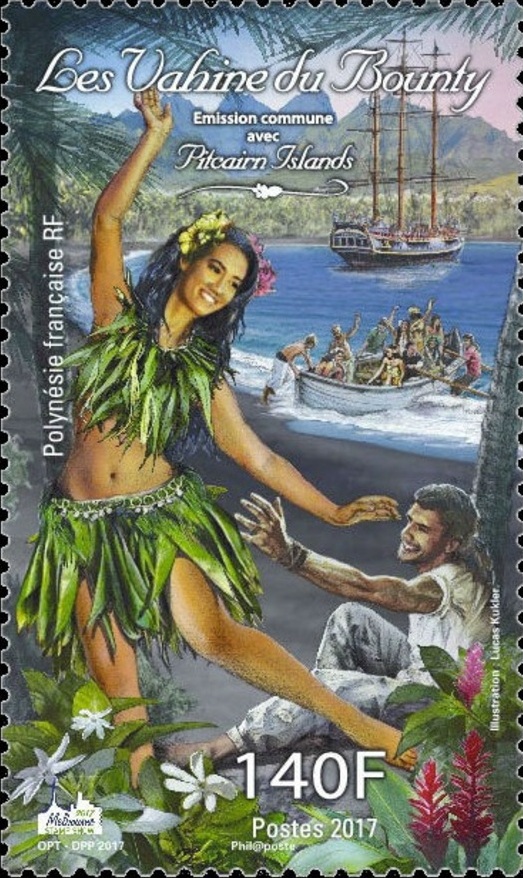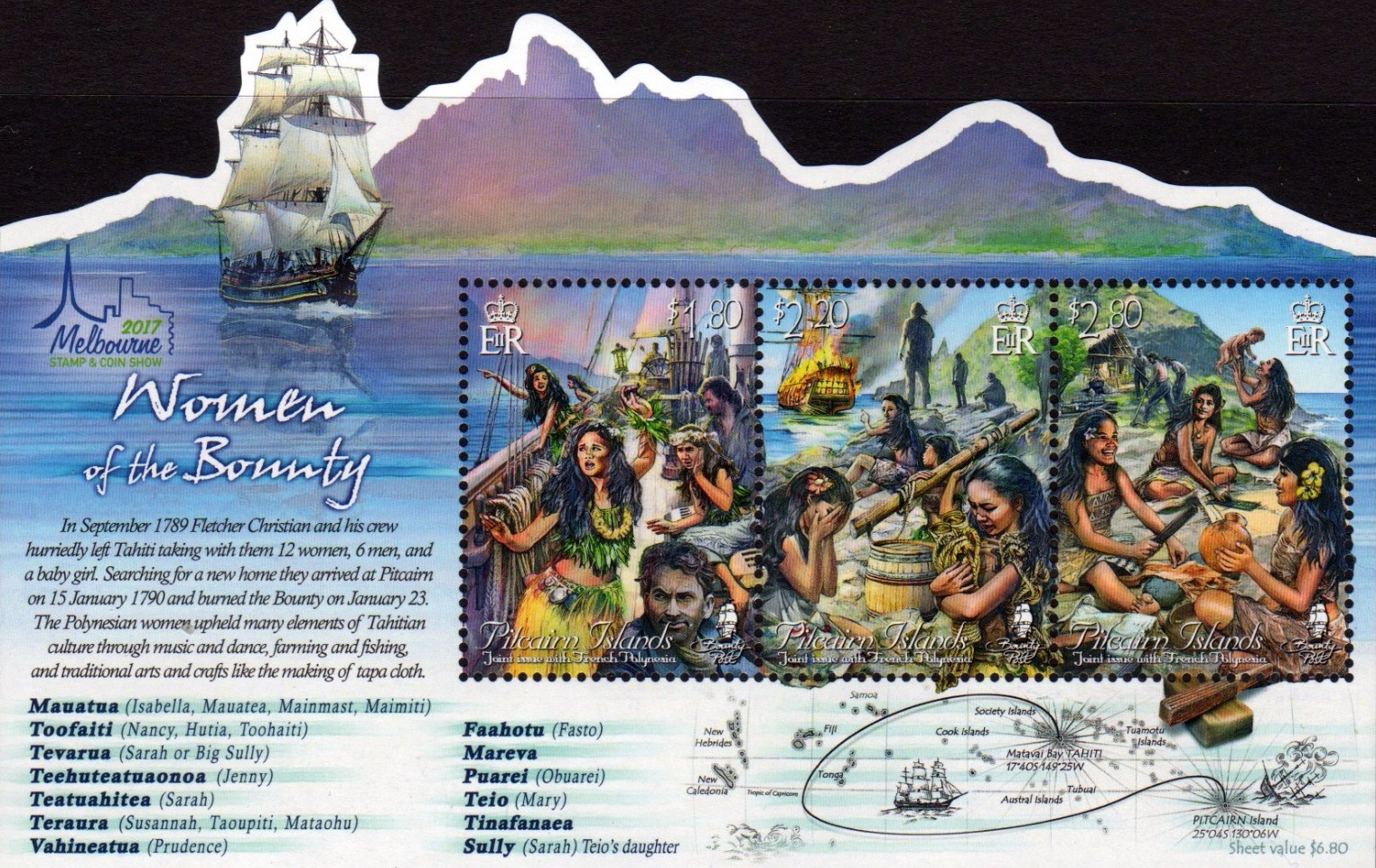 Grzegorz Omelanczuk (Poland) reported that on April 10, 2017, Russia released a pre-stamped envelope at the occasion of the 25th anniversary of diplomatic relations with Azerbaijan. A similar cover but with a stamp was issued by Azerbaijan, but so far we do not know the exact date of release of this item.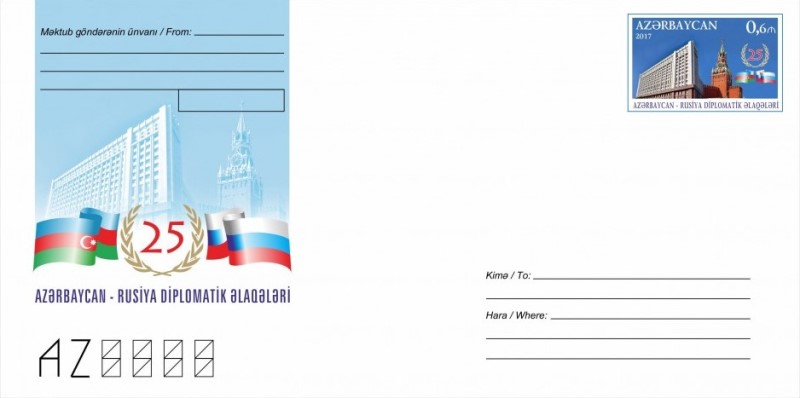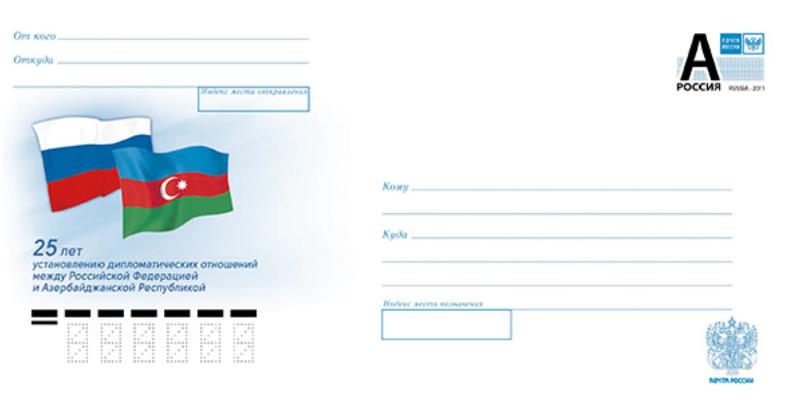 ---
May 3, 2017
The catalogue Supplement XI, 2017 is now available and can be acquired via Enzo Cafaro under www.stampsonline.it. The web site should be updated very soon, but the prices are the same as last year i.e. €6,00 plus postage fees (Italy €9.00, Europe Zone 1, €11,50). The full in color booklet has 56 pages (actually 4 pages more than previous years because Europa stamps are detailed extensively).
---
May 3, 2017
Latest releases:
On April 13, 2017, the Brazil - Germany joint issue was released as expected.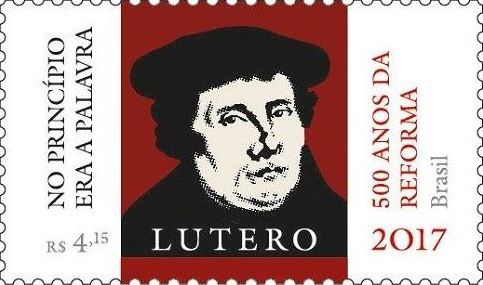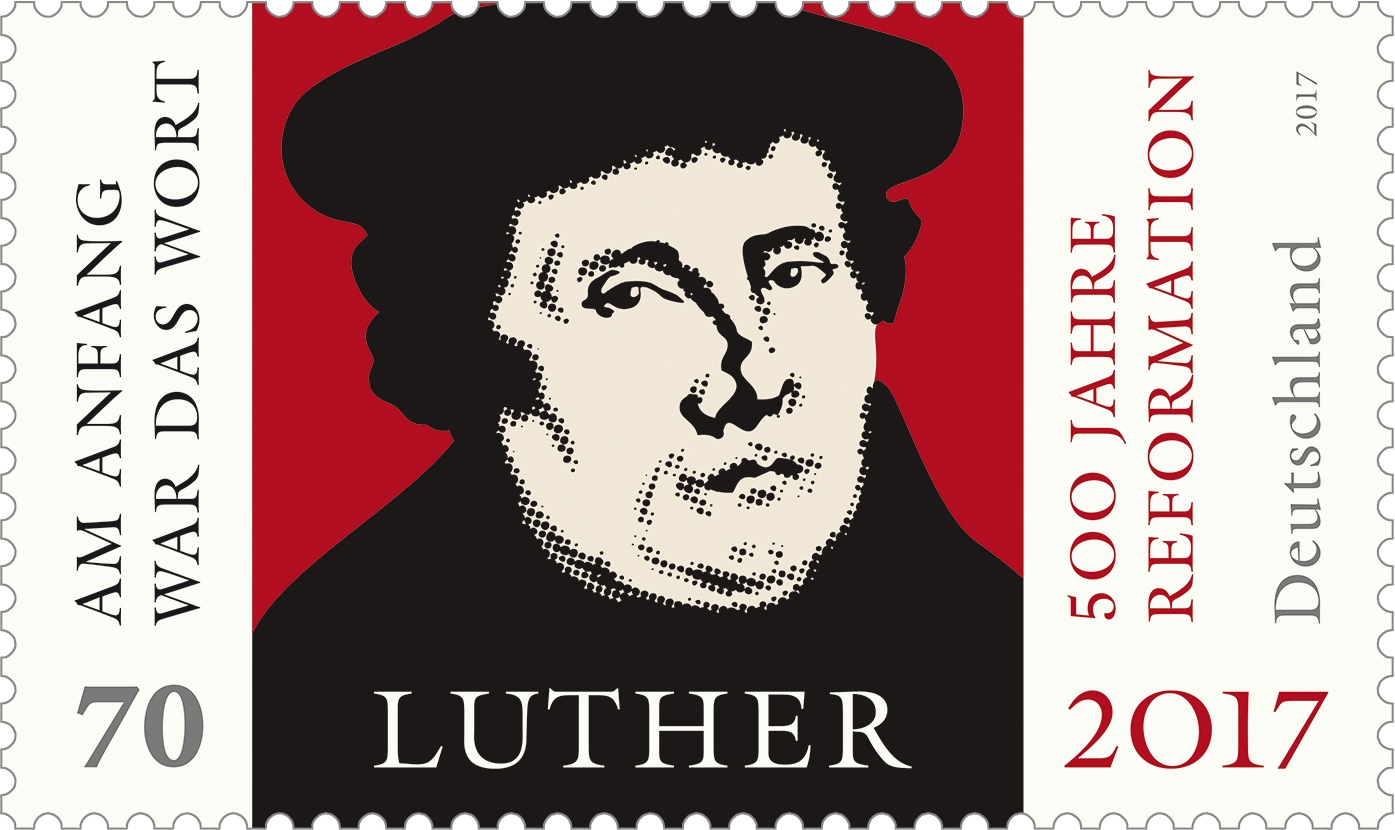 The Austria - Slovenia joint issue scheduled for the month of May will finally be released on May 13, 2017 and involves also Croatia, Hungary and Ukraine. This issue in form of five individual but identical souvenir sheets celebrates the 300th birthday of Maria Theresa of Habsburg. First images became available via Enzo Cafaro (Italy) and Grzegorz Omelanczuk (Poland)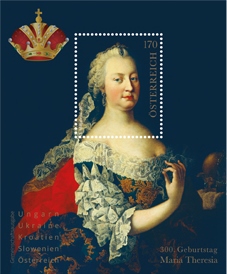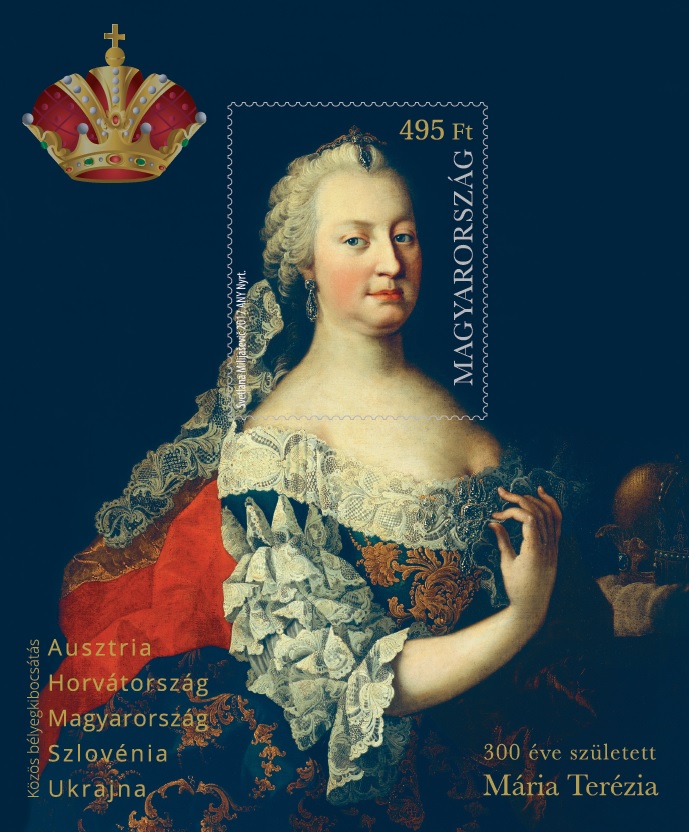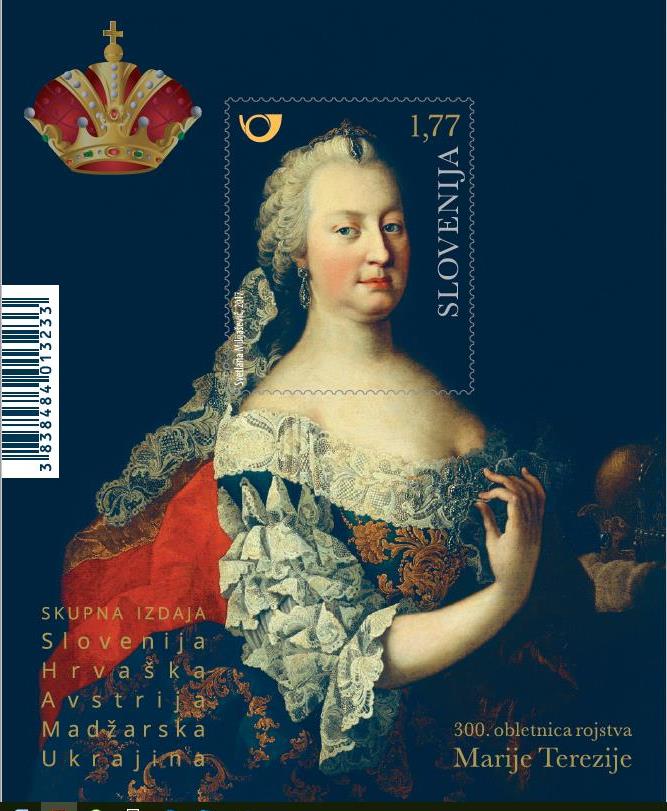 ---
April 10, 2017
One month without uodating the site and plenty of thinks happened during these four weeks:
The Fatima miracle celebration involving Luxembourg, Poland, Portugal and Slovakia issued around March 13, 2017 led also to the production of a mixed folder (24x24 cm, 12 pages, price around € 13,00) containing the four souvenir sheets mint. Actually two of these folders came to the market, one written in Slovakian and English, the other in Portuguese and English (information provided by Jaap sarelse, the Netherlands).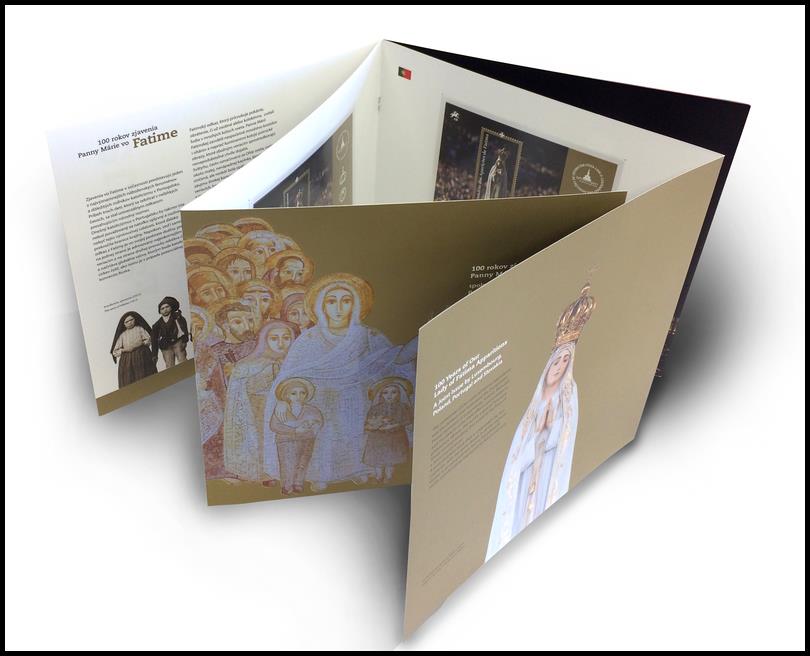 Israel and Portugal issued a common stamp with topic Dolphins as scheduled on April 4, 2017. The Portuguese stamps were produced in sheets of 10 stamps but 5 tête-bêche pairs also with the same 10 tabs. Israel issued also the stamps in miniature sheets of 10 but not tête-bêche and therefore only with 5 tabs.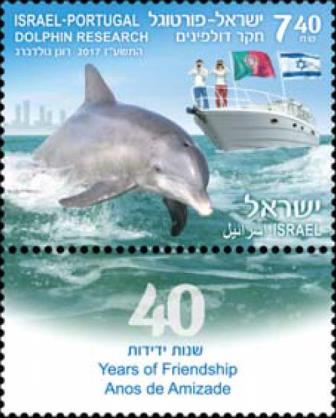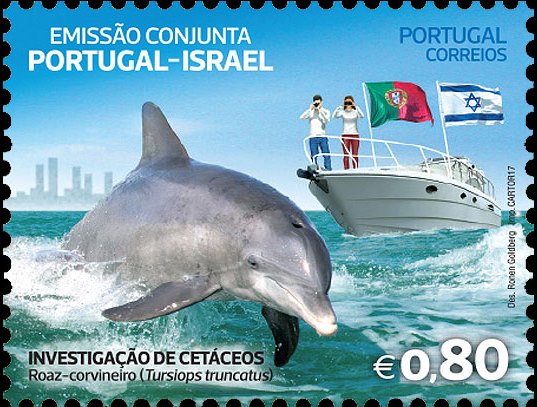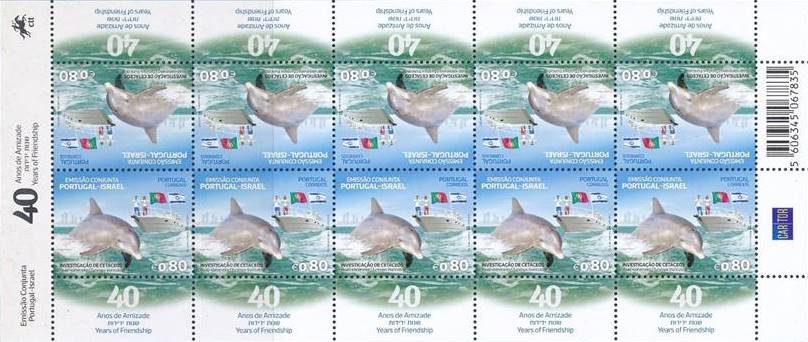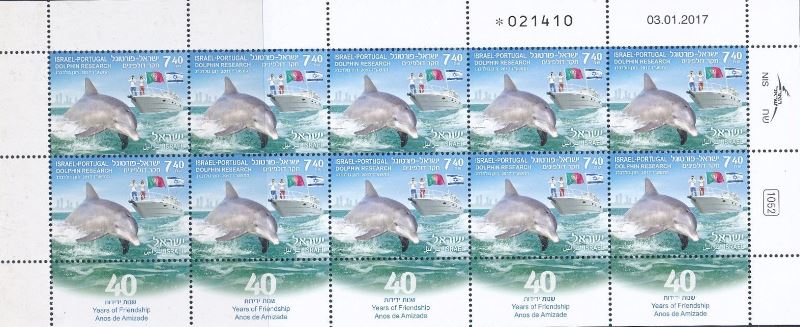 The battle of Vimy stamps were issued on May 8, 2017 by Canada and France. Both countries issued a souvenir sheet with two identical stamps. Canada issued one of their stamp as a booklet of ten self-adhesive stamps. French stamps are only available as a souvenir sheet. A special mixed "pochette" containing both souvenir sheets became available at the French post offices. Mixed first day covers are also available (Dominique Josse, France, was the first one to provide detailed information about this issue).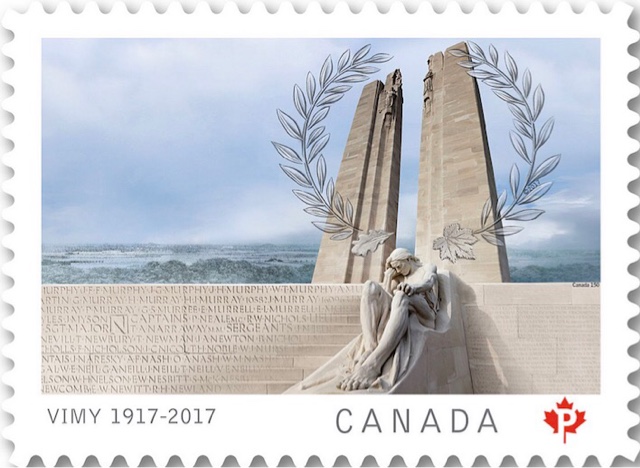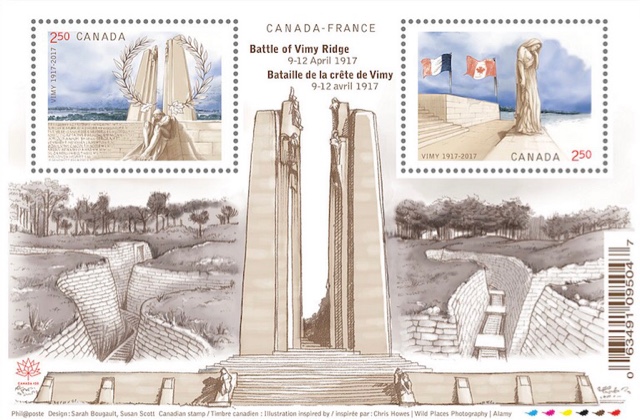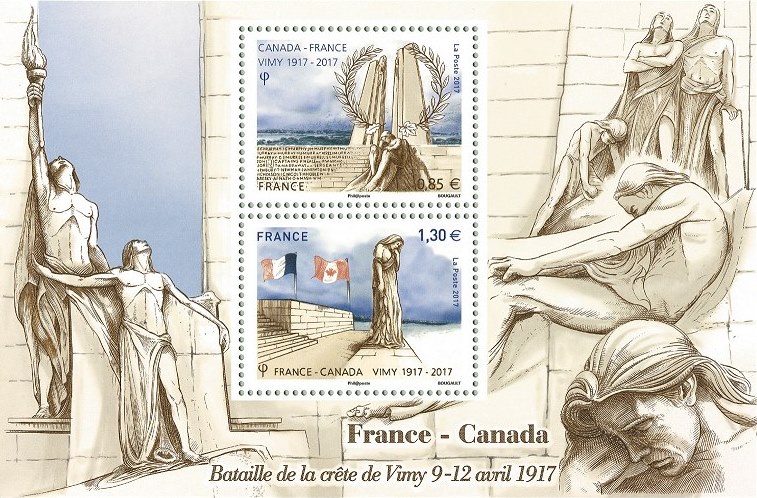 ---
April 10 , 2017
Mansoor Moazzeni (Iran) explored deeper the October 9, 2001 twin issue related to the United Nations international year for the dialogue among civilizations [T20011009]. This issue reported in the 2006 catalogue on pages 276 to 278 involves 38 countries having released at least one stamp with the same design at that same date. Additionally another 19 countries released stamps with the same design but at different dates and another 5 countries released different design stamps but at the date of October 9, 2001. Finally to be complete we should add 4 other countries which produced different stamps at later dates.
Mansoor found out that Algeria and Ivory Coast produced both a non-perforated print proof and panels of imperforated stamps in addition to their stamdard perforated stamps.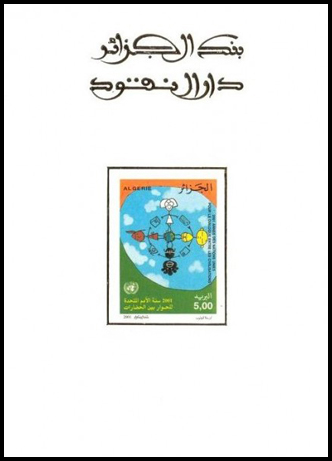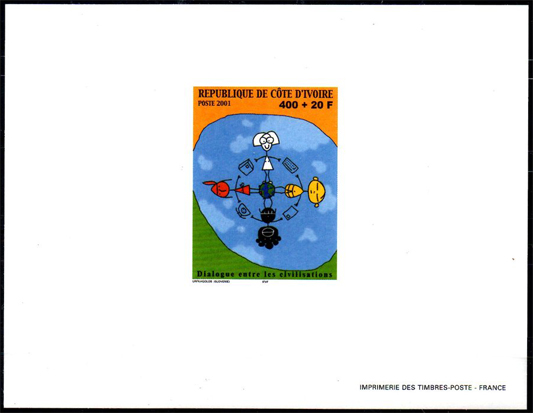 The common illustration of this series was designed by Urska Golob from Slovenia who did win a contest to which 28 countries participated. On page 278 of the catalogue is mentioned that the word Slovenia appears on the Kuwait stamps next to the name of the designer. It remains quite strange to observe foreign country names on stamps, but it happens for diverse reasons. Mansoor discovered that the word "Slovenia" or its translation appears also on the Ivory Coast and the Zimbabwe stamps.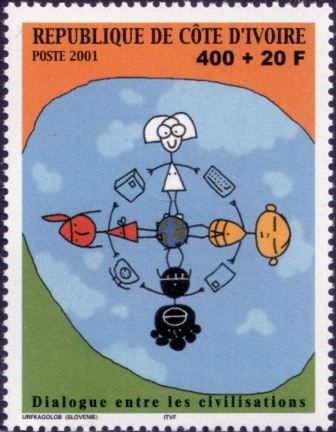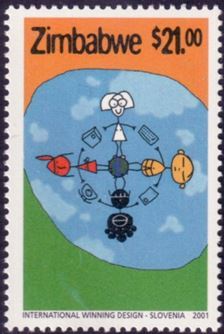 ---
April 10 , 2017
Among the new information for the near future we have to notice the following:
The doubtful issue involving Romania and the United Nations offices will finally be released but on May 11, 2017. The topic will be endangered species (information brought by Jaap Sarelse, the Netherlands).
The Pakistan Turkey joint issue initially scheduled to be released on March 22, 2017 was postponed to August 14, 2017 (information from Jaap Sarelse, The Netherlands).
The 2017 France - Russia joint issue is finally confirmed by the Russian postal administration. One common stamp will be issued on September 1, 2017 and will be devoted to the Normandie-Niemen fighter squadron of the French Air Force. The squadron served on the Eastern Front of the European Theatre of World War II with the Soviet 1st Air Army (information provided by Grzegorz Omelanczuk, Poland).
Fabio Bonacina and Enzo Cafaro (Italy) inquired about the status of the 'Post and Go' labels from Guernsey and Jersey overprinted with the 2017 Melbourne exhibition announcement. Date of issue seems to be March 30, 2017 and both postal administrations will have a shared booth during the exhibition. At a first glance, we started considering these items as a joint issue although it is an overprint and not a special stamp issued at this occasion.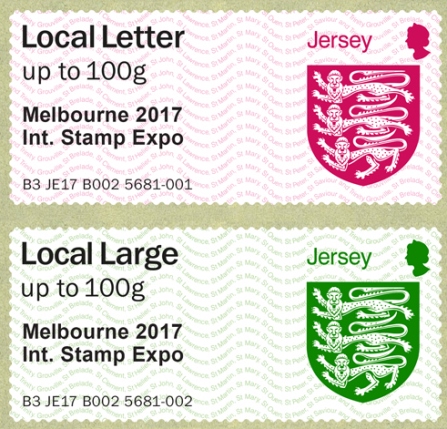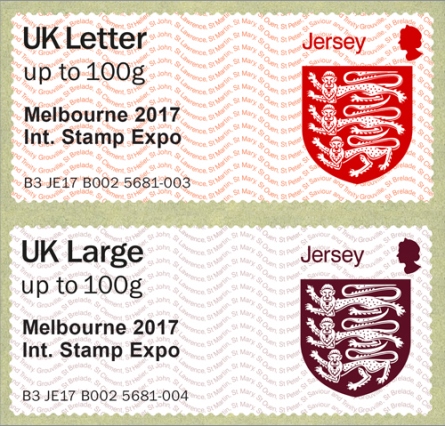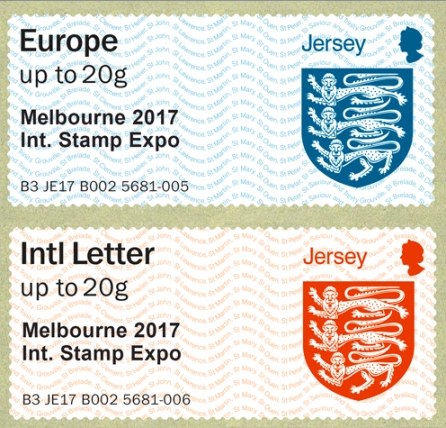 If we keep them in the catalogue, we will have to create a new subgroups of overprinted joint labels. There are numerous other 'Post and Go' labels that are overprinted by British entities and without looking far we discovered that the the 65th Anniversary of Her Majesty the Queen's accession to the throne led also to overprinted labels by Guerney and Jersey, but also by Great Britain. Indirectly this means that there must be more often than thought joint overprinted labels that had been created in the past. We are now looking for a source of information that can provide us these data and eventually we will add them in the catalogue. The new category is not defined, but it will definitely not be considered as a true twin issue. The category [OP] (overprinted) already exists in the catalogue, but not yet overprinted label. Those stamps are considered as non-approved joint issues, but still appear in the catalogue. Probably these labels will be added to this same category and just be listed in the catalogue. Lets collect more information and have your opinion as well before deciding.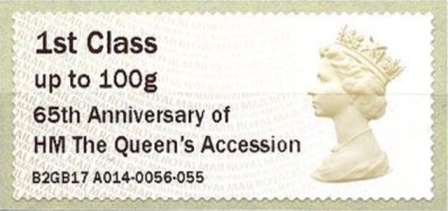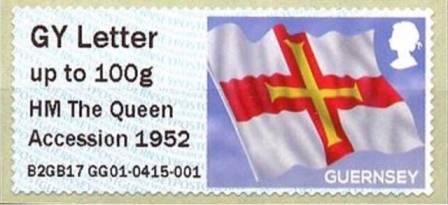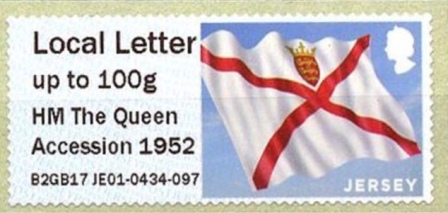 ---
April 1, 2017
The News from the period January to March 2017 have been archived.
---
All previous information reported in this section is to be found in the News Archives.