Archives Quarter IV, 2016

This page is the archived News Page from the October to December 2016 period. All contents have been dispatched in the respective stamp description pages. However there may still be open questions. Any complementary information remains welcome. As soon as an information is archived, the text will not be changed anymore. So if additional information are linked to the below, this will be displayed as a new heading in the currently open News page.
---
December 22, 2016
My mailbox is full of a series of requests for information I have not had the time to process so far. I just needed more time to check the data and I wanted also to share those answers. Here are the first results (thanks to all readers who did provide these information):
Grzegorz Smialkowski (Poland) checked the recent information provided mainly on Polish joint stamps and Eastern European countries.
In the Catalogue Supplement X, 2016 we described a newly discovered joint issue betwen Poland and Hungary and dedicated to General Josef Bem [P19501210]. The corrections are as follow: the background battle of Piski picture was not done by Jan Matjeko but by Endre Horvath (1896-1954). The Polish portrait of Bem is based on a lithography from Marie Alexandre Alophe (1812-1883). The Hungarian portrait of Bem was performed by Endre Horvath and is based on a picture from that era.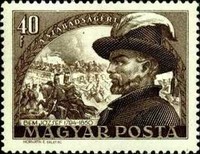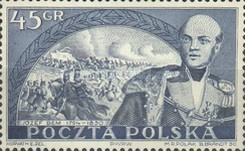 On February 15, 2016 the Czech Republic post issued a commemorative sheet at the occasion of the 25th anniversary of the Visegrad group based on the joint stamp issued in 2011 [T20110211].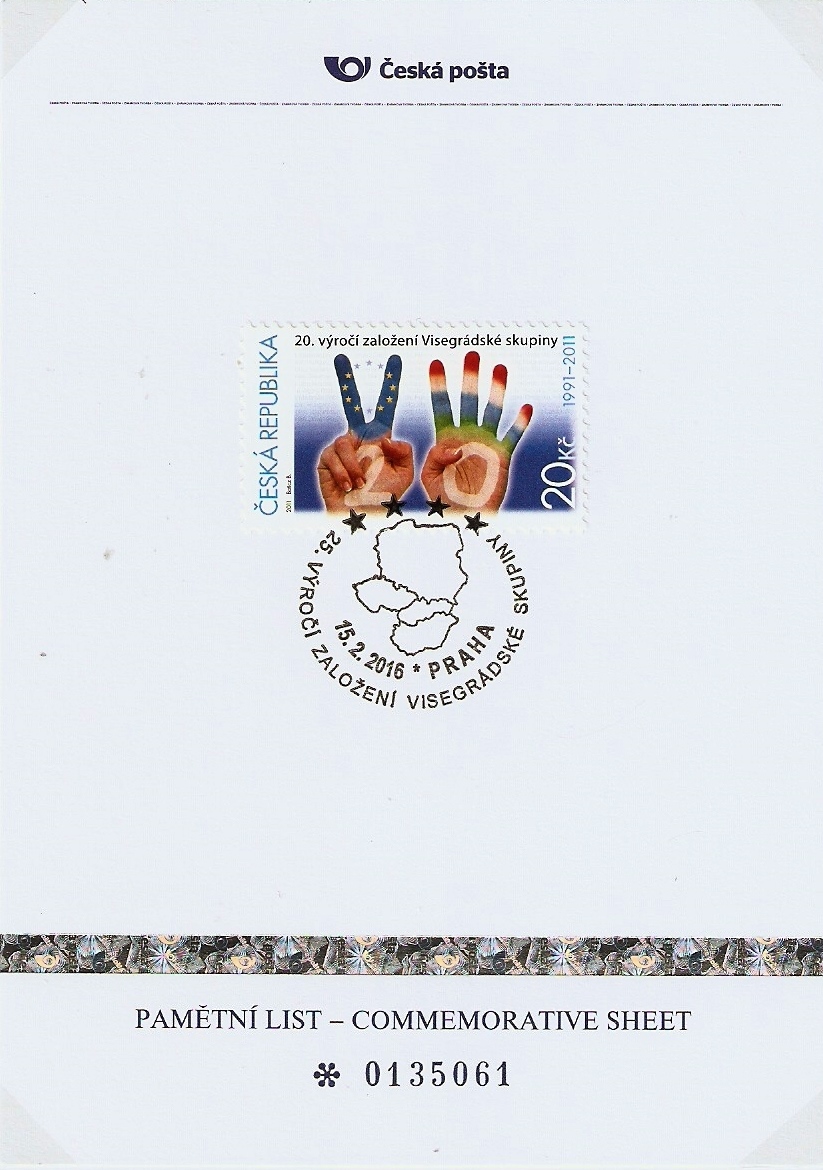 Grzegorz reported also about two identical and astonishing stamps dedicated to the union 'Solidarnosc' and Lech Walesa. The first one was issued in Poland on August 17, 2005 (25th anniversary of the trade union), the other in Macedonia on December 6, 2008 (Macedonia - Polish friendship and cultural cooperation). Unfortunately it looks simply that Macedonia borrowed the design of the Polish stamp, but there is no common reason to have these stamps issued so wide apart. They cannot be considered as joint issue but they will be reported in the catalogue in the category non-accepted / borrowed design [N/BD].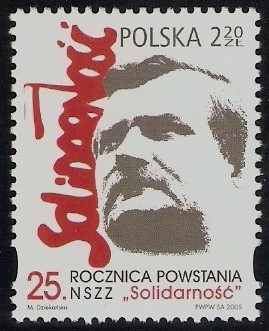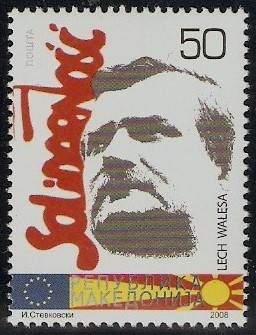 Mansoor Moazzeni (Iran) is systematically checking all omnibus series and some questionable stamps. He has been asking the reason why some of the following stamps are not described in the catalogue:
Mansoor found the stamps depicted below, both issued in 1994 for supporting the Red Cross by Macedonia (May 8, 1994, but a similar set was issued already on May 8, 1993) and Slovenia (June 1, 1994). Initially I thought these stamps could be cinderellas, but they are both reported in the Michel Catalogue under the heading Postal Tax Stamps, and as such to be considered as real stamps. However dates of issue are different and there is no relation between the two countries. I suspect that for this identical application (solidarity week), the design was provided by the Red Cross to both countries which used them the same years. As a consequence these two stamps cannot be considered as joint, but because the picture is identical, they will be reported in the catalogue under the [N] heading. I took some time to explore the other postal tax stamps in order to find additional matches. Next to Macedonia and Slovenia, at least Jugoslavia also issued a series of tax stamps. There may be other countries to check. So far nothing analogue was found.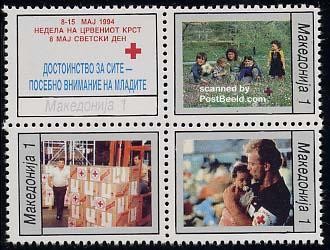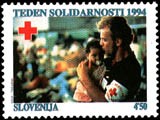 Mansoor found and bought some stamps regarding "1965: International Cooperation" from the countries Hungary, Dahomey and El Salvador he could not find in the catalogue, nor the supplements. After carefull checking the conclusion is the following: For Salvador one has to look at the entry [T19650626] under the letter "S" for "Salvador" and not "E" for "El Salvador" and the stamps appear under the eline 47a on page 84. The two others are realy missing in the list and will be added to the catalogue. However as their design is different from the original common design, they will be simply added to the list of additional stamps in footnote under Hungary (June 25) and Dahomey (June 25).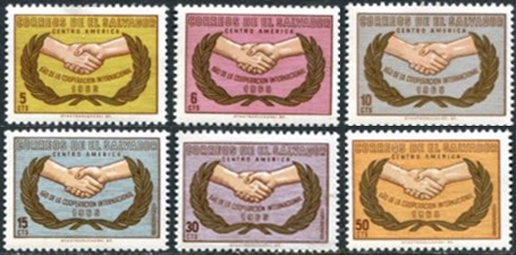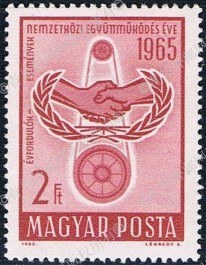 Note that two of the El Salvador stamps exist also overprinted with "1865 | 12 de Octubre | Dr Manuel Enrique Araujo" (issued the same year 1965 on October 12) and the Hungarian stamps are available as imperforate.
He found also stamp from Southern Rhodesia entitled "Royal Visit" that could be related to the series "Visit of the British Royal Family" to Africa reported on page 525 of the catalogue under [D19470217]. In fact the series described in the catalogue includes the countries Basutoland, Bechuanaland, South Africa, South West Africa and Swaziland and all stamps were issued on February 17, 1947. The Southern Rhodesia stamps were issued on April 1, 1947. Although the visit probably took place during the same trip, the stamps have nothing in common with the other countries and therefore cannot be added to this reported series.

In 1980 and 1981 a large number of countries issued stamps related to the 1400th anniversary of Hegira (Hedschra / Hijrah) with a design very similar representing the letter "H". Some examples are provided below. Both Mansoor and Ahmad Omar Arbain from Malaysia asked similar questions. Countries include Afghanistan, Bangladesh, Iran, Iraq, Jordan, Kuwait, Libya, Malaysia, Mali, Niger, Oman, Pakistan, Qatar, Somalia or UAE and this list is not exhaustive. So far none of these postal administrations have claimed issuing their stamp in the frame of a collaboration with another country. This type of issue is just related to a common event and cannot be considered as joint. Actually some of these stamps are already mentioned in the catalogue under heading [N19800401] on page 670 and despite the fact that this Hegira anniversary was a round number, this is not sufficient evidence to consider these stamps differently than [N].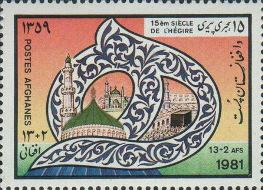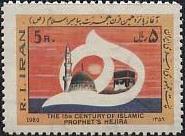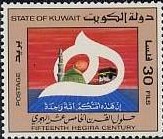 Charley Feingersh (USA) belongs also to those of collectors interested in a broader sense in joint commemorative issue. He checked the material he could found over the year 2014 and confirmed just for this specific year additional topics such as Children's day, South American commercial agreement, canonization of Pope John XXIII, Russian confederation, WWF, Eastern and Christmas stamps, among others.
Following his search on hegira stamps and other commemorative stamps, Ahmad Omar bin Arbain (Malaysia) came to the proposal to create a new category for some very large common topics that he would call 'Joint Commemorative Issue' or 'International Observance Issue'. These stamps would apply to categories such as stamps being created through 'invitation to join' (from the UN agencies, or a foundation, such as hunger, malaria, AIDS), stamps with similarities in logo (Telecommunications, Commonwealth, ITU), stamps created upon continuation of issue following a year with an original joint issue but lacking the true joint character (Europa, ASEAN, Norden, CARICOM, Arab League).
A list of observance topics can for example be found in the following link: http://www.un.org/en/sections/observances/international-years/ .
To my opinion this is an interesting thought but we will have difficulties in implementing it. It can be easily done at a single country level (I got proposals from Malaysia, but also from Pakistan - Thanks to Ehsan Mehmood), but at a worldwide level it will probably increase the size of the catalogue by a factor three. The most relevant series (i.e. the ones that have a close to common design) are already listed in the [N] section of the catalogue. This list is definitely not exhaustive and the ones that are reported are mainly provided as example. Even if we enter in such a project we will still consider these series as non-true joint issues. Therefore we prefer to stick to our initial rules based as a priority on the following points: there must be a close cooperation between at least two postal administrations that results in the creation of stamps with the same topic, preferably with the same design (but not mandatory) and preferably issued the same day (but not mandatory as well).
If some one is interested in creating this new subsection of "Joint Commemorative Issues" and has the courage to develop this aspect of the collection, please do it. On our site we will continue to limit our search and collection to the original definition described in the catalogue as the number of new issues is anyway increasing exponentially each year. Of course, any collector is free to collect whatever he thinks be of interest for himself and we the rules we have adopted from the beginning must be considered as guidelines not strict limits.
In this frame I have to mention also a very old mail sent by Anthony Raynaud (France) who came back with some questions regarding older stamps with Egyptian topic in particular the Philae temple stamps issued by Ivory Coast (February 17, 1979), Central Africa (probably 1979, actually non-issued) and Upper Volta (December 4, 1978) and depicted below. Again, absence of common design, common issue date and claim from the respective postal administrations bring these stamps in the category of non-accepted joint issues [N].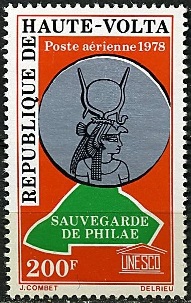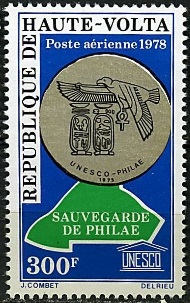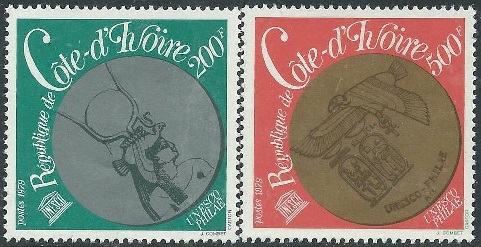 Additionally Mansoor found also two stamps from the 2000 Europa issues from countries not reported so far. The Isles of Scilly and the Balearic Islands are obviously two non-recognized entities issuing stamps that are to be considered as cinderellas. They have nothing to do in a serious stamp collection but it was worth mentioning them here.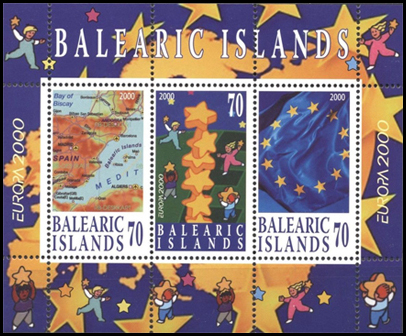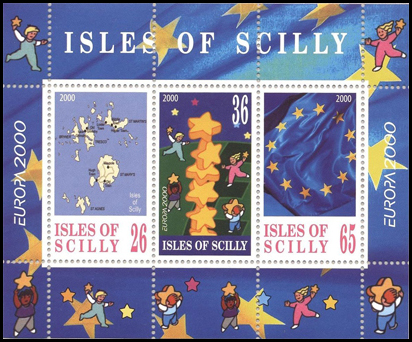 Richard Li (China) informed us that the Chinese stamps from the September 27, 2013 issue with Sweden reproduced in our website are actually only original designs and the final looks different. Richard provided us with the final design (below top row) that can be compared to what we have depicted so far (below second row). The stamps are also closer to the Swedish stamp designs provided in the third row for comparison. Note that the Swedish stamps produced only in souvenir sheets were also announced with a first design different from the final. Thanks for this correction.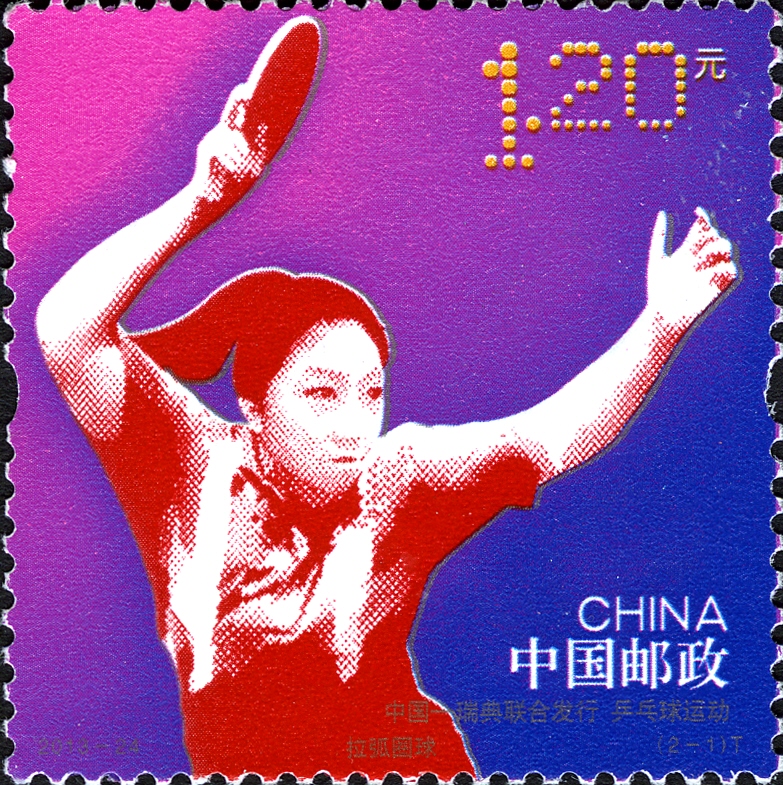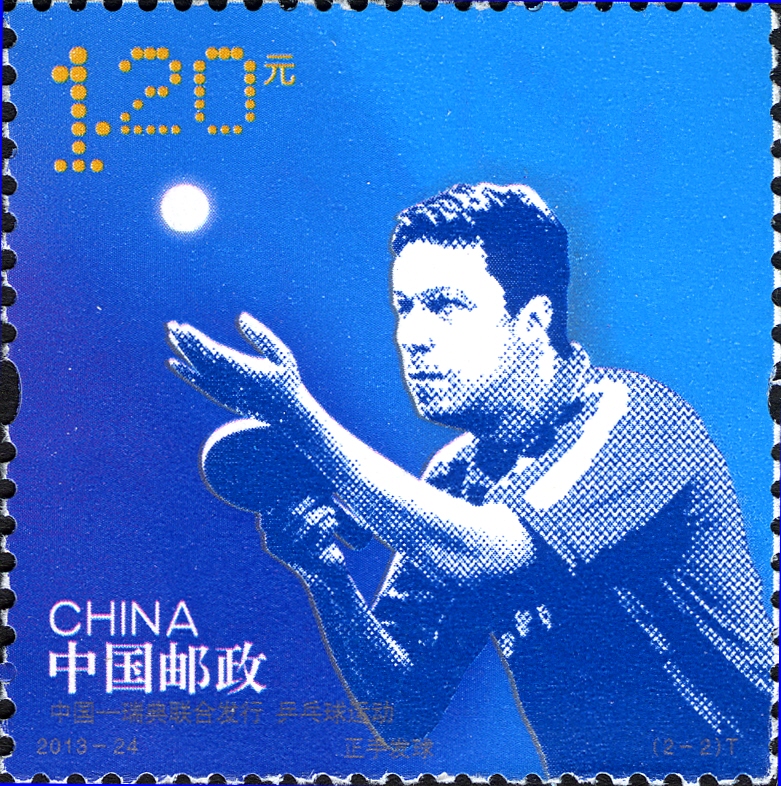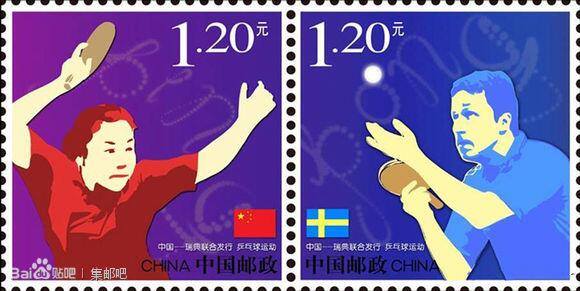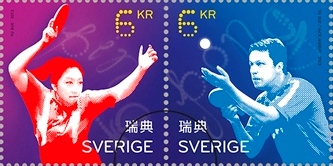 Finally, I just want to mention that Anthony found also information about three stamps issued by Zambia in the frame of the SAPOA joint/siamese issue [S20100409] and related to soccer that were apparently overprinted in 2013. If someone has additional information (pictures, exact date of issue) we are obviously interested.
---
December 18, 2016
Latest news with information collected by friends:
From Grzegorz Omelanczuk (Poland): The Macedonia - Russia joint issue has eventually been issued on December 13, 2016. The final design is slightly different from the original proposal (e.g. trees removed).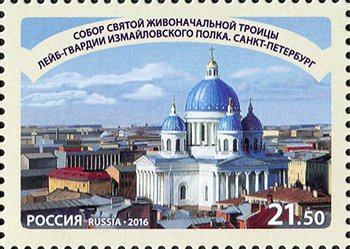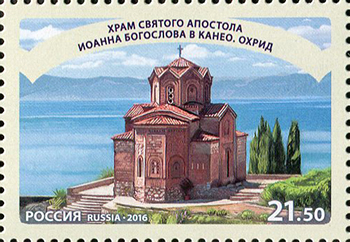 Over the last weeks, there was alsoa long exchange between Enzo Cafaro (Italy), the two postal administrations and some experts to define if the issues of stamps involving France and Italy, issued on November 30, 2016 and dedicated to the 350 years of the French Academy in Rome (Villa Medici) would be a joint issue. Stamps are based on a same drawing, both postal administrations worked together to come to the final design and the date of issue was the same. However, France is always issuing two stamps when it comes to joint issue and they produce each time a so-called mixed pochette with stamps from both countries. This was not the case this time. On top of it, during the first day ceremonies, the partner country postal administration was not present, the partner country stamps were not available and official mixed first day covers will not be proposed. We do not know the reason that came to this last minute decision (the pair of stamps has been presented since the beginning as a joint issue), but all the criteria are together to define this issue as joint. We know that all Italian stamp catalogues (Unificato, Sassone) will present the Italian stamp as joint with France, and Italian philatelic material dealers (Mariani, Abafil, Masterphil) will reserve space in pre-printed collector pages for the French stamp. It may be possible that the French catalogues and dealers will not mention the joint character in French material. The same situation took place with the 2015 WWI joint issue between France and Belgium [T20150319]. For all these reasons, we still will file this pair as a twin joint issue under the category [T1]. Italy has issued one stamp similar to the French stamp, while France issued the same stamp and a souvenir sheet. Note that Italy issued on the same day a second stamp related to the 60th anniversary of the twinning between Paris and Rome, but this stamp is not part of the joint issue (and the different design and shape of this second stamp may be the reason of the discrepancy between both administrations).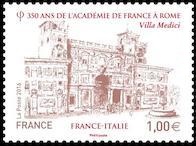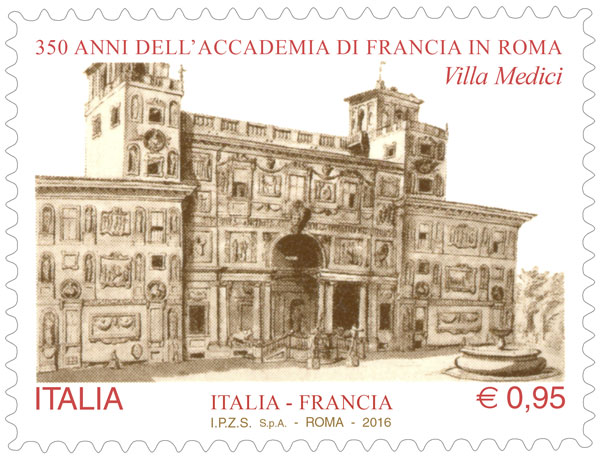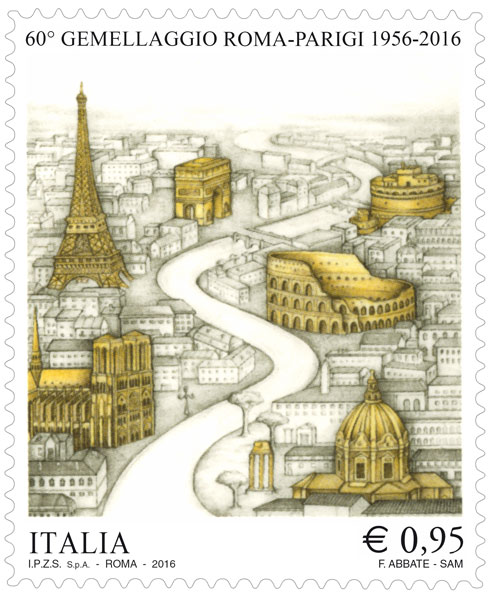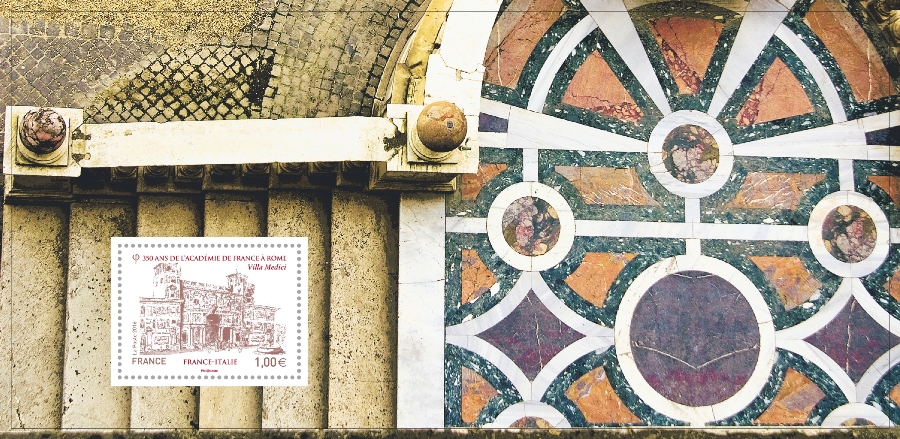 Wayne Chen (USA) just got back from a business trip to China also with some joint issue news he recently encountered there:
1. PR China is planning to have another Joint Issue with Cambodia on November 16, 2017 (last one was with France in 2014). The topic and image are not yet published.
2. New Zealand re-issued a former joint issue stamp in the souvenir sheet for the '2016 Christchurch Stamp and Postcard Exhibition'. It incorporates a replica of the August 27, 1958 stamp that was issued to commemorate the 30th anniversary of the first trans-Tasman flight (joint issue with Australia). This souvenir sheet has been issued on November 18, 2016 and the 1958 stamp is reproduced in its original form and color, but with the word "SPECIMEN" in the middle. this stamp must be considered as a cinderella as it does not have a value in today's currency and therefore this souvenir sheet cannot be considered as a joint issue or a part of it.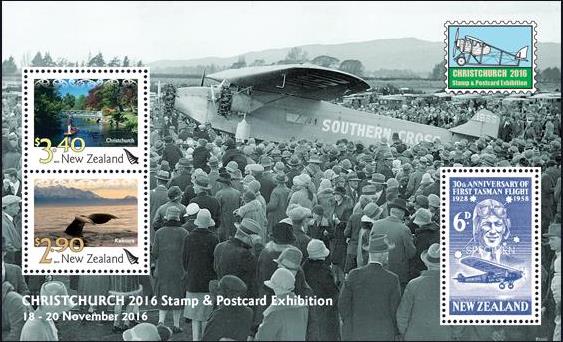 3. In 2017, many nations will commemorate 100 years of Lions club. Known images include: Finland, Netherlands (personalized stamp), Taiwan, Brazil, Sri Lanka. For the time being we have not found any link between these countries but we should watch this carefully.
Lastly, Chen published in last month Linn's Stamp News an article about SEPAC joint packs. Some JI collectors may be interested in such packs. Online link is provided here: http://www.linns.com/news/world-stamps-postal-history/2016/october/seasons-stamps-sepac-presentation-folder-europe-postal-administrations.html. Chen wrote another article about this year's Nordic theme on cuisine stamps, and previously issued Nordic folders, which will be published soon.
Don Birschel (USA) found also the Lebanon stamps from the Arab Postal Day series that started to be issued on August 3, 2016. Lebanon issued these two identical stamps much later, on November 4, 2016.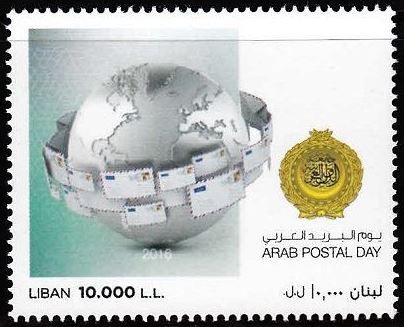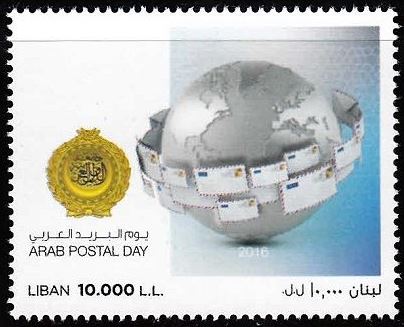 Jaap Sarelse (The Netherlands) found a new item produced by Russia. During the year 2016, Russia issued four similar stamps to celebrate the '75th anniversary of the Victory in the Great Patriotic War'. Two of these stamps are part of a joint issue (one with Belarus - T20160622 , one with Kazakhstan - T20161116). Russia issued very recently a prestige booklet with (among other pages) four souvenir sheets, each with one of the four Russian stamps. This item will be considered as part of the two mentionned joint issues.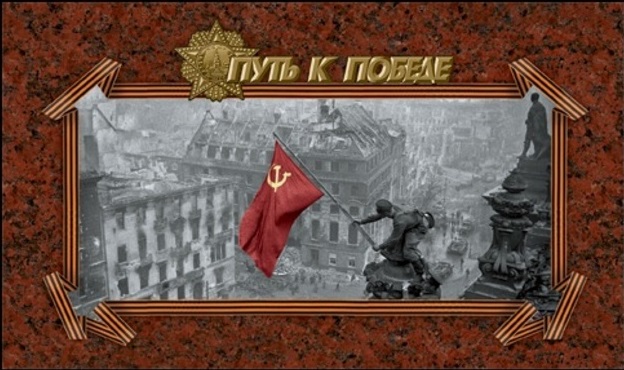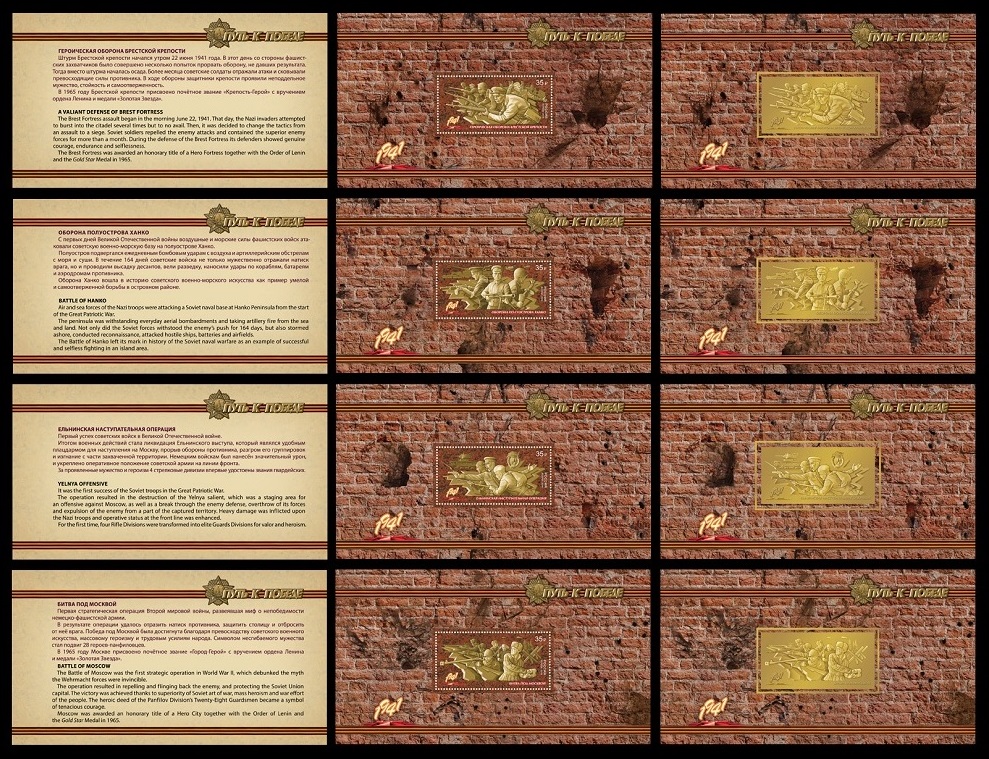 Niket Bubna (USA) provided some information about issues to come: the joint issue between Papua New Guinea and India appears to have been further postponed. It is now scheduled for release on April 3, 2017. The stamp subjects of National Birds appears to remain unchanged. Niket was able to provide the first pictures of these stamps: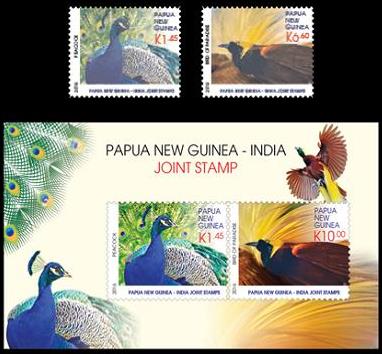 In another postponed issue, the joint issue between Portugal and India will now be issued on January 7, 2017. The Prime Minister of Portugal is traveling to India for a visit to a conference of Indian immigrants and will likely have a bilateral meeting with the Indian government as well on that day. The stamp subjects of traditional dances remains unchanged.
A joint issue between Russia and India appears to be in planning for release in 2017. This was decided by the two countries to celebrate 70 years of their relationship. The issue date could be April 13, 2017, the exact anniversary date.
---
November 25, 2016
Recent news:
François Dos Reis (France) could provide the images of the stamps (as well as the pictures of the first day covers) of the stamps of Burkina Faso, Mauritania, Morocco and Senegal issued on October 4, 2016. It appears that Senegal issued two stamps which are also available as non perforated stamps and as printing proof on cardboards. We are still missing information for Central Africa, Congo and Mali.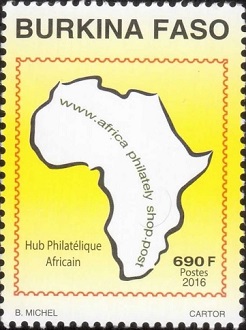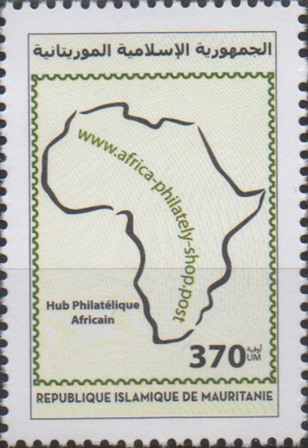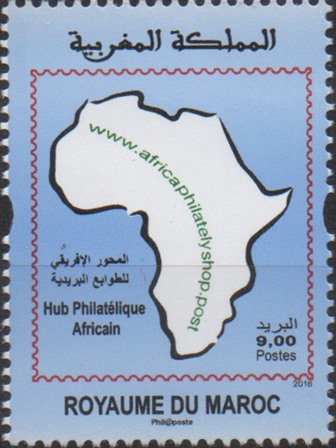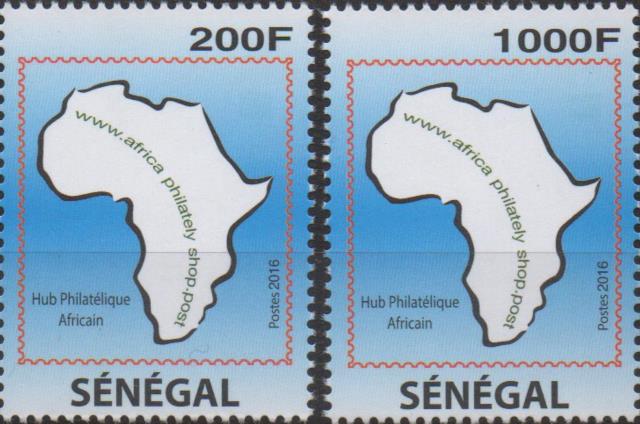 Several collectors provided the images of the Argentina stamps released on November 14, 2016 with Russia ...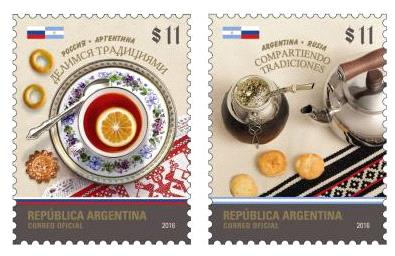 ... as well as those from the Kazakhstan - Russia pair issued on November 16, 2016. Thanks to Peter Rusznak (Germany), Grzegorz Omelanczuk (Poland), Enzo Cafaro (Italy) andFabio Bonacina (Italy).

Grzegorz found also the following stamps issued by the Donetsk People's Republic, at the occasion of the anniversary of the recognition of the Republic of South Ossetia. Stamps were issued on November 4, 2016 and there is not yet news about stamps issued by South Ossetia. Actually these two countries are not recognized by the UPU and even if there are stamps issued by South Ossetia, we cannot recognize themt as a true joint issue.

Grzegorz found also a first day cover dated November 22, 2016 with the miniature sheet of the Azerbaijan joint issue with Bulgaria up to now announced to be issued September 22, 2016. This means that we will have to consider this issue as a concerted issue not a twin.
Grzegorz discovered also some stamps that are similar to those issued by the United Nations on November 24, 2016 and that describe the "Sustainable Development Goals" program in 18 individual stamps. We had already concluded that these UN stamps did not have a joint issue character. Additional stamps issued by Tunesia (November 12, 2016) and Mauritius (May 9, 2016) using the same logos have not a joint character either. We are representing them here just for your information. Other countries may issue stamps on this topic as well in the near future.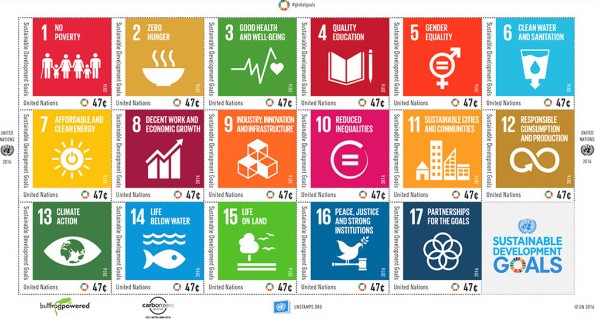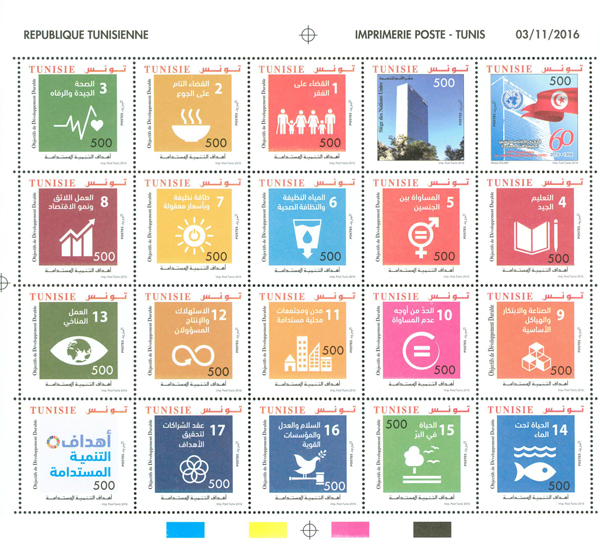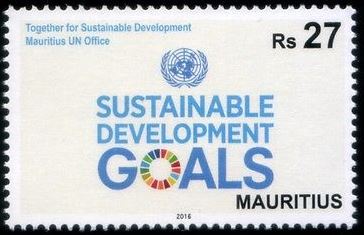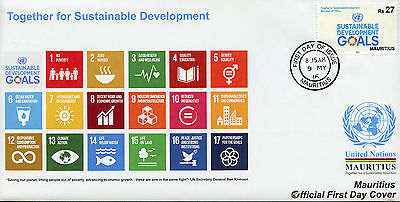 The Sun Yat-tsen anniversary series was issued as scheduled on the 100th birthday of the politician i.e. on November 12, 2016 by China (PR), Hong Kong and Macao. Don Birschel (USA) could provide the pictures of the whole set of miniature sheets confirming also the existence of a siamese item including the stamps from the three postal administrations. At the same date the Philippines issued also two souvenir sheets, but with no claim of a joint character with the Chinese products. We may find other stamps in other countries celebrating this anniversary and so far there is no resaon to consider this additional stamps as part of the joint issue, even if they use similar pictures as illustrations. Taiwan for example issued commemorative stamps on this topic already in 2015 (November 12).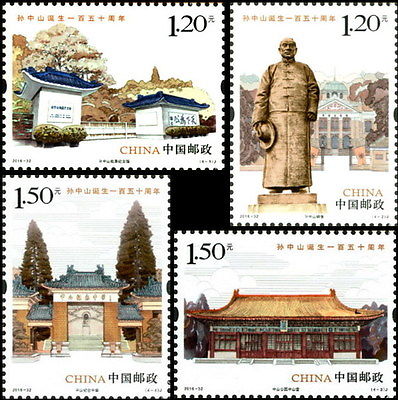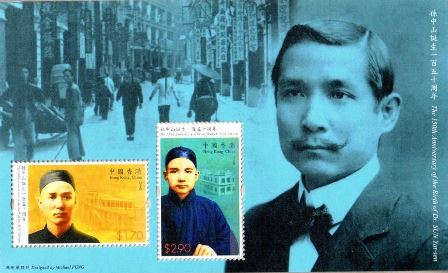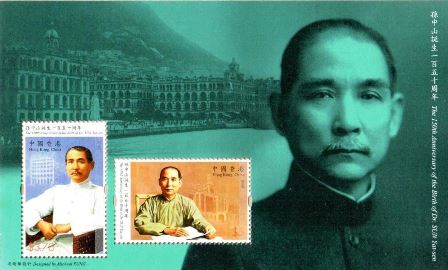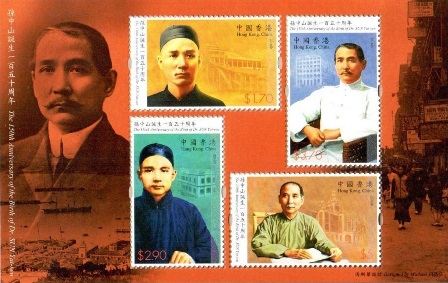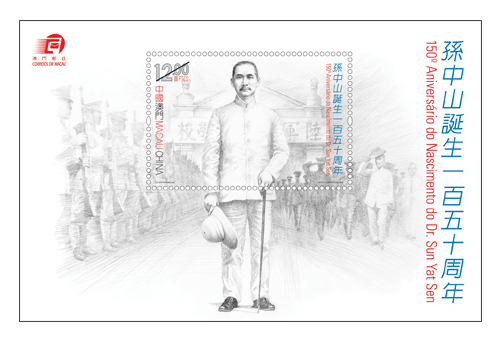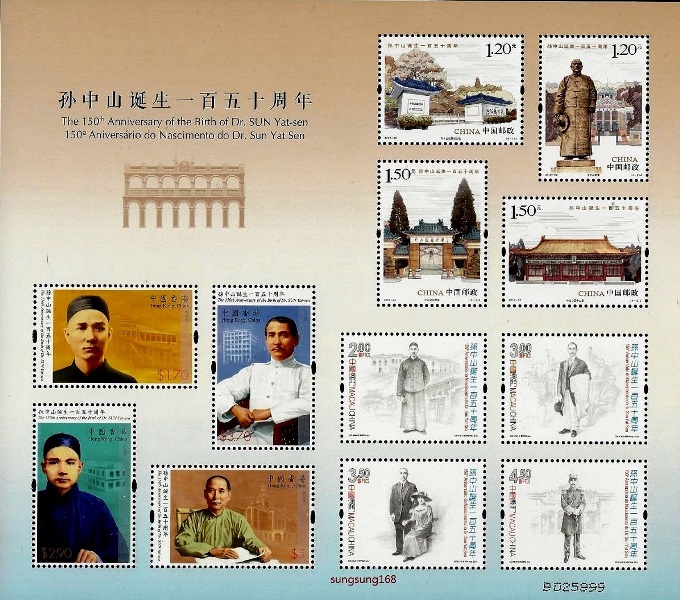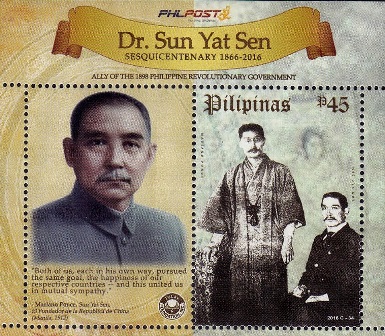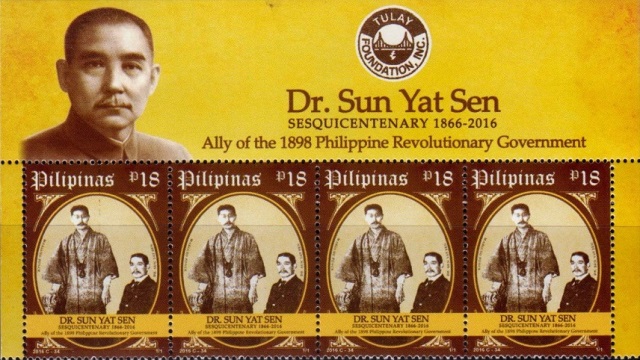 ---
November 6, 2016
A high number of collectors provided the source and the images of the triple joint issue involving Estonia, Latvia and Lithuania that will be officially issued on November 8, 2016 to celebrate the 25th anniversary of the Baltic Assembly.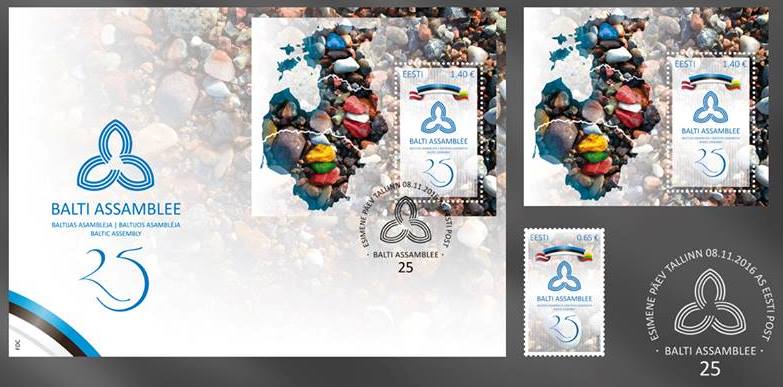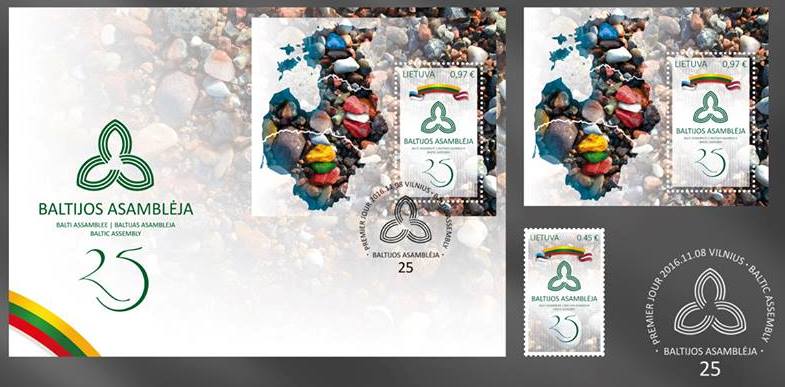 Grzegorz Omelanczuk (Poland) found also the images of the Jamaica stamps showing butterflies issued jointly with Mexico on October 28, 2016.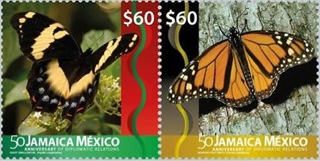 ---
October 31, 2016
Grzegorz Omelanczuk (Poland) pointed to a series of miniature sheets from Dutch Caribbean that have not been reported so far. Since a couple of years the Dutch Caribbean, also formerly known as Curaçao, have been divided in three postal entities issuing stamps under the name Bonaire, Saba and Saint Eustatius. On March 30, 2016, at the occasion of the 200th anniversary of the Dutch Kingdom these three entities released souvenir sheets among which some of them are even mixed (souvenir sheets from Saba, Saba and Bonaire, Saba and Saint Eustatius are represented below, but Bonaire and Saba as well as Bonaire and Saint Eustatius have also been seen; probably Bonaire alone, Saint Eustatius alone as well as the combination Saint Eustatius and Bonaire or Saint Eustatius and Saba must exist). Actually, these souvenir sheets cannot be considered as joint issues. Similarly to the United Nations offices these three islands are linked in such a way that the program of stamp issues is decided at a central level and no negotiation with another country is required. We will consider in the future joint issues from these postal entities only when another country will be involved.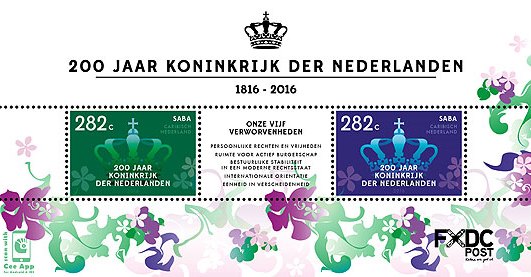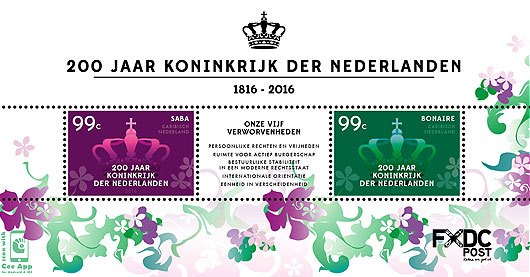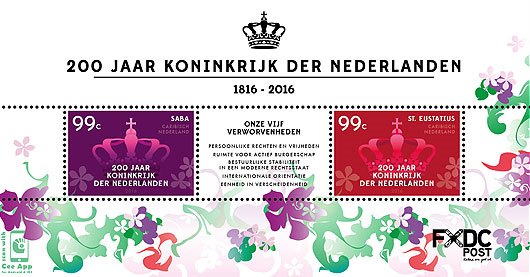 The Philippines - Portugal joint issue has been released on October 24, 2016. Topics are flowers (information provided by Enzo Cafaro and Fabio Bonacina, Italy).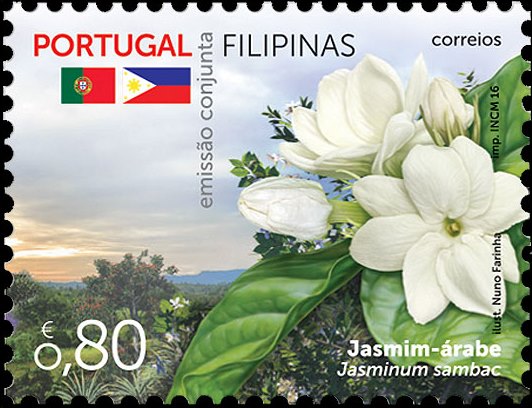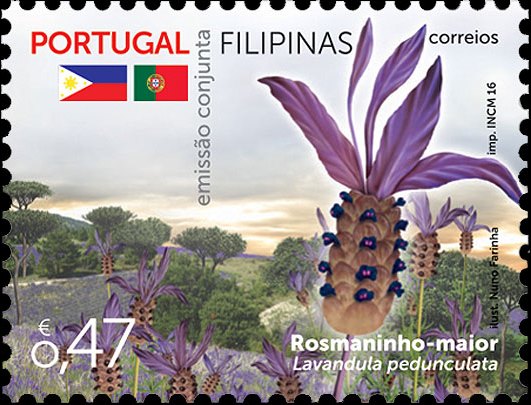 The France - Portugal joint issue has also been released on October 21, 2016.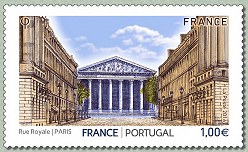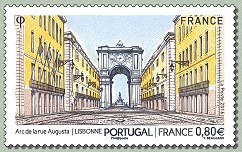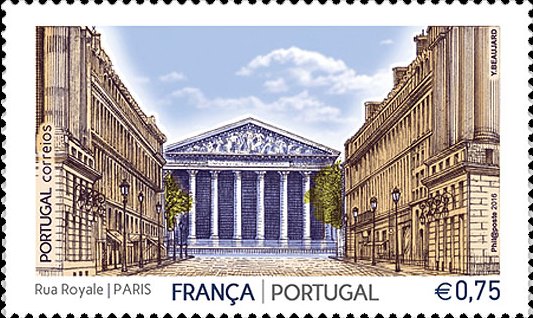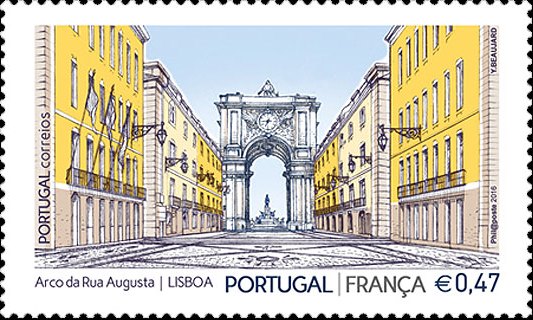 Grzegorz discovered also that Jamaica and Mexico finally a joint pair of stamps on October 28, 2016 celebrating the 50th anniversary of their relationship. Both countries issued two stamps illustrated with butterflies. Jamaica stamps have been seen on an official picture but not detailed enough to be illustred here.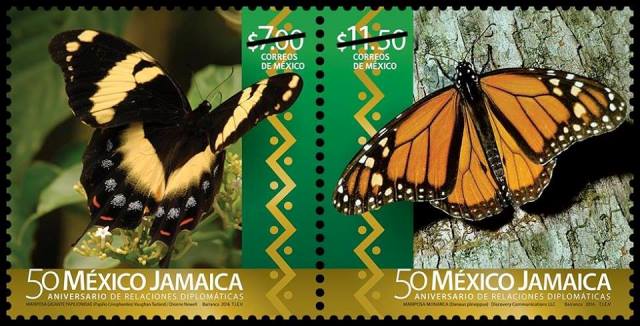 Grzegorz provided also the first image of the Aland souvenir sheet to be issued jointly with Finland on May 24, 2017 and devoted to the Sauna tradition. This issue is the result of a photograph competition.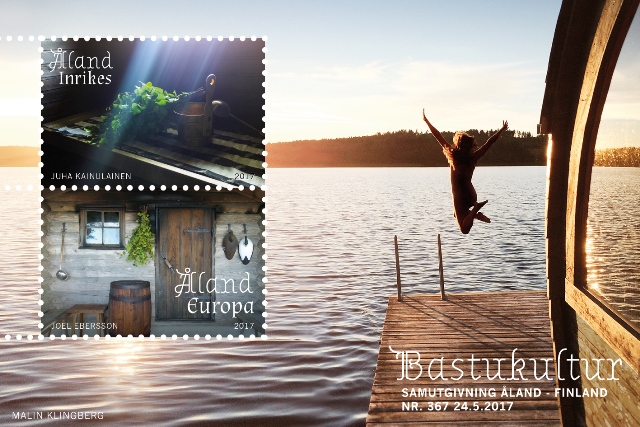 Through an exchange with the Papuan philatelic post offices, Jaap Sarelse (The Netherlands) was told that the India - Papua New Guinea joint issue will be released on November 22, 2016.
Enzo Cafaro (Italy) got the information that Macedonia and Russia postponed the date of issue of their next joint issue again, but apparently this time confirmation of the date was obtained from both sides and the official date of issue becomes December 13, 2016 (postponed from initially August 8, 2016 to October 5, 2016 then to November 15, 2016). Enzo was also confirmed that joint issues of Russia with Argentina will take place on November 14, 2016 and with Kazakhstan on November 16, 2016. Grzegorz was able to find the first illustrations of the respective Russian stamps. The Russian 'tea ceremony' stamps with Argentina will be issued in a miniature sheet of 6 se-tenant pairs [2px3] and the Russian Battle of Moscow stamp will be issued as a miniature sheet with 7 stamps and one label [2x4].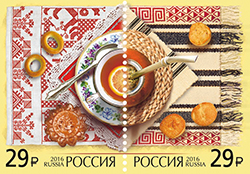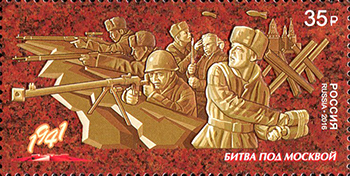 Eric Chan (Hong Kong) managed to buy a few copies of the overprint of the Indonesia souvenir sheet (joint issue with Thailand, May 5, 2016) at the recent 2016 Taipei stamp show, and learnt from a staff member of Indonesian Post that originally 10,000 blocs were printed with serial number from 00001 to 10000. Those from 08001-10000 were overprinted, thus a total of only 2,000 overprinted blocs were made available.
Wayne Chen (USA) reports from a recent business trip to China during which he revisited the China Philately headquarter and stamp museum in Beijing, which was mentioned in his Linns published article last year: https://www.linns.com/news/world-stamps-postal-history/2015/august/stamp-quest-for-travelers--visiting-beijings-stamp-museum--marke.html. Wayne mentions a couple of new discoveries related to joint issue, though there has not been any new joint issues since China-France in 2014.
We knew from Hong Kong post that there will be a territorial joint issue involving China mainland, Hong Kong and Macao on November 12, 2016 on Sun Yat-sen. However, the following image shows for the first time the siamese sheet that will be issued in parallel and that appears under http://www.cpi.com.cn/ypinxx/16709.jhtml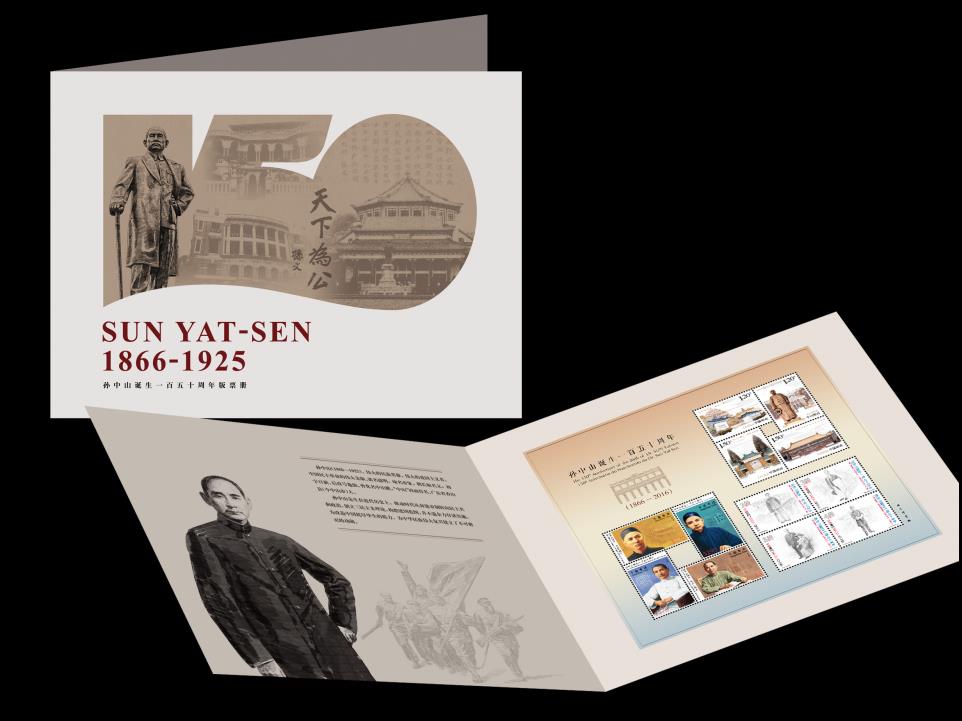 Another new item related to joint issues (already issued and available for sale) at China Philately headquarters is a "Silk-road" thematic book that comprised 37 of China's previous issued joint issue Chinese stamps, bound together with the Silk Road issue in 2013 (not a joint issue). The book costs CHN 699 Yuan (more than US$100!) at China Philately, and only included Chinese stamps.
A similar item (that includes all 42 joint issues associated with China) is listed on the China Philately website, priced at CHN 398 Yuan but was not available for sale when Wayne visited. He only came across one official book issued in 1999 by China Philately that includes both Chinese and foreign countries issued stamps, which Wayne considers already listed in the 2006 catalogue. Actually the image of this book is different from the one that was reported in the catalogue and it seems this book is a new product. Anyway, thanks Wayne for all this information.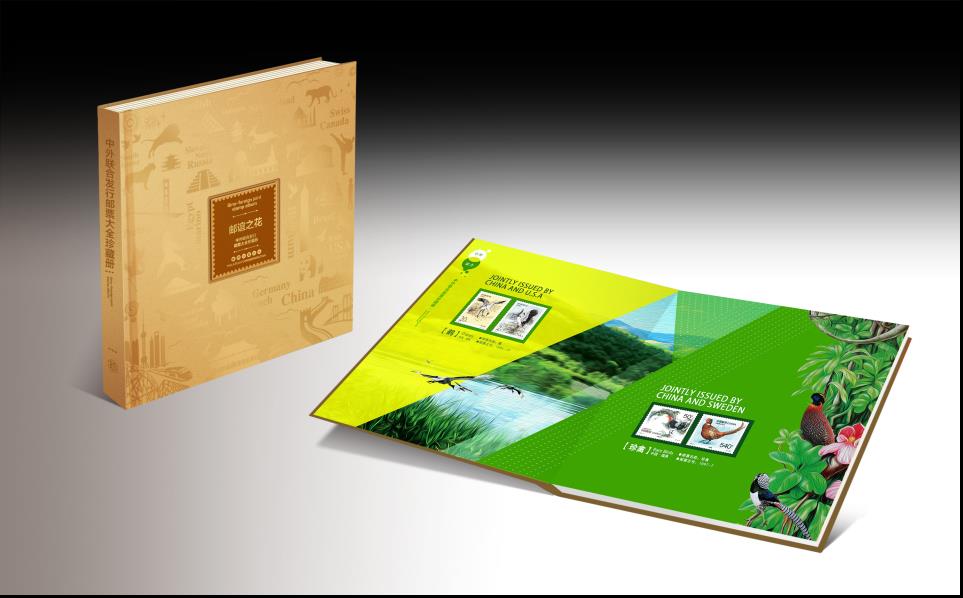 ---
October 22, 2016
New discoveries, older series:
Both Enzo Cafaro (Italy) and François Dos Reis (France) reported about the discovery of two stamps from Sao Tome and Principe that will complement older series.
The 800th anniversary of the "Portuguese language" series issued on May 5, 2014 included so far only Brazil, Cape Verde and Portugal. Sao Tome has now to be added to this series.
The second stamp belongs to the series "25 years of ACEP" issued on April 27, 2015 which already included Brazil, Cape Verde, Guinea Bissau, Macao and Portugal. Exact dates of issue for these two new stamps are unknown.
For both series it still may be possible to discover equivalent stamps from other countries. To be complete both series should include additionally stamps from Angola, Mozambique and Timor Leste. Any additional information is of course welcome.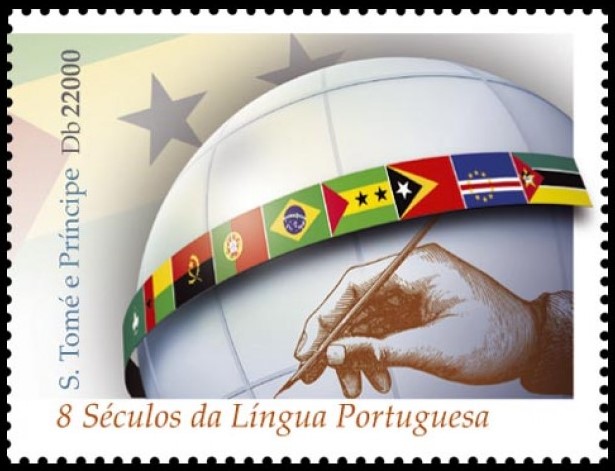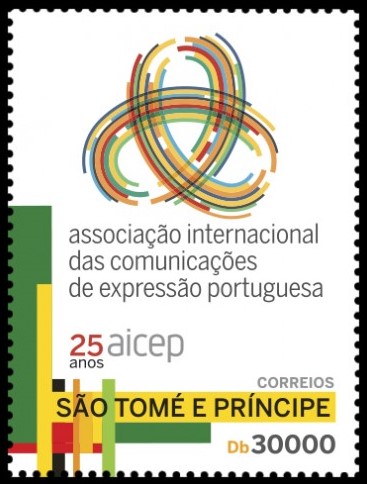 ---
October 22, 2016
New issues:
Unexpectedly Azerbaijan and Bulgaria issued each a souvenir sheet on September 22, 2016 honoring the Heydar Aliyev Foundation. Bulgaria printed only 10,500 souvenir sheets. (information provided by Don Birschel, USA and Grzegorz Omelanczuk, Poland).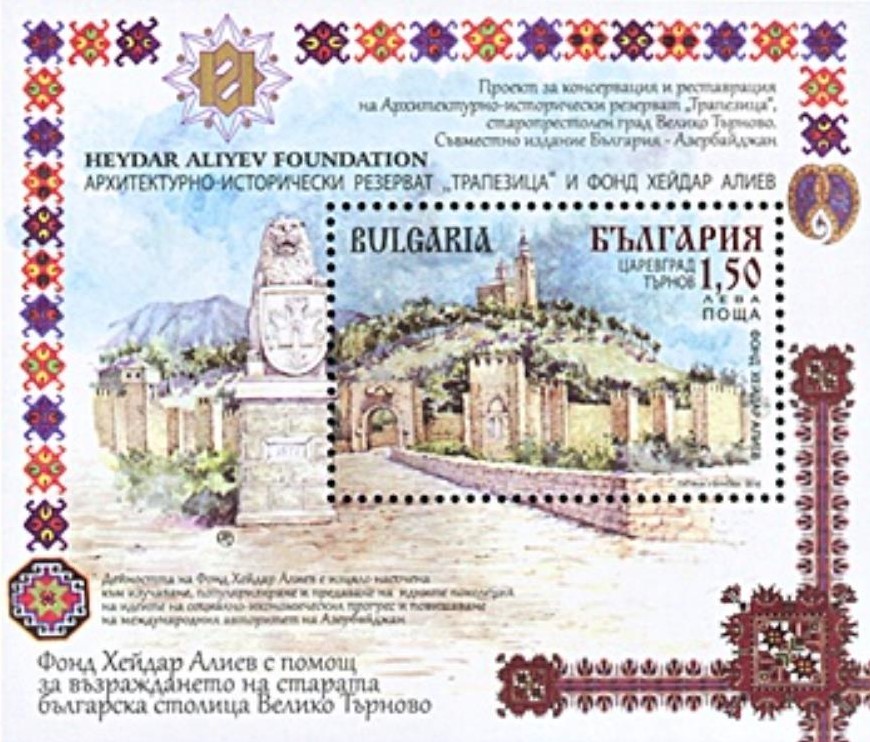 So far a good picture of the Azerbaijan souvenir sheet has not been found, but we know that the designs are similar on the basis of a video from which we could extract the following picture: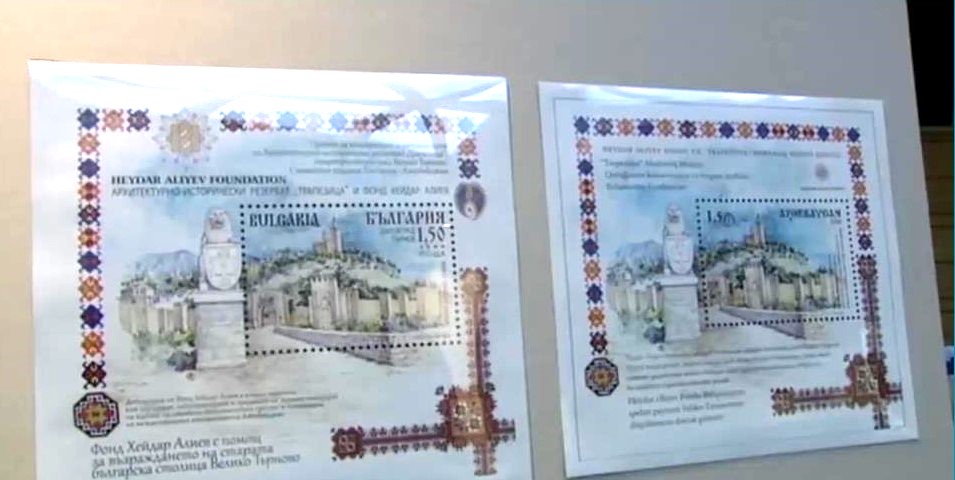 Benjamin Busch (France) discovered the existence of an association of African postal offices which created a joint issue to announce their existence under the name African Philately Shop as well as the creation of the "African Philately Hub". This stamp shows simply the map of Africa with the address of the web site which is www.africaphilatelyshop.post. Unfortunately at the time of printing this site does not provide information about this specific issue. Nevertheless Benjamin provided some data. This series includes the following countries Burkina Faso, Central Africa, Democratic Republic of Congo, Ivory Coast, Mali, Morocco, Mauritania and Senegal. He already could acquire several of these stamps and confirm the same design. Date of issue is apparently October 4, 2016 but not necessarily for all of these countries. Fabio Bonacina (Italy) already published some first information in Vaccari News. More details soon.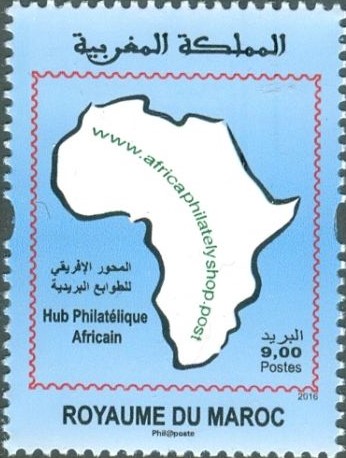 Enzo Cafaro (Italy) and Grzegorz Omelanczuk (Poland) could also provide the first images of the Turkey - Turkish Cyprus joint issue from October 17, 2016 related to the water supply of the island. Each country issued a souvenir sheet.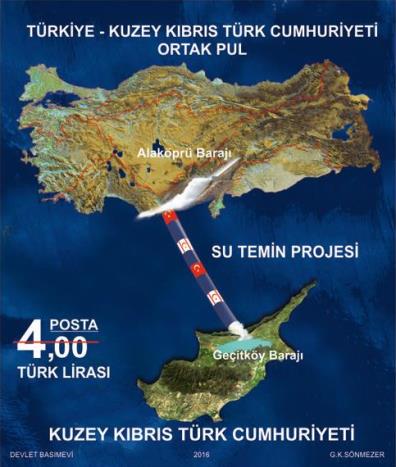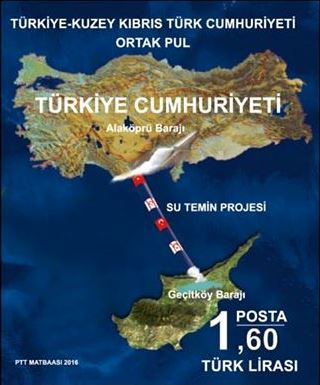 Ehsan Mehmood (Pakistan) confirmed that Pakistan Post has released a joint issue with Belarus on October 5, 2016, in form of a set of two stamps describing National Parks.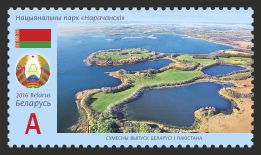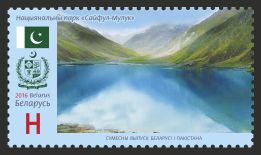 Pakistan issued also a set of two stamps with Singapore on October 18, 2016 to celebrate 50 years of diplomatic relations. This series was initially planned to be issued on August 17, then delayed without explanation. Singapore issued two stamps and a souvenir sheet (information also provided by Niket Bubna, USA).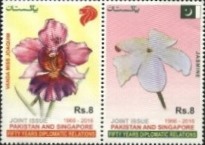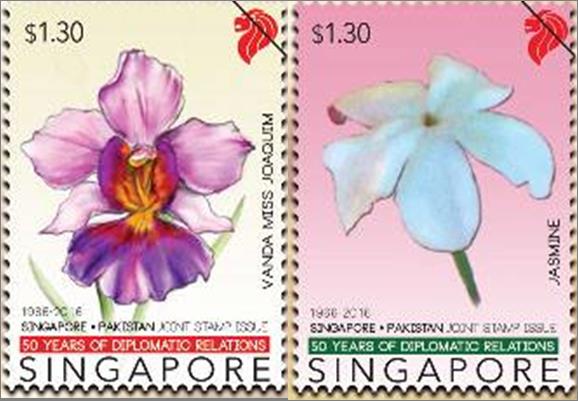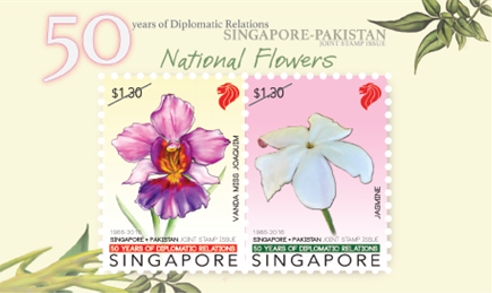 ---
October 22, 2016
Issues to come:
We have first to correct an issue date: Enzo Cafaro (Italy) could confirm that the Moroccan EuroMed stamp was not issued together with the other stamps of this series on July 9, 2016, but on September 22, 2016. Other countries still missing to complete this series may issue EuroMed stamps before end of the year.
Enzo provided also information about all Russian joint issues to come with Argentina, Macedonia and Kazhakstan that have been moved to respectively November 14, 2016, November 15, 2016 and November 16, 2016. Best is to wait until these stamps are issued to confirm first day issue dates.
On November 8, 2016 Lithuania will issue a souvenir sheet at the occasion of the 25th anniversary of the Baltic Assembly. The structure of the stamp and its content (three flags, map of the 3 countries) confirm its joint issue status with Latvia and Estonia (information provided by Grzegorz Omelanczuk, Poland). In the meantime Latvia has also changed its date of issue and all stamps will be issued the same day.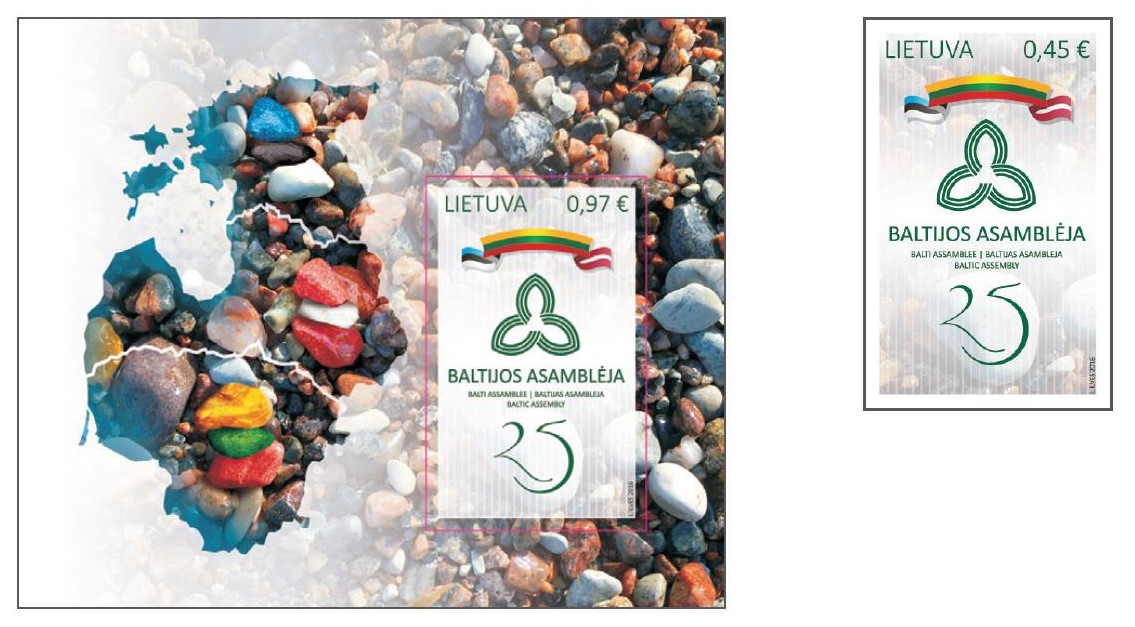 Enzo provided also the first image of the stamps to be issued by France on November 30, 2016 together with Italy to celebrate the 60th anniversary of the Villa Medici, the 60 years of twinning between the towns of Paris and Rome and the 350th anniversary of the foundation of the French Academy in Rome.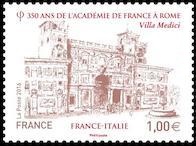 From Herbert Judmaier (Austria) we learn that Austria has added to its 2017 program a joint issue with Slovenia in May 2017 (300th anniversary of Maria Theresia, one stamp) and with Hungary on June 1, 2017 (anniversary of the 1867 stamp, souvenir sheet including probably two stamps).
Niket Bubna (USA) provided also the image of the Singapore souvenir sheet to be issued jointly with Japan on November 29, 2016 at the occasion of the 50th anniversary of the relationship between both countries.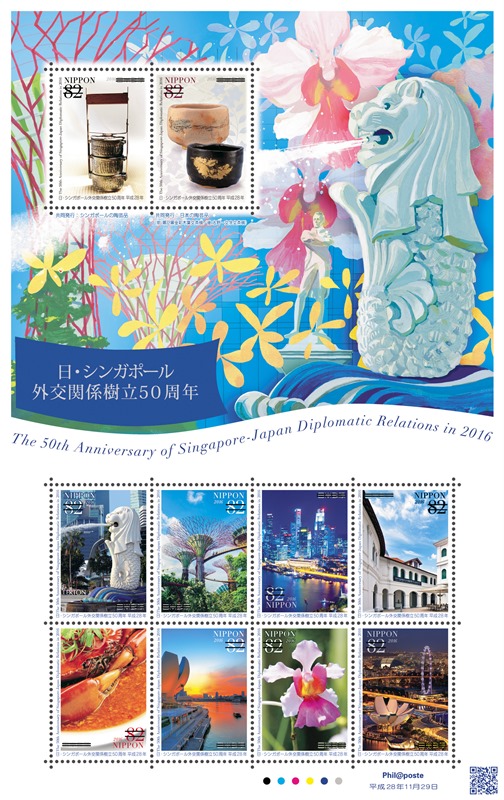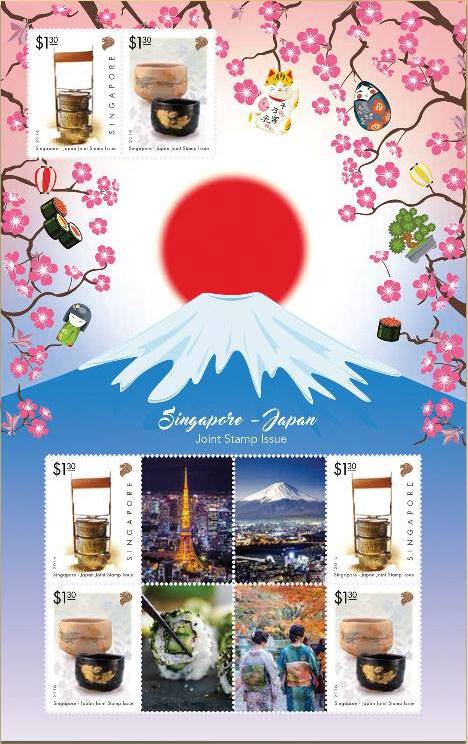 The Swiss philatelic journal "Die Lupe" described the next to come joint issue between Switzerland and the Dominican Republic, illustrating both countries stamps and stamp panes. While the Swiss panes are describing the issue in the three official Swiss languages (German, French and Italian) together with English, the Dominican Republic pane is described only in the local language (Spanish) and surprisingly also (and only) in German. This issue to be released on November 17, 2016 is based on different stamps. Swiss stamps represent waters (lake and beach) while Dominican Republic stamps depict mountains. We have to note that such parallel issues [P] are becoming extremely rare (information provided by Grzegorz Omelanczuk, Poland).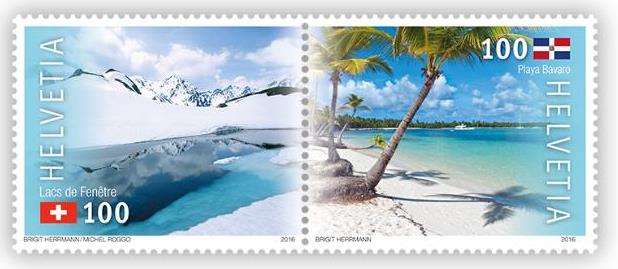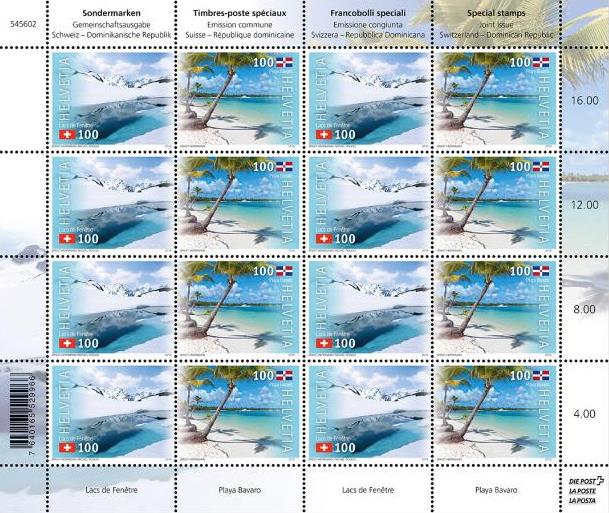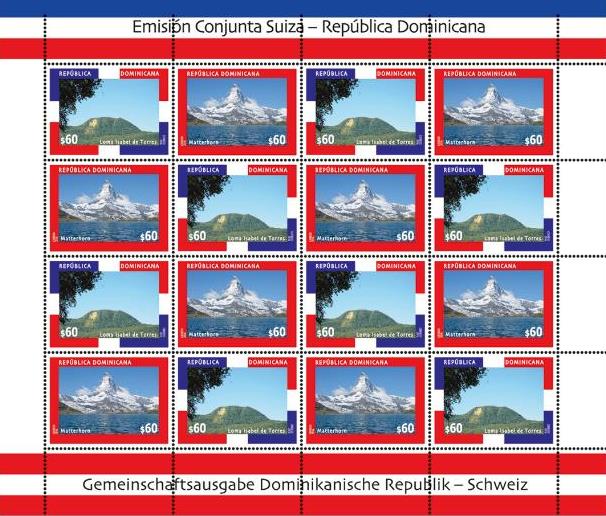 From Jaap Sarelse, the Netherlands:
UNPA is celebrating this year's United Nations Day with the issuance of the ground-breaking UN Sustainable Development Goals (SDG) stamps and booklets. The United Nations Day marks the anniversary of the entry into force of the UN Charter in 1945, and 24 October has been celebrated as United Nations Day ever since. In this spirit of solidarity, the world leaders adopted the 17 Sustainable Development Goals of the 2030 Agenda for Sustainable Development to succeed the Millennium Development Goals (MDG) at the historic 2015 UN Summit.
The three offices of the United Nations (Geneva, New York and Vienna) will issue each on October 24, 2017 a same miniature sheet (only the denomination will be adapted) containing 17 stamps. Two booklets, one trilingual, written in English, French and German and containing the three miniature sheets and one booklet written in English and Chinese and containing only the New York miniature sheet will become also available. A sample of the New York office miniature sheet is represented.
These three miniature sheets will not be considered as part of a joint issue. As in the past, the three UN offices are considered as part of a same postal entity, and only issues involving an additional non-UN postal entity can be considered as joint.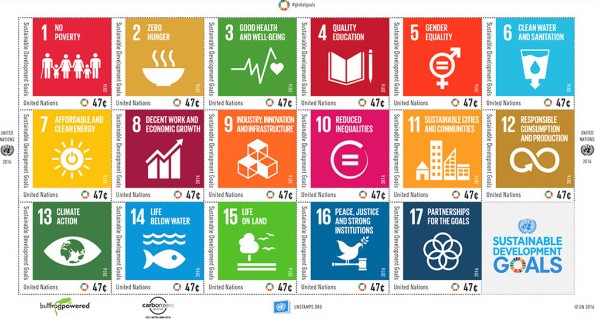 ---
October 1, 2016
The News from the period July to September 2016 have been archived.
---
All previous information reported in this section is to be found in the News Archives.