New Issues 2014 (July - September)
This page collects only issues released during the year 2014, period July to September.
As it is not such obvious as it looks to find this information, this list is probably not yet complete. In certain countries, joint issues are often announced on the day of the issue and sometimes it takes months before this information and the corresponding stamps reach us. Data on missing issues or supplementary information, particularly for countries, which are producing joint issues exceptionally, will be highly appreciated.
Most recent update of this section on February 20, 2017.
---
2014 (July 7) - [T20140707]
Bulgaria - Russia
135 years of relationship. Twin issue [T1].
Identical stamps. Flags of both countries. Multicolored.
1 stamp – Bulgaria, one dummy stamp – postal stationery (both countries) - FDCs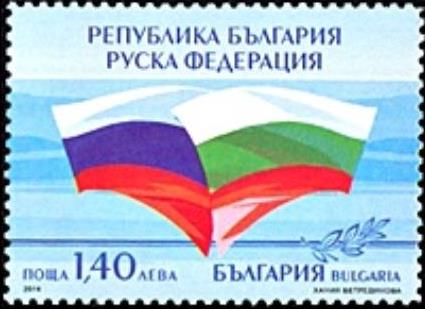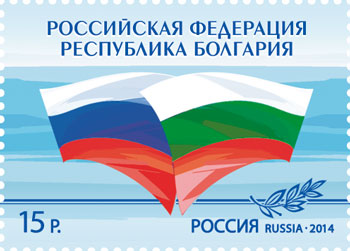 ---
2014 (July 9) - [T20140709]
Cyprus - Egypt - Greece - Jordan - Lebanon - Libya (July 28) - Malta - Morocco - Palestine - Slovenia - Syria
Euromed Postal. First joint issue of the Euromed group. Topic "Mediterranean". Twin issue [T1].
Identical stamps. Map of the Mediterranean area. Common design proposed by Egypt (designer: Amany Ahmed Ali). Multicolored.
1 stamp per country – FDCs (Syria stamps still missing)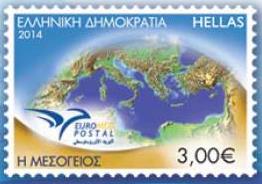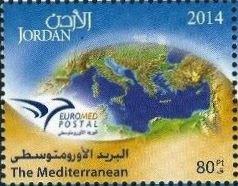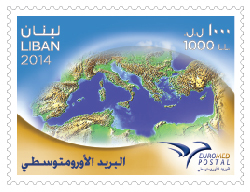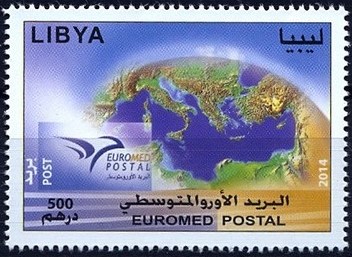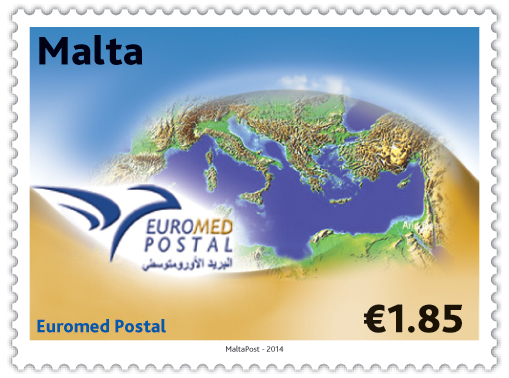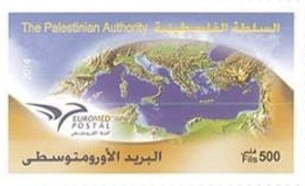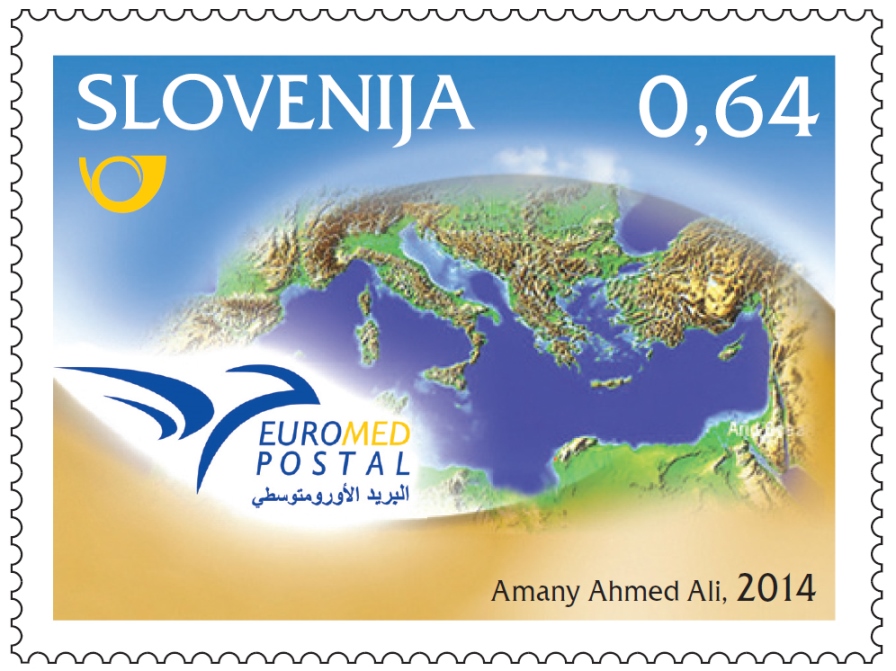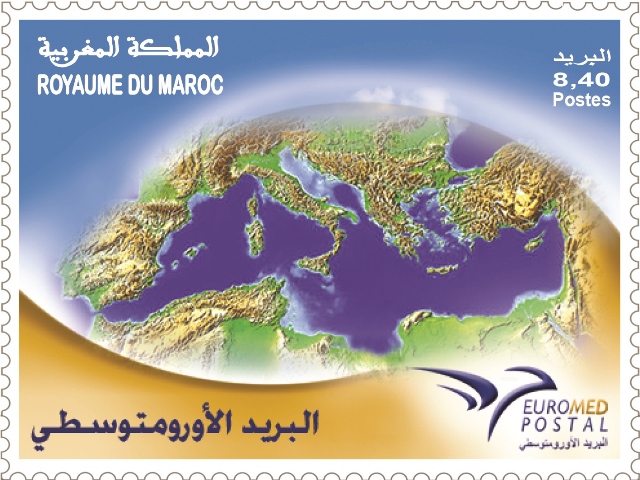 Countries also member of the Euromed group, not participating this year to this common issue: Algeria, Italy, Monaco, Portugal, Spain, Tunisia and Turkey. Countries that could become in the future a member of Euromed include Albania, Bosnia, Croatia, Israel and Montenegro.
Initially, a general advertisement document showed in front page a personalized French stamp with this identical design. French stamps related to this issue do exist. In fact a so-called Collector with the common design had been produced on the basis of a private initiative and distributed to selected VIPs (apparently UPU members). Of course this item was not available for sale, but a copy of such a Collector became available (see below). As these items are privately produced, we will not consider them as part of this joint issue.
So far, Syrian stamps have not been seen.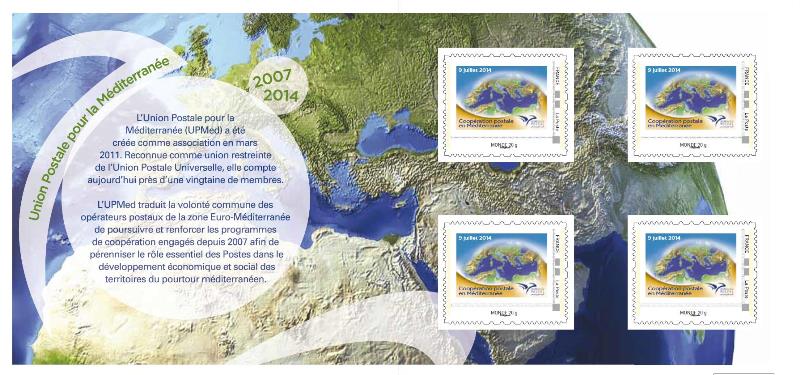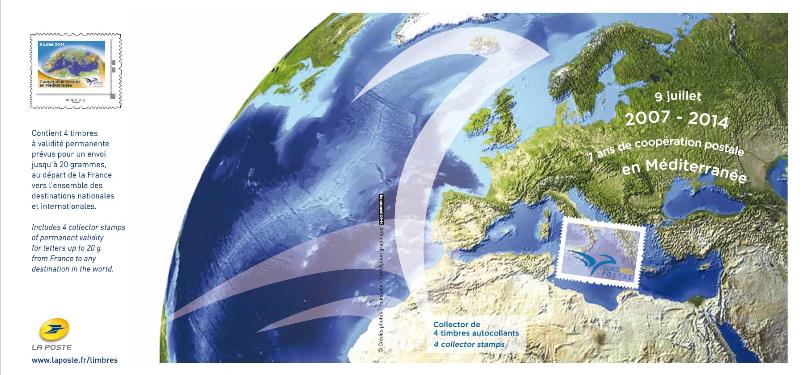 ---
2014 (July 16) – [N20140716]
United Nations (Offices of Geneva, New York and Vienna)
On July 16, 2014 the three offices of the United Nations issued stamps celebrating the UNESCO World Heritage site of the Taj Mahal in India. Six stamps identical for the three offices were produced either in panes of [4x5] or in booklets containing miniature sheets of 4 stamps [2x2] with a lower denomination. The stamps represent different views of the site. Multicolored.
---
2014 (July 22) - [D20140722]
Australia - Norfolk
Endemic Norfolk Island Pine. Twin territorial issue [TD].
Identical stamps. Endemic Norfolk Island Pine (Araucaria heterophylla) on each stamp; A, Old Military Barracks at Kingston on Norfolk Island, built in 1832 during the Second Settlement (1825–1855) and now home to the island's Legislative Assembly; B, Norfolk Island Pines on Cottesloe Beach in Western Australia. Multicolored
2 stamps – FDCs – mixed FDC


---
2014 (August 15) - [C20140815]
Thailand - Vatican (August 28)
350 years of relationship – 350th anniversary of the Synod of Ayutthaya. Concerted issue [C1].
Identical stamps. Mission sent by Pope Alexander VII; Church of St Joseph, Ayutthaya, Thailand; oil painting (1960) by Remi Mel. Multicolored.
1 stamp per country – special private miniature sheets of 4 stamps in Thailand (5 different samples) – FDCs – mixed FDC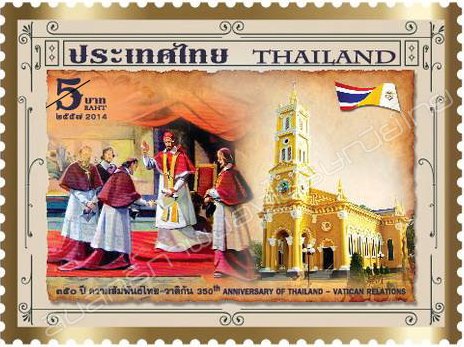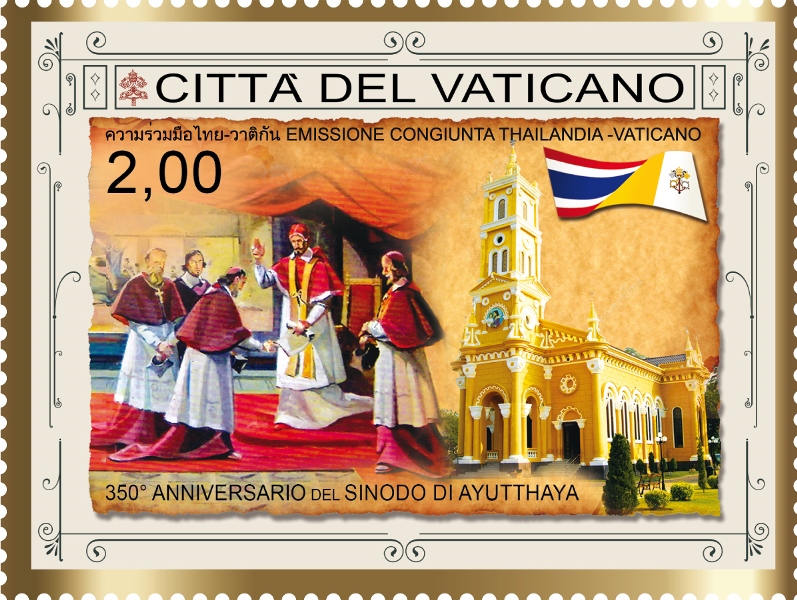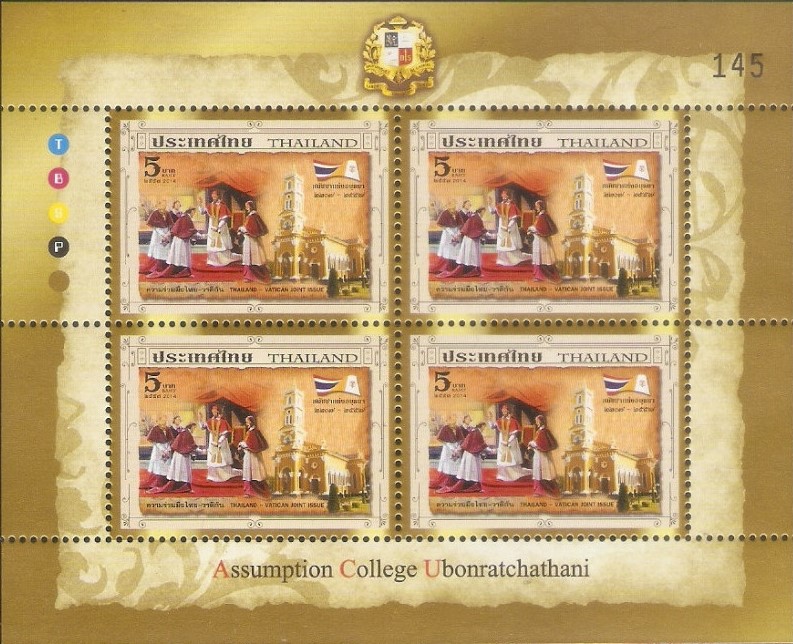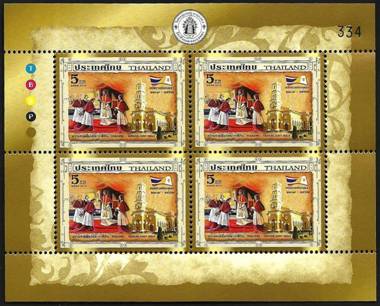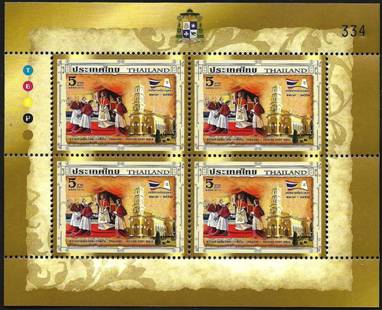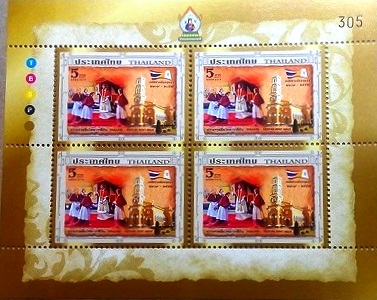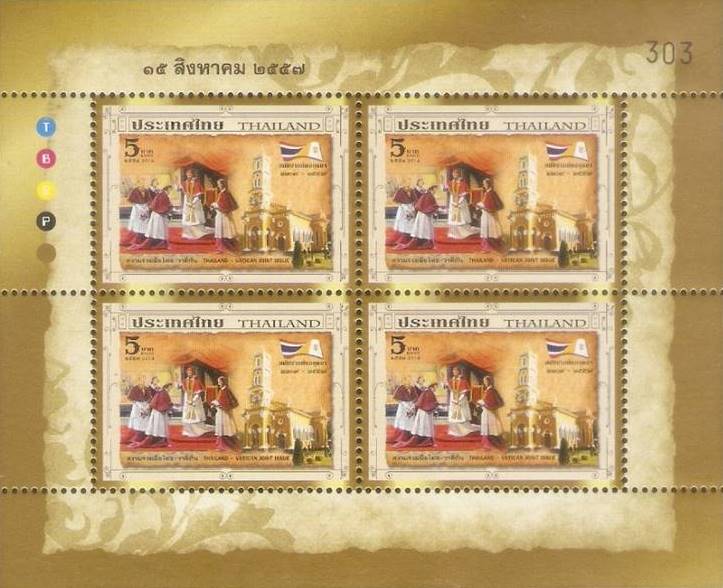 ---
2014 (August 23) - [T20140823]
Estonia - Latvia - Lithuania
25th anniversary of the Baltic Way. Twin issue [T1].
Identical souvenir sheets with 3 stamps. Estonia and Latvia issued also a single stamp in panes. Human chain, cars. Multicolored.
1 stamp in panes (except Lithuania) – 1 souvenir sheet with 3 stamps – mixed FDC with stamps
The human chain took place on August 23, 1989 at 7pm precise to protest against the Soviet Union occupation of the territories. This chain was made of more than two million persons from the three countries and was 650 km long. It was organized at the 50th anniversary date of the Hitler-Stalin (Molotov-Ribbentrop) Pact (August 23, 1939) on the basis of which the Baltic States were occupied. In 2009, the chain was included into the UNESCO's Memory of the World Register.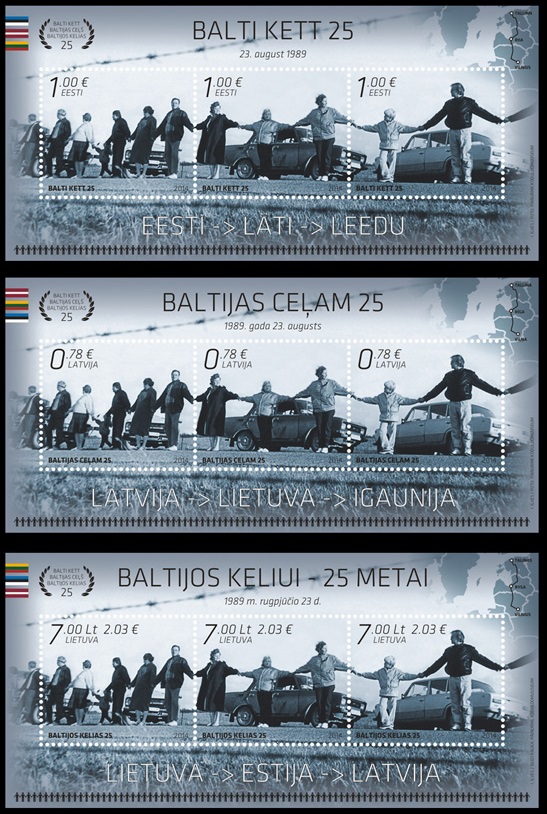 ---
2014 (August 28) - [T20140828a]
Denmark (August 30) - Iceland
350th anniversary of the collection of manuscripts from Arni Magnusson (1663-1730). UNESCO World heritage. Twin issue [T1].
Identical stamps and souvenir sheets. Handwriting from the Arnamagnæan collection. Multicolored.
Stamps – miniature sheets – souvenir sheets – mixed folders – mixed FDCs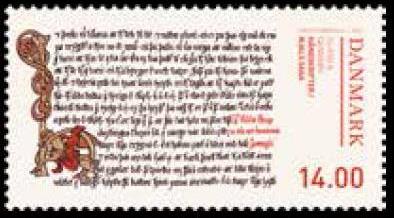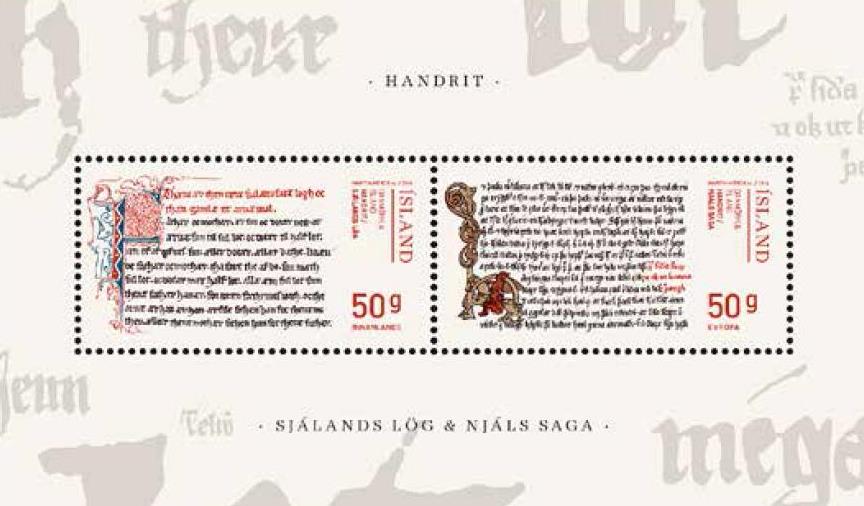 ---
2014 (August 28) - [T20140828b]
Mongolia - Russia
75 years of the victory of Soviet and Mongolian troops over Japanese aggressors on Khalkhin Goal. Twin issue [T1].
Identical stamps, squared shape, diamond orientation. Medal showing rider on horse. Multicolored.
1 stamp - FDCs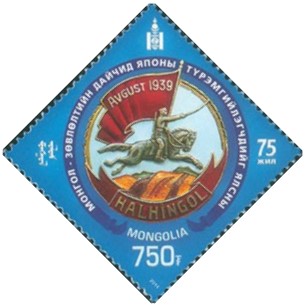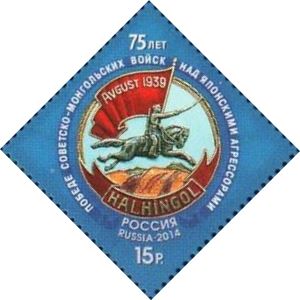 ---
2014 (September 1) - [P20140901]
Austria (September 27) - Germany - Liechtenstein - Switzerland (September 4)
Lindau post route (in German 'Lindauer Bote'; for Austria 'Fussacher Bote', and in Italy 'Mailänder Bote'). Parallel issue [P1].
Different stamps, one per country. Postal service linking Lindau to Milan (operated between 1322 and 1826); A, Austria: map of Aegidius Tschudi (1505-1572); B, Germany, stagecoach; C, Liechtenstein: stagecoach wheel, boat, mule head and text with list of towns; D, Switzerland: stagecoach and horses, map. Multicolored.
1 stamp per country – postal stationery (Germany) – FDCs – ETB (Germany) – Numisbrief - mixed FDCs with special cancellations
Italy which was also involved in this Lindau Post route as it linked the Italian town Milan, did not participate to this joint issue. Note that the Austrian map is oriented South-North and that the German stamp shows a stagecoach that was never used on this route and on which the front horses are free to run.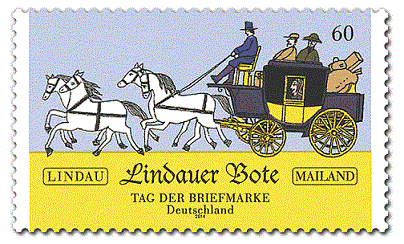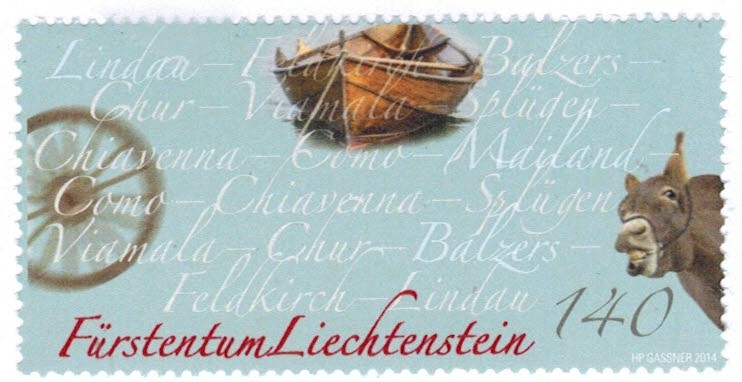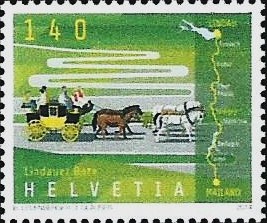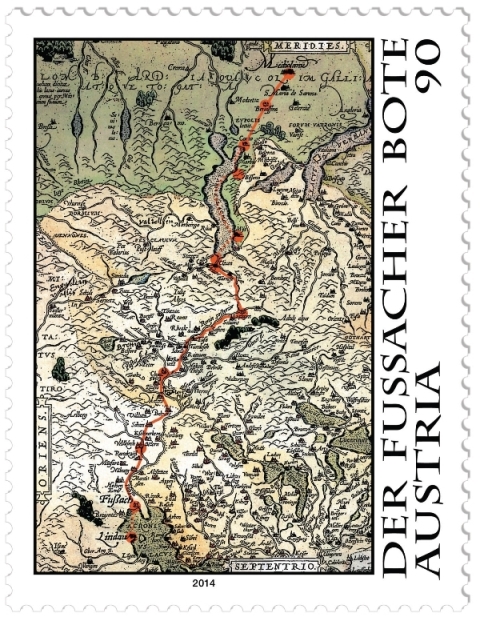 ---
2014 (September 6) - Lithuania - Poland [N20140906]
500th anniversary of the battle of Orcha (September 8, 1514). Accidental parallel issue [N].
Different stamp designs. Stamp from Lithuania and postal stationery (card) from Poland. Multicolored. Mixed FDC card/stamp combination exist (private origin)
---