New Issues 2006 (January - April)
This page collects only issues released during the year 2006, period January to April.
As it is not such obvious as it looks to find this information, this list is probably not yet complete. In certain countries, joint issues are often announced on the day of the issue and sometimes it takes months before this information and the corresponding stamps reach us. Data on missing issues or supplementary information, particularly for countries, which are producing joint issues exceptionally, will be highly appreciated.
Most recent update of this section on February 25 , 2007.
2006 (January 5)
Australia - Christmas Island
Special note: This year Australia issued again a series of Chinese New Year stamps for its territory Christmas Island showing identical topic and design. As both Australia and Christmas Island stamps are printed by the same country (Australia) and above all as all these stamps can be used on mail in both countries, they should be attributed the classification [N]. Therefore they will not anymore be reported in these pages.
2006 (January 10)
Great Britain - United States
Children's book illustrations; Animal tales (Great Britain), Favorite Children's book animals (United States); 100th anniversary of the creation of Beatrix Potter's Jeremy Fisher. Twin issue [T1].
Eight stamps in the series, but only two will be identical for both countries. A, the Very Hungry Caterpillar, Eric Carle (first UK stamp with holes); B, Maisy (1994), Lucy Cousin's mouse; C, Enormous Crocodile, Roald Dahl; D, Paddington Bear, Michael Bond; E, Kipper, the dog by Mick Inkpen; F, Boots, the cat by Satoshi Kitamura; G, The White Rabbit, from Alice's Adventure in Wonderland by Lewis Carroll, illustration by Helen Oxenbury; H, Jeremy Fisher (1906), Beatrix Potter; I, Olivia, the piglet (2000), Ian Falconer; J, Fox in Socks (1965), Dr. Theodor Seuss Geisel; K, Frederick, the mouse (1967), Leo Lionni; L, Curious George (1958) the ape, Margret and H.A. Rey; M, Wild Thing (1963), Maurice Sendak; N, Wilbur, the pig (1952), Garth Williams. Multicolored.
The stamp Paddington Bear (D) was also issued as self-adhesive stamp in sheets of 20 with labels featuring 10 classic illustrations from the original books.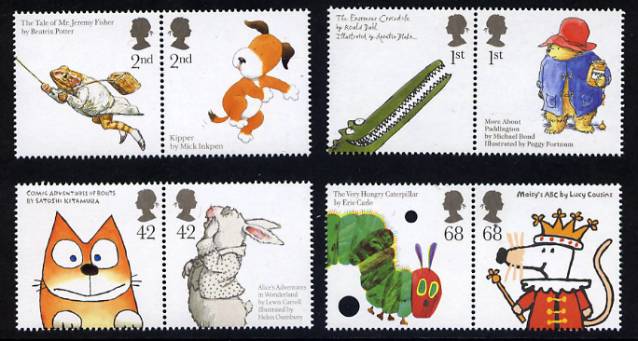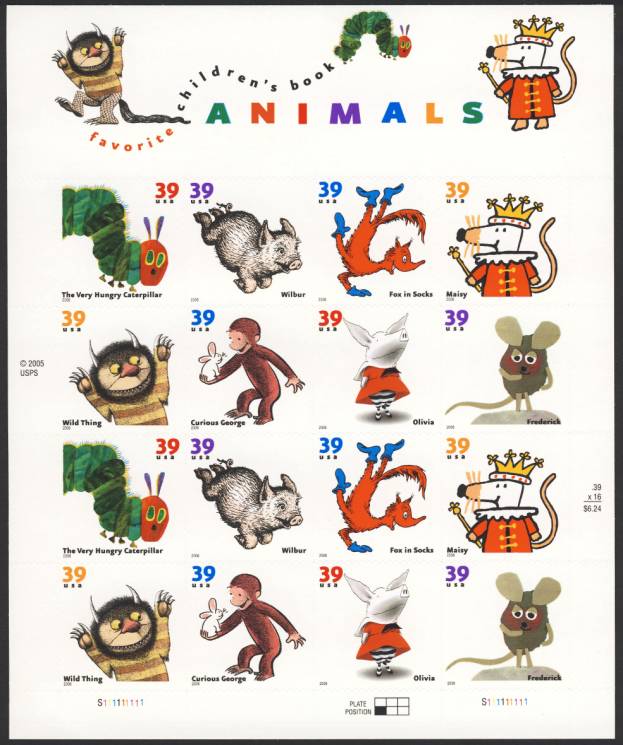 2006 (January 22)
Armenia - Russia
2006 Year of Armenia in Russia. Twin issue [T1].
Identical stamps. Monument Eternal Friendship by sculptor Fridrikh Sogoyan, and flags of both countries. Multicolored.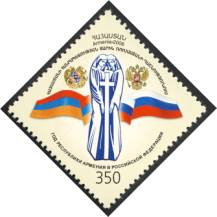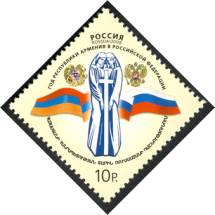 2006 (February 12)
China (People's Republic) - Hong Kong - Macao
Lantern Festival. Parallel territorial issue [PD].
Different stamps. China: Fish lantern, Chinese White Cabbage lantern, Lotus lantern, Dragon and Phoenix lantern, Butterfly lantern; Hong Kong: Lotus Fairy lantern, Narcissus lantern, Peacock lantern; Macao: different lanterns; the Hong Kong souvenir sheet represents children with a Dragon lantern; fluorescent ink was used to make lantern glow under ultraviolet light; the design also incorporates lantern riddles. Multicolored with fluorescent ink under UV light.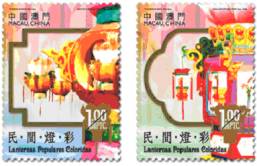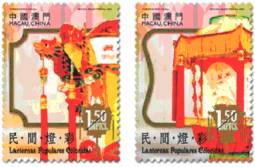 2006 (March 6)
Austria - Liechtenstein
Paintings from Friedrich Amerling (1803-1887), Austrian artist, Lost in her Dreams (1835). Twin issue [T1].
Identical stamps. Painting exhibited in the Liechtenstein Museum at Vienna. Multicolored (illustration on previous page).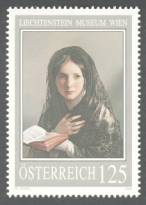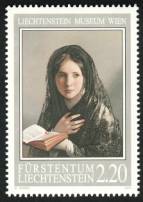 2006 (March 7) - [N20060307]
Italy (March 18) - Switzerland (March 7)
Anniversary of the opening of the Simplon Tunnel joining both countries through the Alps Mountains. Not claimed as joint, no official mixed first day covers. Non-approved issue, even if the Swiss postal administration created a special mixed document (Combi-Folder cancelled respectively on 18 May - Italy - and 20 May - Switzerland) at a special occasion different from the first day dates. Surprisingly, this mixed document was available for sale only from September 1, 2006 on.
2006 (March 13) - [N20060313]
Italy (September 1) - San Marino (August 21) - Sovereign Military Order of Malta (March 13) - Vatican (June 22)
40th anniversary of the Italian Association of Philatelic Press (USFI). Same symbol showing a man on a horse: borrowed design. Italy, one stamp se-tenant with label; Order of Malta, one stamp; San Marino, two stamps; Vatican, one aerogramme. Multicolored.
2006 (March 29)
Åland - Denmark - Faeroe - Finland - Greenland - Iceland - Norway - Sweden
Nordic Mythology - Top of the World package Part II; one or two souvenir sheet per country. Norden parallel issue [P1].
Different souvenir sheets. Multicolored.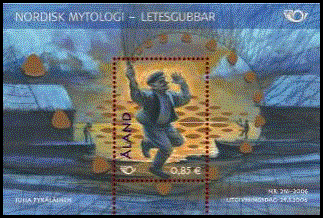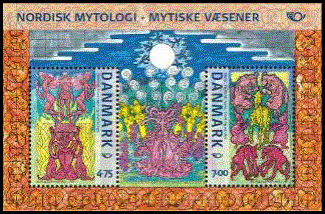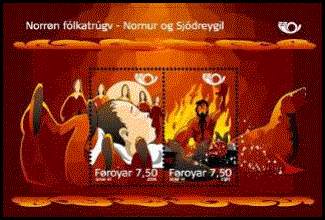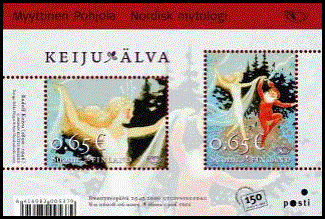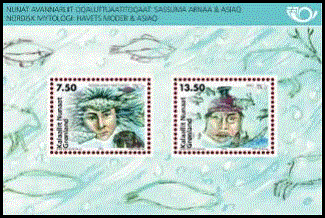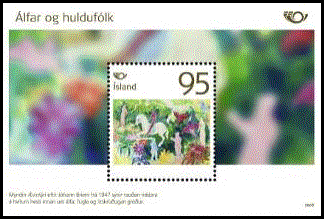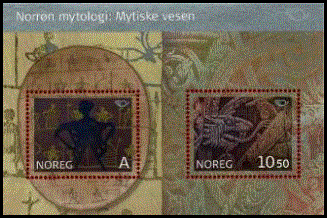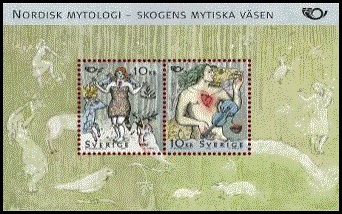 2006 (April 5)
Italy - San Marino
Philatelic exhibition Le Due Repubbliche, (April 8 to May 7, 2006). Souvenir sheet containing one stamp from each country. Siamese issue [S1].
Identical stamps part of a common souvenir sheet. Each country issued its own siamese souvenir sheet. They can be differentiated with the order in which the stamp are presented. Palazzo Montecitorio, Rome, home of the Italian Parliament and Palazzo Pubblico, San Marino, seat of the San Marino government. On the souvenir sheet, two female figures, wearing national colors, are holding their respective buildings and states. The stamps from the souvenir sheets bear on the back gummed side the text "VALIDO POSTALMENTE SOLO IN ITALIA" on the Italian stamp and "VALIDO POSTALMENTE SOLO A SAN MARINO" on the San Marino stamp. Multicolored.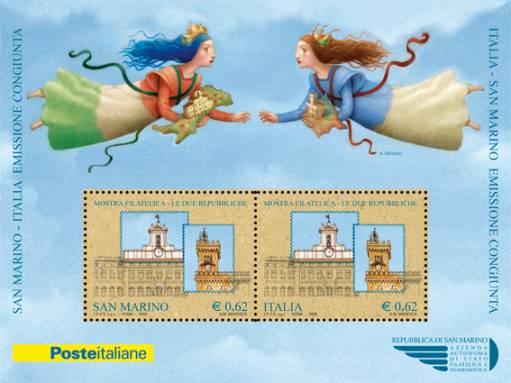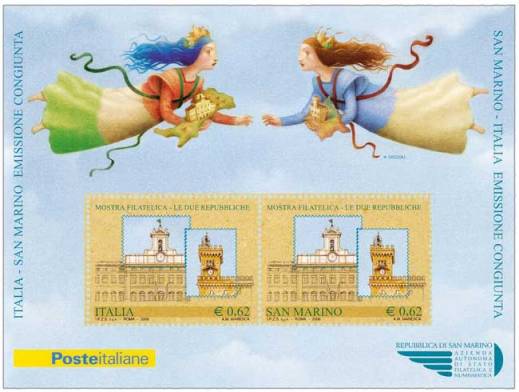 2006 (April 12)
Cyprus - India
Folk dances. Twin issue [T1].
Identical stamps presented in souvenir sheets. Indian Nati dance of Himachal Pradesh and Cyprus Kouza or Stamna (the pitcher) dance. Multicolored.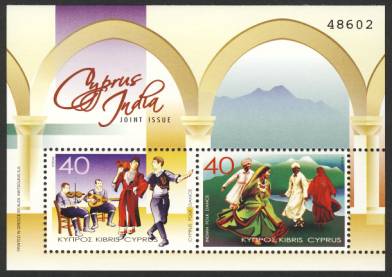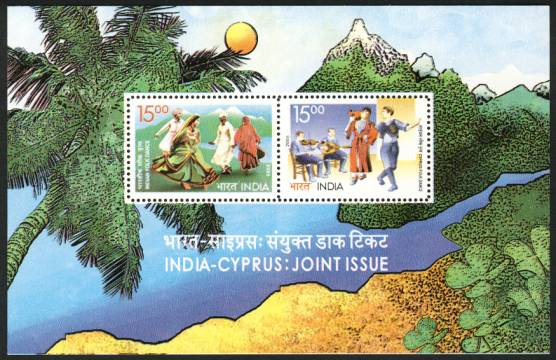 2006 (April 19)
Kazakhstan - Latvia
Cooperation. Twin issue [T1].
Identical stamps. Adornments, female ornaments from the 19th century: silver bracelet with rings (Shynzhyr bilezik) from Kazakhstan and silver brooch for a kerchief (Sakta) from Latvia. Multicolored.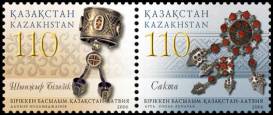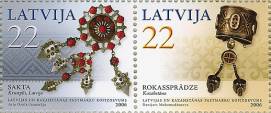 2006 (April 21)
Jersey - New Zealand
80th birthday of the Queen Elisabeth II (1926- ). Siamese issue [S1].
Identical stamps part of a same souvenir sheet. Portrait of the Queen. Multicolored with 99.9% pure silver foiling.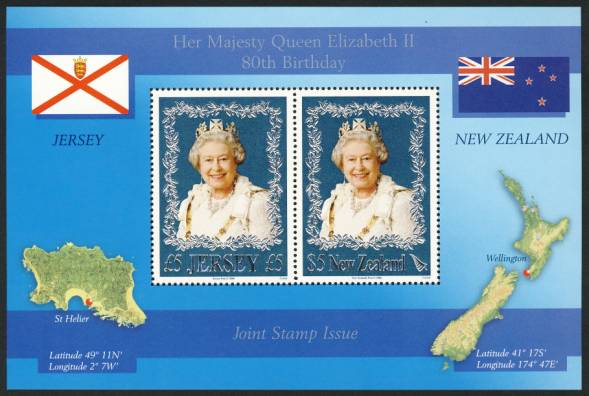 2006 (April 21) - [O20060421]
Ascension - Bahamas - Bermuda - British Antarctic Territory - British Indian Ocean Territory - Cayman Islands - Fiji Islands - Kiribati - Pitcairn - Saint Helena - Samoa - Solomon Islands - South Georgia - Tokelau - Tristan da Cunha - Vanuatu - Virgin Islands
80th birthday of the Queen Elisabeth II. Omnibus series [PO].
Different stamps (4 per country) and different souvenir sheets (one per country) in the same style including two different stamps. Portraits of the Queen, in total 68, all being different. Multicolored.
Other countries have issued different stamps on the same day at this occasion: Guernsey-Alderney