New Issues 2002 (May - August)
This page collects only issues released during the year 2002. For issues to come (announced) see the latest information.
As it is not such obvious as it looks to find this information, this list is probably not yet complete. In certain countries, joint issues are often announced on the day of the issue and sometimes it takes months before this information and the corresponding stamps reach us. Data on missing issues or supplementary information, particularly for countries, which are producing joint issues exceptionally, will be highly appreciated.
Most recent update of this section on October 12 , 2002.
2002 (2 May)
New Zealand - Sweden
Swedish glass and Maori handcraft art. Twin issue.
Identical stamps. Glass vase "rain forest" designed by Marie Simberg-Höglund; basket made of New Zealand flax.
Stamps - FDCs - mixed FDCs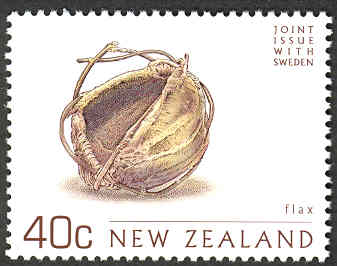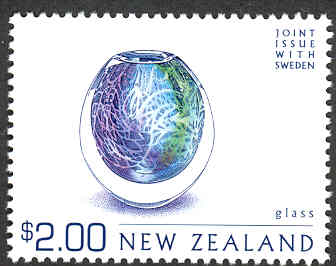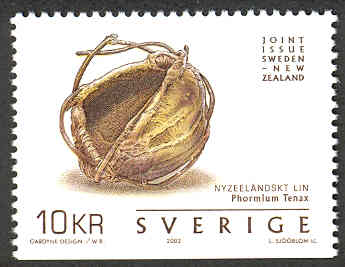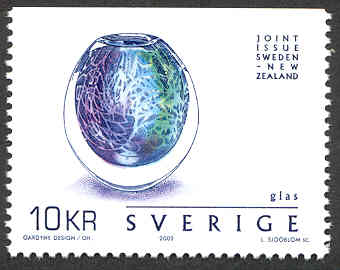 2002 (16 May)
China - HongKong - Macau
Participation of the Chinese team in the 2002 Soccer World Cup - Siamese issue.
Each country issued two different stamp that were taken together in a common souvenir sheet.
Two stamps per country (China stamps are round) - souvenir sheet - FDCs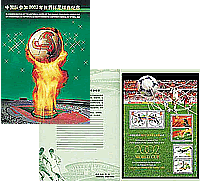 2002 (19 May)
Canada - Hong Kong
Corals. Twin issue.
Four identical stamps. Corals from Canadian and Hong Kong deep waters. Multi-colored.
4 stamps per country - souvenir sheet - FDCs - mixed FDCs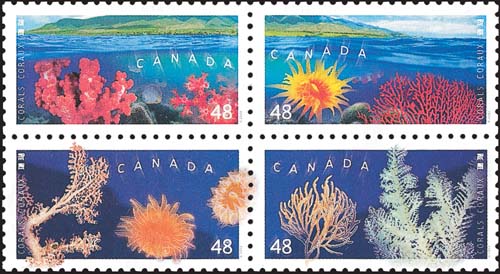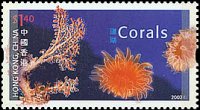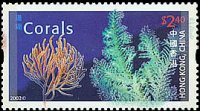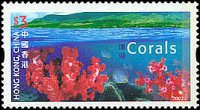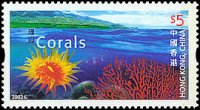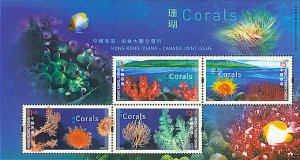 2002 (6 June)
Czech Republic - Germany
Endangered species - Fresh water pearl oysters. Joint issue.
1 stamp per country, different - FDCs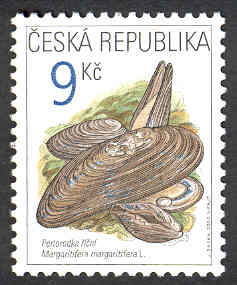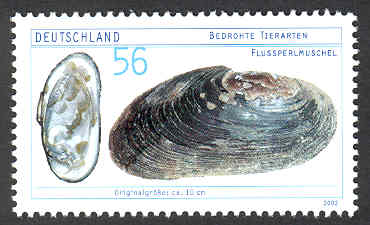 2002 (14 June)
Ascension - Falkland Islands - Saint Helena
20th anniversary of the liberation of the Falkland islands. Joint issue.
Stamps are different. Different scenes of the conflict.
Stamps and FDCs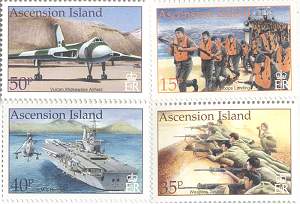 2002 (27 June)
Malaysia - Singapore
Birds. Twin issue.
4 stamps per country - FDCs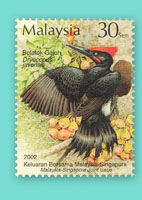 2002 (1 July)
Grenada - Sierra Leone
The Legacy of Chiune Sugihara. Portraits. Multi-colored. Joint issue.
Souvenir sheet containing 4 identical stamps, different for each country - FDCs.
2002 (12 July)
Belgium - Portugal
Fila Kortijk 2002. Mills. Twin issue
2 stamps per country - FDCs - mixed FDC - Belgian Numisletter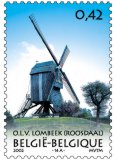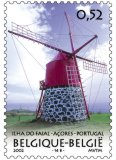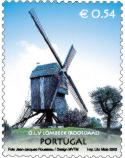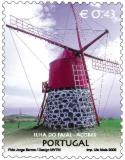 2002 (13 July)
Belgium - Croatia
Fila Kortijk 2002. Lace. Twin issue
2 stamps per country - FDCs - mixed FDC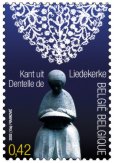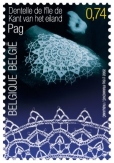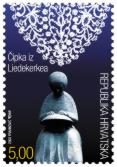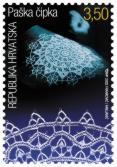 2002 (18 July)
Laos - Vietnam
Friendship and cooperation treaty 25th anniversary; Diplomatic relations 40th anniversary. Joint issue.
Different stamps. Laos, music instruments and portrait of leaders; Vietnam, buildings in the two countries, bird, flags.
Stamps - FDCs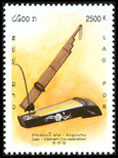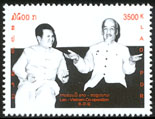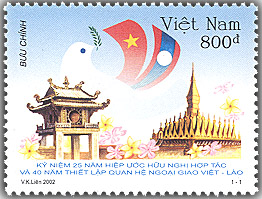 2002 (5 August)
Ascension - Bahamas - Bermuda - British Antarctic Territories - British Indian Ocean Territories - British Virgin Islands - Caymans - Falkland - Nauru - Pitcairn - Saint Helena - Saint Lucia - Seychelles - Solomon Islands - South Georgia and South Sanwich Islands - Tokelau - Tristan da Cunha
Omnibus series in honour of Her Majesty Queen Mother Elisabeth. Two to four stamps and a souvenir sheet including two stamps (in some cases two of the sheet stamps). Same style, different pictures. Multi-colored.

2002 (6 August)
Australia - Thailand
50 years of diplomatic relations. Twin issue.
Identical stamps and miniature sheets containing the same stamps. Waterlilies; Nymphaea immutabilis, northern Australian waterlily, Nelumbo nucifer, an aquatic perrenial native to northern Australia, Papua New Guinea and South East Asia.
2 stamps - one miniature sheet - FDCs - stamp packs - mixed stamp packs - mixed FDCs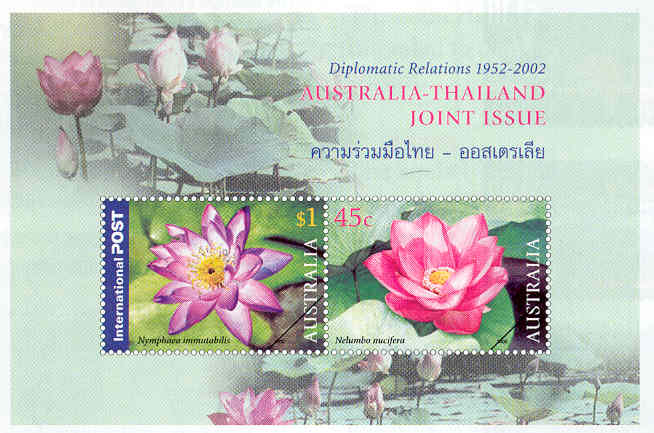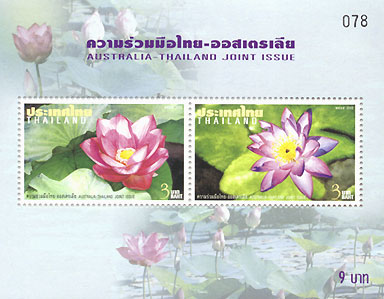 2002 (26 August)
Antigua and Barbuda - Grenada - Liberia
100th anniversary of the Teddy Bear. Souvenir sheet in form of a Teddy Bear containing 4 different stamps, different for each country. Omnibus series. Multi-colored.

2002 (29 August)
Kazakhstan - Russia
Fauna - Rare birds. Twin issue
Great Black-Headed Gull Larus ichthyatus pallas - Demoiselle Crane Anthropoides virgo
2 stamps se-tenant - sheetlets of 4 pairs - FDC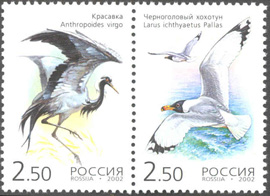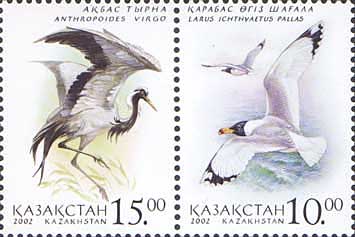 2002 (30 August)
Italy - United Nations (Geneva - New-York - Vienna)
World heritage - Twin issue
Identical stamps - Pisa and the Aeolian islands (Italy and Geneva). These stamps are also reproduced in the booklets at lower denomination issued by the two other offices (New Vork and Vienna)
2 stamps - FDCs - mixed covers - booklets