New Issues 2001
This page collects only issues released during the year 2001 (period between November and December). For issues to come (announced) see the latest information.
As it is not such obvious as it looks to find this information, this list is probably not yet complete. In certain countries, joint issues are often announced on the day of the issue and sometimes it takes months before this information and the corresponding stamps reach us. Data on missing issues or supplementary information, particularly for countries, which are producing joint issues exceptionally, will be highly appreciated.
Most recent update of this section on May 19, 2002.
2001 (7 November)- New Zealand - Ross Islands
Penguins. Territorial joint issue.
Different stamps. Different species of penguins. Multi-colored.
6 stamps per country - FDCs
2001 (8 November) - China - Portugal
Ships. Twin issue.
Ships. Two stamps se-tenant per country.
Stamps - FDCs - Mixed FDCs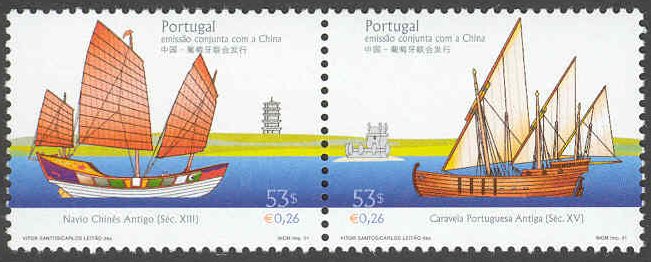 2001 (8 November) - Germany - Spain
Christmas. Siamese issue.
Christmas paintings. Two stamps per country and the same stamps from both countries in a single souvenir sheet.
Stamps - Souvenir sheet - FDCs - Maxi cards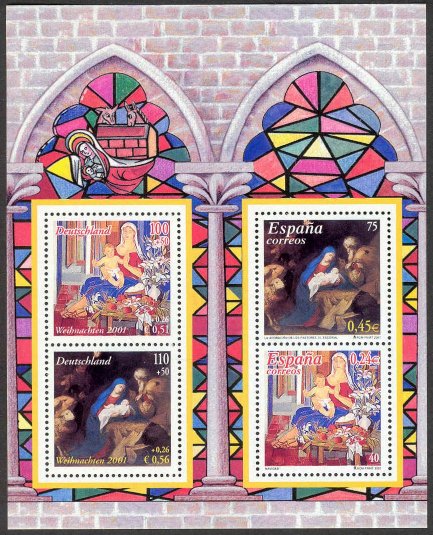 2001 (8 December)
Armenia (29 November) - Belarus (12 July) - Kazakhstan (12 December) - Kyrghyzstan (8 December) - Moldavia (14 December) - Russia (28 November) - Tajikistan (17 December) - Uzbekistan (8 December)
10th anniversary of the Community of Independent States (CIS). Twin issue.
Identical stamps, except for Tajikistan, which shows also flags. CIS emblem. Multi-colored.
Different stamps: Azerbaijan (1 December) - Turkmenistan (1 October)
Stamps - FDCs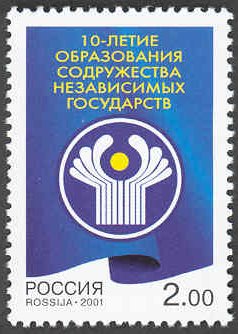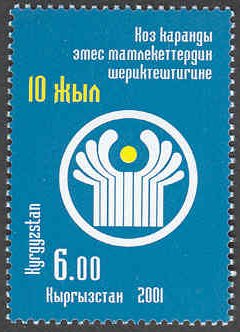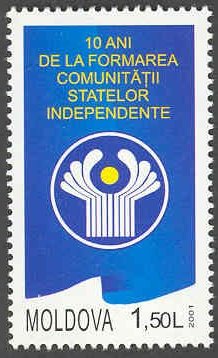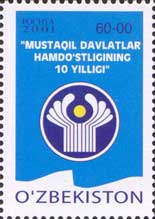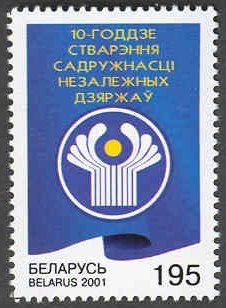 2001 (14 December) - France - Morocco
Relationship. Twin issue.
Fountains. Two identical stamps.
Stamps - FDCs - mixed FDCs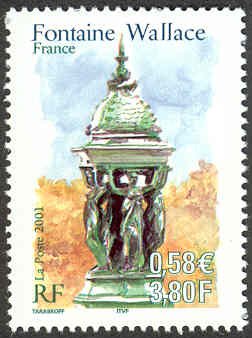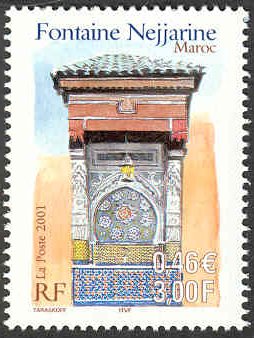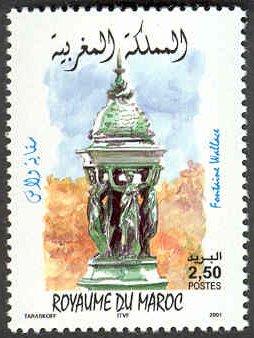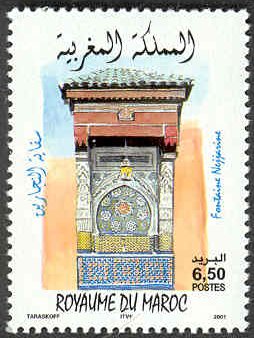 2001 (19 December) - Georgia - Ukraine
Poets. Twin issue.
Identical stamps. Pair of se-tenant stamps showing the Ukrainian poet Taras Shevshenko (1814-1861) and the Georgian poet Akakii Tseretchi (1840-1915). Multi-colored.
Stamps - FDCs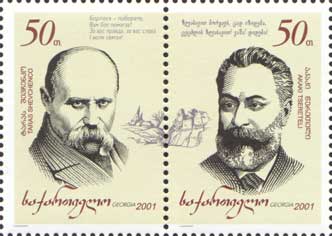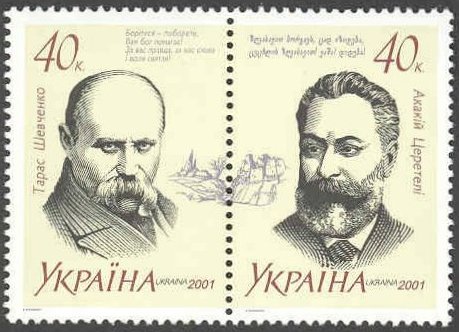 2001 (21 December) - Argentina (20 October) - Brazil (21 December) - Paraguay (21 December) - Uruguay (21 December)
Mercosul (Mercosur). Flora of the Mercosul. Joint issue.
Different stamps. Flowers. Multi-colored.
Stamps - FDCs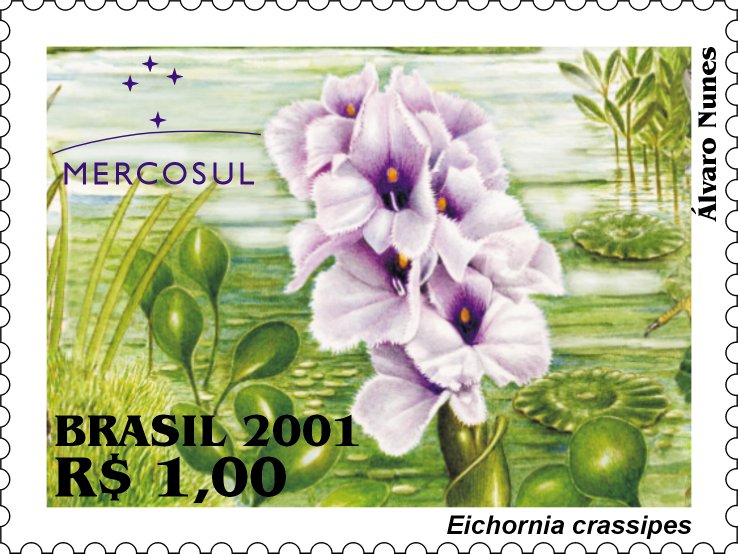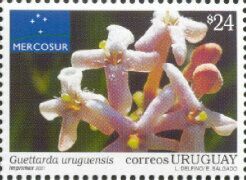 2001 (31 December) - Belgium - Congo (Democratic Republic)
Tintin in Congo, 70th anniversary of the publication of the comics - Last stamp issued in Belgium Francs before the switch to Euros. Twin issue.
Identical stamps. Stamp: Tintin in safari outfit; souvenir sheet: Tintin, Congolese friend and dog in car, movie camera; border shows giraffe. Multi-colored.
Stamps - souvenir sheets - FDCs - mixed FDCs