New Issues 2001 (January - May)
This page collects only issues released during the year 2001 (period January to May). For issues to come (announced) see the latest information.
As it is not such obvious as it looks to find this information, this list is probably not yet complete. In certain countries, joint issues are often announced on the day of the issue and sometimes it takes months before this information and the corresponding stamps reach us. Data on missing issues or supplementary information, particularly for countries, which are producing joint issues exceptionally, will be highly appreciated.
Most recent update of this section on May 19, 2002.
2001 (8 January) - Australia - Christmas Island
Year of the snake. Local twin issue.
Identical design: two stamps for Christmas Island used as design for two covers produced by Australia. Territorial joint issue.
Stamps and miniature sheet (Christmas Island) - Postal stationery (covers - Australia) - FDCs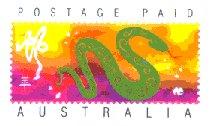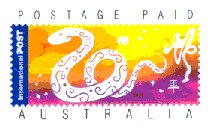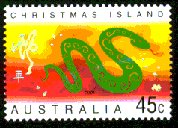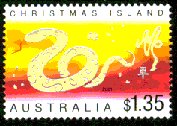 2001 (18 January) - Italy (18 January) - Japan (19 March)

Cultural, Economic and Scientific cooperation between both countries - Exhibition "Italy in Japan". Joint issue.

Italy: One stamp; Japan: 2 stamps, se-tenant and a third isolated stamp. Sandro Botticelli's painting "The Annunciation" and symbol of the exhibition.
Stamps - First day covers.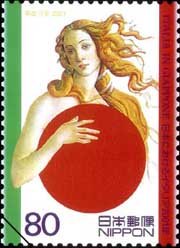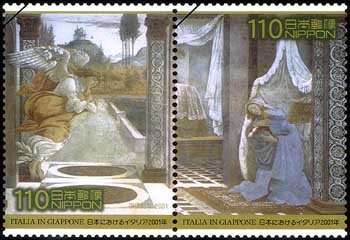 2001 (22 March) - Sweden - United States
Nobel Prize Centenary. Twin issue
Sweden, 4 stamps; USA one stamp: common design representing the portrait of Alfred Nobel and two medals. Other Swedish stamps represent Nobel Prize medals for Physiology and Medicine, Physics and Chemistry, Literature. Black and gold.
Stamps, booklet for Sweden, panes of 20 for the US - special folder - FDCs - mixed FDCs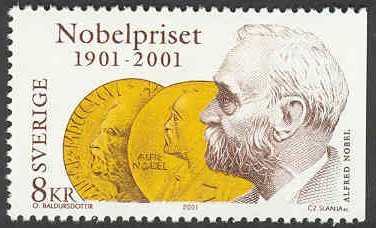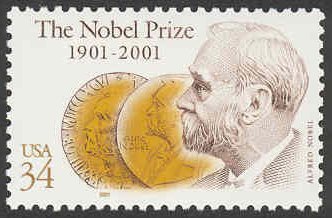 2001 (26 April) - Argentina - Spain
75th anniversary of the first flight between both countries. Joint issue.
Stamps are different. Planes.
One stamp for Argentina, 4 in a block for Spain (including three stamps related to aviation but not to this event) - FDCs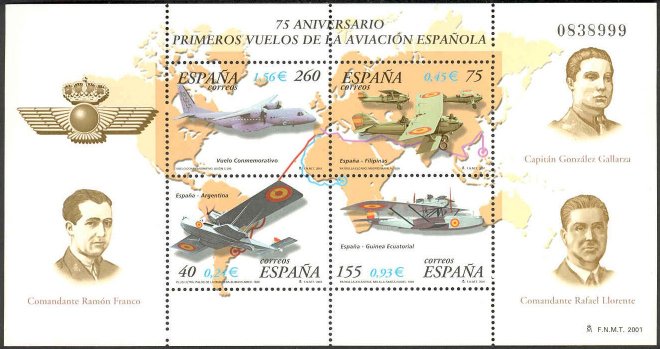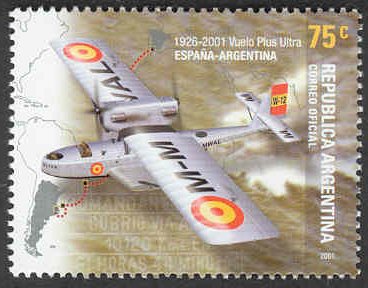 2001 (12 May) - Botswana - South Africa
Nature - Twin issue
Kgalagadi transfrontier park. Animals. Note: the miniature sheets from both countries are different, but put together they form a unique landscape.
4 stamps and one miniature sheet per country - FDCs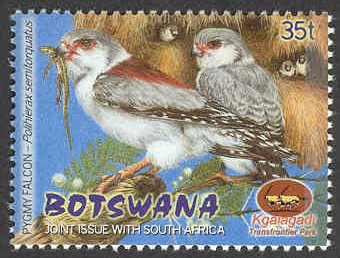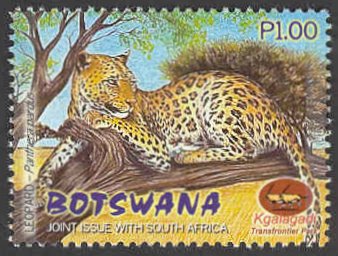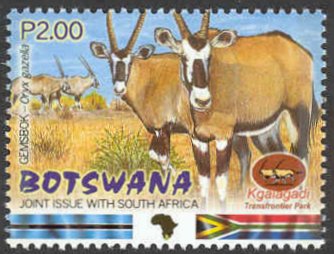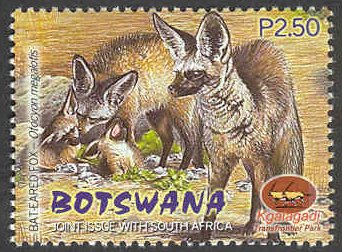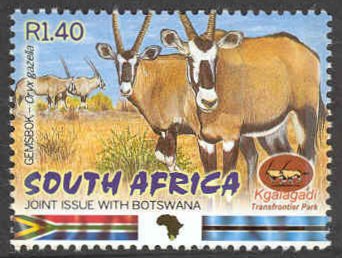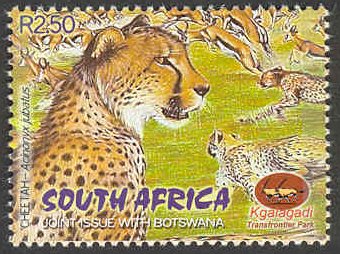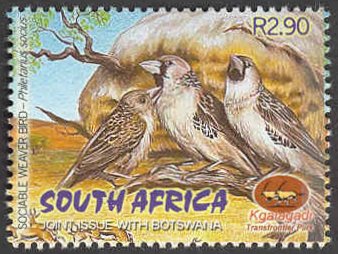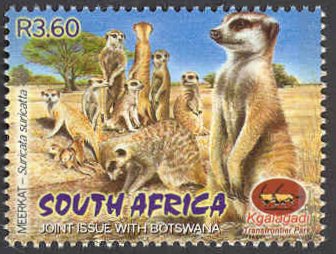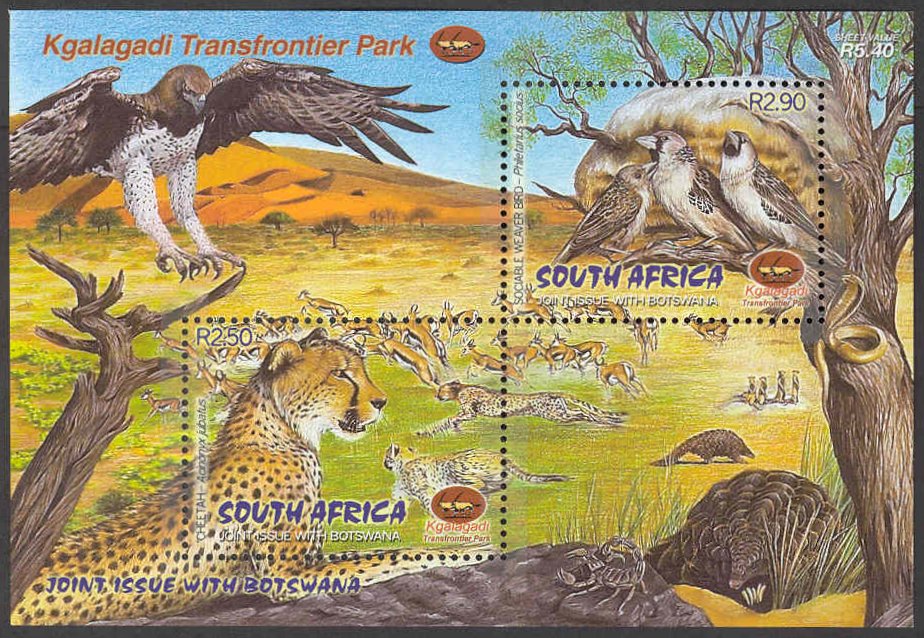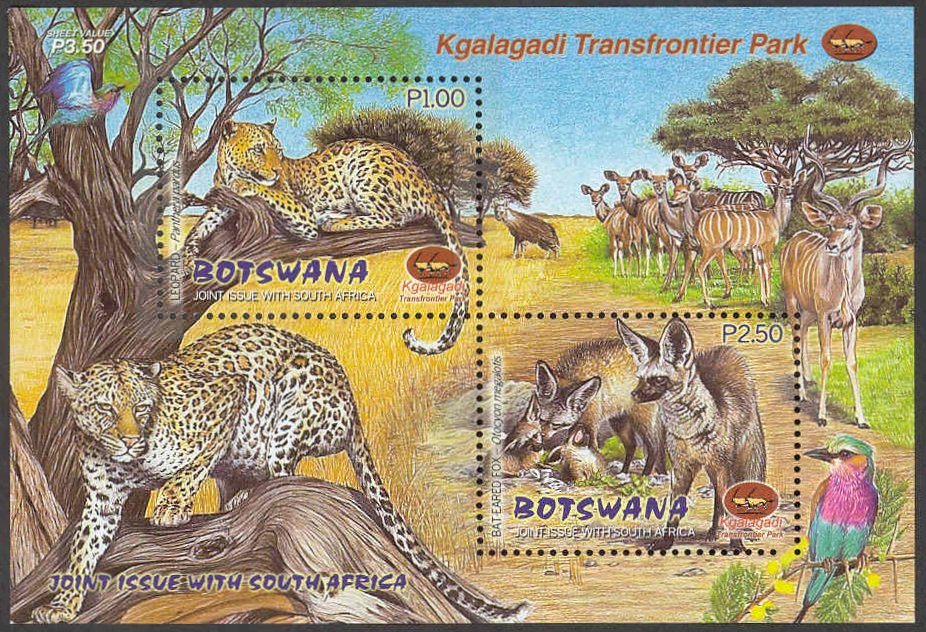 2001 (31 May) - Japan - South Korea
Soccer World Championship 2002 organized jointly by both countries - Joint issue
Stamps are different. Different pictures representing soccer game for Korea. Mascots of the Championship for Japan.

Stamps - FDCs