New Issues 2000 (September - Decenber)
This page collects only issues released during the year 2000 (period between September and December). For issues to come (announced) see the latest information.

As it is not such obvious as it looks to find this information, this list is probably not yet complete. In certain countries, joint issues are often announced on the day of the issue and sometimes it takes months before this information and the corresponding stamps reach us. Data on missing issues or supplementary information, particularly for countries, which are producing joint issues exceptionally, will be highly appreciated.
Most recent update of this section on May 26, 2002.
2000 (15 September) - Australia - Greece
Olympic Games in Sydney - Hand over of the Olympic flag from Sydney to Athen - Philatelic exhibition Olymphilex 2000. Twin issue.
Two identical stamps with slightly different formats. A, Parthenon, Athen; B, Sydney Opera House. All stamps incorporate the Olympic flame and the Olympic flag. Australian stamps with tabs. Multi-coloured.
Two stamps per country - FDCs - mixed FDCs - Maxi cards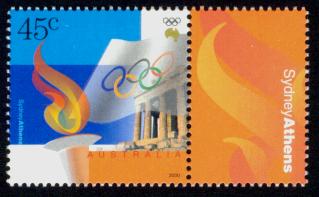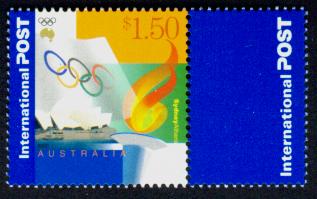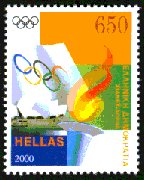 2000 (September 19) - Hungary - Israel
History of religions. Churches. Dohany Synagogue in Budapest - Joint issue
One stamp per country, different design - Israel stamp with tab - FDCs - Mixed FDC - Official mixed FDC from the Israeli post.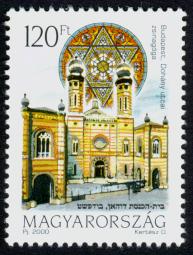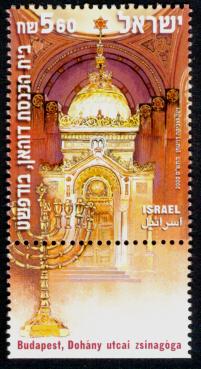 2000 (26 September) - China - Cuba
Diplomatic relationship - Seashore scenery. Twin issue
Two identical se-tenant stamps per country. Seashore of Hainan (China) and Varadero (Cuba). Multi-coloured.
Two stamps per country se-tenant - FDCs - Maxi cards

2000 (October 9) - Brazil - China
25th anniversary of diplomatic relationships. Carnival. Twin issue.
Puppet and masks. Multi-coloured
Two stamps per country with the same design - FDCs - Maxi cards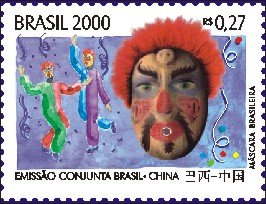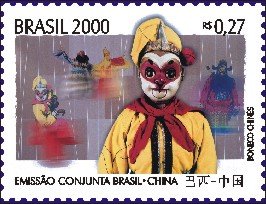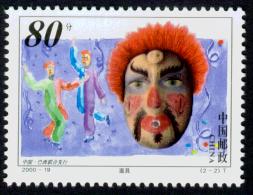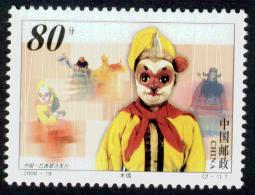 2000 (October 19) - Kazakhstan - Turkey
Turkish cultural heritage; 1500 year of the foundation of the town Turkistan. Twin issue.
Identical stamps. Arslan Baba's tomb; Karasaa Ana's tomb; Hodscha Ahmet Yesevi's tomb. Multi coloured.
Three stamps per country with same design - souvenir sheets - booklet - FDCs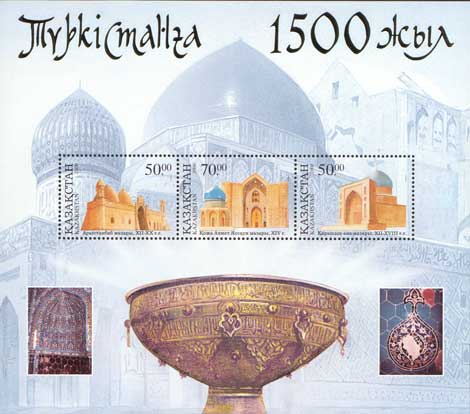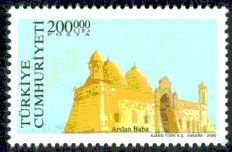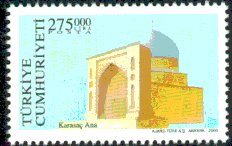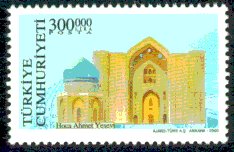 2000 (October 25) - Estonia - Russia
Lake Peipsi fish. Twin issue.
Triptych of two stamps separated by a central label representing the lake and coats of arms of both Russia and Estonia; Fishes: Smelt (Osmerus eperlanus spirinchus), Pike Perch (Stizostedion luciopercha), White Fish or Lavaret (Coregonus lavaretus manaenoides) and the European Lake Whitefish (Coregonus albula). Multi-coloured.
Identical stamps, different size - FDCs


2000 (November 4) - France - New Zealand
Threatened birds. Twin issue.
Birds: Lesser Kestrel (Falco naumanni) - Kiwi (Apteryx australis). Multi-coloured.
Identical stamps, different printing process - FDCs - Mixed FDCs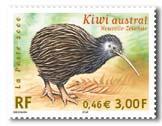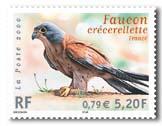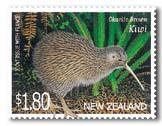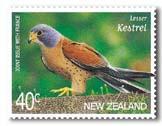 2000 (November 9) - Germany - Spain
Christmas. Twin issue
Nativity scenes: A, "The birth of Christus" (1403) from Conrad von Soest (1370-1423); B, modern representation of the Christmas crib. Multicoloured.
Identical stamps - FDCs - Mixed FDCs