Welcome to the unique web site dedicated to worldwide joint stamp issues.
This website is based on the previous website of the former
International Philatelic Society of Joint Stamp Issues Collectors IPS JSIC
that now becomes
The Joint Stamp Issues Society
Joint stamp issues are stamps released by two or more postal administrations at the occasion of a common event or anniversary and that are characterized either by a common design or the same date of issue or both.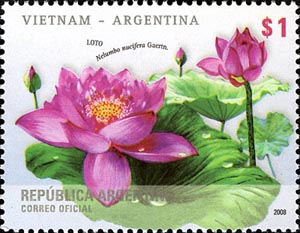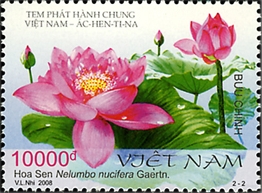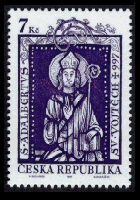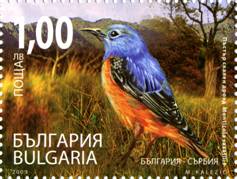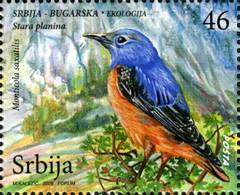 As the number of issues of this type has been growing almost exponentially in the past years, and also, as more and more stamps collectors are interested in this new type of collection, it appeared realistic to create a space for collection and exchange of information about Joint Stamp Issues. This web site will provide free access to all this information with the hope that more collectors around the world will join, but above all help to provide the latest data on this topic.
Membership is free
and if you want to join just
drop your e-mail address
(by adding your address, or at least your town and country of residence, you can facilitate contacts within a same region). You will be informed at regular intervals (not more than three or four times a year) about major changes on this web site and more specific information on new products.
Today more than

250

collectors representing

37

different countries are presently "virtual members" of our society
and we received the visit of more than

125,000

friends from

152

different countries on our site
In fact a member is only an individual who has expressed his interest in joint issues, wants to be informed regularly on this topic and under certain circumstances could provide some information from his local environment on joint issues. He will remain a "virtual" member.

On the contrary to the former IPS-JSIC created in 1997 and that had official by-laws as well as an identified physical address, this association will work as a "virtual" International Philatelic Society. Collectors are spread all over the world and meet physically only at a local level on the basis of personal mail exchanges. Information about Joint Stamp Issues is made accessible for free through this site. The previously published Quarterly Report "Joint Stamp Issues" from the former Society journal [ISSN 1712-8390 (Print) ISSN 1712-8404 (Online)] that had reached the Number 39 in November 2007 is also now available as a pdf on line. The information that was available in this journal becomes now available at (irregular) intervals through the
News Page
of this site.
The content of this site will mainly depend on the information sent by all stamp collectors. However we intend to keep it as exhaustive as possible. Due to the huge amount of work required to go back in the past, at this stage the information that is available corresponds to the data gathered during the 10 years of existence of the former society.

So, in this site you will find the following:
- A chronological list of illustrated new joint issues with detailed information (past 20 years)
- A list of upcoming joint issues (2020-2021)
- the detailed classification system used throughout all documents and the definitions used in all sections
- links to sites of interest related to joint stamp issues (this one still needs to be seriously updated)
- the FAQ about joint issues
- the list of Society publications (still not complete)
- and we will continue publishing the archives of the society


Not yet everything was made available as the amount of information is huge, but this should be completed within the next months/years. In particular we will add the following:
- reports on specific country joint issues
- special articles about specific pairs of joint issues
- the full text quarterly reports "Joint Stamp Issues" journals as pdf files
- full texts from other authors if we get the authorization

We also intend to make available in the near future
- the list of full addresses of members who agree to have it published (it favours exchange between specialists) - a written agreement to publish your address will be necessary but a simple mail will be sufficient also to be removed from the list
- an advertisement section for exchange of material between members

Material that has no real interest anymore because part of history such as all the paperwork related to the former IPS-JSIC (meetings, by-laws, …) will be found in the Archives section (now under construction).

Printed work continues to be available.
- the most recent catalogue on joint stamp issues (2006, 736 pages, 3,400+ illustrations). For more details click here or contact RZ
- the catalogue updates I (2007), II (2008), III (2009), IV (2010), V (2011), VI (2012), VII (2013), VIII (2014), IX (2015), X (2016), XI (2017), XII (2018) and XIII (2019).
The new Catalogue Update XIV - 2020 in full color was finally released (delay due to the healthcare situation).

In August 2020, the fourteenth update to the catalogue was published (reporting all stamps issued during the year 2019). The next update is scheduled for April 2021. When ready, all members will be informed about the publication in due time, another reason to become a "virtual" member.

And if you are interested in buying some joint stamp issues you can take a look at a selection by consulting the most recent list made available by Richard Zimmermann. For more details click here.

Finally do not miss links to special sites created by our members.

I hope you will enjoy collecting Joint Stamp Issues

With my warmest regards

Richard Zimmermann (January 2021)
If you want to exchange information about joint stamp issues with other collectors, join the mailing list by dropping your name, postal address (or at least town and country) and e-mail in the webmaster mailbox!